Social Media is cool because everyone gets an equal opportunity to express their views and opinions. But what happens when people just take it a bit too far like blaming a pair of legs for destroying a culture?
Recently, a Toronto-based South-Asian bridal magazine that caters particularly to Indo-Canadians, Jodi Bridal Show, posted a picture of the cover of their latest edition with a Tamil bride.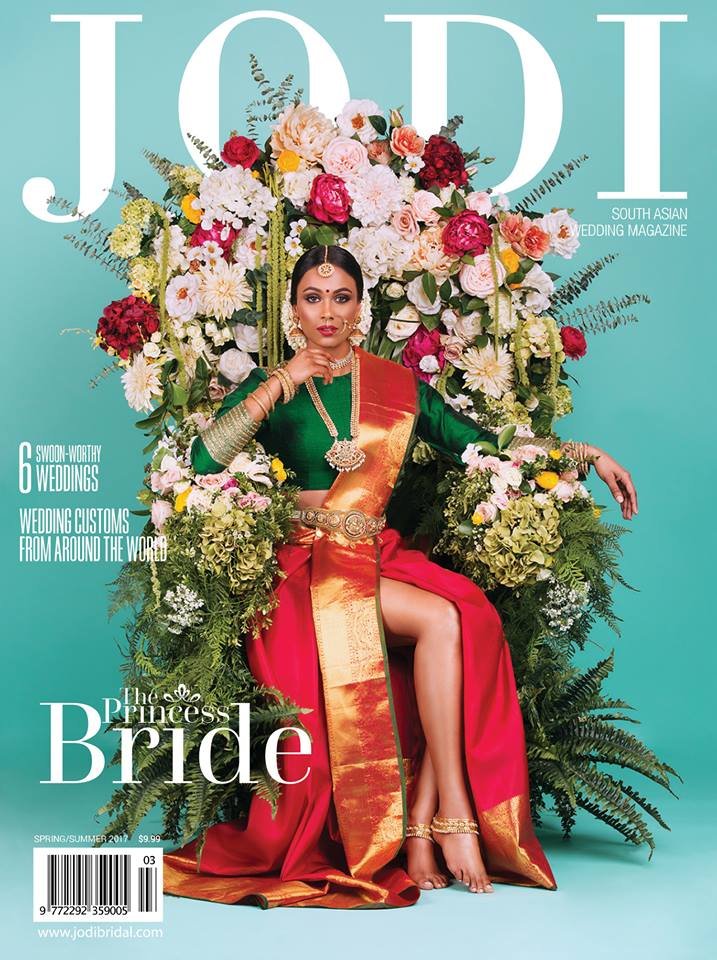 Soon after it was posted, it started receiving a lot of hate comments, apparently because one can see the model's legs through a slit in her outfit.
A lot of the hate comments were directed towards the magazine that is 'destroying Tamil culture' by putting a Tamil bride, showing off her legs. According to these haters, Tamil brides don't actually dress like that on their wedding day.
The photographer Vipoositha Gnanenthra of Ovyian Photography, told Now Toronto,
My job is to reinvigorate interest in sarees. The saree is a piece of cloth. You can wear it any which way. It's evolved for so many years because it was so versatile. It kept up with changing times.
Thanuska Subramaniam, the model on the cover, also expressed her views to Now Toronto saying, 
There is so much Tamil female talent that was behind this cover. It's sad that all those people who had negative things to say about the cover, didn't want to acknowledge that aspect behind it. People should be proud of that. They should encourage that.
Thankfully, some people who commented had some valid, logical and 2017-ish remarks.
Good lord! Leave the pair of legs alone. Beside, they are sexy AF!