In Taare Zameen Par, Ishaan had Ram Shankar Nikumbh. Stanley had Ms. Rosy, in Stanley Ka Dabba.  While these were mere fictional characters, such noble people exist even in real life. There are some teachers who dedicate their lives to give the kind of education their students deserve to get, not what they can afford to.
Class 3 students at a school in Tamil Nadu's Villupuram, are lucky to have Annapurna Mohan who is devoted to make her students' education better.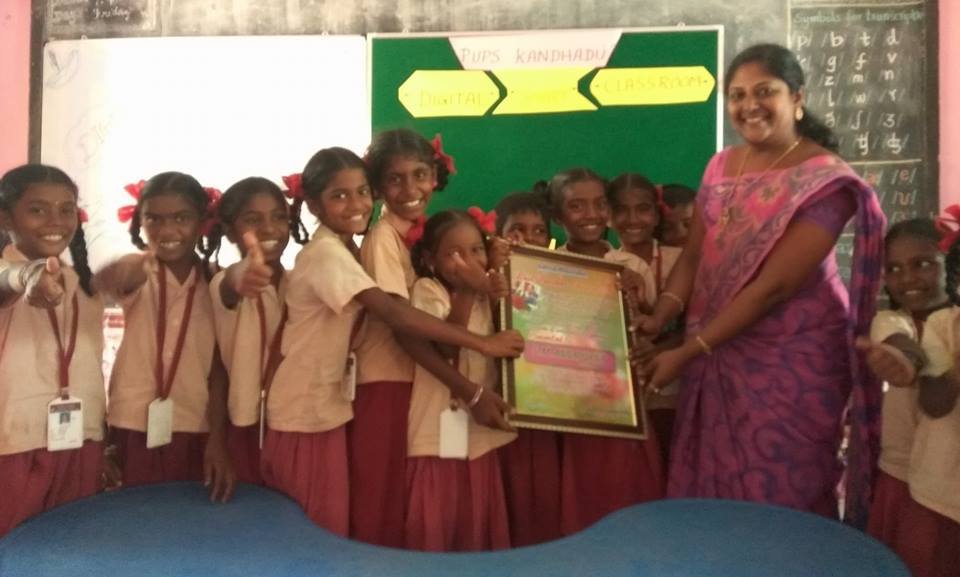 Annapurna, whose name means Goddess of bread, provides her students the 'bread of knowledge', sacrificing what's hers for their betterment. She sold her jewellery recently to provide the children an interactive smartboard, furniture and stacks of English-language books. All of this in a classroom in the Panchayat Union Primary School (PUPS), Kandhadu!
Annapurna told the News Minute,
I tried to create a good environment for English in my classroom. I conversed with my students in English from the beginning of the class till the end. In the beginning, some of them didn't understand it, but in time, they began to respond.
Annapurna believed that teachers in Tamil Nadu were ill-equipped to teach English pronunciation, and that the existing system needed to be changed. She began to implement more efficient methods of teaching in her classroom.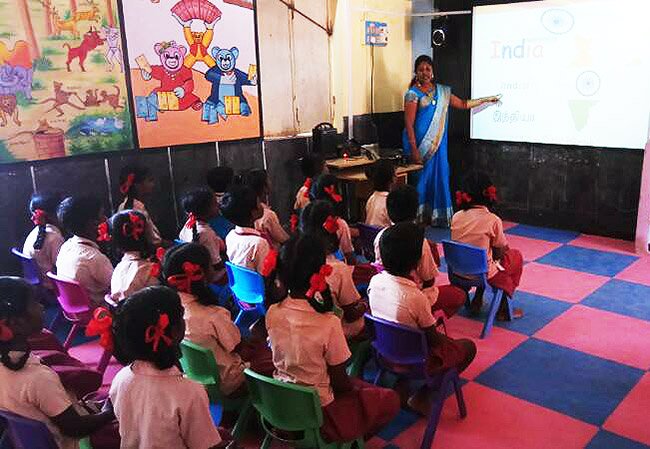 She teaches the students lessons through skits that the children would perform later. Annapurna uploaded a video of the children enacting one of these skits on Facebook. People from across the country wrote supportive comments and Annapurna began to upload such videos more frequently, and before long, people began sending in money and small gifts for the children. 
When people from Canada and Singapore also started appreciating the students and even sent a badminton racquet, she decided to do something for her students.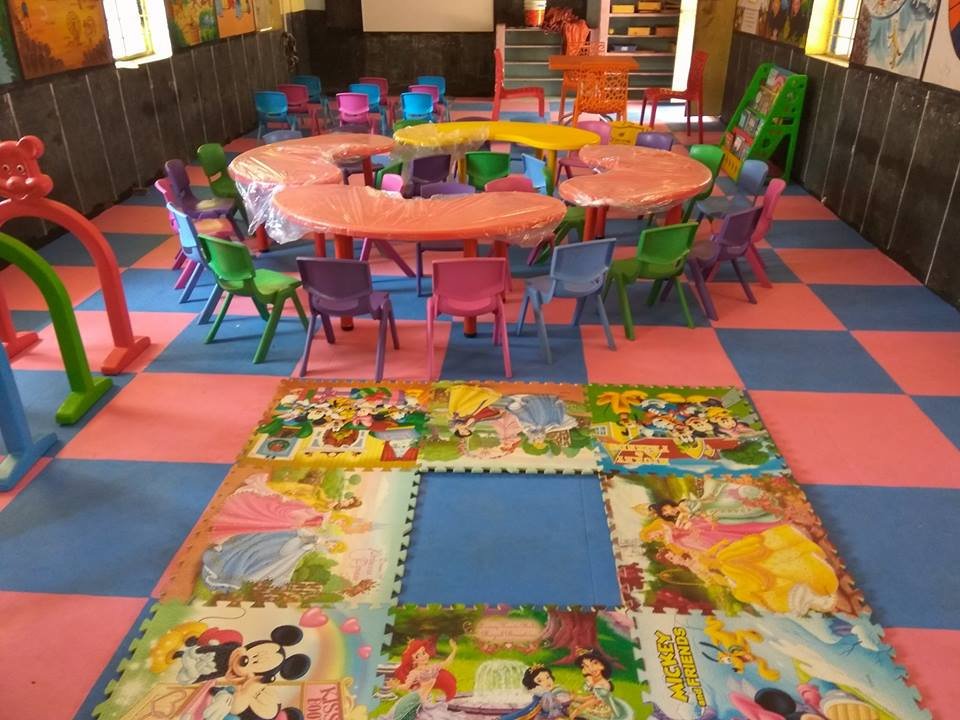 She decided to transform her classroom radically and arranged for the money by selling off her own jewellery, and installed a digital smartboard system, new furniture, a new floor and even bought books worth Rs 5000 for her students.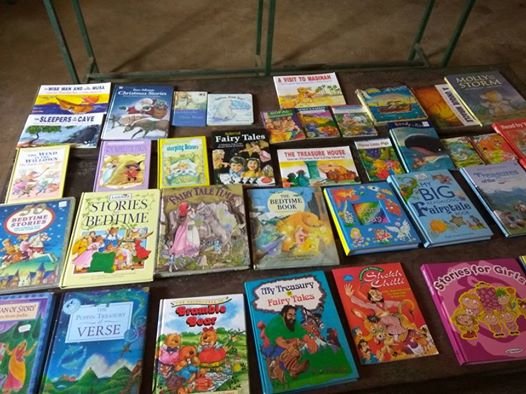 Meanwhile, her efforts have garnered her class even more attention, with several more people coming forward to help her and her students. With so many offers of funding pouring in, Annapurna now aims to change the methods of teaching used across her school.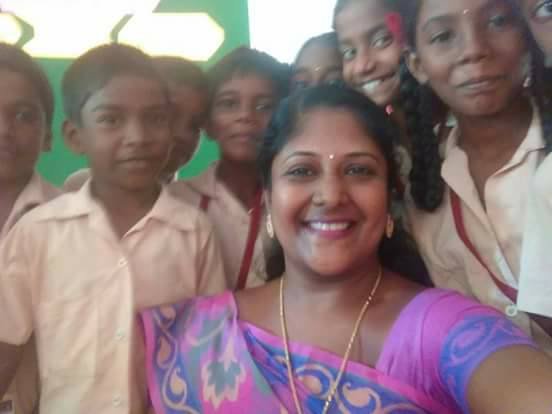 A good teacher can inspire hope, ignite the imagination of her students, and instill a love of learning and Annapurna is just the best. 
H/T: The News Minute