On May 5, the Supreme Court of India upheld the death penalty for all four convicts of the December 16 rape and murder case that had outraged Indian society.
The verdict was meant to be a deterrent to possible criminals. However, days after the verdict, a 20-year old woman was gangraped and killed in Haryana's Rohtak allegedly by her jilted lover and a friend. Yesterday, a 22-year-old woman from Sikkim was gangraped in Gurgaon by three men, who later threw her out of the car, leaving her to die in the middle of highway. 
Here are some heinous rape cases that occurred within days of the Nirbhaya verdict, which shows that rapists have very little regard for deterrents.  
May 15, 2017
A 22-year-old Sikkim woman was gang-raped in a moving car in Gurgaon and was later thrown out of the car. The woman was returning home when 3 men dragged her into the car and took turns to rape her while driving to Najafgarh, about 20 kms from where they picked her.
A 20-year old woman was gang-raped and killed in Haryana's Rohtak allegedly by her jilted lover and a friend. The men later smashed her face with a brick and killed her. An autopsy conducted on her body showed that her food pipe was missing and that several sharp objects had been inserted in her private parts.
The men who later dumped her body in a farm, was recovered in a mutilated state after dogs had bitten off lower region of her body. 
May 13, 2017
A 10-year-old girl was found pregnant after being repeatedly raped by her stepfather in Haryana. The girl's pregnancy was confirmed by the doctors who also added that the man had threatened the girl of talking about it and has repeatedly assaulted her.
The girl is currently in a critical condition and the medical board of PGIMS, Rohtak will decide on her condition today.
May 11, 2017
A 45-year-old school owner was arrested for sexually exploiting his own daughter for the last 7 years in Ghaziabad. The man had also filmed the acts where he would force himself upon her and would beat the daughter brutally if she resisted him.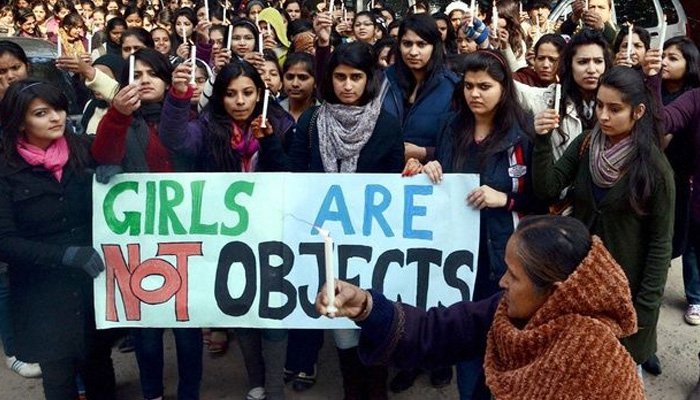 The man had also threatened her with dire consequences if she ever told anybody about their sexual relationship. The mother of the girl is also known to have been complicit with her husband in the crime.
May 10, 2017
A 21-month-old baby girl was raped by a 40-year-old man from her neighborhood in Delhi's Gandhi Nagar area. The man, a known to the girl's father often allowed him to play with his baby. However, on this particular day, finding the baby alone, the man raped her for a hours until her father came home.
The baby was rushed to a nearby hospital where the doctors claimed she was in a critical state.
A 5-year-old girl deaf and dumb girl was raped by a 24-year-old man in Varanasi. The man, who was strolling at night, first tried to kidnap his neighbour (another minor) who was sleeping with her mother. Unable to sneak her out, he started his hunt for another target.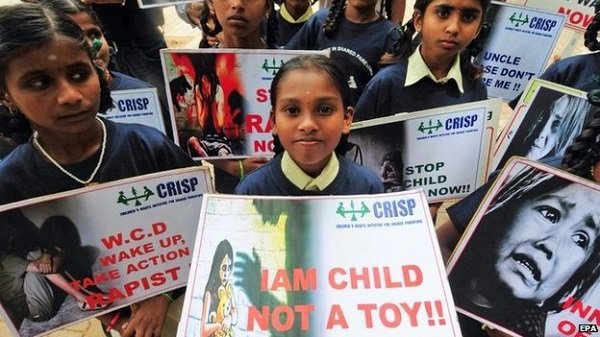 On finding this 5-year-old asleep with her family in a hut, he grabbed her and took her to a farm where he raped her until morning. The hapless girl who could not raise an alarm was found in the morning in a pool of blood in the field. The girl is currently admitted in a hospital. 
May 8, 2017
A woman in Ludhiana drugged her 16-year-old daughter so that her two other friends could take turns in raping her. While the duo raped the girl for the last 5 months, they even got her 3-month foetus aborted at a private hospital few weeks back.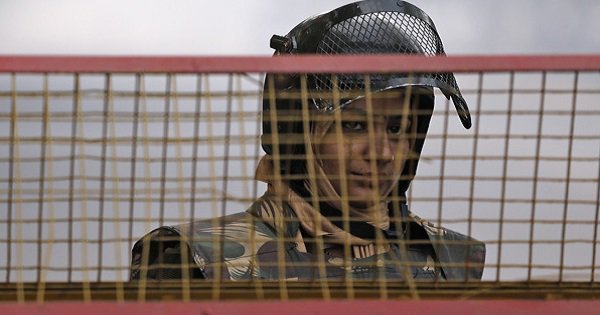 The girl in her complaint said that her mother did this as a revenge from her husband and her father who opposed her extra marital affair with a villager. 
May 6, 2017
A 3-year-old girl was allegedly raped by her neighbor in Delhi's Anand Parbat area. Her 22-year-old neighbor sneaked her into his house and raped her brutally. The girl's parents caught him red-handed during the act while the girl was bleeding profusely from her private parts. She was later rushed to Lady Harding hospital for a surgery. 
(With inputs from PTI)
(Feature image source: Reuters)