This poem, titled Sab Cheezo Ka Mol Bhav Hota Hai by Chanda Parveen and Jyoti Chauhan, poignantly summarises what it means to live in a society that puts a price on everything.
In this poem, uploaded by UnErase Poetry in association with Slam Out Loud, the two girls lucidly chalk out the reality of today's world. From emotions to clothes, from ambitions to our bodies – everything is scaled, mapped and priced.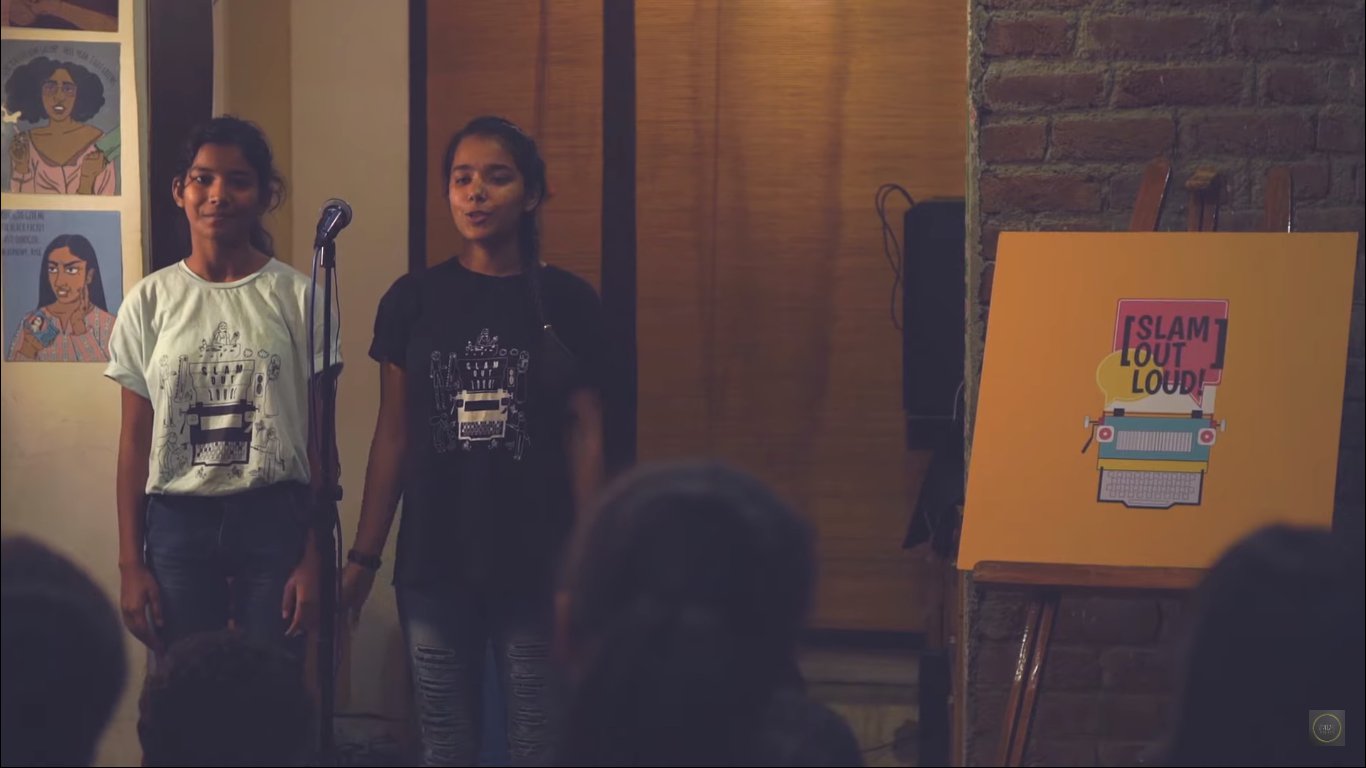 Their verse points out how love is valued in the currency of 'roti, kapda aur makaan' and thoughts are silenced, suppressed and their edge is stripped away.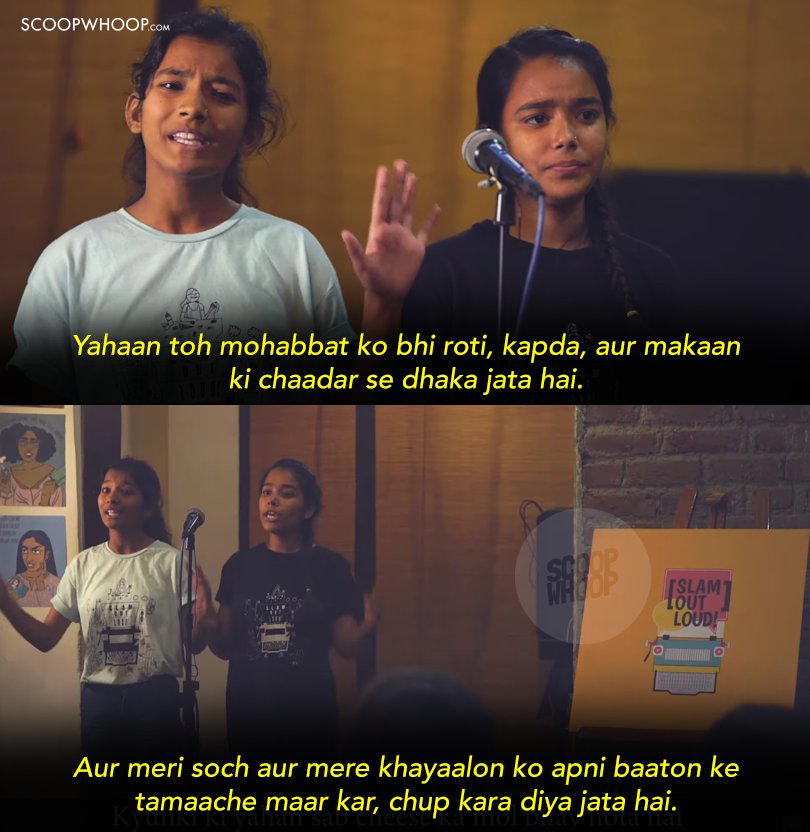 The two girls in all their innocence take a sharp dig at institutionalised religions and their spokespersons.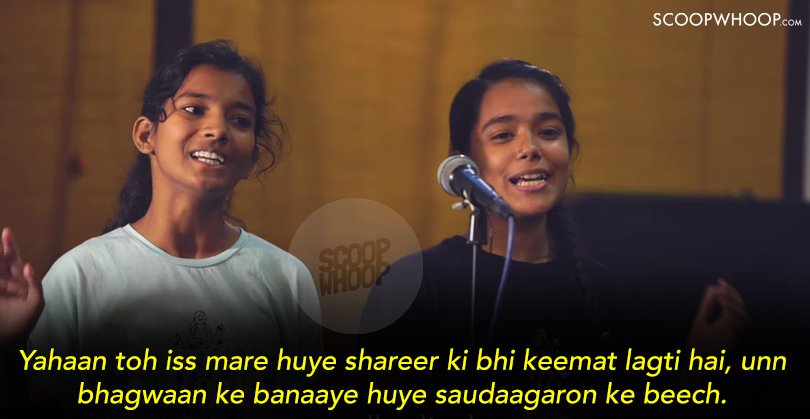 Perhaps the largest chunk of this poem's weight is centered in these lines, where they say how clothes have become a marker of someone's (especially a woman's) 'izzat' or 'haya'.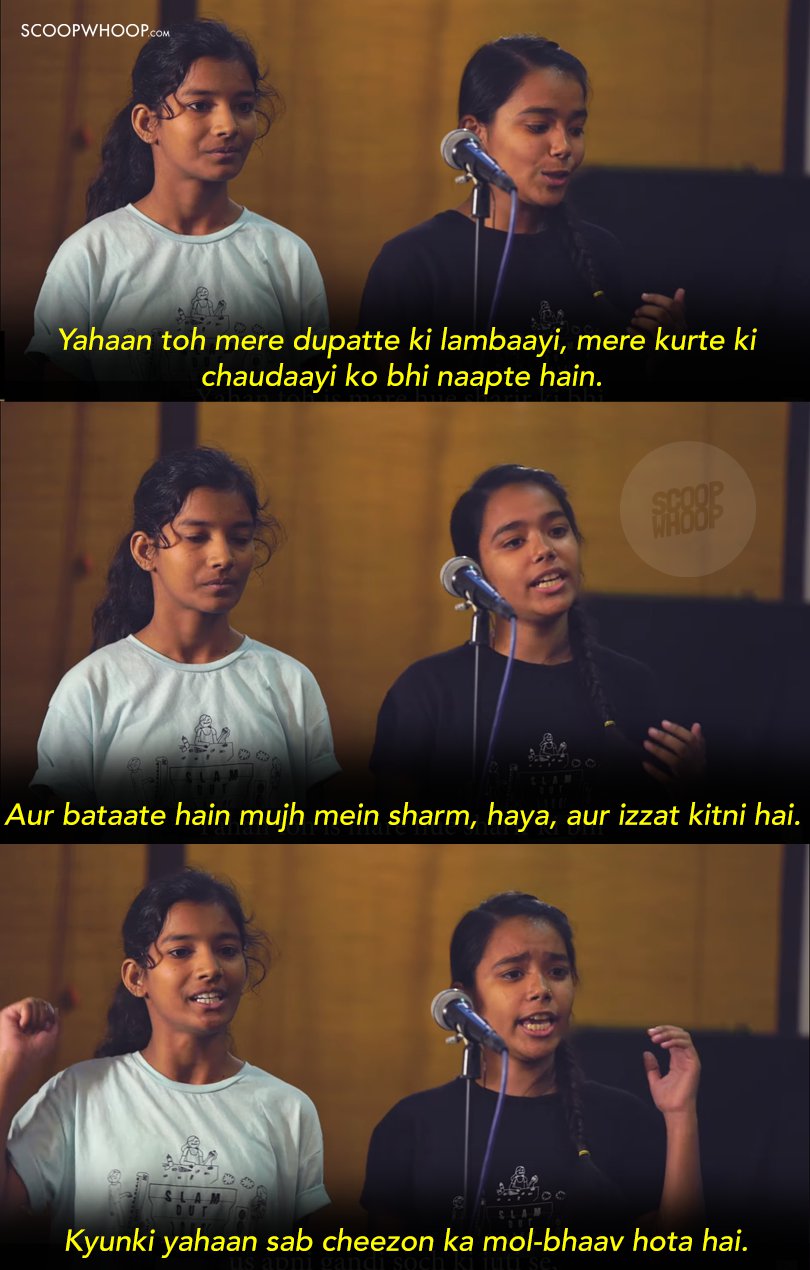 How innocent dreams and ambitions are crushed and eaten alive by the edgy jaws of this cruel world-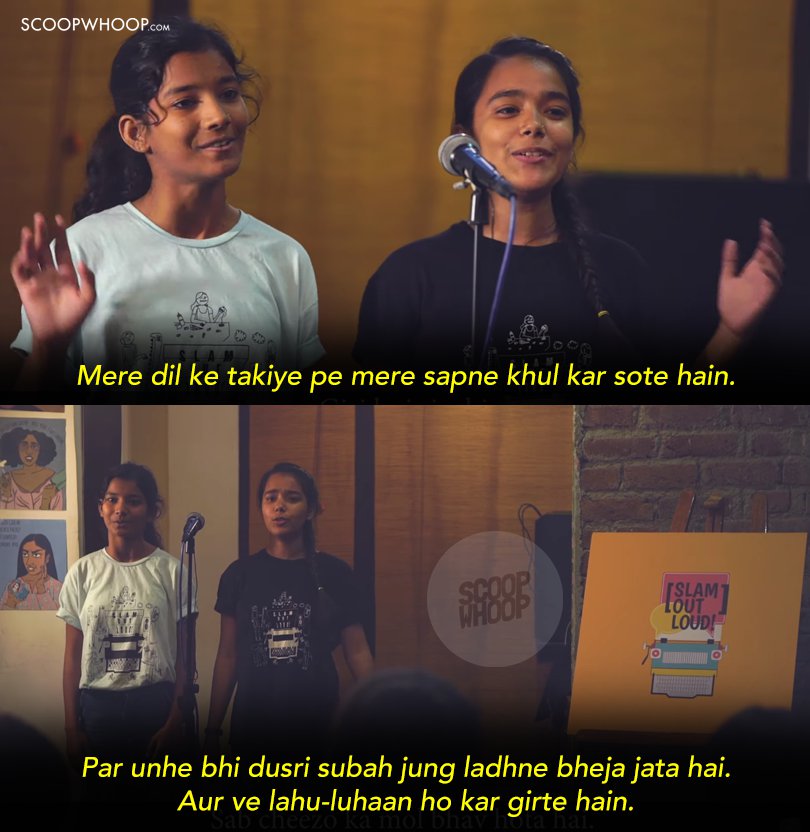 You can listen to the entire poem here-
Images are screenshots of the video.