In association with
HCG Hospitals
With Women's Day still being the talk of the town, what do you think empowerment truly stands for? To be honest, I feel that true empowerment lies in the creation of a setting where individuals feel comfortable. They feel heard, seen, and relevant in whatever they choose to do/be. True empowerment lies in understanding, acknowledging and sympathising with the core issues faced by an individual, community, or gender group. It is the very act of stepping into one's shoes and trying to address the issue from their perspective. And well, that is exactly what HCG's Women's Day event highlighted at the Statue Of Unity!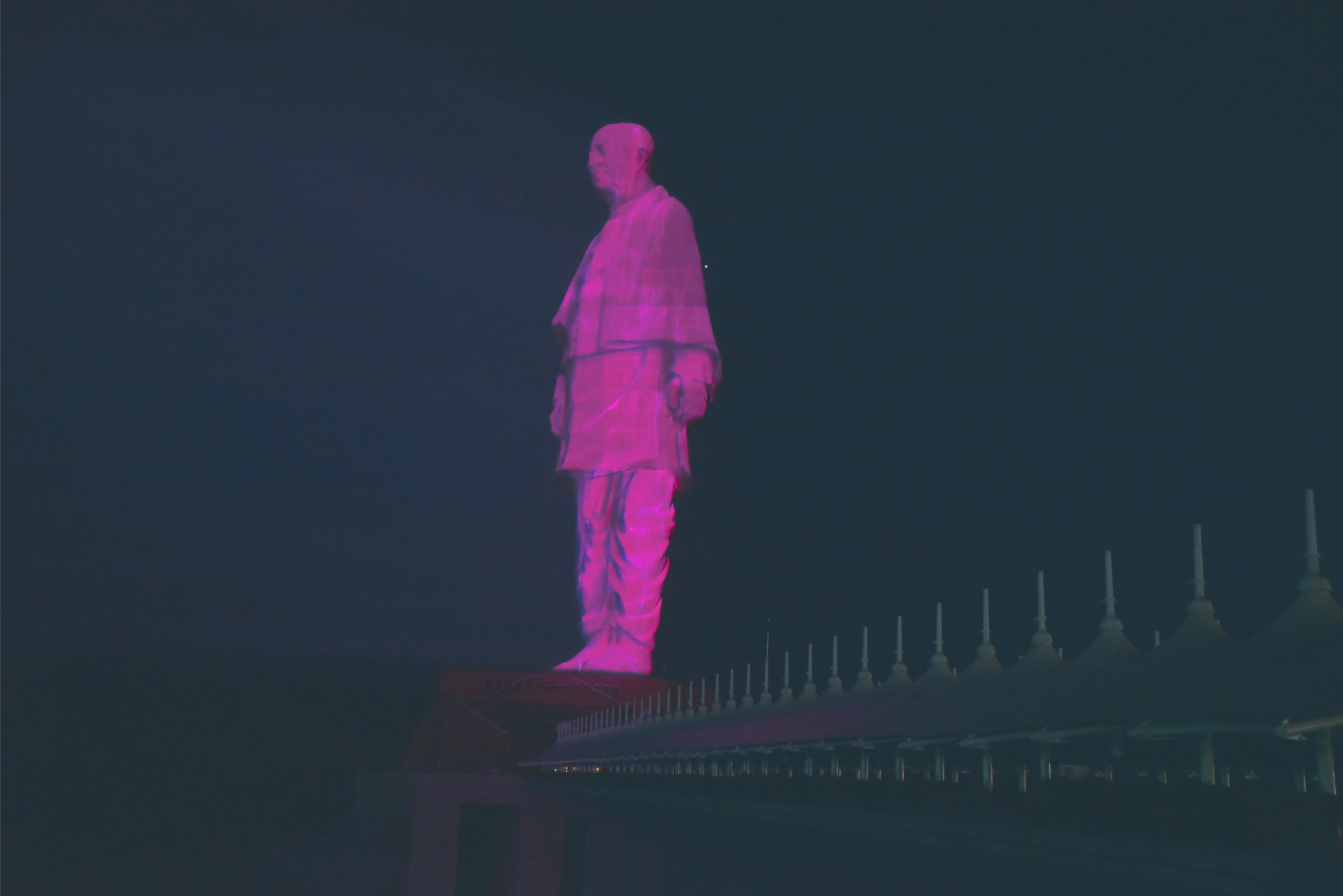 That's right, HCG made history by lighting the Statue Of Unity up in pink as a gesture to showcase organisational support for women empowerment! After a laser show, the administration, in association with HCG, lit the grand statue up in pink for the first time ever, as a token of appreciation and acknowledgement for all women out there.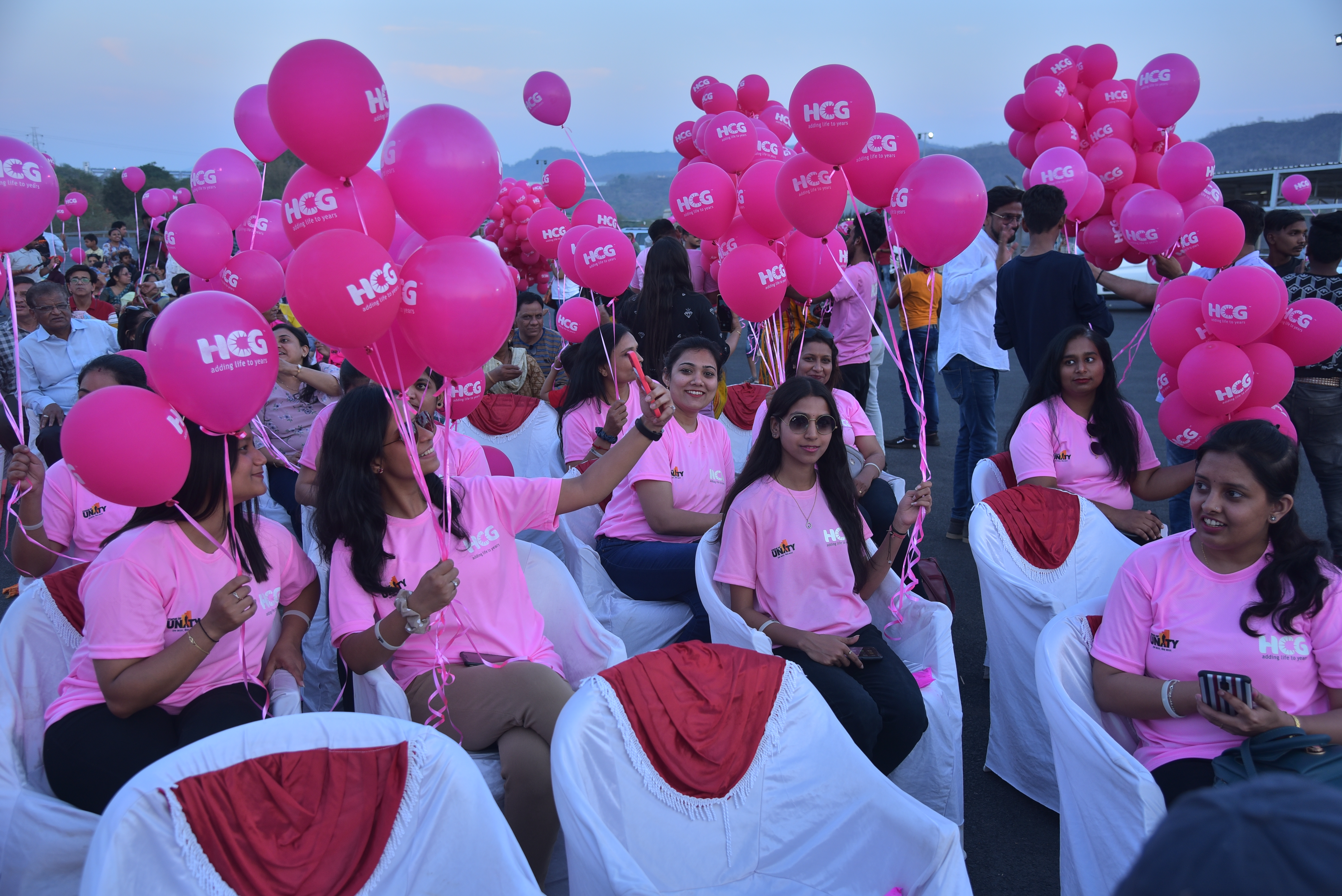 As a part of their #ColoursOfEmpowerment campaign, HCG Vadodara conducted an event called 'A Pledge To Embrace The Equity'. It focused on subtly conveying the emotional struggle and pain that women face. To set the tone for this simply and effectively, they came up with a walkathon named #InHerShoes, where male participants had to step into women's heels. This set a strong visual message. It also symbolised several unconformable settings women navigate through on a daily basis with a smile on their faces. And by challenging men to walk in heels, HCG hoped to encourage understanding and appreciation amongst peers.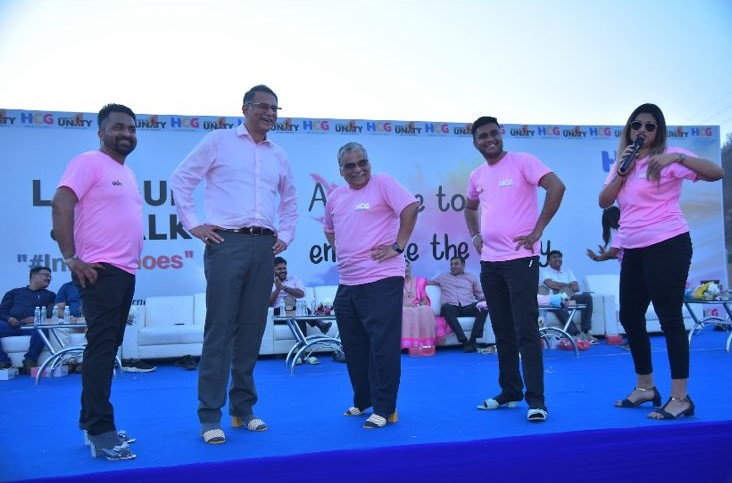 Alongside this, they distributed 1000+ pink t-shirts made of recycled plastic amongst 1800 tourists and Statue Of Unity Staff. The event also saw the release of 1000 pink balloons with HCG's logo into the sky and felicitation of female staff. However, the ultimate highlight of the event remains the illumination of the Statue Of Unity in pink. Additionally, areas like Sardar Sarovar Dam, Circuit House and administrative building, Cactus Garden & Valley of Flowers also lit up in pink.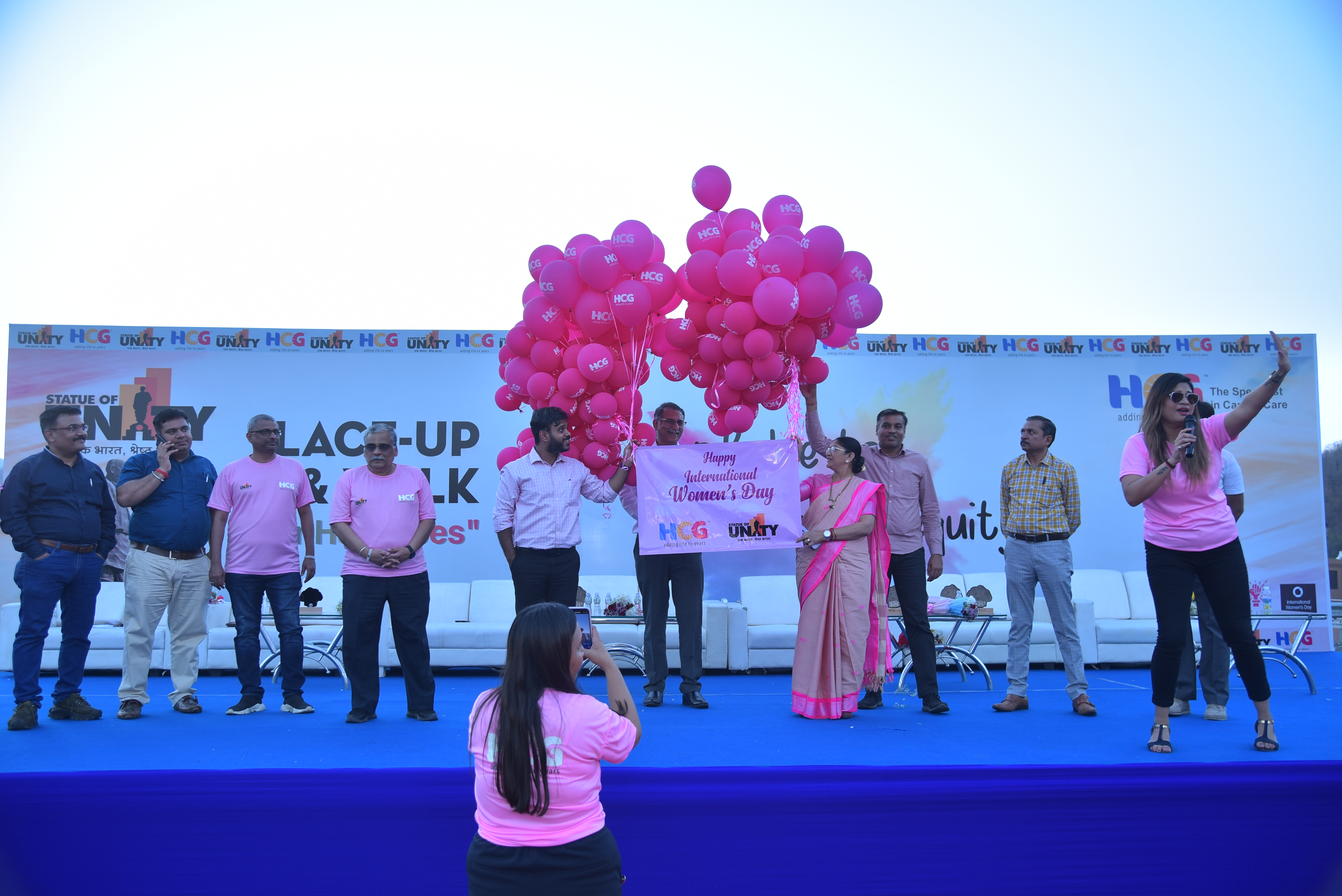 All the fun preaching and pomp aside, the event had another impressive motive to achieve: Cancer awareness! And HCG ticked it off with a blast! 400+ female staff members at the Statue Of Unity received self-breast-examination sessions and thermal screening. To take the awareness up a notch, HCG also made 1800+ tourists (including men) pledge to go for monthly cervical cancer vaccines and self-breast-examinations, besides annual cancer screenings.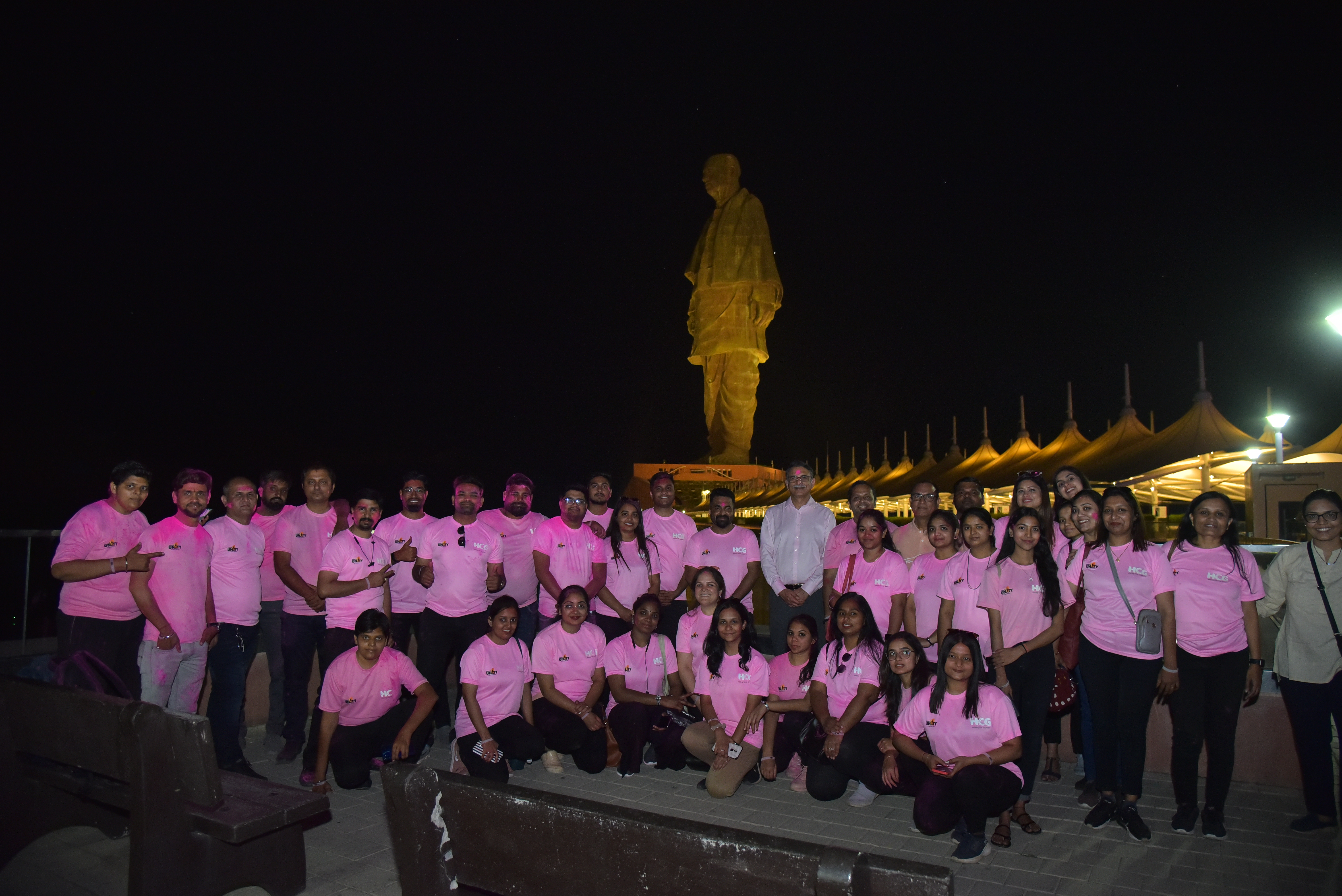 Overall, the event can be deemed as one massive leap towards true equity amongst genders. The thought behind the #ColoursOfEmpowerment campaign being a celebration of International Women's Day and Holi in harmony, the event succeeded in capturing all the intended essence thoughtfully. The colourful celebration of female resilience and strength conducted by HCG Vadodara feels like a warm hug of acknowledgement.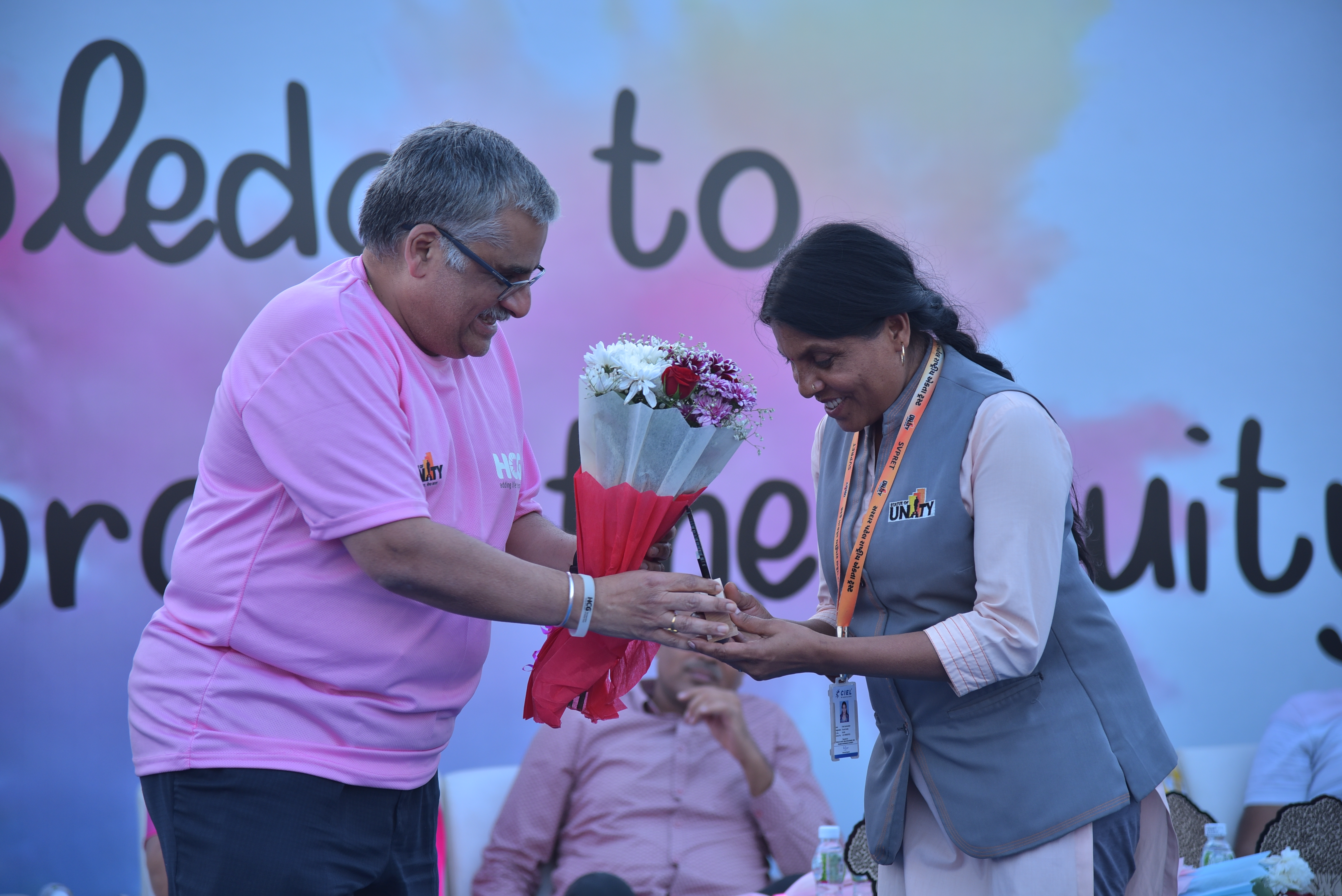 To conclude, the event was a hit in terms of scale and social impact. And the impressive subtleties in HCG's messaging and awareness programs are a step in the right direction for our Country. And before signing out, check out the event video here