Marriages and the unreasonable demands and expectations that come along are just ridiculous. 'Ladke ke paas apna ghar hona chahiye', 'Ladke ki job stable honi chahiye', etc.
And if any of these expectations are not fulfilled, it automatically becomes the bride's parents' duty to provide for things. The regressive practice of the groom's family asking for car, home, etc. citing their daughter's convenience after marriage is quite common in India.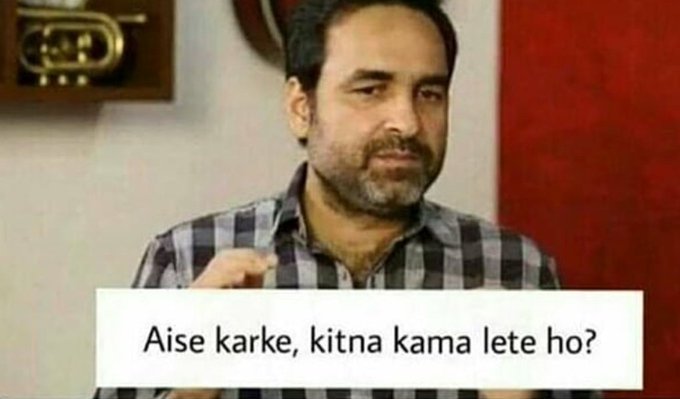 It is deeply embedded in society that we see advertisements encouraging the same. Recently, an old print advertisement by GIC Housing Finance went viral for all wrong reasons.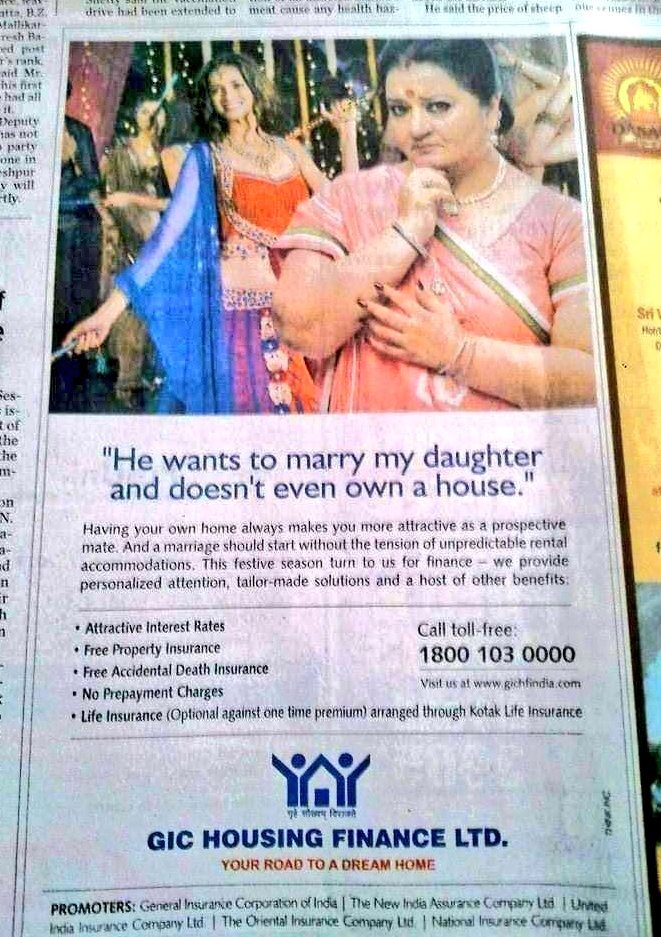 The ad shows a woman tensed because the guy who wants to marry her daughter doesn't have his own house.
Makes sense, right? Otherwise where will the two live? Obviously, there are no rented accommodation in the world.
The finance company that put out the ad is being called out by netizens for propogating dowry indirectly.
No matter which side it is – bride or groom – such unreasonable expectations put unnecessary load on families involved.