Every 90s kid has heard of the Spice Girls. 
Their single'Wannabe' topped the charts in over 30 countries and gave the band global acclaim. They became one of the most popular bands ever. And with it, so did all the artists who were part of the group. 
One of them was Posh Spice a.k.a. Victoria Adams.
It was around the same time when David Beckham, who was a promising football talent, saw her on TV and told his friend that he had fallen in love with her. When they met, it really was love at first sight. It was 1997, and a power couple was in the making.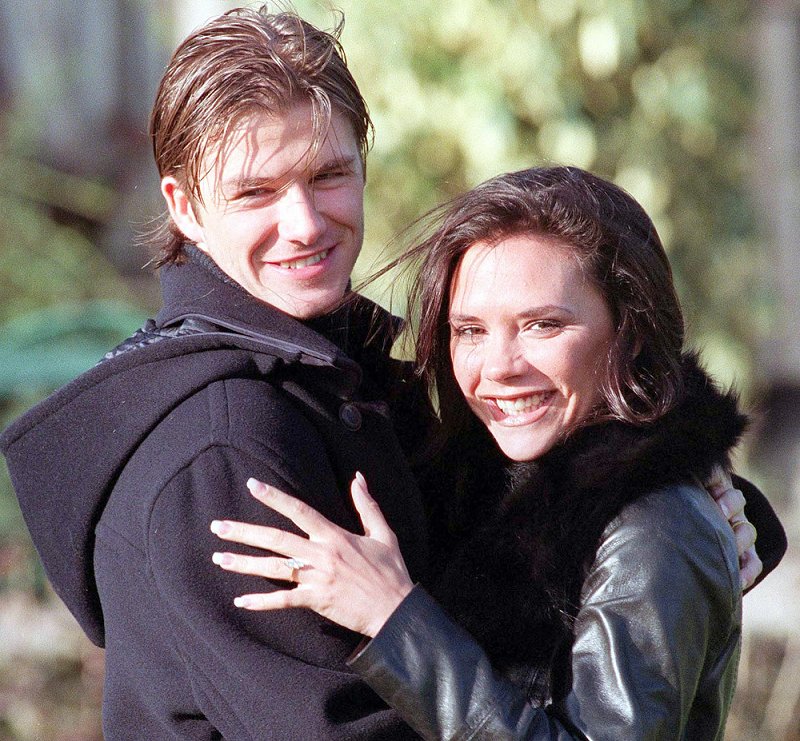 Posh Spice gained fame in the entertainment business. Meanwhile, David was well on his way to becoming a global phenomenon. He had it all. Looks, style, charisma and above all, an incredible talent for the game.
When the news broke that the two of them were dating, it was meteoric. The media exploded. Two powerhouses had come together. It was perhaps what, many say, the stuff of dreams. 
The one thing about being A-list celebrities though, is that you are always under the scanner. Victoria had been popular, but her life was about to change in a way she couldn't even imagine. 
What affected David, affected her. His performances, his faults… everything somehow bore down to her too.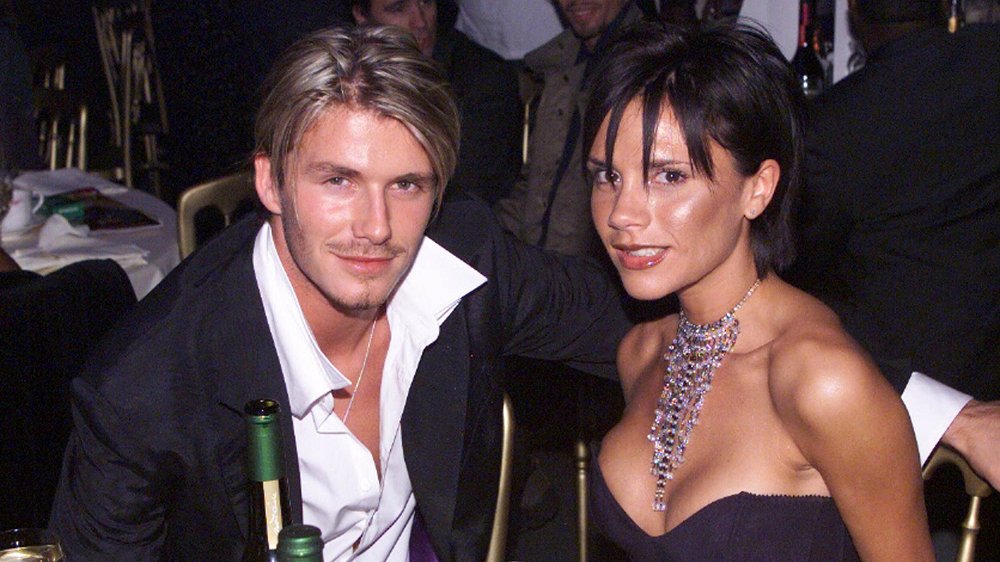 It was 1998 when David Beckham got that infamous red card against Argentina. England were knocked out of the World Cup and blamed Beckham for it. 
She did not know the extent of the situation. Her boyfriend was adjudged the villain of the World Cup by the fans. A young David faced the wrath of an entire country. But he wasn't alone. His pillar was there, standing with him, supporting him.
His flaws on the pitch meant nothing to her. She loved him. So much so, that they got married the next year. Posh Spice was now Victoria Beckham.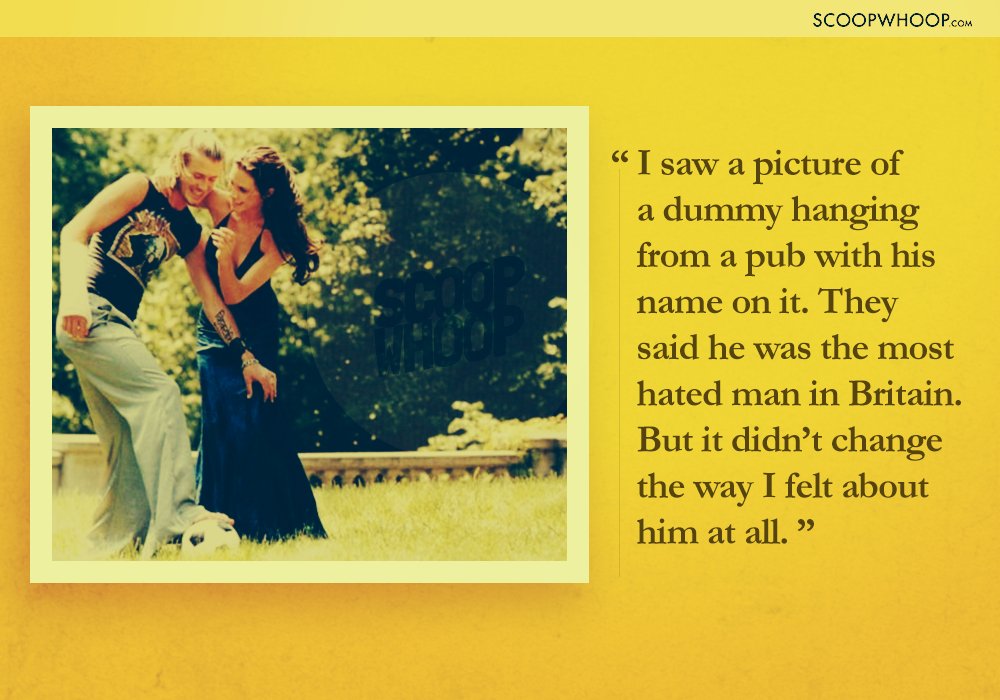 If you think about it, she was a star in her own right. 
She had it all going for her, but she still gave priority to David. As a pop star, her career was on a massive upward trajectory. It wasn't like her stardom was overshadowed by David's. But it was her choice to support him, even if there were compromises involved. 
She was now one half of a power couple and she carried her part with great responsibility.
Wherever she went, she wasn't just a Spice Girl. She was also a football superstar's wife. She was an ambassador of the Beckham household. As his partner, she did a lot to help him gain fame outside the game of football as well. She was proud of him, proud of her family and she promoted that image whenever and wherever possible.
In 2002, Beckham reclaimed English hearts with a last-minute winner against Greece to send England to the World Cup. The villain became a hero. The country went nuts, but no one was more proud of him than she was. And he knew it wouldn't have been possible without her.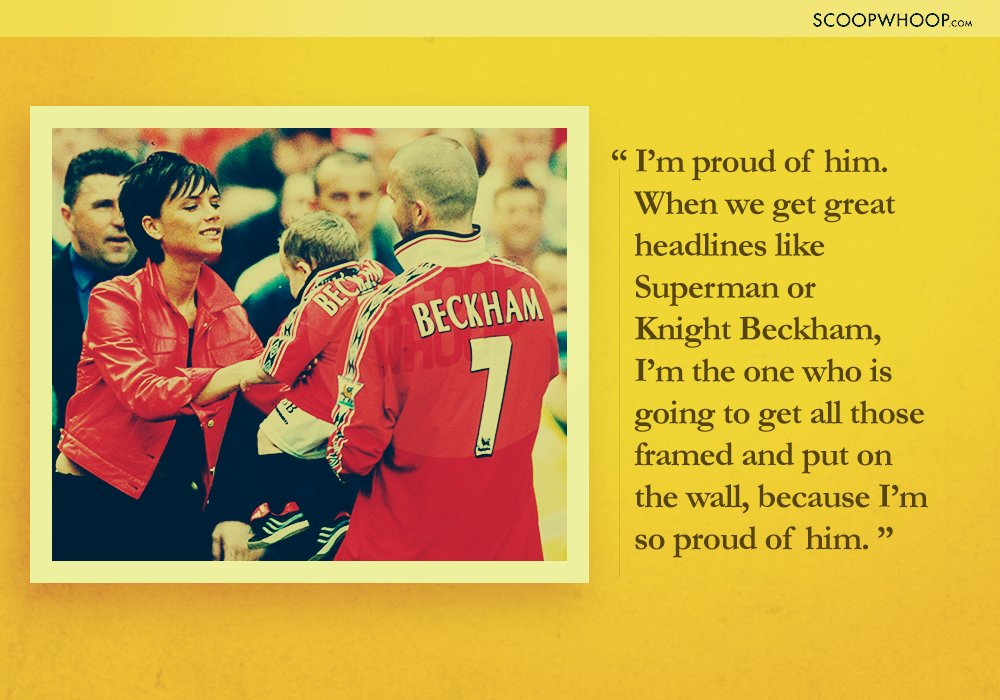 David Beckham said that it was exceedingly difficult for her as she got too much media attention wherever she went. But she never complained. She was criticised a lot, hated a lot. People were probably jealous of her lifestyle, many envied that she was a Beckham. She made more news than she should have. Her comments were too critically dissected, false quotes were printed countless times. But she made sure all this did not affect her family.
David moved to Real Madrid in 2003. In 2004, news broke out of his affair with his PA, Rebecca Loos. It had a bad effect on their marriage. Beckham's image had been tarnished. He had rubbished the claims, but it still ignited a fire which was difficult to douse. 
But Victoria being Victoria supported her husband and she moved to Madrid with the kids to be with him.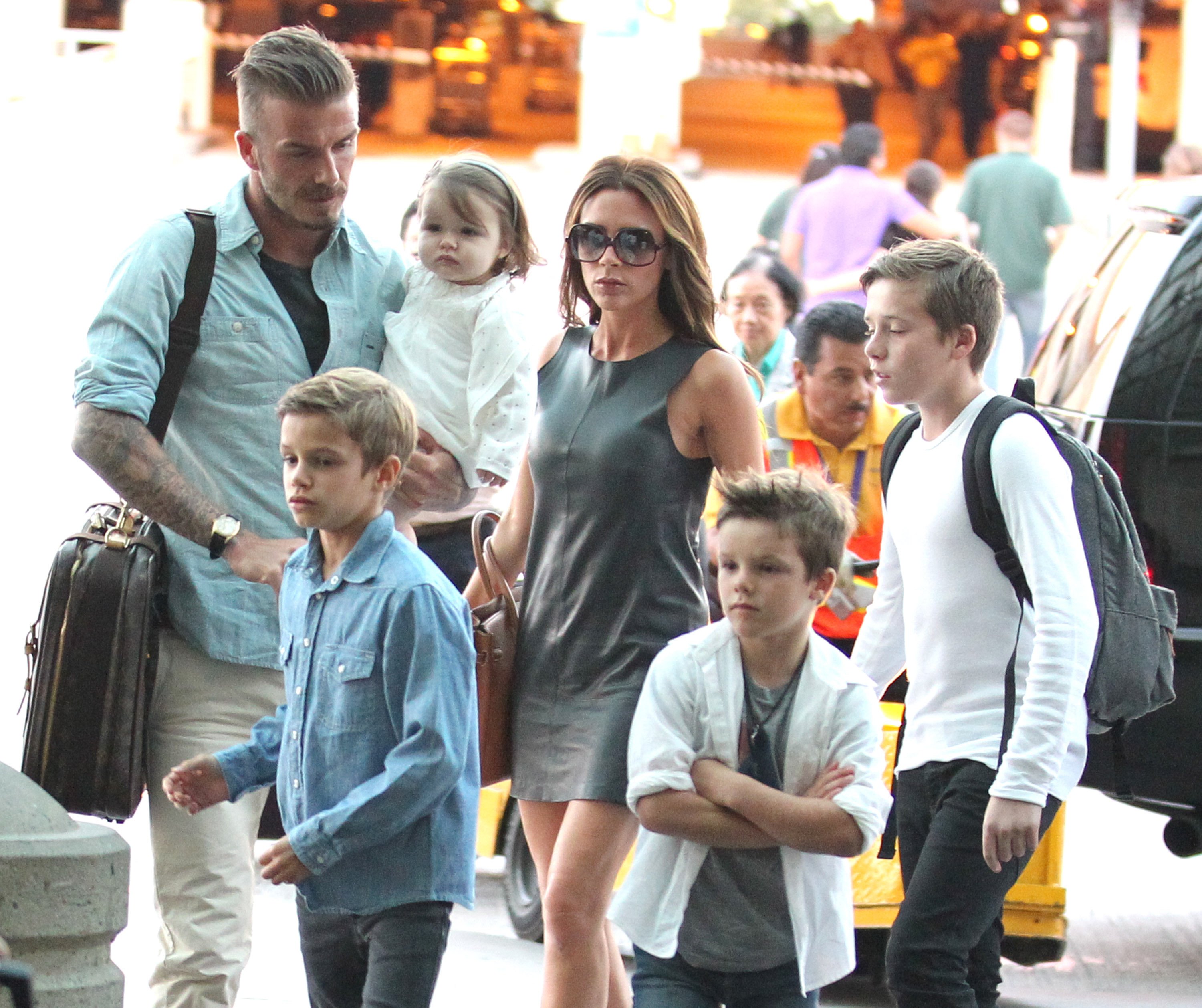 After a few years at Madrid, it was time for a new chapter in David's life. USA was calling. He was signed by LA Galaxy and so, it was time to move again. 
She could have said no. She could have stayed back in Spain or gone back to London. But David was moving and it was all the convincing she needed. His new challenges became her new challenges. Her passion to do something of her own always showed how strong she has been. 
Life in America saw her become a huge fashionista. Not that she wasn't earlier, but she made it her career and a good one at that.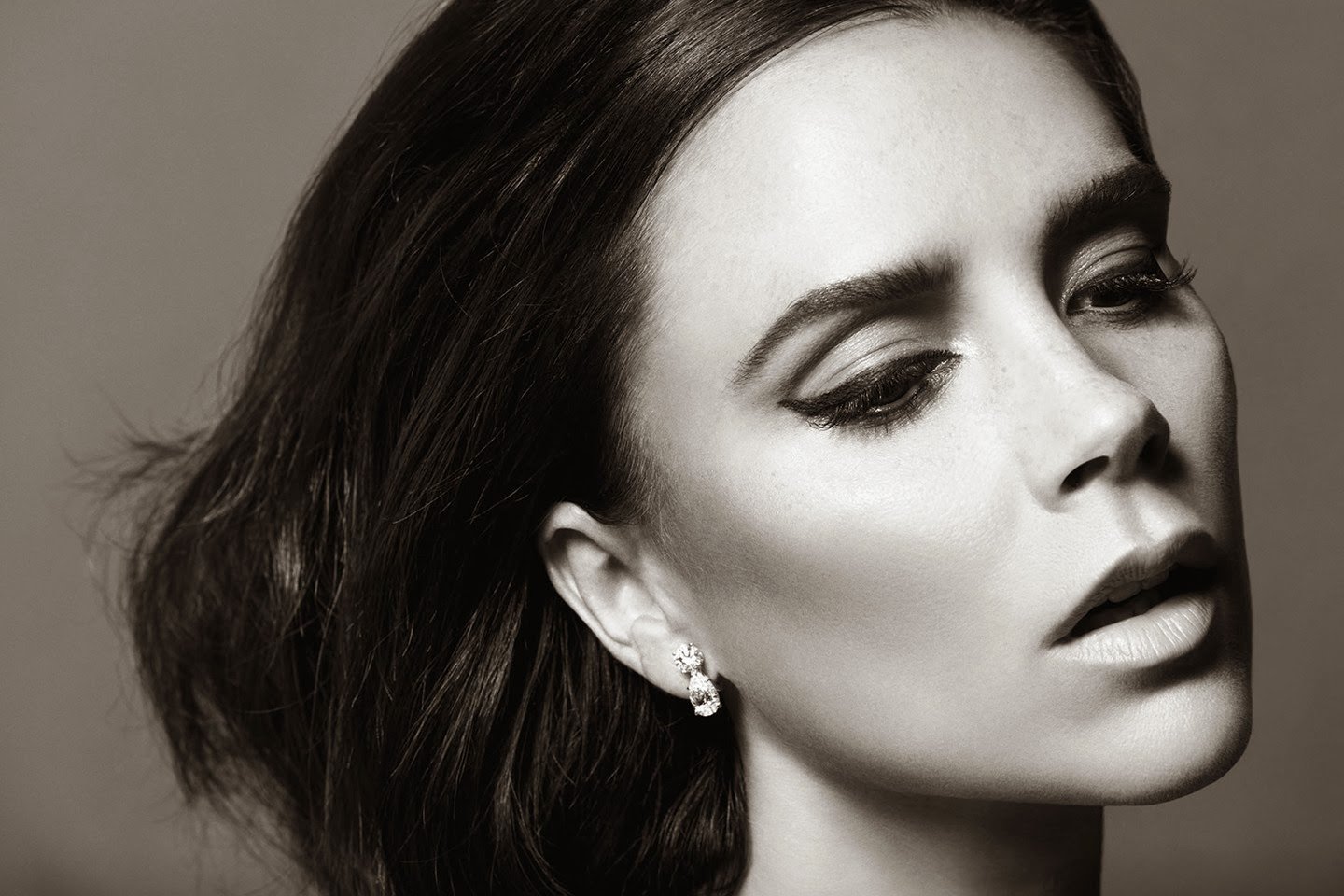 One of Beckham's teammates once said that he could've had any girl he wanted. Women were, or probably still are, bonkers for him. But he chose Victoria and remained loyal. 
It doesn't just say how committed he was, but it shows how much she did in the relationship. It shows he went back to a happy home. It proves that he wouldn't have been who he is if it wasn't for her.
For those of us who thank god for gifting football with such a phenomenal talent and those of us who thank the talent himself for producing unforgettable memories, we should also thank Victoria Beckham. 
She was there when it all started for him. She was there when it went bad. She was there went it became good. And she is still there after the boy she loved became football's most recognisable superstar. 
To football fans, she will be Beckham's wife or an ex-Spice Girl. But to Beckham himself, she will be his rock. Always!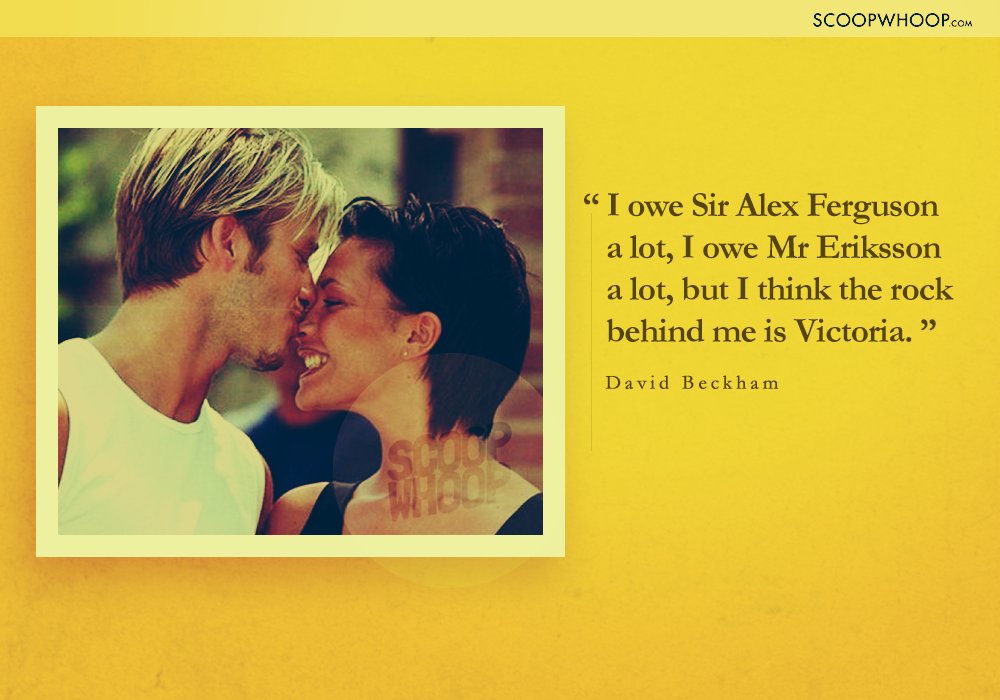 Design credit: Utkarsh Tyagi