One fine day in 1942, a 20-year-old girl was photographed in a stylish red-and-white polka dot bandana while working on a vertical turret lathe at Naval Air Station in Alameda, California.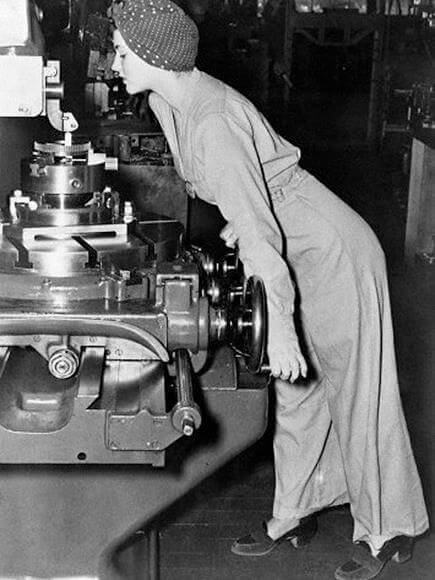 The photograph gained great popularity, appearing in newspapers and magazines across the country. Soon enough, it attracted the attention of artist J. Howard Miller, inspiring his famous 1943 wartime propaganda poster, created to motivate American women into taking up jobs during World War II and doing their share in helping the country.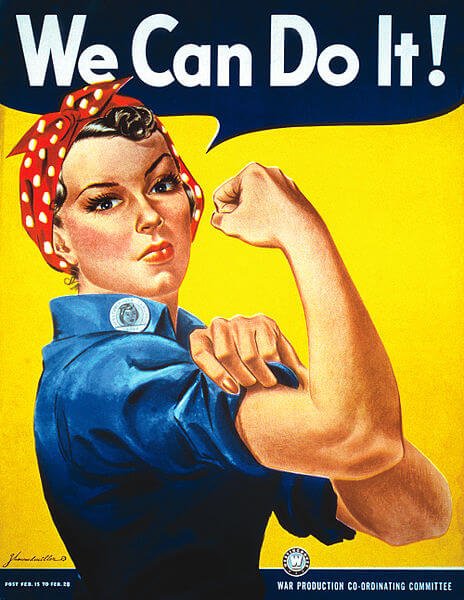 Later, this poster became synonymous with Rosie the Riveter, a symbolic representation of the inspiring efforts of millions of female workers during the war, eventually going down in history for its widespread influence and unwavering popularity through the decades.
After many years, in 1980, a woman named Geraldine Hoff Doyle saw a reprint of the same photograph, sans caption, and was convinced that it was an old photograph of hers, taken during her factory labor days from the early forties wartime era. Interestingly, no one questioned her as such a claim wasn't made before.
Doyle enjoyed the revered status for 20 years before the rightful claim to the woman's identity in the photograph was made by a woman named Naomi Parker Fraley.
And this is how the curious case of the mistaken identity started to unfold.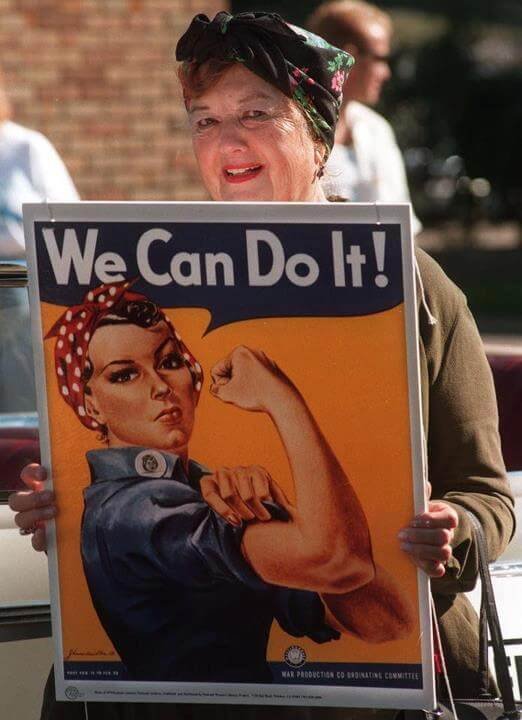 Naomi Parker Fraley was attending a reunion with her sister at the Rosie the Riveter/World War II Home Front National Historical Park in 2009. This is when she discovered the old photograph, and its astounding connection with the "We Can Do It" poster. But she was in for a shock when she took a look at the caption beneath. It stated someone else's name instead of hers.
"I couldn't believe it because it was me in the photo, but there was somebody else's name in the caption: Geraldine. I was amazed." Parker-Fraley told PEOPLE.
As for the famous link between her photograph and the poster, she commented: "I did think it looked like me, but nobody ever mentioned it."
Only if she knew how her face had inspired a revolution!
But then again, how could she have known? That one poster girl stood for millions of girls who contributed beyond expectations in times of dire need. That girl in the poster encapsulated the undying spirit of a collective effort, one that defined new roles for women in society and unleashed female potential that went far beyond the household.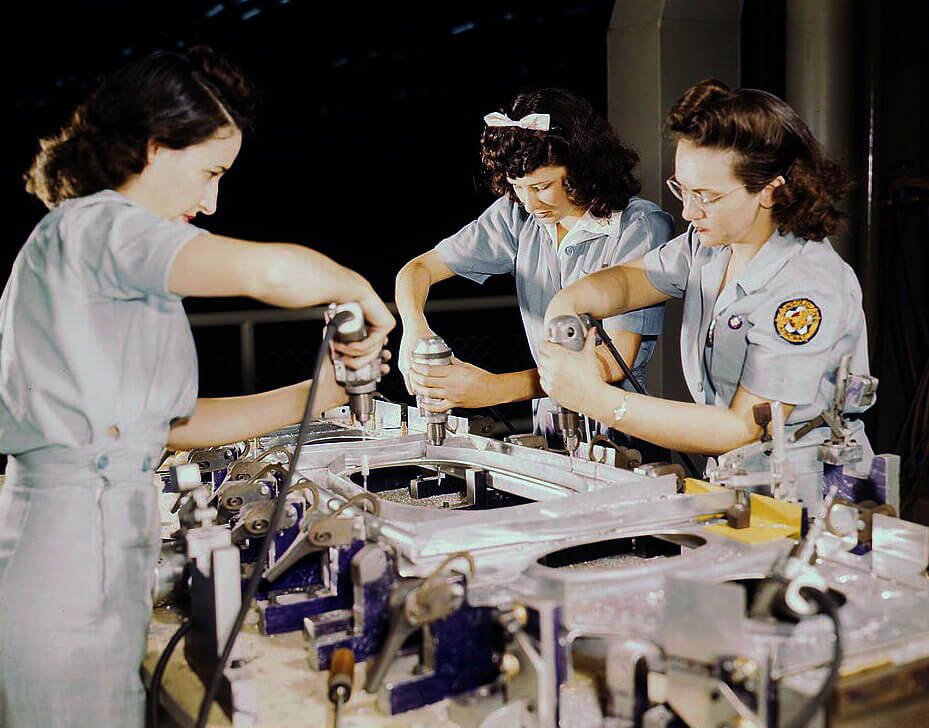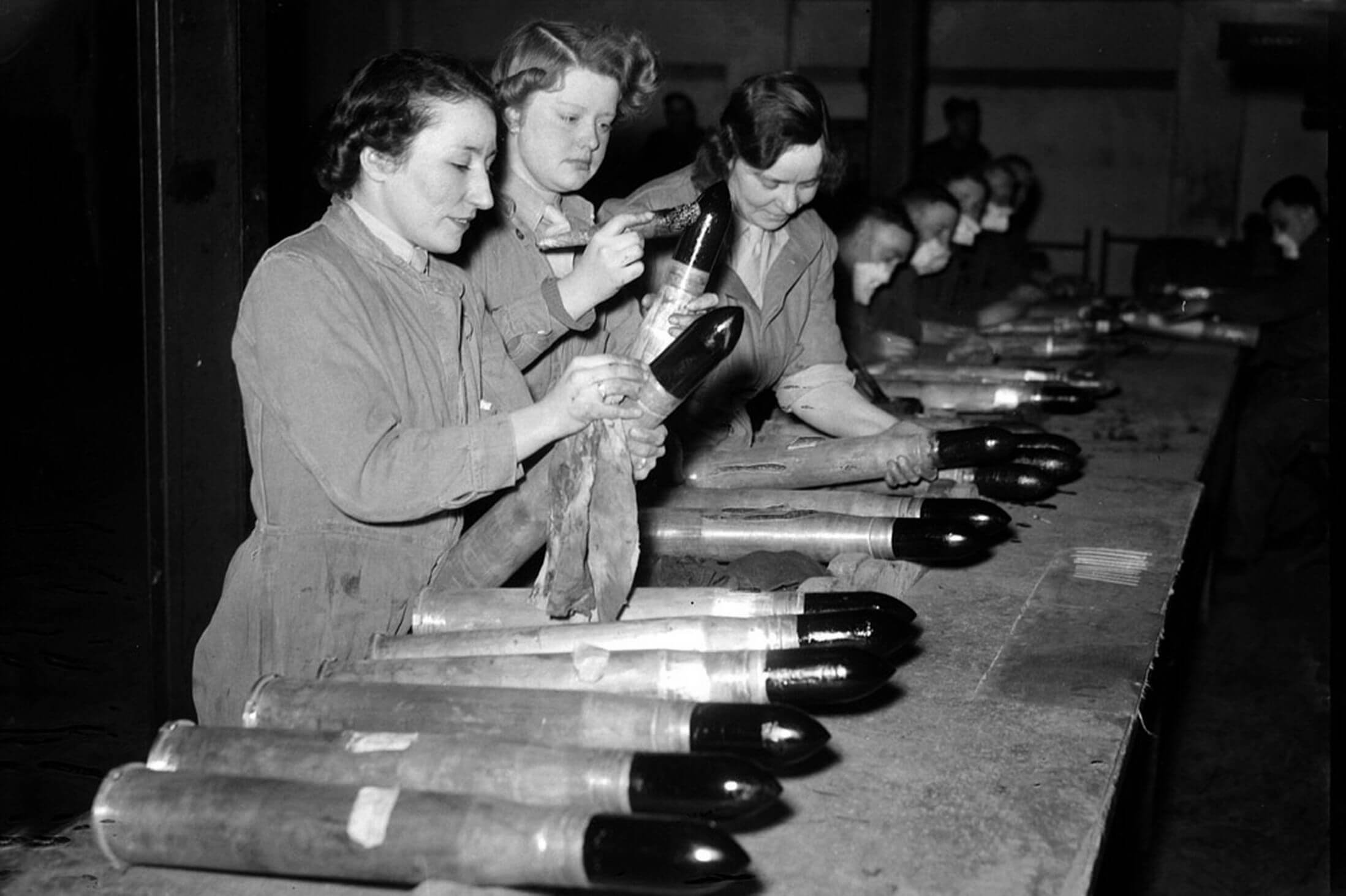 Parker-Fraley was devastated to learn that the photograph had been wrongfully credited for almost 30 years. 
"I just wanted my own identity," she said. "I didn't want fame or fortune, but I did want my own identity." 
She was determined to uncover this grave error and set facts right once and for all. She tried to submit a newspaper clipping of the original photo to the park administration but to no avail.
On the verge of losing hope after unsuccessful attempts to shed light on the situation, she finally met James J. Kimble, a professor of communications at Seton Hall University in New Jersey. Kimle understood her plight. He heard her out and instantly decided to help her.
"She had been robbed of her part of history," he said. "It's so hurtful to be misidentified like that. It's like the train has left the station and you're standing there and there's nothing you can do because you're 95 and no one listens to your story."
In 2016, he shared her story in the journal Rhetoric And Public Affairs, revealing her true identity as the original Rosie. Word spread in the academic world, finally leading to the factual correction. Making it a huge moment of victory for Parker-Fraley!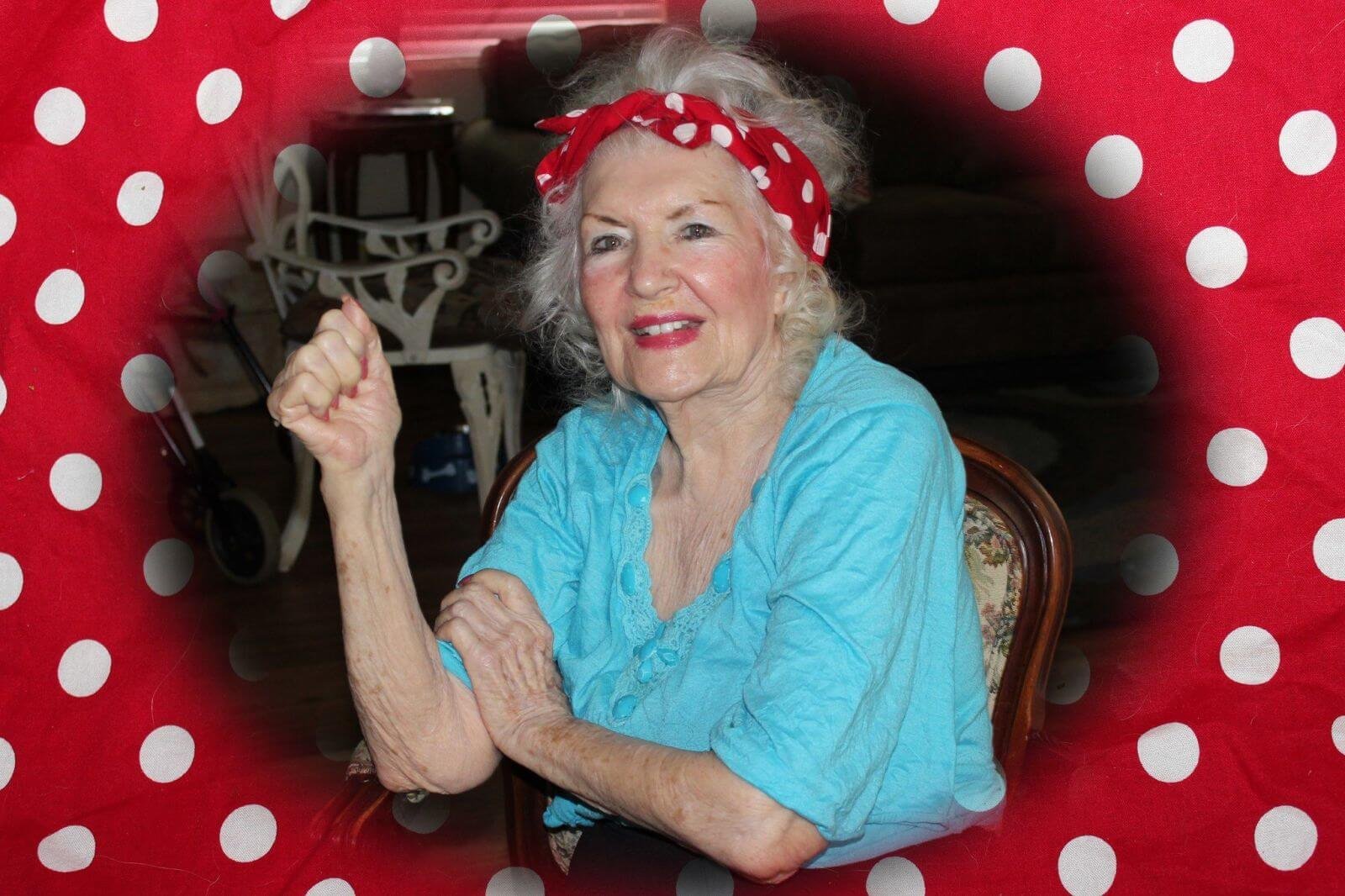 Naomi Parker Fraley might have spent years in oblivion, but she finally got the spot she deserves in a scintillating legacy. It was her image that triggered the idea for an icon that remains highly relevant and respected to this day. Now that's an accolade one can't let go of.
Till the very end, she thought she could do it, and she did… Congratulations, Naomi Parker Fraley!