When you're a young woman of 'marriageable age', your Facebook feed is flooded with updates of your friends getting married with heaps of wedding and pre-wedding photo shoots at exotic locales. 
This is the story of another photo shoot but mind you, it's nothing like you've seen before! 
Benita Abhraham, a 37-year old Californian, decided to capture her love for her new job in a grand way. When her friends were saying, 'I do,' she decided to say the same in a dramatic yet romantic photo shoot with her job offer! Check her pictorial rendezvous with her job offer here. 
When she said 'yes'. 
Shouldn't a second edition of The Proposal be made with this story?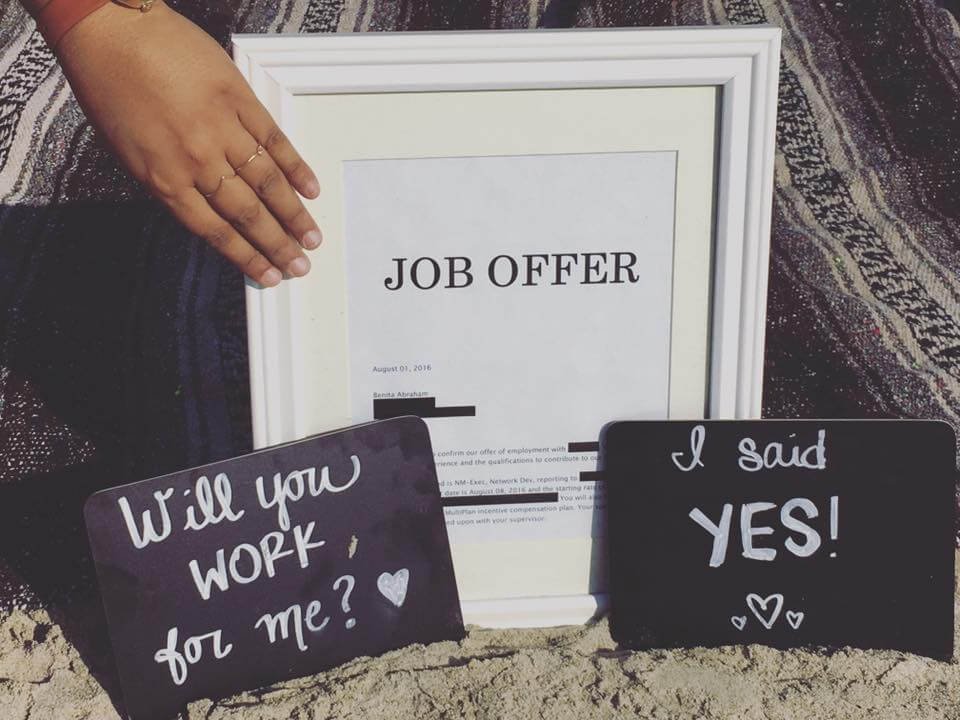 Her love story!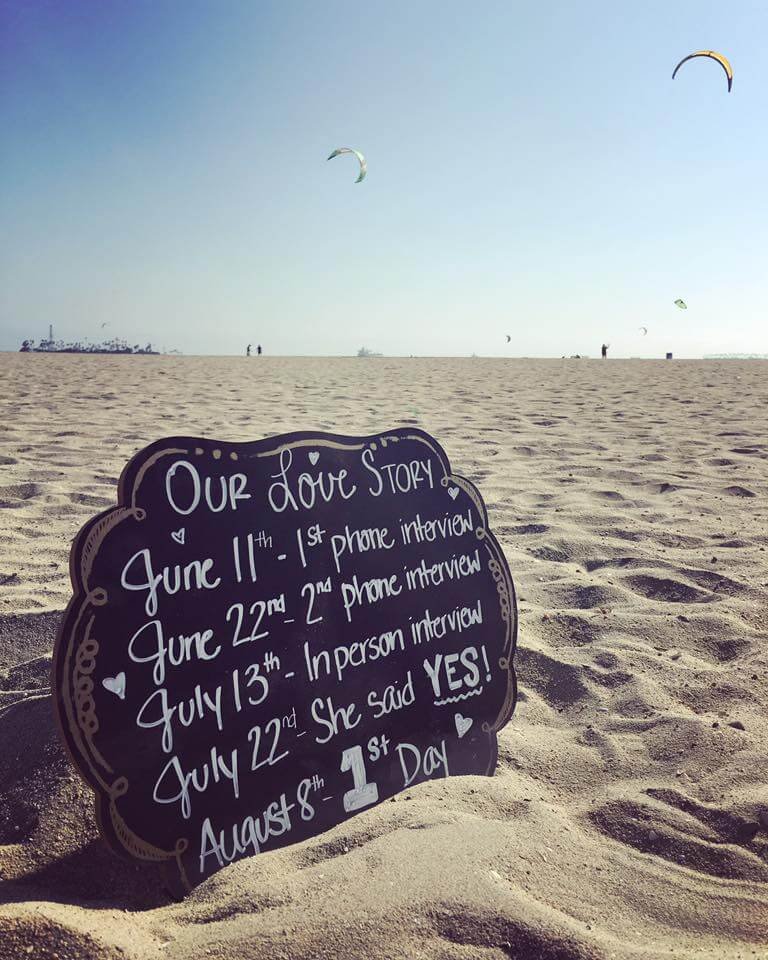 Just look at that smile on her face!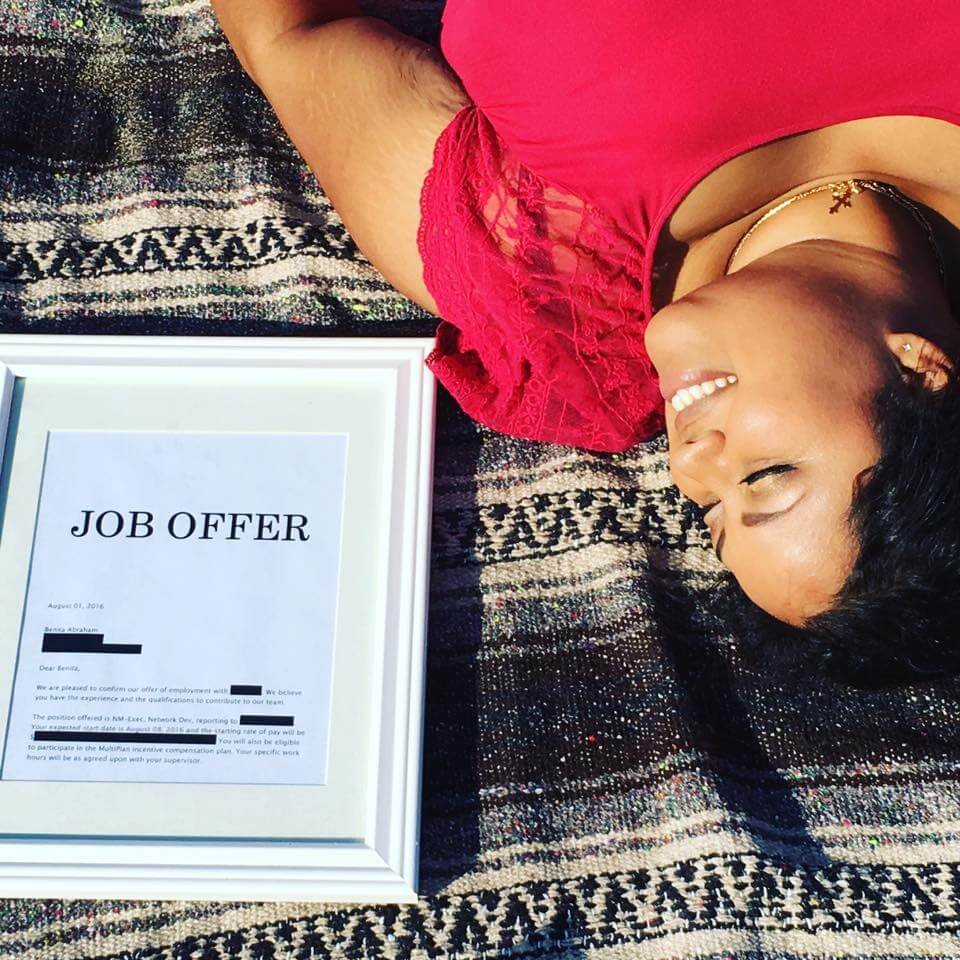 We're glad that she values love like this.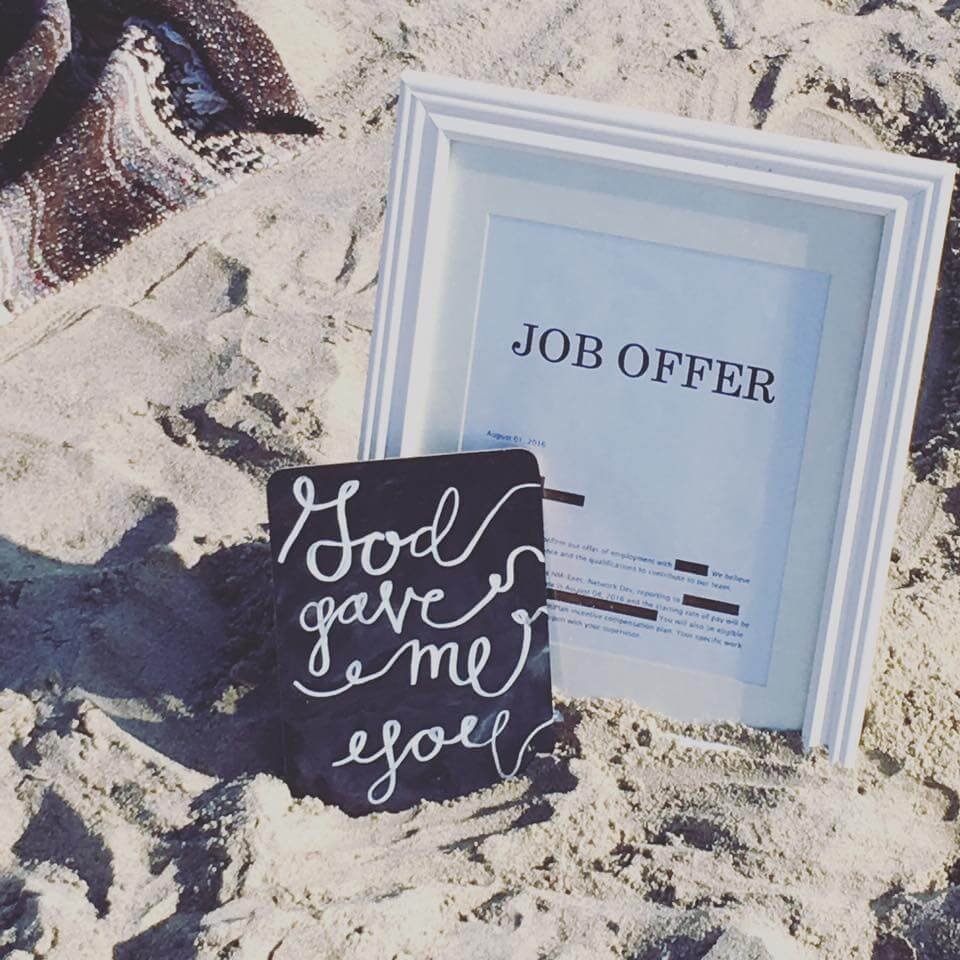 Ready to rule the world in those heels. 
Isn't she adorable?
She's officially off the market. Duh.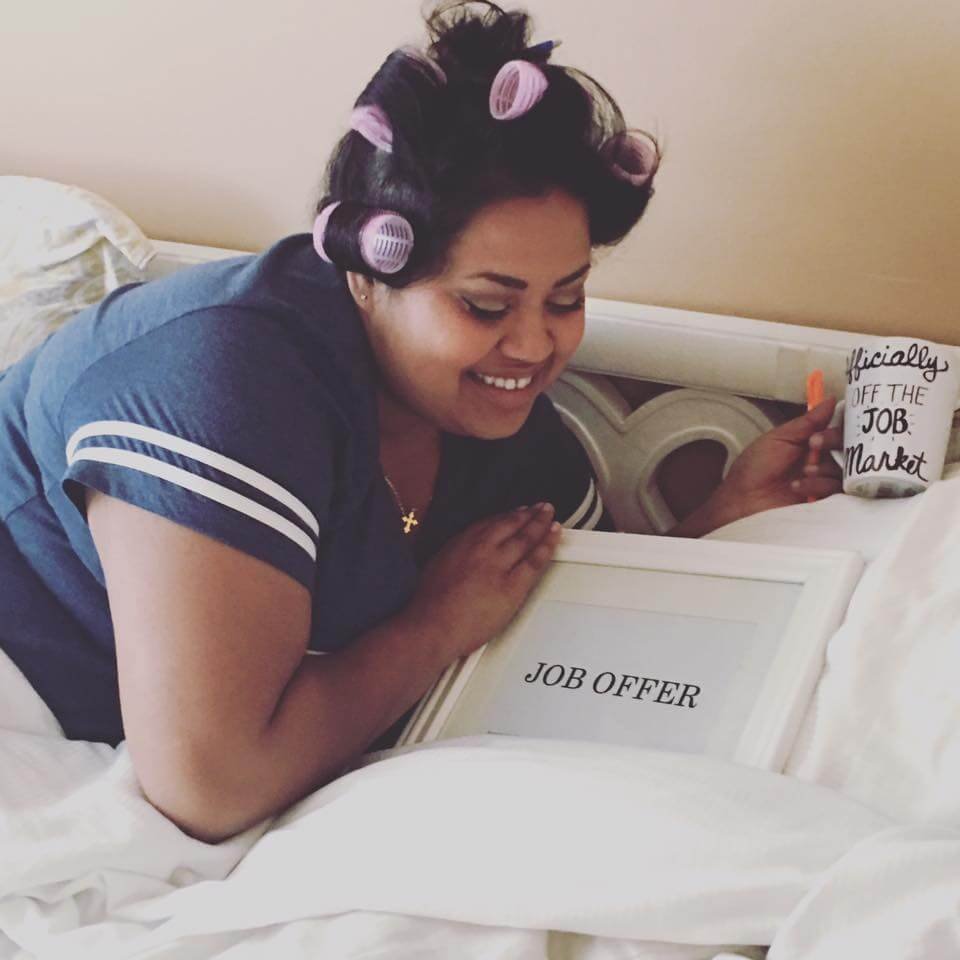 Good luck with the job, woman!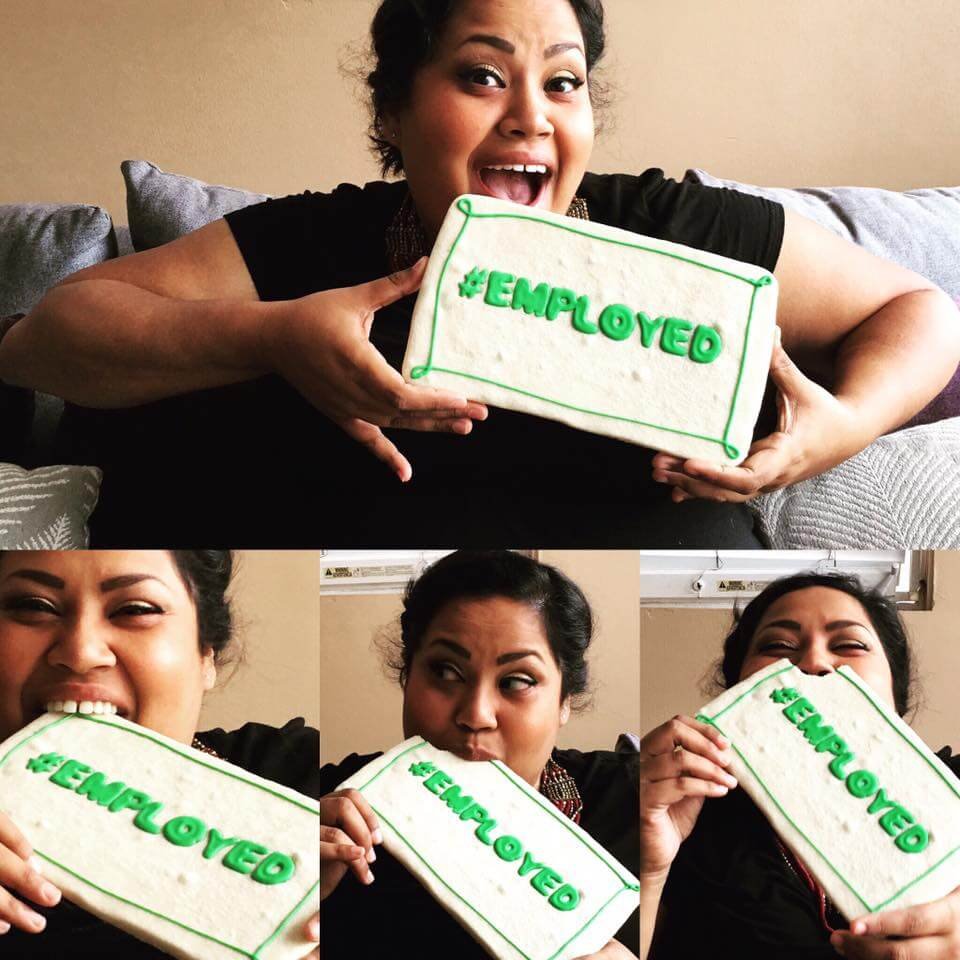 While the shoot is all fun it does make a powerful point. Let's stop looking at women as mere 'marriageable' objects? We are so much more than that.