Norma, aged 90, was recently diagnosed with uterine cancer. She had lost her husband, Leo, in the July of 2015. They had been married for 67 years. So if Norma was strong enough to make it through that, cancer had no chance of slowing her down.
When Norma was told she had cancer, she simply said, "I'm 90-years-old, I'm hitting the road." And boy, did she hit it!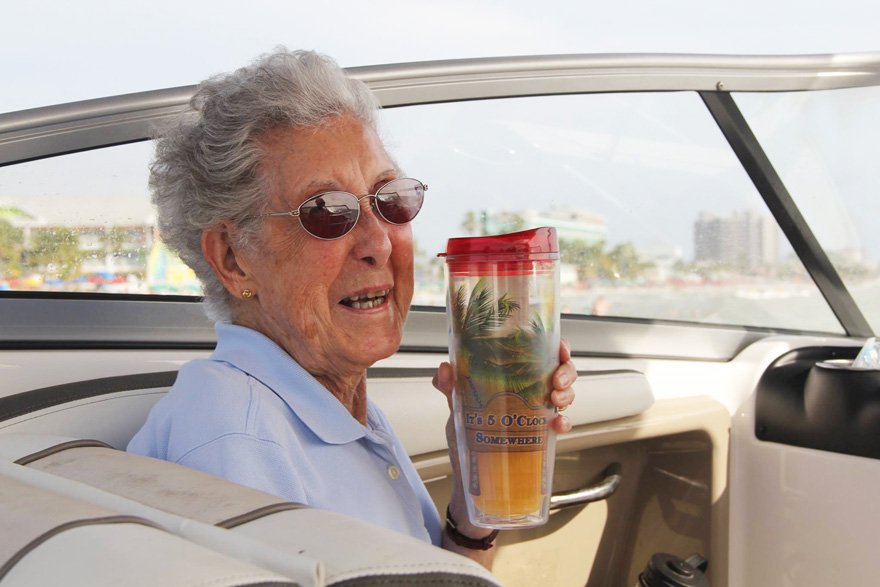 With her son Tim and his wife, Ramie, she set off on an epic journey across the United States of America.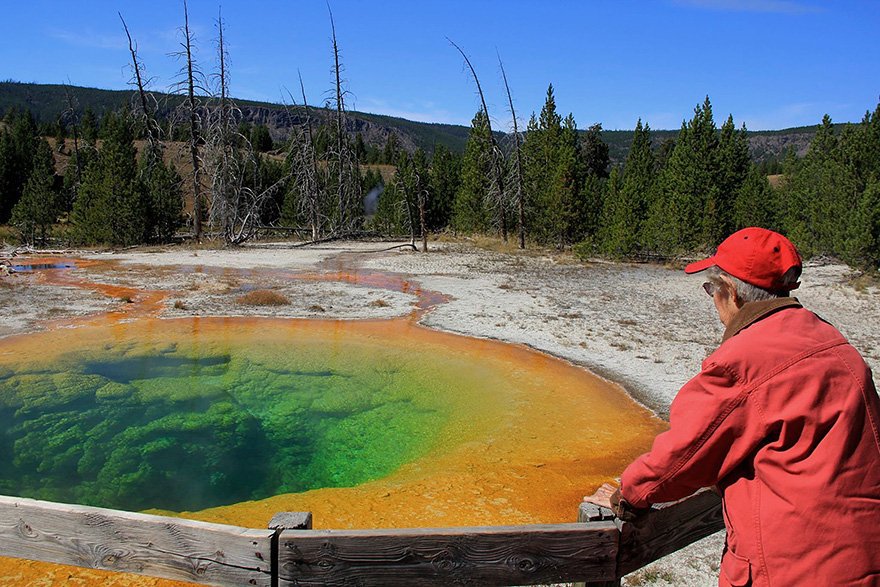 It is well known that chemotherapy at her age won't guarantee survival and the entire process takes a major toll on the body. So she decided to enjoy whatever time she had left and do the things that she has always wanted to do.
Like going to NASA!
Playing in the snow (because you're never too old for that).
Gaze at the toys that protect her land.
Shoot up some rose fragrances.
Take a boat ride in a lake.
Get a photo with what looks like the most dangerous plant ever!
Drive a speedboat!
Jump into a hot air balloon.
Like really! 
Chill on a beach.
Do more subtle things, like feeding a horse.
Befriending a bison.
 Or maybe just get clicked with a dog (like we normal folks do).
They have been on the road since August and are still going places.
And with nothing slowing Norma down but some much deserved ice cream.
Who knows what is next on her travel list.
Hats off to Norma for her courage to follow her dreams!
H/T: Bored Panda