Remember me? The guy who watched four episodes of Quantico and survived? Well, guess what? I'm eight episodes down. Why, you ask? Because I hate myself. No, but seriously, I think it's unfair to diss a show that you haven't watched yet, which is why I do what I do. Yep, it's a sad life. But I digress – over the past couple of months, while watching Quantico , I watched a few shows that have now renewed my faith in the small screen. So here's a list of shows that are actually worth your time.
Note: I've excluded some titles like Narcos , Mr. Robot , Fargo or Daredevil because they're already pretty popular among the audience. This is more of a personal list of shows that I've actually watched – shows that I think are worthy of a bigger audience.
1. The Man in the High Castle
(IMDB: 8.4; Rotten Tomatoes: 96%)
Adaptation of the Hugo Award winning 1962 novel by Philip K. Dick, depicting a alternate timeline where the Nazis and the Imperial Japanese Army have won the Second World War.
Somewhat like – Steven Spielberg's Taken .
Watch out for – A premise that's perhaps better than the show itself, a deeper understanding of Nazi and Imperial Japanese culture and an Adolf Hitler who actually wants peace. Go figure.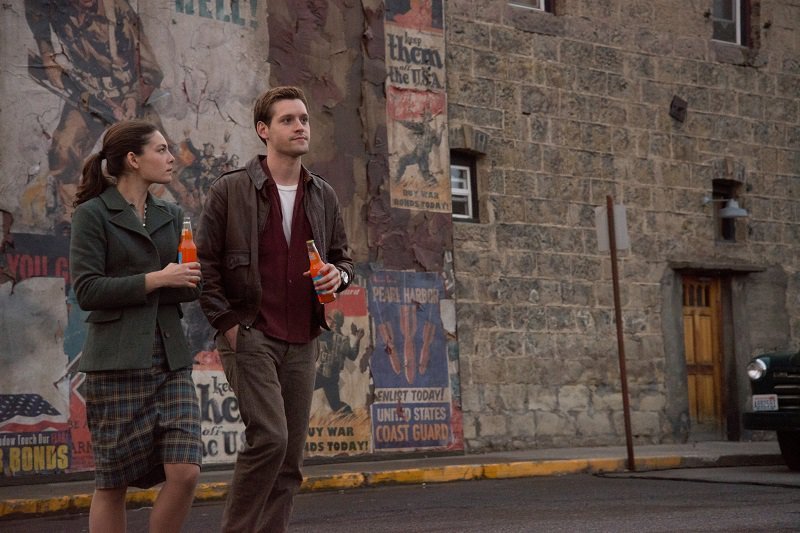 2. Jonathan Strange & Mr Norrell
(IMDB: 8.3; Rotten Tomatoes: 90%)
A 7-part historical fantasy mini-series adapted from Susanna Clarke's novel about magic returning to England through the exploits of two magicians. With the Napoleonic Wars serving as the backdrop, the plot seamlessly merges magic and reality. No wonder when the book was released, writer Neil Gaiman called it "unquestionably the finest English novel of the fantastic written in the last seventy years."
Somewhat like – The Prestige
Watch out for – the subtle British humour, great acting by the two leads and a tight adaptation of one of the best fantasy books of this generation.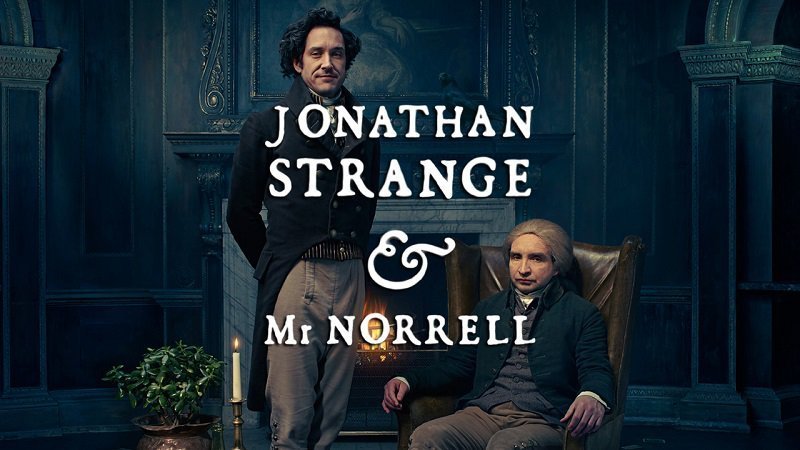 3. Jessica Jones
(IMDB: 8.8; Rotten Tomatoes: 92%)
Part of the Marvel Cinematic Universe, Jessica Jones is about a former superhero who decides to make a living as a private investigator. After the dark and gritty Daredevil , the Netflix-Marvel partnership seems to have found a tone that the viewers love. A noir with minimal CGI, Jessica Jones is more of a dark thriller than a moralistic superhero show.
Somewhat like – Daredevil
Watch out for – The brilliant David Tennant as Dr. Kilgrave.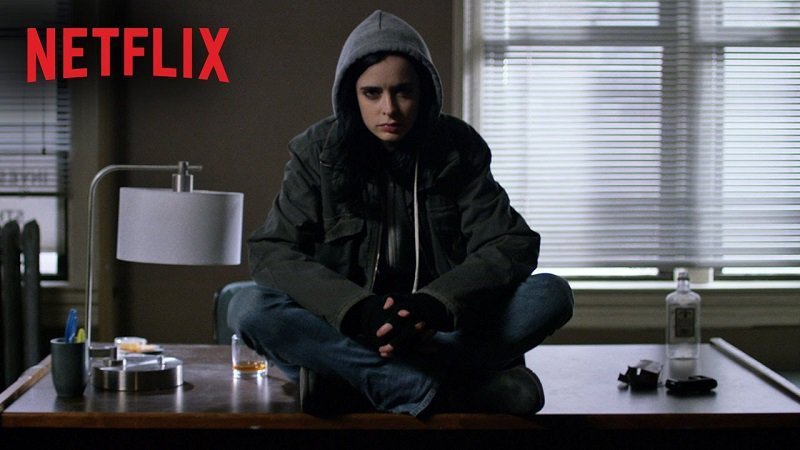 4. The Knick
(IMDB: 8.5; Rotten Tomatoes: 88%)
A look at the professional and personal lives of the staff at New York's Knickerbocker Hospital during the early part of the twentieth century. With stunning visuals, some knockout performances and plot material that satisfies your inner history/science buff – The Knick is currently airing its second season.
Somewhat like – If Boardwalk Empire and House M.D. were to have a kid…
Watch out for – Clive Owen's portrayal of Dr. John Thackeray, the down-tempo electronic background score that somehow works for a story set in 1901 and the inner workings of a young New York City dealing with immigration, corruption and race issues at the turn of the last century.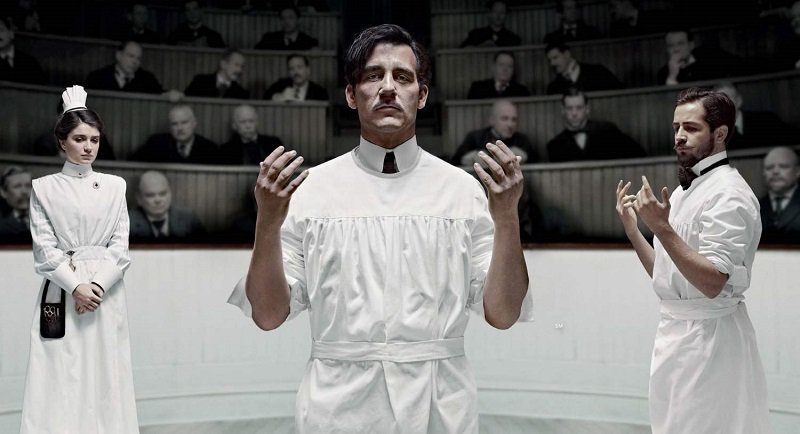 5. Master of None
(IMDB: 8.6; Rotten Tomatoes: 91%)
Depicts the personal and professional life of Dev, a 30-year-old actor in New York. Aziz Ansari's work on this show could be the voice of the 25-35-year-old generation. Relationships, parents, immigrant identity, childcare – this show tackles everything that you start thinking of once you hit the mid-twenties.
Somewhat like – Louie
Watch out for – An unexpectedly sensitive side of Ansari, different from what you see in his stand-up routine or his character on Parks and Recreation , and a heartwarming and cute cameo by his real-life parents.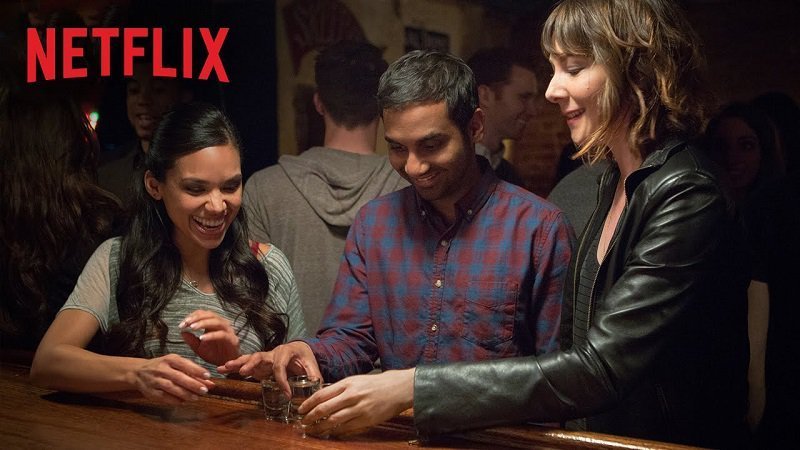 6. The Frankenstein Chronicles
(IMDB: 7.6; Rotten Tomatoes: NA)
Inspector John Marlott investigates a series of crimes in 19th century London, which may have been committed by a scientist intent on re-animating the dead. Yep, Sean Bean is back and yes, it's another period drama. Set in 1827's London, The Frankenstein Chronicles includes fictionalized versions of real people, like William Blake and Mary Shelley and possibly serves as a background as to how the novel came to be.
Somewhat like – The Sherlock Holmes films and Penny Dreadful
Watch out for – An eerily accurate depiction of 1820's London and Sean Bean's performance.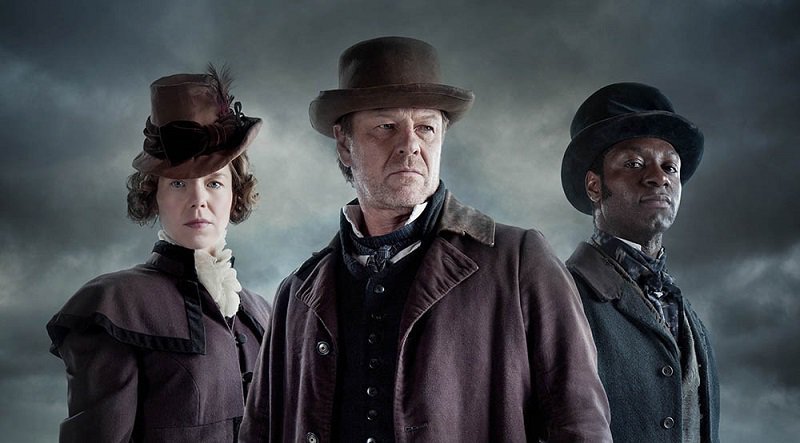 7. Humans
(IMDB: 8.1; Rotten Tomatoes: 88%)
Depicts a parallel present where almost every household has a 'Synth' – a highly developed robotic servant to fulfill your daily needs. A remake of Swedish sci-fi drama Real Humans , the show paints a scary picture of how human dependency on technology can sometimes be disastrous, especially for the machines.
Somewhat like – Black Mirror
Watch out for – Machines that give you the feels.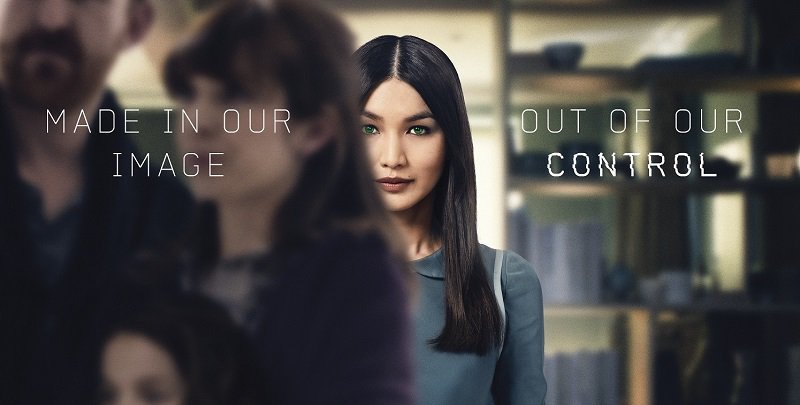 8. UnREAL
(IMDB: 7.8; Rotten Tomatoes: 98%)
A no holds barred behind-the-scenes look at the chaos surrounding the production of a dating show and the dark side of reality TV. Roswell fans, cheer up – Shiri Appleby is back as the lead of a show. I honestly had no expectations from this, but it's the one show that surprised me the most. It's fast paced, is full of melodrama but what I liked about it the most was the underlying theme – no matter how shitty you think your job is, you still gotta do it.
Somewhat like – Dead Set , but without the zombies.
Watch our for – Killer performances by Shiri Appleby, Constance Zimmer and Craig Bierko as the douchey boss.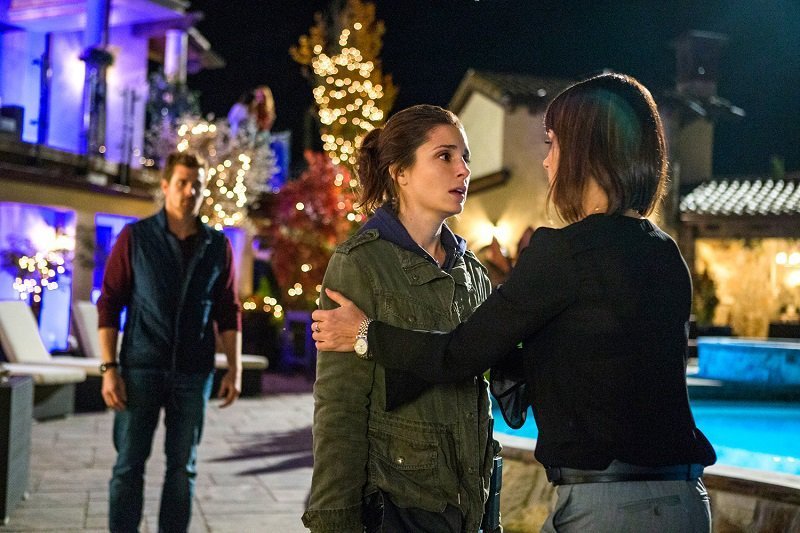 9. The Last Kingdom
(IMDB: 8.6; Rotten Tomatoes: 92%)
Story of a Saxon boy raised by the invading Danes in 9th century England, and his struggle to reclaim his lost territory from his scheming uncle. Based on Bernard Cornwell's The Saxon Stories book series, this is more than just "a show you would watch while waiting for the next season of Game of Thrones". The main plot line might be fictional, but the historical backdrop, with the inclusion of actual characters such as King Alfred of Wessex and Viking Warlord Ubba, and the constant tug of war between Christianity and Paganism, makes this a pretty good show.
Somewhat like – Vikings
Watch out for – Realistic portrayal of Saxon and Viking infantry, no over the top fight scenes (we're looking at you Spartacus ) and the brilliant David Dawson as King Alfred.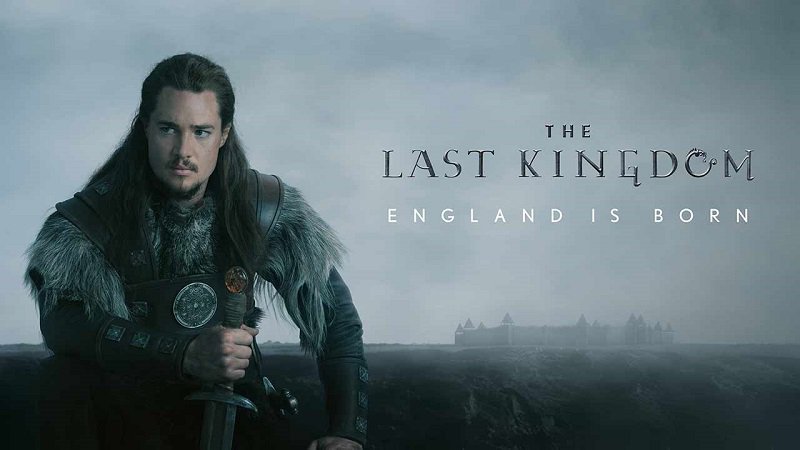 10. Wayward Pines
(IMDB: 7.8; Rotten Tomatoes: 86%)
A Secret Service agent ends up in Wayward Pines, Idaho, looking for his missing partner. Soon, he realizes he might never leave the town. Based on the Wayward Pines novels by Blake Crouch, the series has M. Night Shyamalan as executive producer.
Somewhat like – The Village
Watch out for – Toby Jones as the doctor and Melissa Leo as the nurse.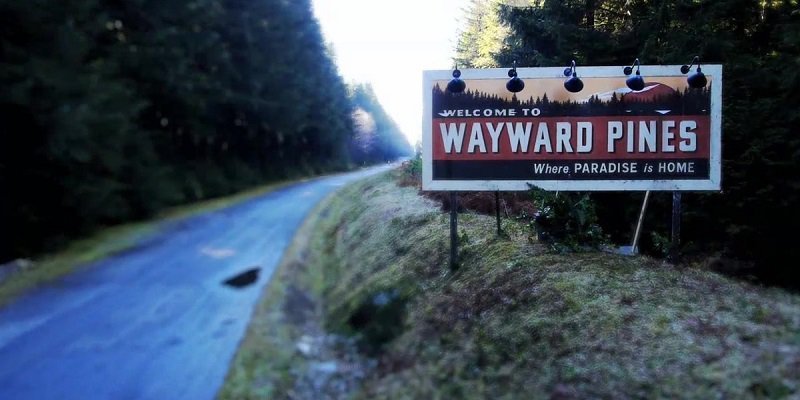 11. Bloodline
(IMDB: 8.3; Rotten Tomatoes: 80%)
A family realizes that no one can run away from their past, when the eldest son returns home. My personal favourite of all Netflix originals, Bloodline is like The Wire of family dramas. It rewards the viewer for being patient. Every new episode reveals something new about the main characters, and what a season finale!
Somewhat like – Brotherhood
Watch out for – Ben Mendelsohn as the disturbingly amazing Danny Rayburn. What a performance! This year, Peter Dinklage won the Best Supporting Actor in a TV Drama Emmy. I'm a huge fan of Dinklage but even I felt Mendelsohn was robbed.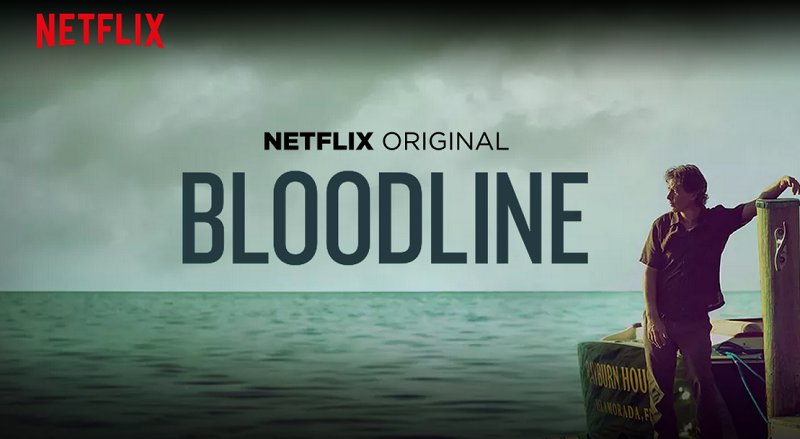 12. Catastrophe
(IMDB: 8.2; Rotten Tomatoes: 100%)
An American guy hooks up with a local Irish woman over a week during a business trip. She gets pregnant and that's just the first five minutes of the show. Catastrophe was created by Sharon Horgan and Rob Delaney, who didn't know of each other before connecting on Twitter. This hilarious sitcom, which is currently in its second season, proves that there's still place for romantic comedy on the small screen as long as the actors and the writing make it look authentic.
Somewhat like – Seinfeld , just because of the chemistry.
Watch out for – Adult humour and the superb chemistry between the two leads. Lead actors for mainstream rom-coms should learn something from these two.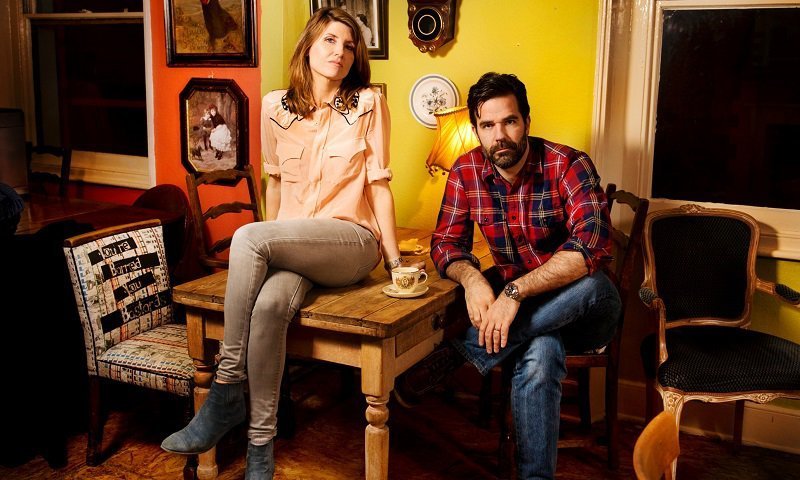 13. Halt and Catch Fire
(IMDB: 8.2; Rotten Tomatoes: 94%)
A period drama about the race to build a revolutionary new personal computer in the early 80s in Texas. Involves a maverick sales guy, a genius programmer and a hardware engineer couple. An intelligently written show whose soundtrack doubles up as the must-have 80's compilation album, Halt and Catch Fire is everything that these new Steve Jobs films are unsuccessfully trying to be.
Somewhat like – Pirates of Silicon Valley
Watch out for – A kick-ass soundtrack and a plot that blows the whole "women don't get technology" stereotype to pieces.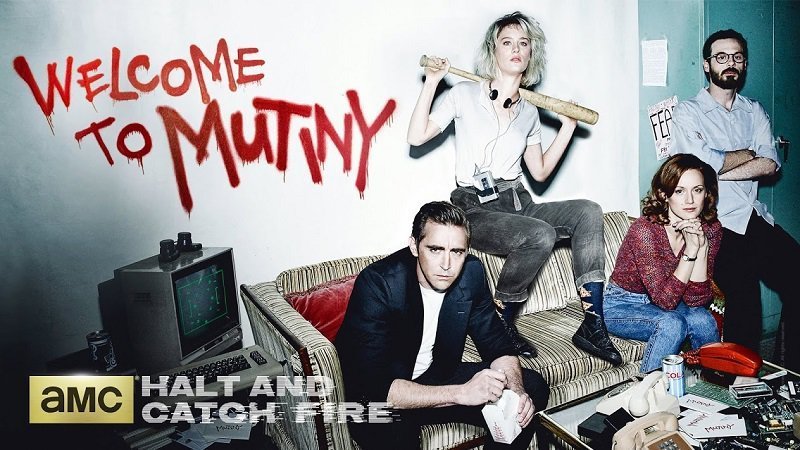 14. Deutschland 83
(IMDB: 8.4; Rotten Tomatoes: 100%)
Set in 1983, a 24-year-old East German border guard is forcibly recruited by his government to pose as an assistant to a prominent West German official in order to gather intelligence regarding US plans to defend the West from Soviet aggression.
Somewhat like – The Americans
Watch out for – The production design that makes you believe that we're actually living in the 80s, and the superb soundtrack.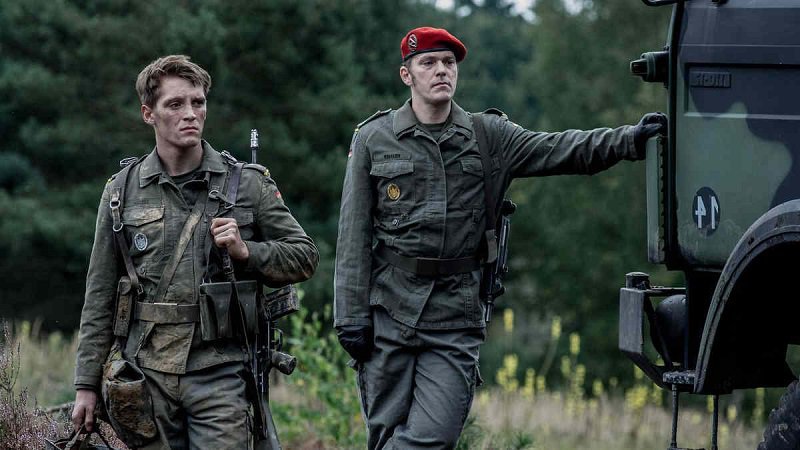 15. Show Me A Hero
(IMDB: 8.3; Rotten Tomatoes: 97%)
Creator David Simon ( The Wire ) brings to screen the life of Yonkers' mayor Nick Wasicsko and the late 80's/early 90's crisis of desegregating public housing. A hard look at how race and politics in America go hand in hand.
Somewhat like – The 3rd season of The Wire
Watch out for – Oscar Isaac, who proves that he is one of the best actors working in the industry right now. And the clever use of Springsteen songs to give the audience that New Jersey feel.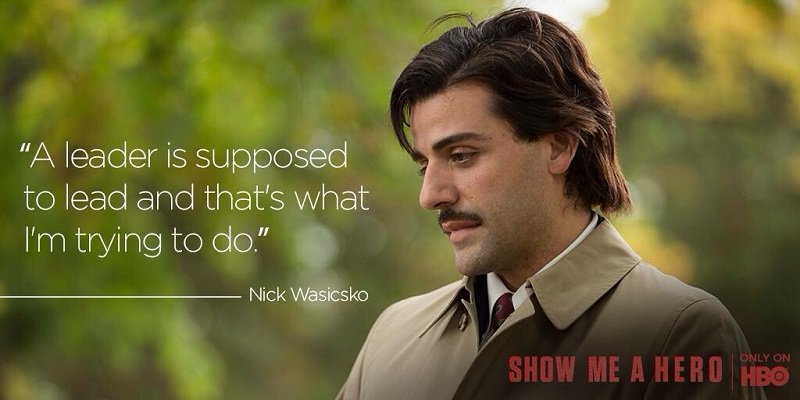 You're welcome.