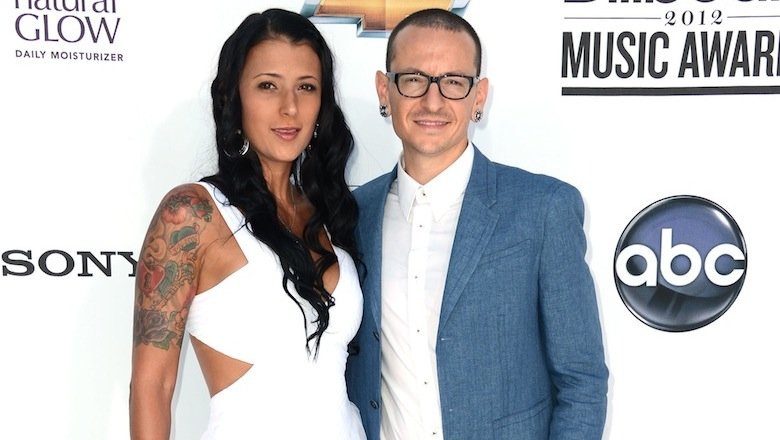 Even before we could wrap our heads around the shocking news of Linkin Park lead vocalist Chester Bennington's suicide yesterday, some creep hacked the late singer's wife's Twitter account and posted things which are making us sick to our stomach.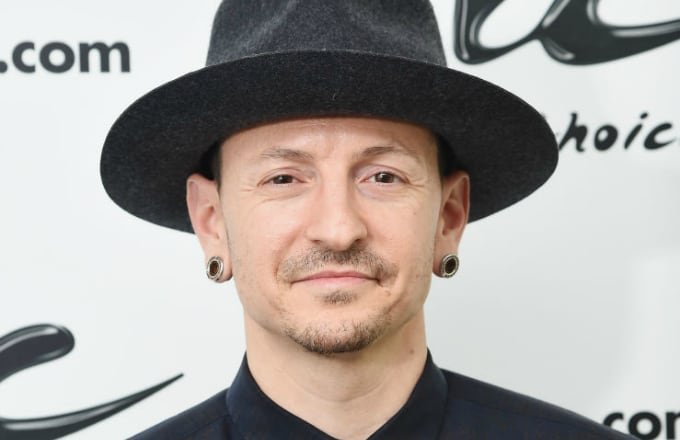 The tweets, which have now been deleted, claimed that his wife, Talinda Bellington, was sleeping with her husband's band mate Mike Shinoda, and that she encouraged Bennington to commit suicide. Reportedly, he hanged himself at his Palos Verdes residence.
But it didn't just stop there, and reached all new levels of disgusting.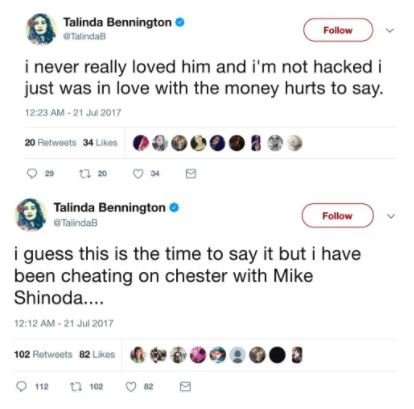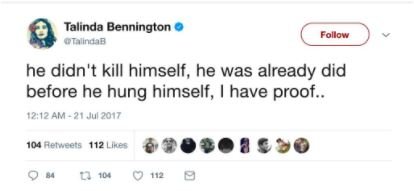 Seriously fucked up. 
I mean, imagine going through the pain of losing a loved one, and then this happening. 
Not the first time they have faced trouble from obsessive, cray-cray fans. 
This is not the first time her account has been hacked. In 2006, the couple's cell phone, email and PayPal accounts were hacked by cyber stalkers. 
Bennington, who married Talinda, a former Playboy model in 2005, is survived by 6 children and 2 wives.