On June 18th, 1947, on a Pan-Am flight from Calcutta to New York, an engine stopped working, which caused another engine to overheat, which caused a fire, which caused panic. While the pilot attempted to land the plane, the 25-year-old co-pilot unbuckled himself. He went into the main cabin to help with the passengers. He sat next to a young woman who was alone. He told her it was going to be okay.
– An excerpt from It's Going To Be Okay by The Oatmeal
The Oatmeal is the creation of artist and story-teller Matthew Inman, and if you haven't heard of him, you need to get on board that story right now. Over the years The Oatmeal continues to remind me where to place the apostrophe , why to keep running , he's taught me about the crazy creatures and whatever little science trivia i know i learned from him. And now this one telling us all that it's going to be okay.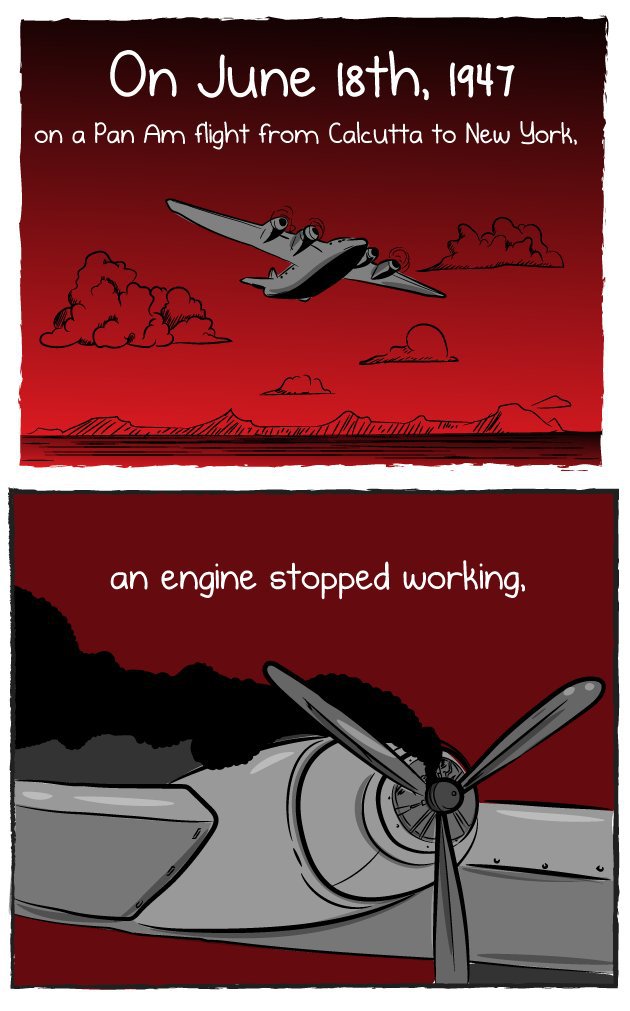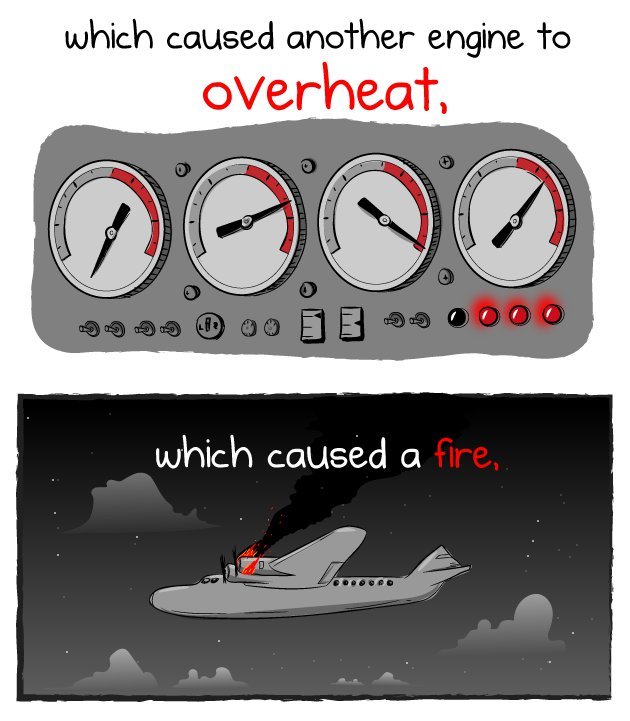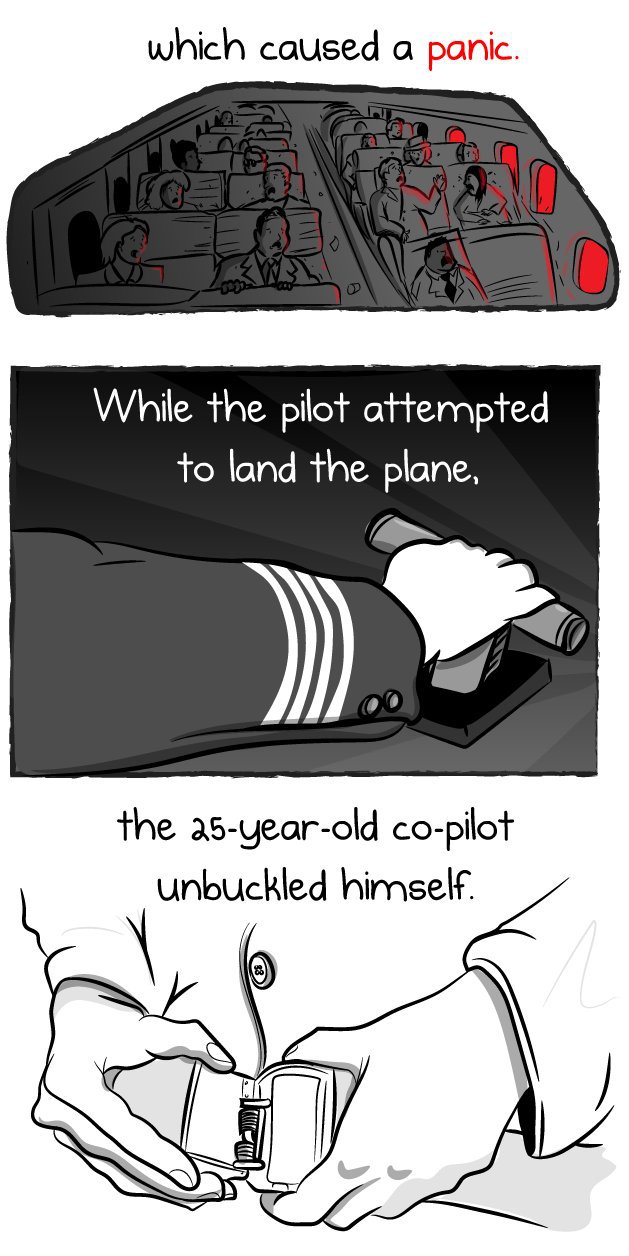 Thanks to everyone for the amazing, heartfelt responses to my latest comic. Other than going for runs in the woods nearby, I didn't leave my house for five days as I was drawing this — It kind of took over my life. I know this one is a bit heavy, so I promise I'll return to jokes about bears and butts very soon.