Australian cyclist, Loren Rowney, was sprinting to the finish line of a race in the Netherlands when she was sent flying head-first after a spectator grabbed the front wheel of her bike.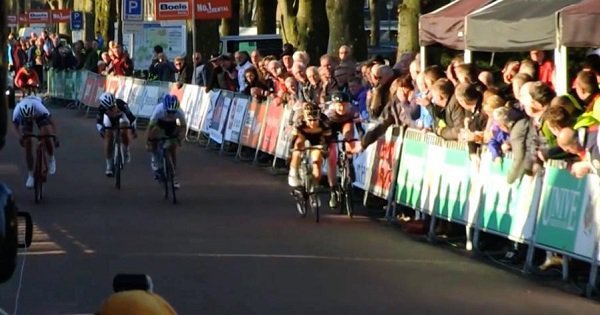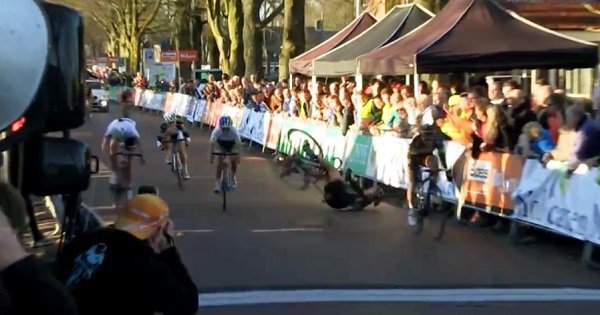 Check out the footage.
She managed to bravely crawl over the finish line in seventh place. But, after lying on the track for almost a minute, she was hauled off the track to avoid being hit by following riders.