The Leith stream runs through the Otago University in Dunedin, New Zealand. During heavy rainfall, it often floods to form rapids. And you know what these makeshift rapids do right? They attract kayaking enthusiasts, and Dunedin happens to have a few of them.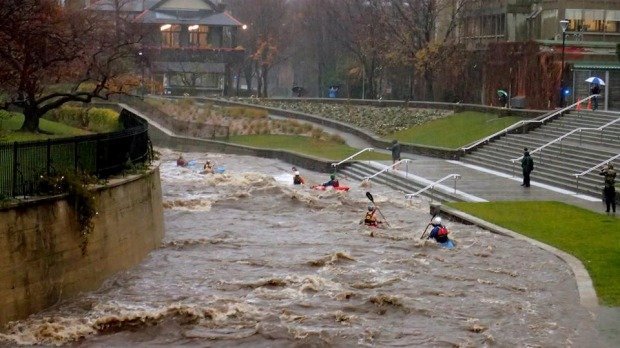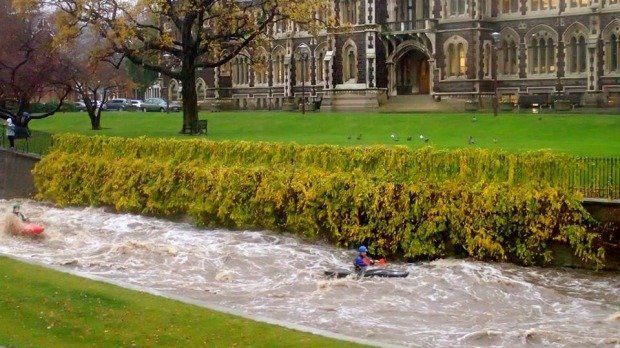 Joe Hughes, the 22-year-old canoe club president and nine other members of his club decided that today was a good day for kayaking. Mind you, they are all grade 4 kayakers, which means they know what they're doing.
Here's a video of them tearing through the Leith inside the university campus.
h/t Stuff