Reader's discretion required : These will make your heart yearn and your belly ache and your tongue twist.
Are you a chocolate lover? Or are you more? Are your bags, wardrobe, refrigerator always full of chocolates? Is it impossible for you to make a trip to the supermarket and come back without chocolates? Then you are a true chocolate fan with an unmatched fetish for chocolates!
Though there is no dearth of chocolates in the Indian market, there are times when we crave for more. Here are some we wish were sold in India:
1. Bovetti – Quirky Hammer shaped chocolates
Valter Bovetti started the first factory for Bovetti chocolates in 1994 and was instantly noticed for his trademark creations-candies shaped like nuts and tools. All the chocolates are made with cocoa butter and the crystallized rose petals dark chocolate bar is just so flavorful and fragrant-instant love! The Véritable chocolate spread is something that should be sold here too. Nutella is good but this hazelnut spread is so much happiness. Now who wouldn't like to get 'hammered' with these delicious and quirky creations?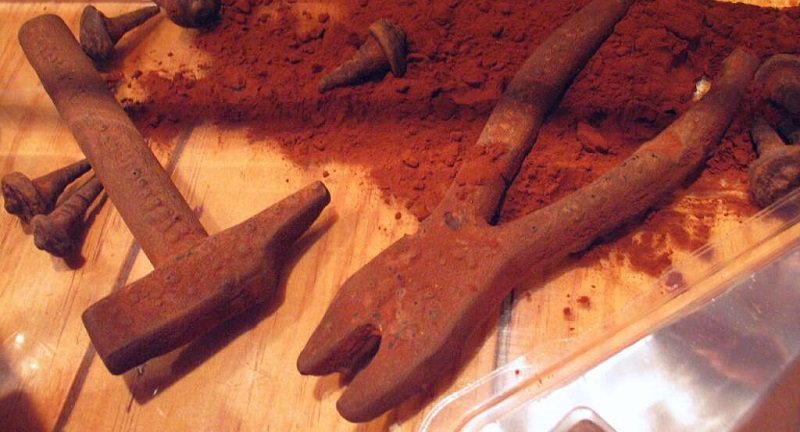 2. Boissier – Floral Choco Petals
Boissier with their insistence upon combining old world charm with contemporary tastes make some of the most creative chocolates. In my opinion, the flower petal chocolates are the most beautiful products. Delicate petals carved out of chocolate, flavored with rose, violet, verbena, lavender, jasmine, black nibs, tea caramel, mint milk and dark. Don't you wish you could find these 'at a store near you'.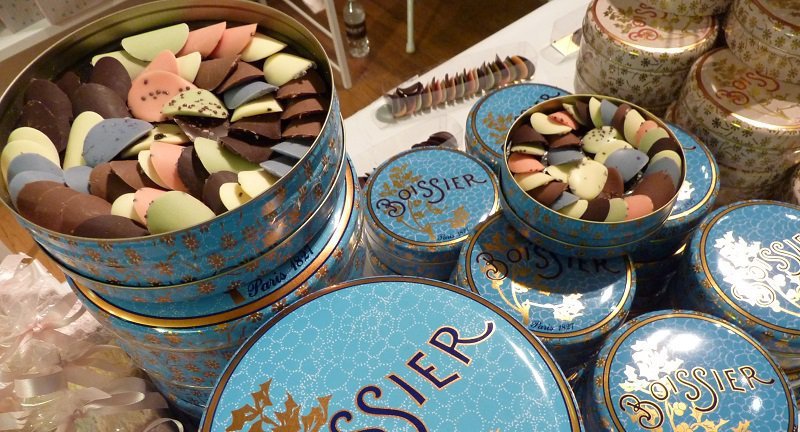 3. Kallari – Chocolates made with 'heirloom cacao'
A chocolate lover knows that four-fifths of the chocolate's taste is determined from the variety of cacao beans used. An ardent chocolate lover also knows that Kallari chocolates use the best beans-'heirloom cacao' resulting in a world-class chocolate with less than half the sugar, a shorter roasting time, and minimal refining compared to standard chocolate. They ferment the beans by placing them in wooden boxes to reduce the astringency. If nothing else, the 70% dark with vanilla should definitely be marketed in India for us.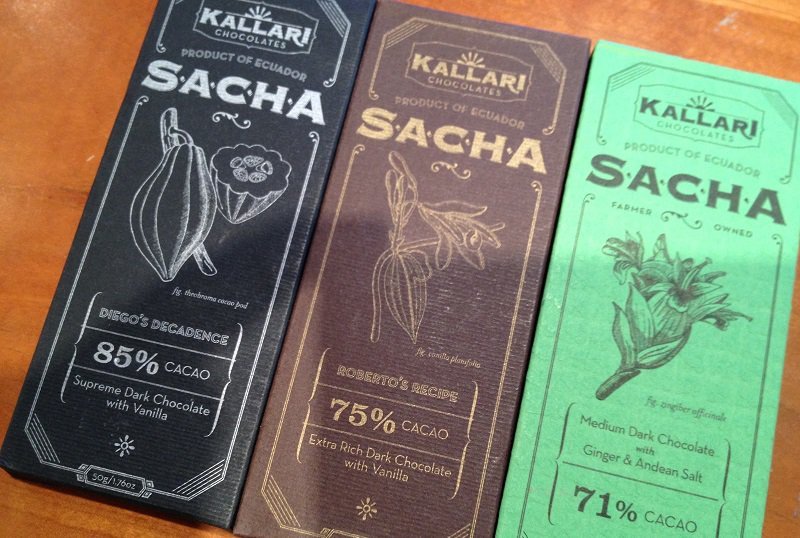 4. Pacari – Raw 70% Chocolate Bar with Maca
Pacari dark bar won the prestigious Gold award for the best dark bar at International Chocolate Awards 2013, London. Is there need for a better reason to make this delicious chocolate available here? And since we are at it we might get another winner – the 'Raw 70% Chocolate Bar with Maca' which won at the 2012 International chocolate awards.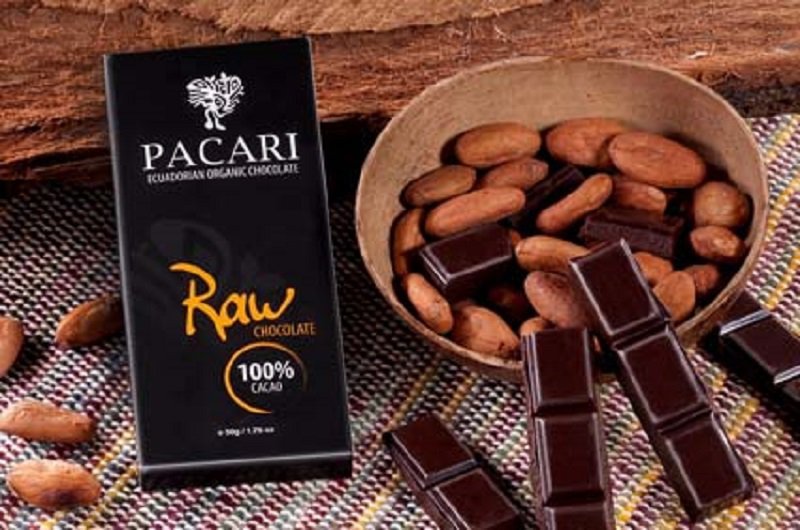 5. Valrhona – Guanaja 70%, Grand cru
6. Scharffen Berger – Nibby dark chocolate with roasted cacao nibs
Patience is what the makers employ in great quantities to make these delicious treats. Each bean variety is individually roasted and mélanged in small batches. There is a special insistence on roasting that ensures the retention of it's fruity flavor. Then it's blended with large-crystal cane sugar and whole bean Tahitian and Bourbon vanillas before being conched into liquid chocolate. This process takes takes about 40 hours. Nibby dark chocolate with roasted cacao nibs are the yummiest and it's impossible to eat just one bar! The chocolate bark with orange peel is amazing too.
7. Vosges – Mo's dark chocolate bacon bar
Katrina Markoff, the lady behind Vosges, travelled around the world before building this experiential world of chocolate. Her message through her creations is – 'Travel the World through Chocolate'. What is the best thing about these chocolates? Innovation! No one else thought of mixing bacon and chocolate but this made Mo's dark chocolate bacon bar. Not for everyone, but for those who want to experiment, it should be available here!
8. Amedei – Chuao bar
"A dream which takes the shape of chocolate". And I dream of this dream everyday. Amedei has been a proud winner of the "bean to bar" category of the Chocolate Academy of London's prestigious "Golden Bean" award for four consecutive years. The Chuao bar is what dreams are made of. Both the visionary French pâtissier Pierre Hermé and the visionary Spanish chef Ferran Adrià have said that Chuao might, in fact, be the world's greatest chocolate.
9. Michel Cuizel – Cacao forte bonbons
One of the best chocolate makers of France, the Cacao Forte bonbons are delicious and creative. The melt-in-your mouth ganache leaves behind a tingling fruity flavor that makes you feel so good! The 99% Infini dark bar is another amazing creation which comes with it's burst of flavors.
10. Villars – Swiss whips and Kirsch drops
Credited with the creation of 'Kirsch drops' and honored with several awards, this is one which I can never get enough of. The chocolate squares in the old-fashioned chocolate collection are smooth, and milky. Sometimes, milky is good too, no? But it's such a rich milky taste which combines the right amount of cacao, the right amount of milk and thr right amount of nuts. A must!
For now, enjoy the Lindt bars and Green & Black's.