Racism in sports is a serious issue and when someone talks about it in the media to confront it, we're always with them. But then again, racism is a dicey topic, one which needs thorough research, because any goof-up can potentially lead to huge embarrassments.
So, yesterday, when The Guardian published an article highlighting the sad state of affairs in football, it talked about three players who face racism on the field regularly – Liverpool's Mario Balotelli, Arsenal's Danny Welbeck and Liverpool's Daniel Sturridge. But they goofed up big time by using Mario Balotelli's photo a second time, while planting Sturridge's name above it.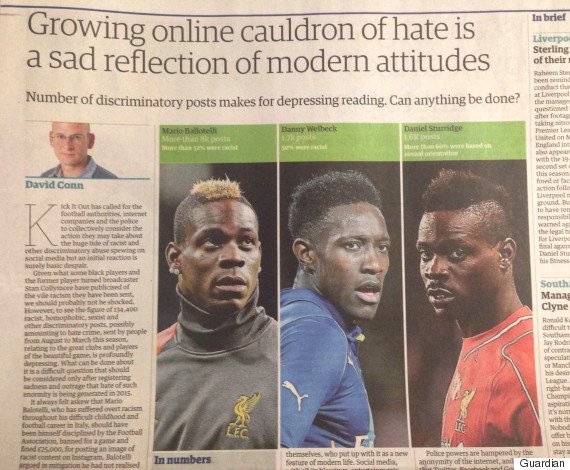 If you're writing an important piece talking about a serious issue, the research has to be top notch. Otherwise, the conversation gets redirected towards the faux pas and the actual point of the piece gets lost somewhere.