Friends no doubt is the most watched firangi show in India. We all have been in conversations where we gave a Friends reference and laughed about it. Eleven years ago, last episode of Friends was aired, so we have compiled these quotes to remind you what it was to be friends with these people.
1. Do you remember the first season where Monica said JUST the right thing?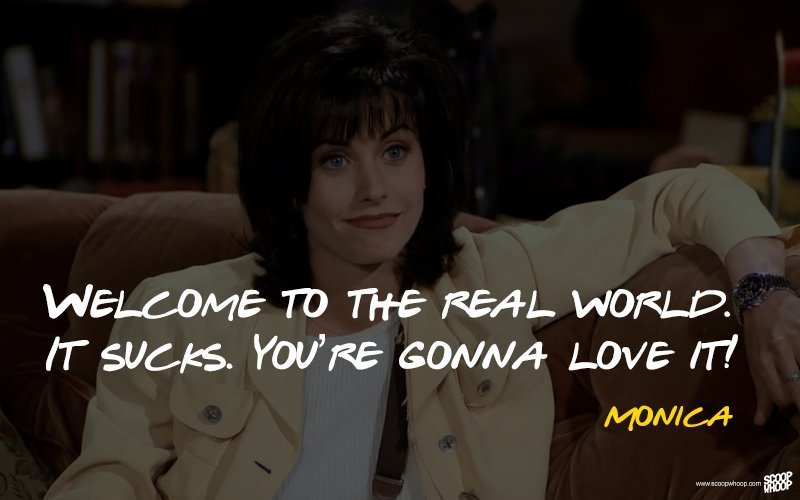 2. And then Joey said out loud what all of us feel.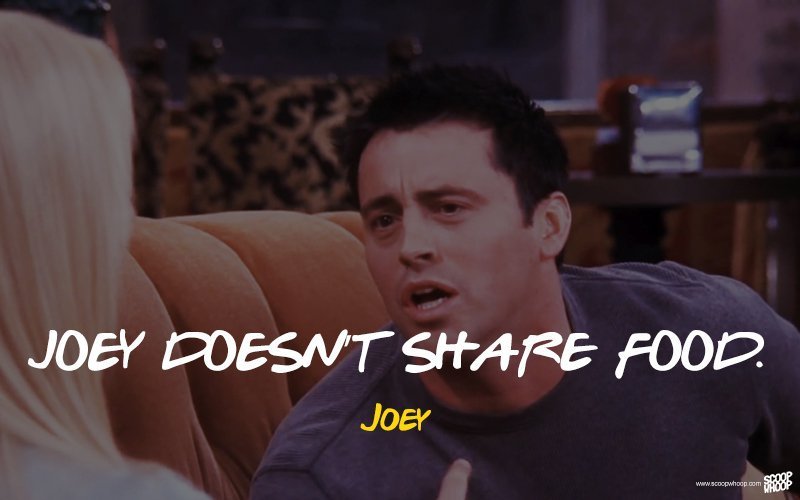 3. Remember the good old Chandler and his unbeatable sarcasm?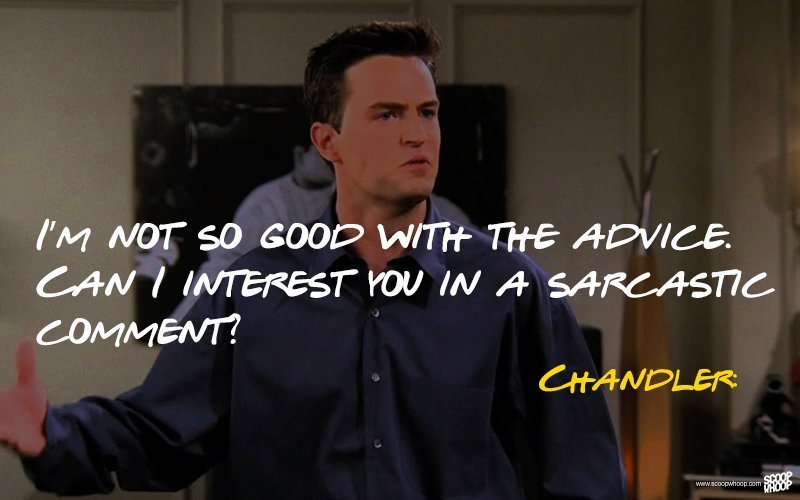 4. And are you ever as poor as her?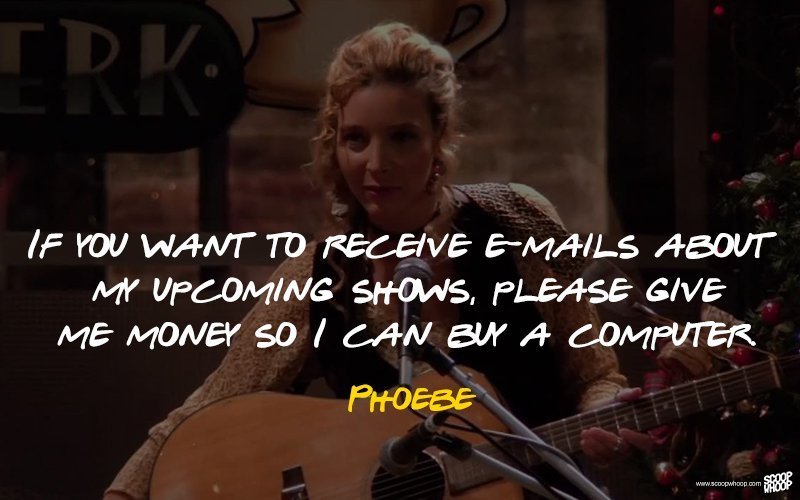 5. Remember Ross's expressions and accent?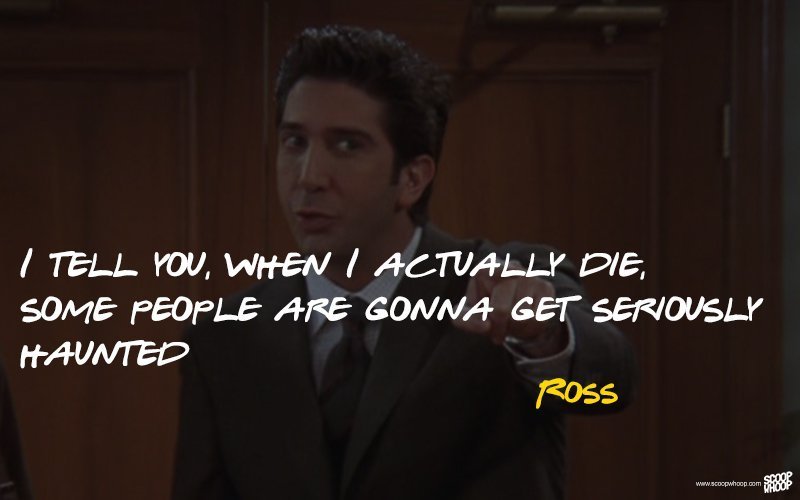 6. And Rachel's whiny attitude. We all have been here, right?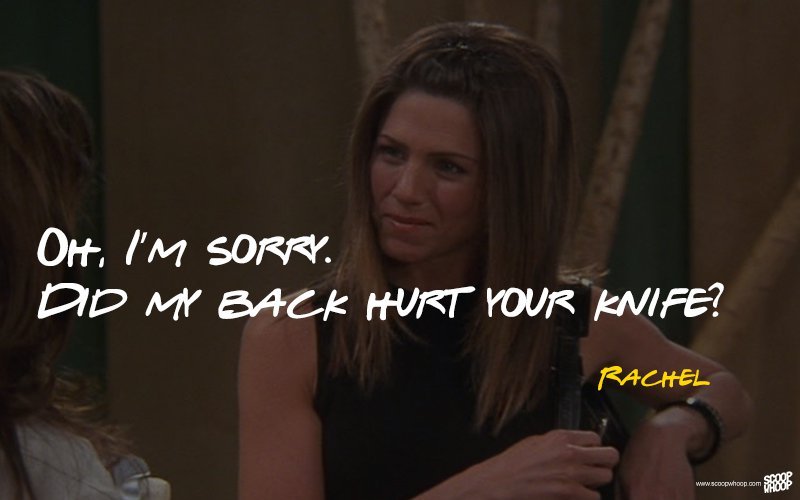 7. No kidding, we miss Joey, his "HOW YOU DOIN'?" and dating tips.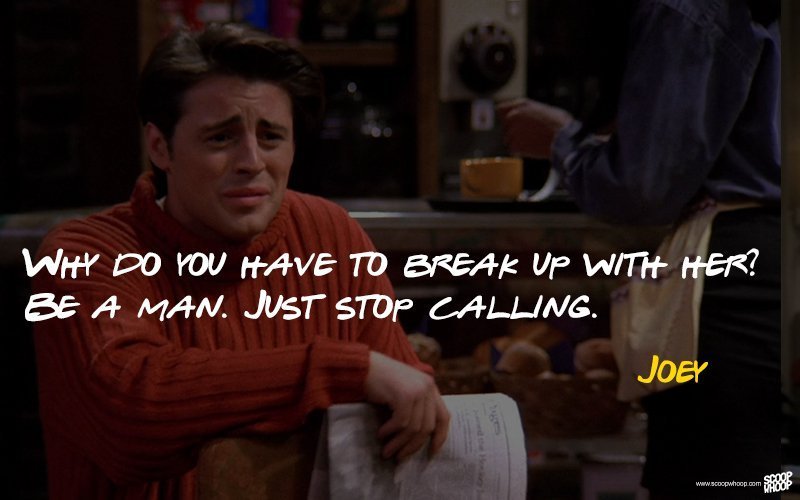 8. Here's Phoebe being herself. You can't pull this on your mom though.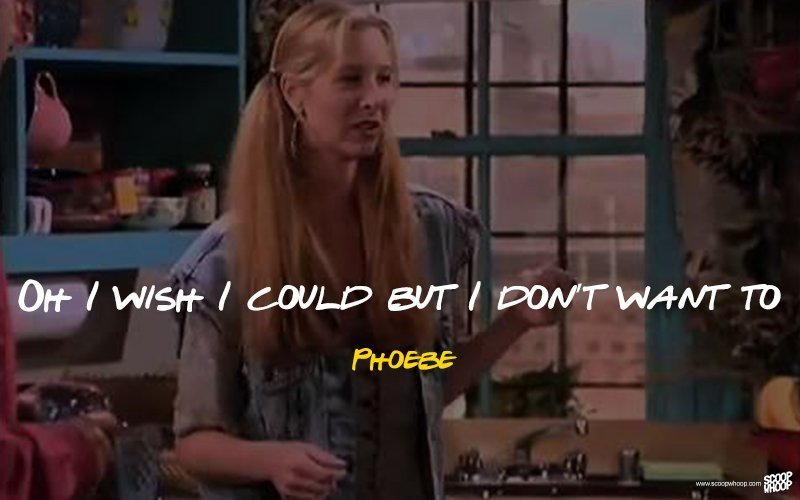 9. Sometimes, we just don't want any regrets.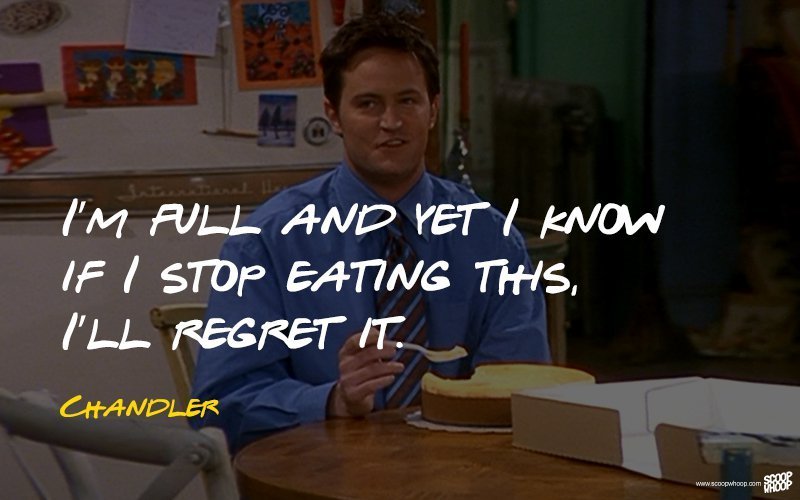 10. When someone ate his sandwich. Aww poor Ross!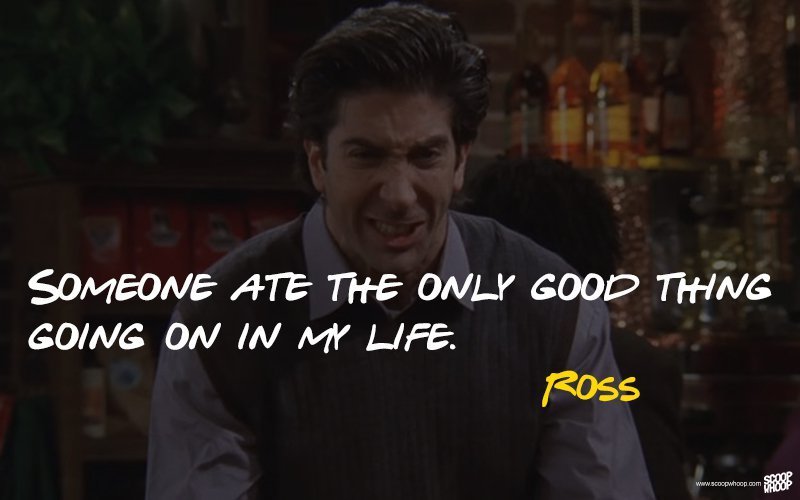 11. Bloody murder! Never do this to your friends.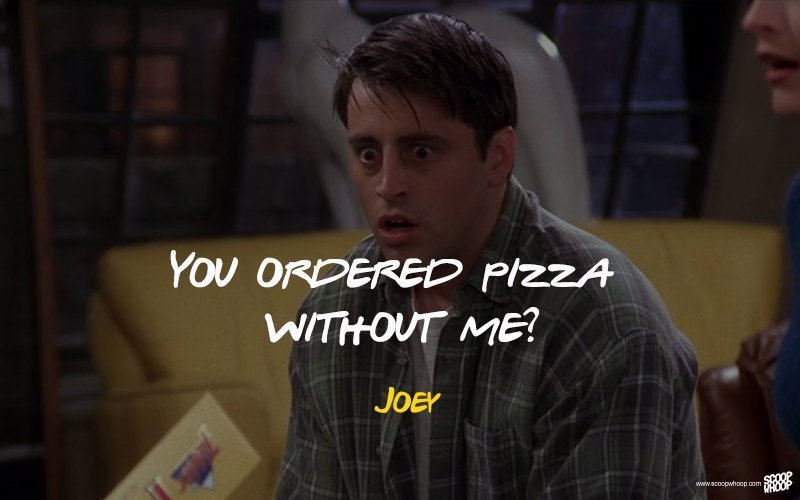 12. Rachel being unsure about herself. We all have been here. No?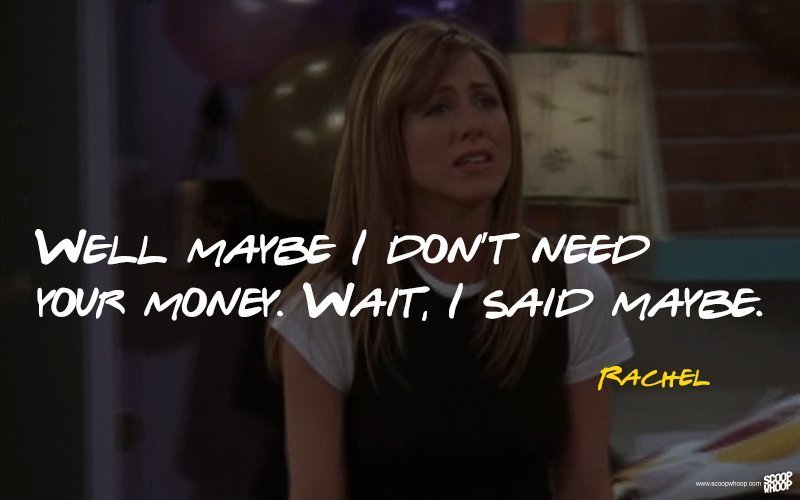 13. Masters of hard-luck!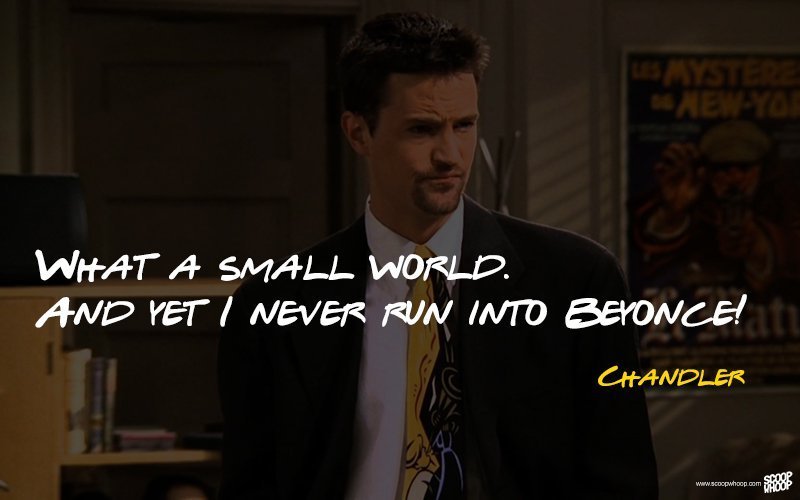 14. Grammar Nazi attack! Please remember this.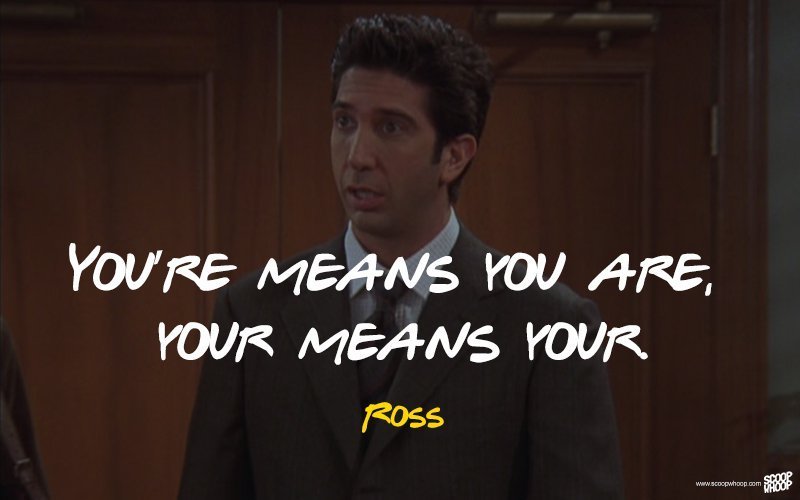 15. Because who knows if it will be fixed?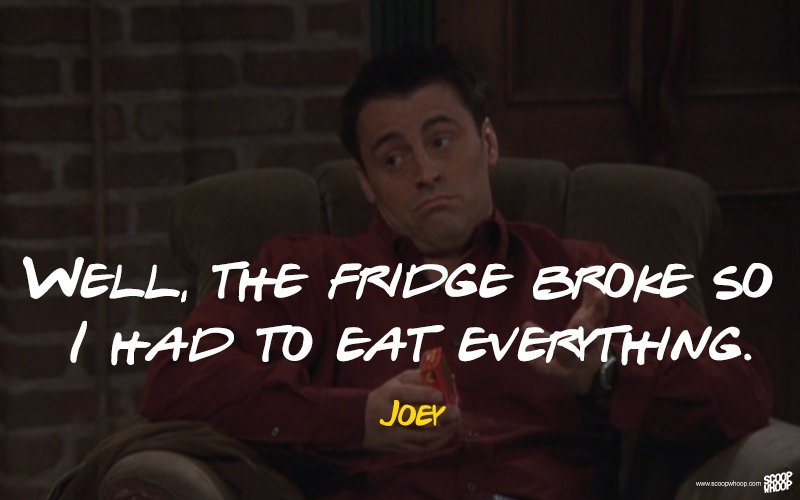 16. Remember this when you don't have a plan.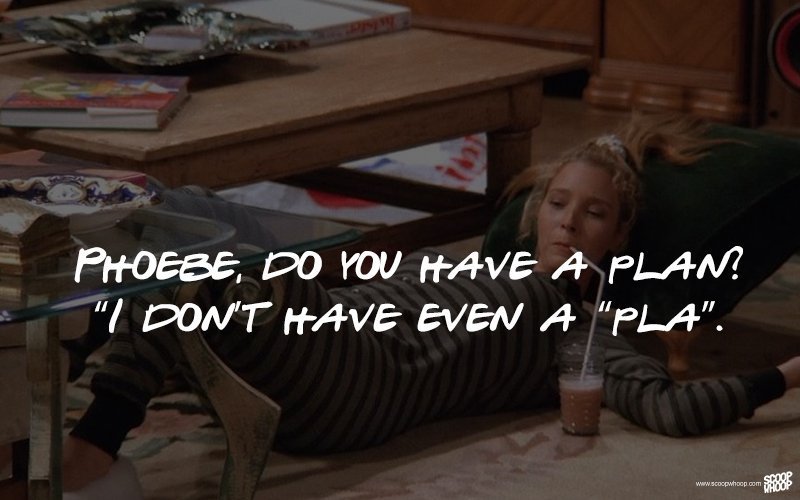 17. Because we all love food.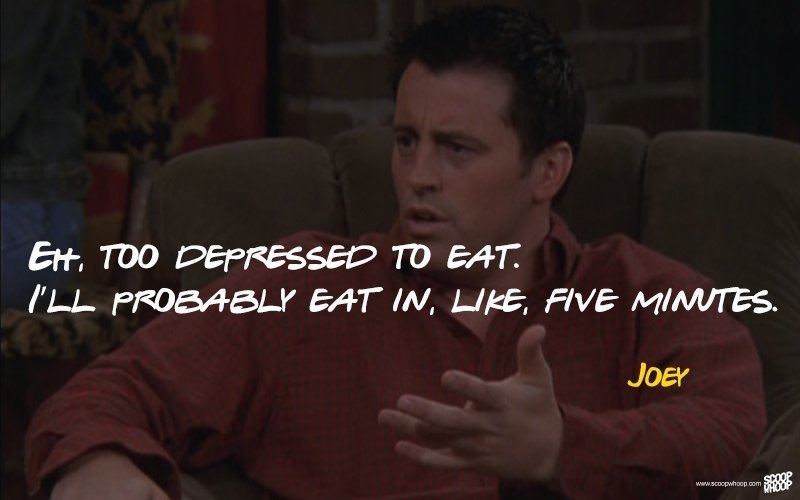 18. When being social is too hard.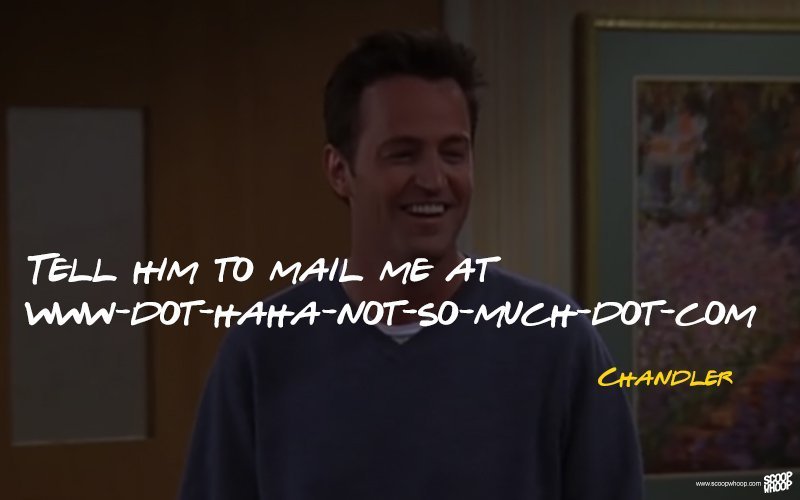 19. Nobody should move on Sundays.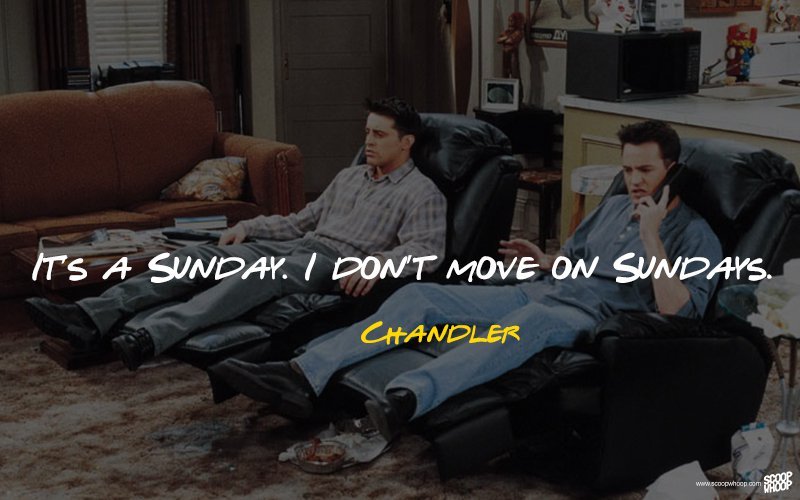 20. Every now and then, take a little break.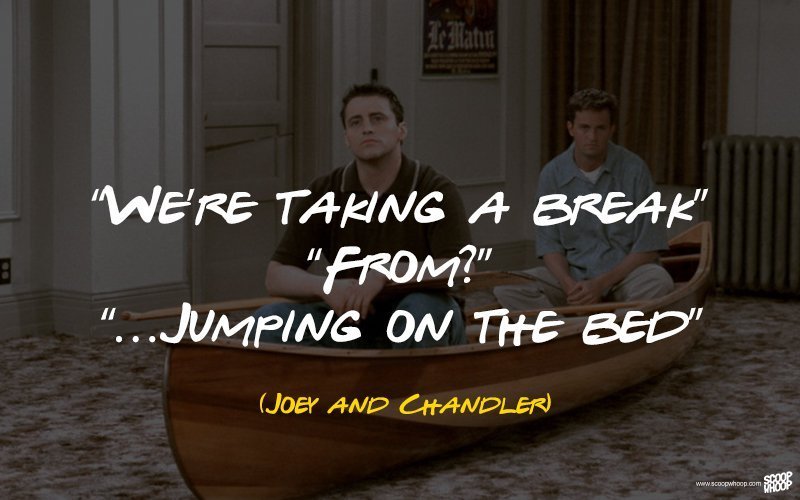 Refreshed some memories? Well, they promised to be there for you.