Jeff Bezos wasn't exactly born into money.
Forbes' latest billionaire list has declared him the richest person in the world. The founder, chairman, and Chief Executive Officer of Amazon.com, also known as "the everything store", Jeff Bezos sure has had one hell of a ride.
It has taken him more than 20 years to get to this heart-stopping moment.
The 54-year-old beat Microsoft magnate and all-time tech king, Bill Gates, by hundreds of millions, claiming the top spot. At this point, his net worth is $127 billion.
I repeat, $127 billion. That's ₹82,39,12,50,00,000.00.
Take a moment to let that sink in. Or to do the math.
Okay then, back to the star of the hour. Decades ago, Jeff Bezos found out that World Wide Web was growing by 2,300 percent a month and decided to open his own company. He quit a really high-paying Wall Street job, at the peak of profits, to do so.
As he said, "I knew that I might sincerely regret not having participated in this thing called the Internet that I thought was going to be a revolutionising event. When I thought about it that way… it was incredibly easy to make the decision."
A young Princeton graduate back then, he made a list of 20 things he could sell. Books seemed to make the most sense. That's when he set up a virtual collection, operated out of his garage. And started selling.
The best part is that at the beginning, a bell would ring every time Amazon made a sale. Everyone would go rushing to see if they knew the person. In just a few weeks, the bell was ringing so often, they had to remove it.
Today, Jeff's skyrocketing success is ringing louder than ever.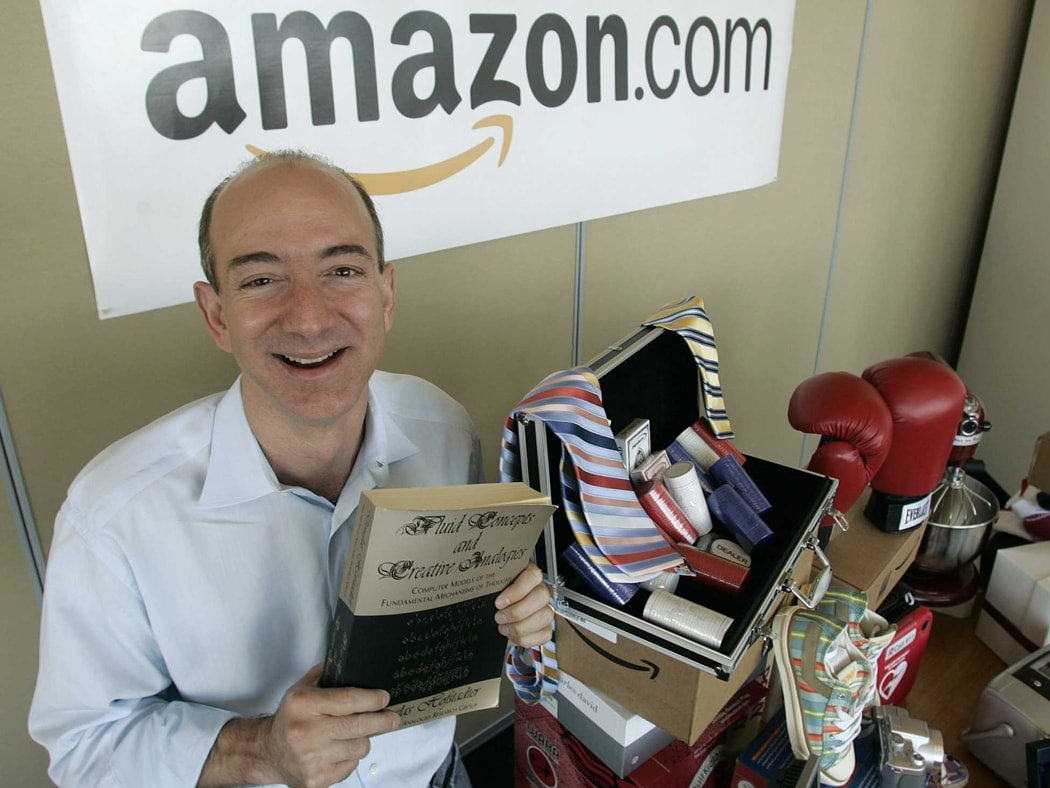 He's the genius guy who made online shopping a thing. Over the years, the e-commerce pioneer kept adding new items and categories to his growing business empire. As of now, you can find literally anything on Amazon.
But then again, Bezos was always smart, and in love with technology and science.
As a toddler, he dismantled his crib with a screwdriver to make a bed out of it. True story. He also built an electric alarm to keep younger siblings out of his room. Jeff was great with computers as a kid. Then he went to an Ivy League college on his own merit.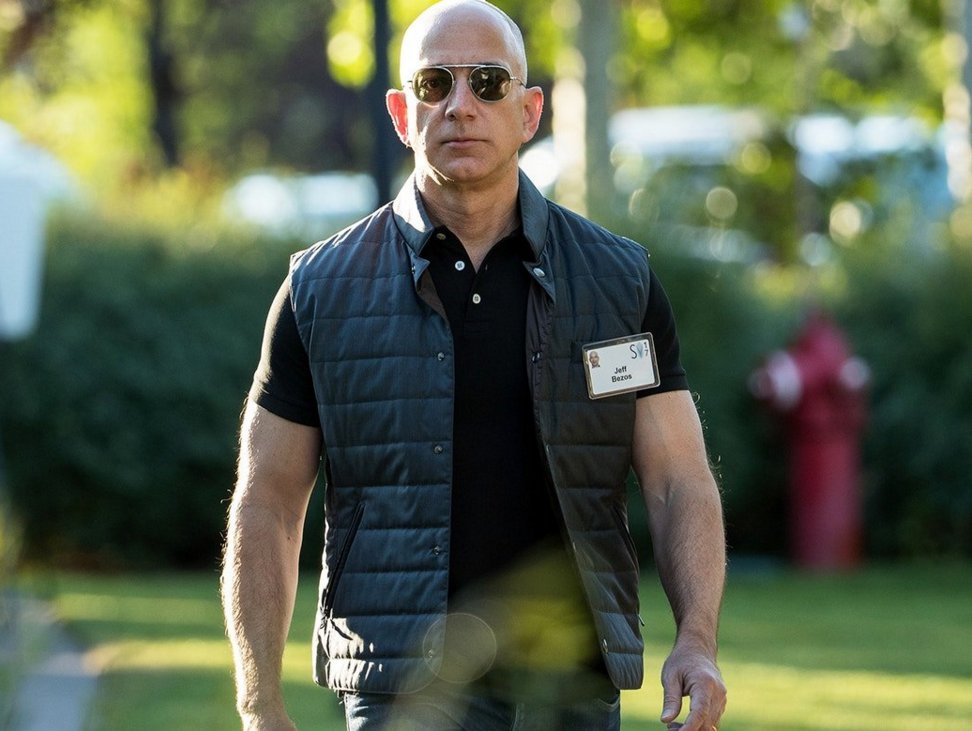 The man took possibilities and turned them into opportunities.
Interestingly, Jobs made the iPod first and took over the music sector. Not wanting to be left behind, Bezos invented the Kindle so that no one else could touch the future of digital reading. He's quite the tough competitor.
He was one of the first few to invest in Google. He also purchased The Washington Post. He opened an aerospace manufacturer and spaceflight services company called Blue Origin that makes reusable rockets and can totally take ordinary human passengers to space someday soon. Move over, Elon Musk!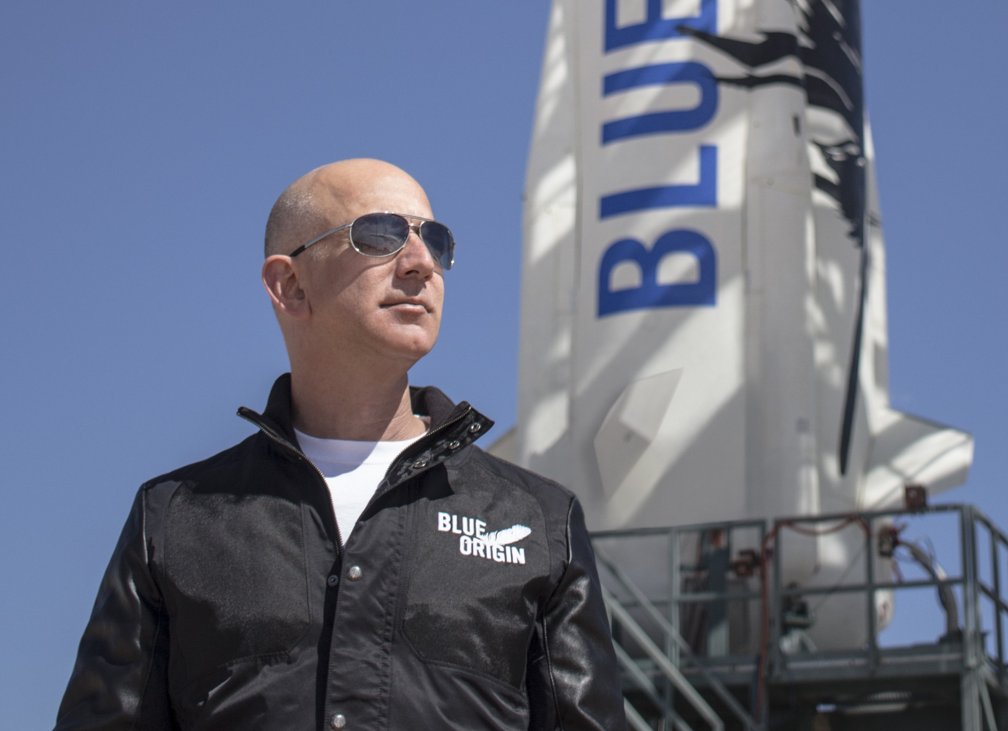 Amazon could very well be the first ever trillion-dollar company. Jeff Bezos owns 17% shares. Just a few hours ago, a 1% surge alone made him the wealthiest, till the stock market fluctuated. Imagine the full scope of the enterprise this man made single-handedly. It's everywhere.
Jeff Bezos's work ethics and business principals sure worked wonders. His priority is to always make the order as available and accessible as possible. Also, his motto is a winning one,
"There are two kinds of companies, those that work to try to charge more and those that work to charge less. We will be the second."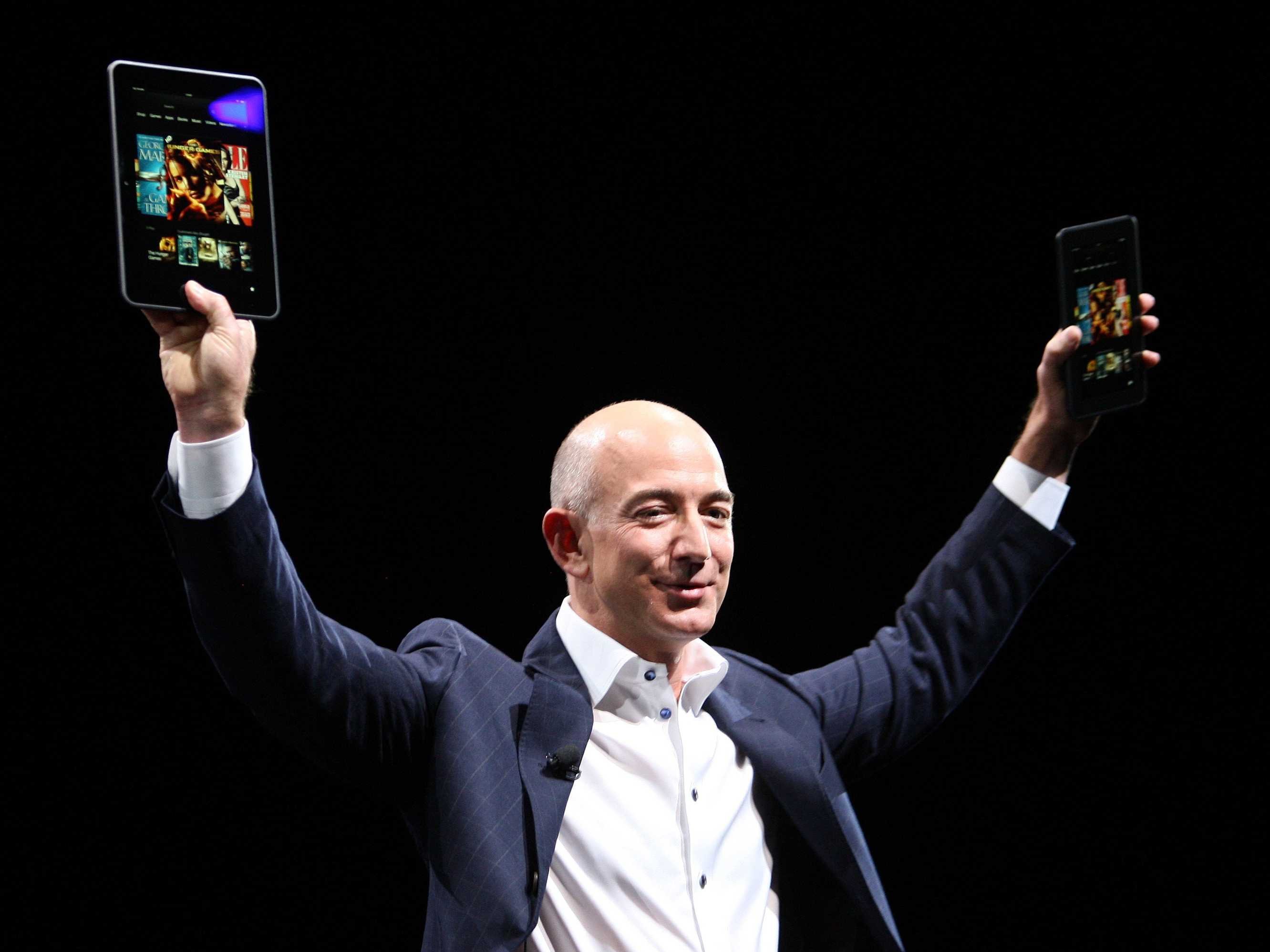 Also, he's the first ever person to be worth $100 billion. So, what on Earth does Jeff Bezos do with so much money?
Well, he invests in our future non-stop. He donates to all kinds of charities. He makes the world citizen's life easy. And he's going to take us to see more of the universe. Just so you know, he's actually trying to make space travel possible this very year!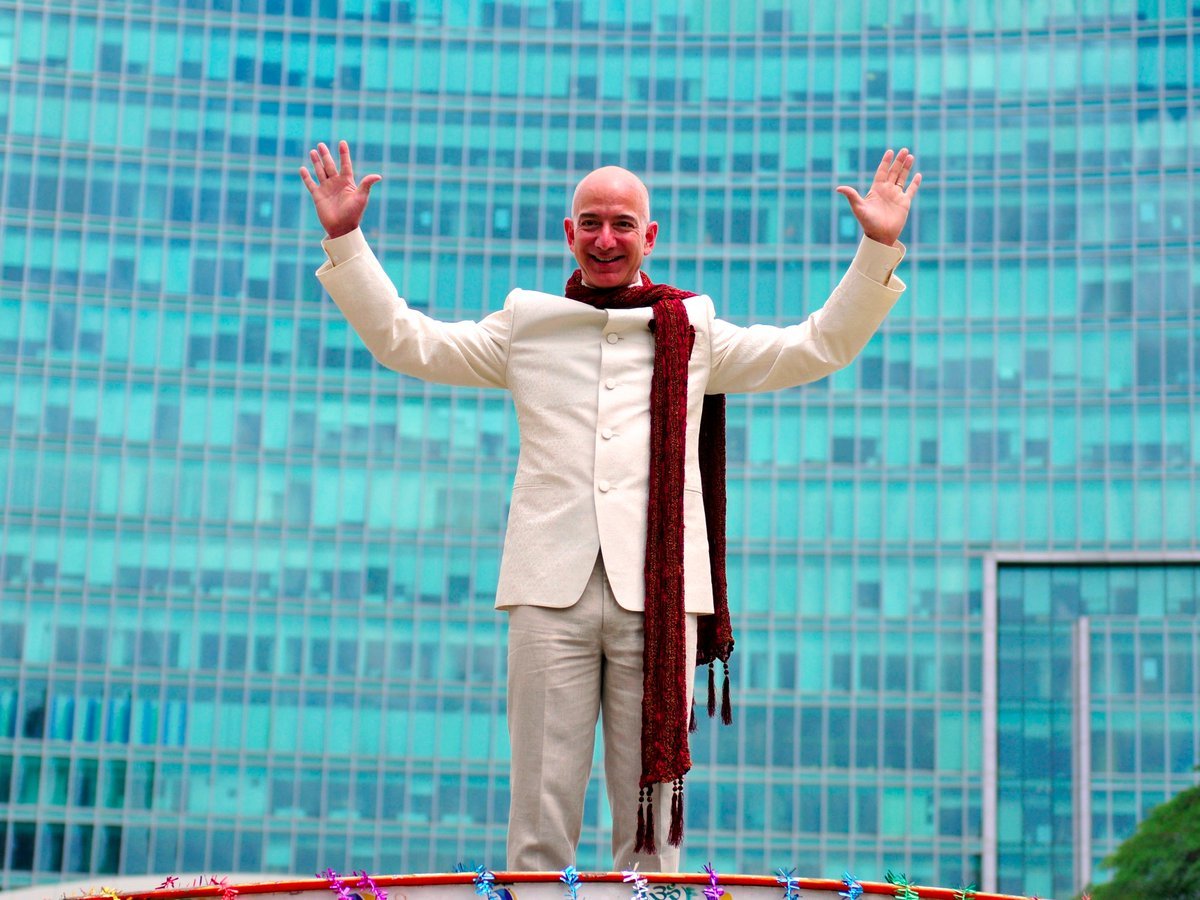 Only an extra-ambitious, ultra-intelligent man of his vision can be where he is right now. He changed the way the world shops. And he won't be stopping anytime soon.
Fact: Did you know that Amazon was first called Relentless.com? It'll still take you there. Try it!