Rugby Legend Jonah Lomu, who was the youngest ever All Black when he debuted at 19 years 45 days back in 1994, passed away unexpectedly on November 18th, at age 40.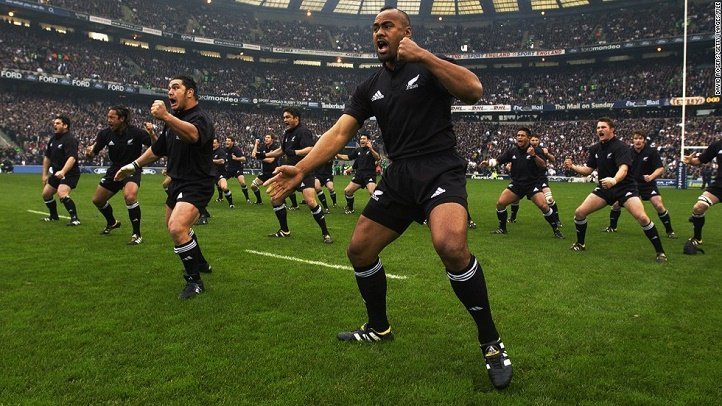 Lomu doing the Haka with his teammates in 2002.
To celebrate his life and his contribution to the sport of Rugby, his ex-teammates performed an emotional but fierce Haka, as his body was brought for one last time to the Eden Park stadium.
This is how you send a warrior off.