When Lady Gaga walked in to New York City's Ali Forney LGBTQ Center for homeless youths, her arms full of gifts, her fans among the people there were ecstatic to say the least.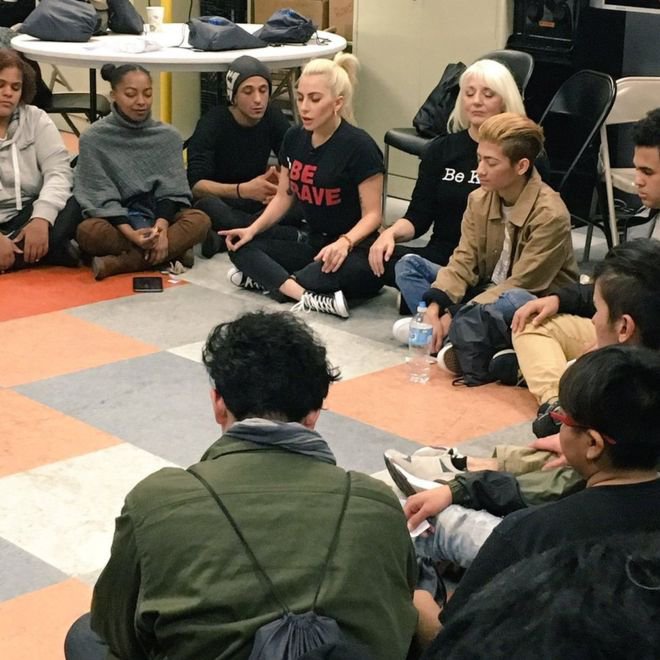 As part of a 'Today Show' segment #ShareKindness (watch the video here), Lady Gaga opened up to the young people there who have undergone trauma and faced discrimination for their identity. Several are in pain, as their own friends and families have pushed them away for being who they are. She reached out to them by revealing that she herself suffered from post traumatic stress disorder. However, she found that by spreading kindness and love, she could feel herself healing.
I have a mental illness, and I struggle with that mental illness every day
she revealed. 
I suffer from PTSD. I've never told anyone that before, so here we are. But the kindness that's shown to me by doctors as well as my family, and my friends, it's really saved my life.
The singer's life hasn't been easy either. She was raped at the age of 19 by a man 20 years older to her and seven years passed before she could tell anyone about it. Her own traumatic experience has enabled her to empathise with other people who have gone undergone trauma.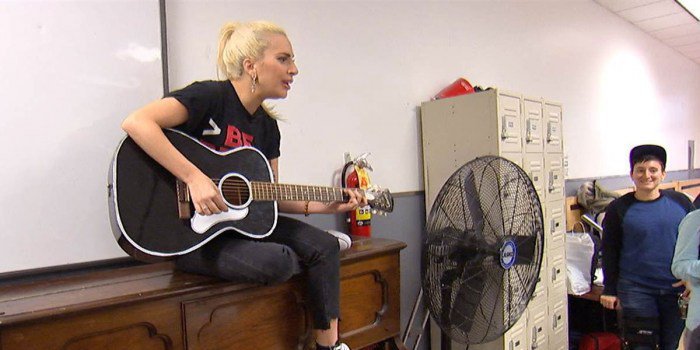 She told Today Show, 
These children are not just homeless or in need; many of them are trauma survivors, they've been rejected in some type of way. My own trauma in my life has helped me to understand the trauma of others.
She's trying to find her peace and meditates every day and shared her therapeutic mantra with everyone there,
You are brave, you are courageous.
The singer's right, the first step to helping yourself heal, is to help others.