With barely 45 days to go for the release of Mad Max: Fury Road , the one thing that makes the wait seem even longer is this brand new 2 minute trailer for the film. Time to tighten your desert wasteland survival-seatbelt, I say.
Tom Hardy and Charlize Theron lead the cast of runaways in this reboot of the original Australian film. And going by the liberal use of flames, explosions and decapitations, this looks like a crazy ride is on the cards.
And did we mention there's a man riding on a sound guy's wet-dream carrying a flame throwing double-necked electric guitar?
This guy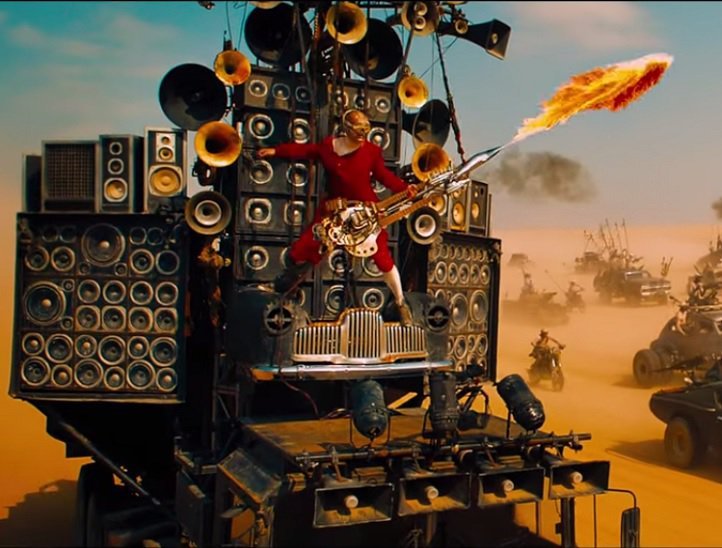 Here, just check out the trailer –
Mad Max: Fury Road releases on May 15th.