By now you must've heard Mark Zuckerberg's new year resolution of building his personal Artificial Intelligence system, à la Jarvis from the Iron Man franchise. He posted about this on his Facebook wall the other day.
The post started trending almost immediately and got a lot of shares, likes and comments. But one of the comments stood out in particular.
It belonged to a certain Arnold Schwarzenegger!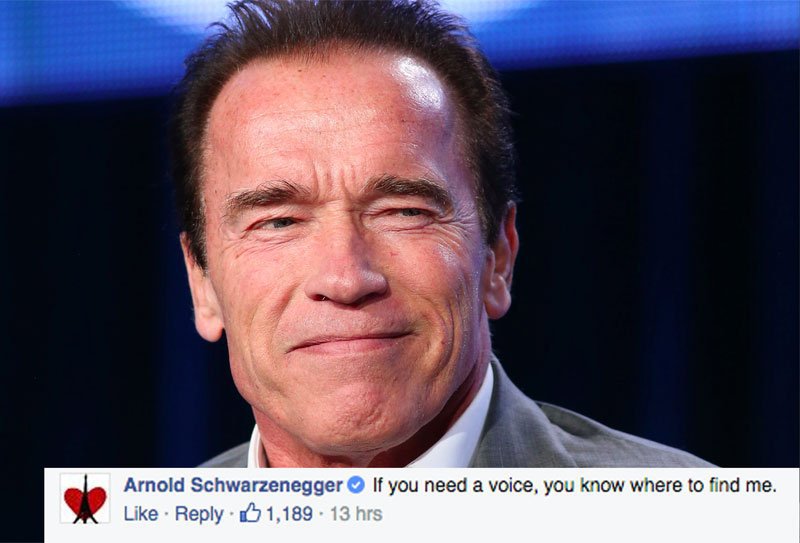 Zuckerberg was obviously very excited by Arnold's comment and responded promptly.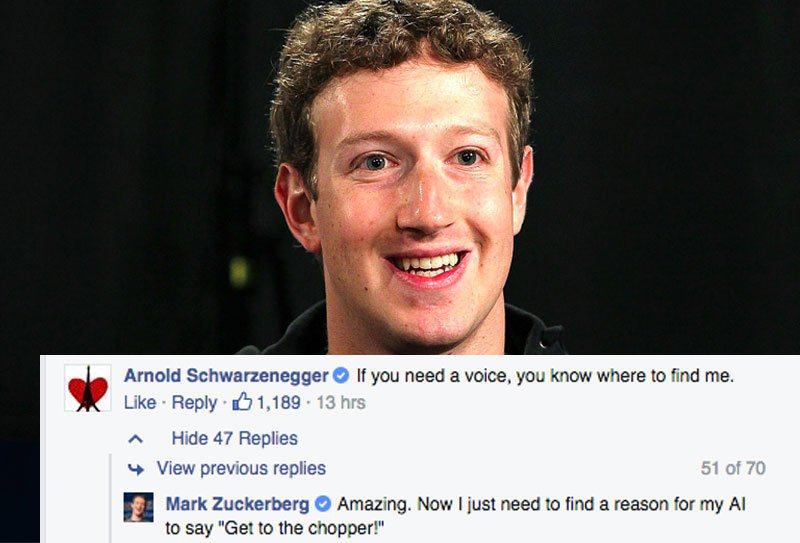 All this sounds very, very exciting!
We can't wait to see their version of Jarvis. We can totally imagine Jarvis mouthing Hasta la Vista, baby!