If gluttony is your sin, then MasterChef Australia is your sacred place. Remember the first time you saw the show and it made your heart race during the cook-off, and made you salivate while the judging round? This show introduced us to a whole new world of food, all thanks to the beloved judges, Gary Mehigan, Matt Preston and George Calombaris.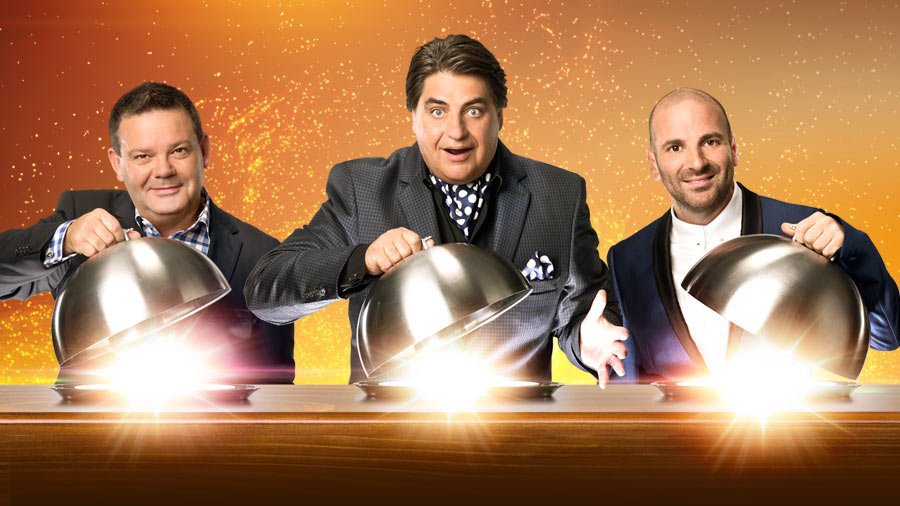 If you love these guys as much as we do, here's a surprise for you. 
Gary, Matt and George are presently in India!
Yes, they're in Bengaluru for India's first ever International Food Festival called World On A Plate, which is scheduled to take place on 4th and 5th of June and you can totally catch them there.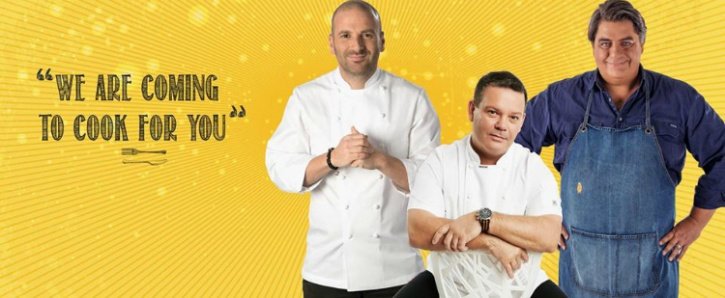 But if you don't stay in Bengaluru or are unable to attend the festival, here's a dose of all the 'desi' encounters that these men have been undertaking ever since they hit the Indian ground.
Here's Gary opening the show, like always.
Looks like Matt Preston's undying love for vibrant colours had him fascinating over these fresh 'desi' brinjals on the streets of Bengaluru.
This is when they sat down to do what they do best- eating and loving every bit of it, on their first morning in India.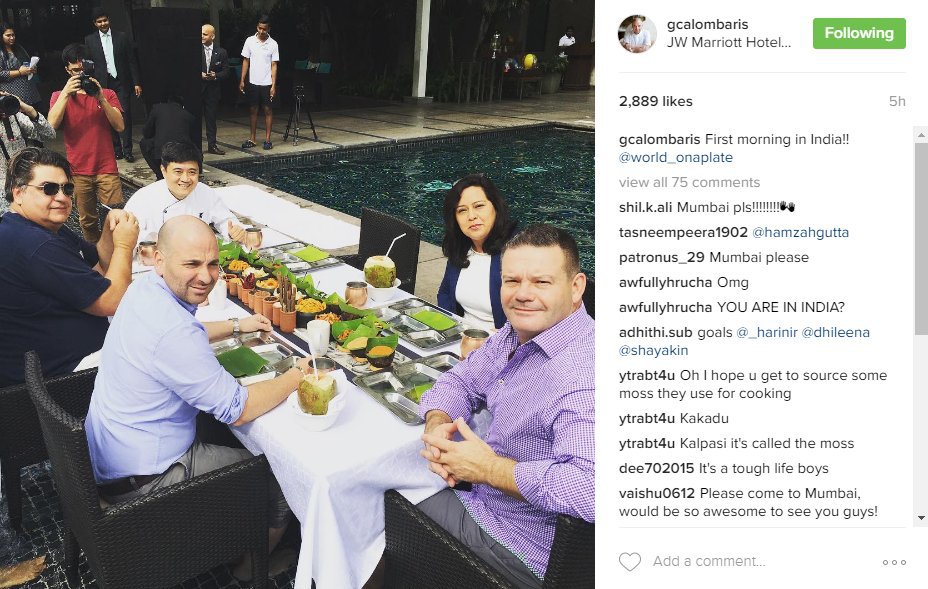 And then we have Gary at his witty best, saying, "Breakfast of champions……Sambar vada w & coconut chutney, dosa of course! Kara bath, bisi bele bath which were both delicious😀"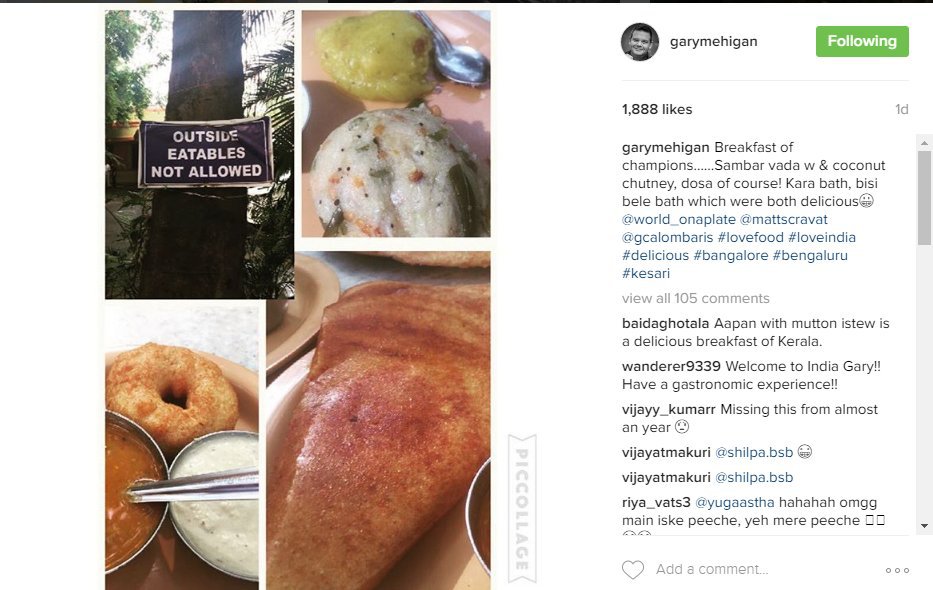 Don't stop drooling just yet. Gary had more food and memories to take back with home!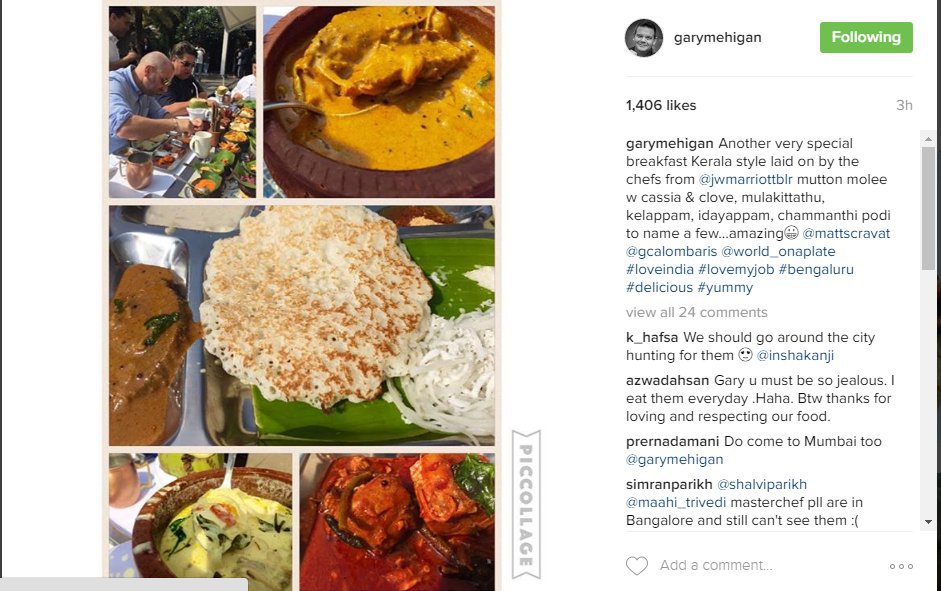 Looks like Gary couldn't resist the kitchen any longer and finally gave in to help out the chefs.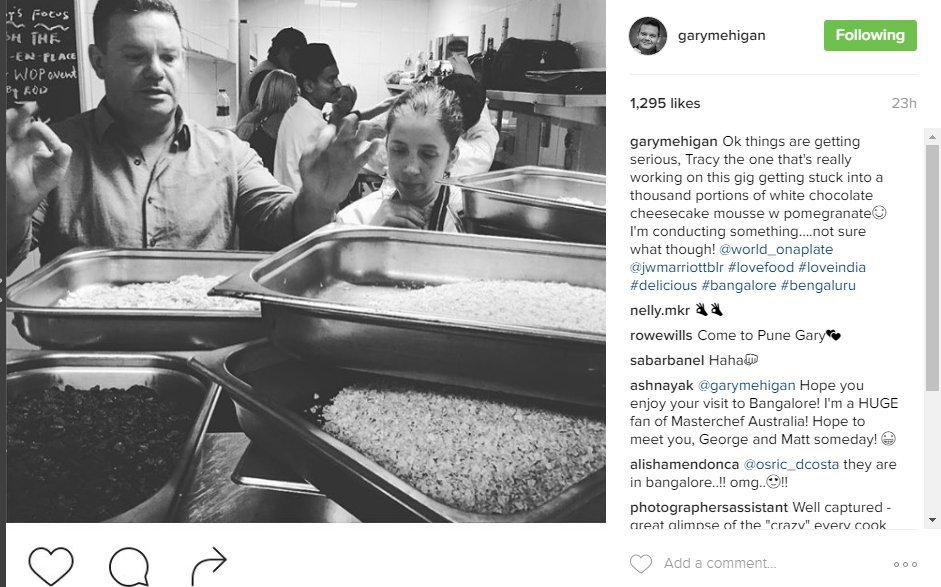 They even visited a butcher shop and were absolutely stunned by the tree trunk, which was being used as a base to cute meat on! Well, didn't anyone tell them, India is a land of spectacles!?
Looks like these men are having a blast in India and are going all out with their food experiments. We are sure, it's going to be a once in a lifetime kind of an experience to be able to taste the food prepared by these legends at the festival.
If you happen to be there, don't forget to tap the table when the food blows your mind out.