Clinical pathology is a medical specialty that is concerned with the diagnosis of disease based on the laboratory analysis of bodily fluids such as blood and urine, as well as tissues. And behind every great pathologist, there is an assistant doing most of the dirty, lab work.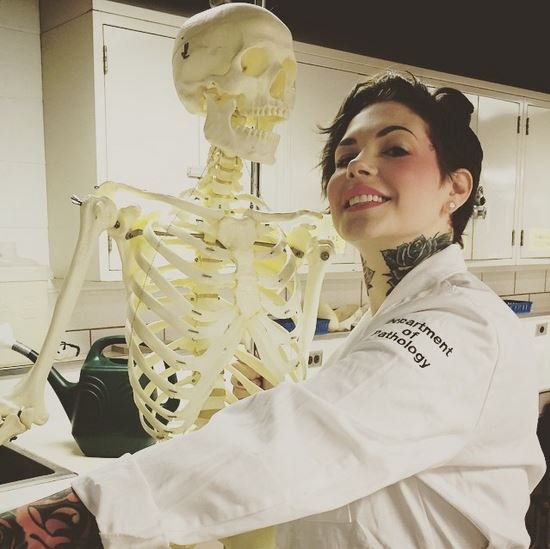 Nicole Angemi is a pathologist's assistant. She has taken part in many autopsies at work but what she's most famous for, is her Instagram account @mrs_angemi . This is where she posts daily updates of human organs, grizzly body parts and a fair amount of gore. The New Jersey native doesn't want to shock or scare people, but only educate them about the "realities of life and death".
But while some of us might find her updates interesting or look at her account as something that fulfills a morbid curiosity, there are others who have problems with her photos. These are people who report her posts regularly. And whether we like the word or not, it makes her account controversial.
In an interview with Motherboard , she says – " I want to teach people and show the world the truth about death and life and diseases. But sometimes, it's hard for people to handle and they report my photos."
At the time of writing this article, @mrs_angemi had over 182K followers on Instagram.
Here's her story.
The description on her Instagram account reads – There is something to learn from every body.
What do you think?
h/t Motherboard .