Being a minority in a populous country like USA is not easy. And after the 9/11 attack, it's even worse if you're a Muslim. At a time when people stereotype Muslims as "terrorists," a new revolutionary move by USA to shut schools to celebrate Eidul Azha comes as a welcome change.
New York City marked a milestone in the fight for equality of minority communities as
1.1 million children are set to take the day off to mark Eidul Azha.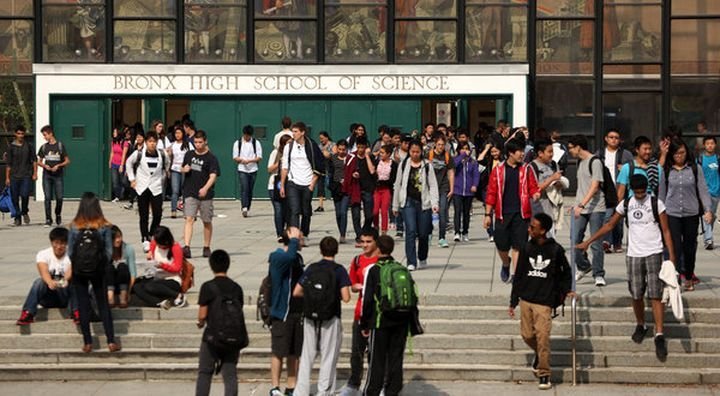 This is the first time when 1800 schools in America's largest school district will close for a Muslim festival, a day after Yom Kippur, the holiest day in the Jewish calendar.
Mayor Bill de Blasio announced the policy in March stating that schools will observe 2 days off for Eid-ul-fitr and Eidul Azha, in addition to major Christian and Jewish holidays.
"As an imam as well as a parent I am very happy, I'm sure this kind of policy from the government will push Muslims further to feel a sense of belonging," said Imam Shamsi Ali, director of the Jamaica Muslim Center in Queens.
Among the 10 million Muslims living in America, about a million stay in NYC – one tenth of the entire Muslim population.
Following NYC's example, 7 other school districts including New Jersey, Massachusetts and Vermont have also declared a holiday on the Muslim festival of sacrifice.
Earlier this year, the Empire State Building was lit up in green to celebrate Eid-ul-fitr. Activists hope that the incorporation of Muslim holidays in national calendars will make Islam a more mainstream and accepted religion, not only in the USA but also in the west, and effectively help combat Islamophobia.
The holiday also comes at an apt time considering the recent instances of violence against minorities.
In the last two weeks alone, a Sikh American was so viciously beaten in Chicago and called a "terrorist" and a 14-year-old Muslim teenager from Texas was arrested for building a clock that teachers thought was a bomb.
The example set by New York makes the plight of Muslim recognition in the USA an uphill struggle. This is a small but hard-won victory at a time when American Muslims complain of growing Islamophobia and worsening anti-Muslim rhetoric.