December is definitely the best time of the year. We all look forward to spending the festive period with out loved ones. Sadly, this is not true for a lot of people who are either poor or homeless and have no excitement for the holiday season. 
But this time, a Turkish restaurant in London has made sure that no one eats alone on Christmas! 
In one of the sweetest gestures to the poor and homeless, a Muslim-owned restaurant called Shish, in London, is offering free 3-course meals to the homeless and elderly on Christmas.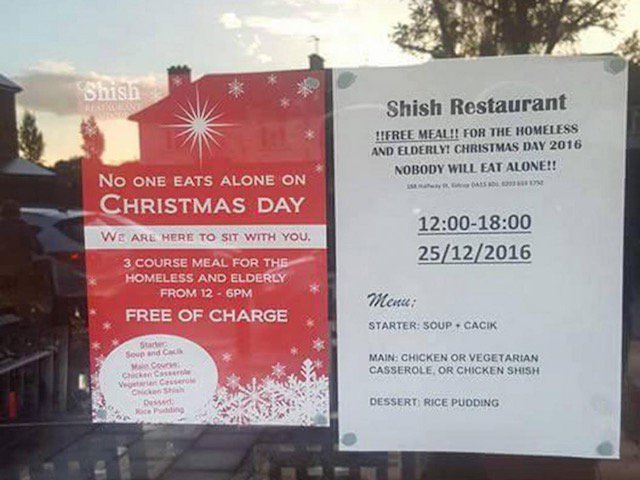 Soup and Cacik will be served as starters and other dishes include a choice of chicken casserole, vegetable casserole or a chicken shish as the main dish, and rice pudding for dessert. The free meal will be available between 12-6 PM on Christmas Day. 
The restaurant's Twitter page also tweeted a photograph of a handwritten note saying that no one should eat alone on Christmas!
The restaurant's kind gesture to bring the joy of festivity into the lives of the poor and homeless is gaining a lot of praise from across the world.
It's not just the free meal, but the feeling to make the poor and the homeless feel included that has gained appreciation. As one of the signs outside the restaurant says, "We are here to sit with you".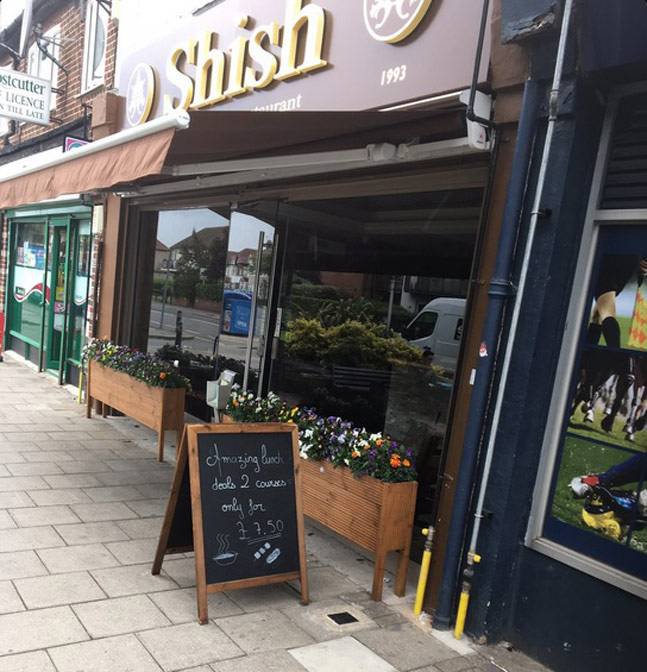 Thumbs up to the restaurant!