In the August of 2006, Achmat Hassiem and his younger brother Tariq were playing the roles of victims for a lifeguard training drill on a beach off Cape Town, South Africa. When Achmat saw a fin approaching Tariq, he thought it was a dolphin. But to his horror it turned out to be a great white shark. 
In an attempt to save his brother, he distracted the shark which then came for him and dragged him 50 meters under the surface. It only let him go once, it had chopped half his leg off.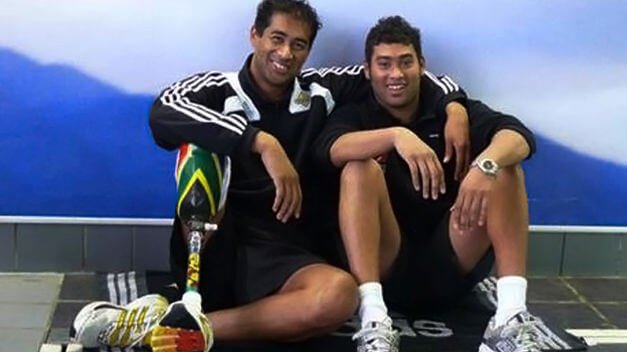 For most people, that would've been the end of any sporting aspirations. But not Achmat!
In 2008, less than 2 years after the incident, he had qualified for the Beijing Paralympics. 4 years later, he did one better at the London 2012 Paralympics, clinching a bronze medal in Men's 100m Butterfly.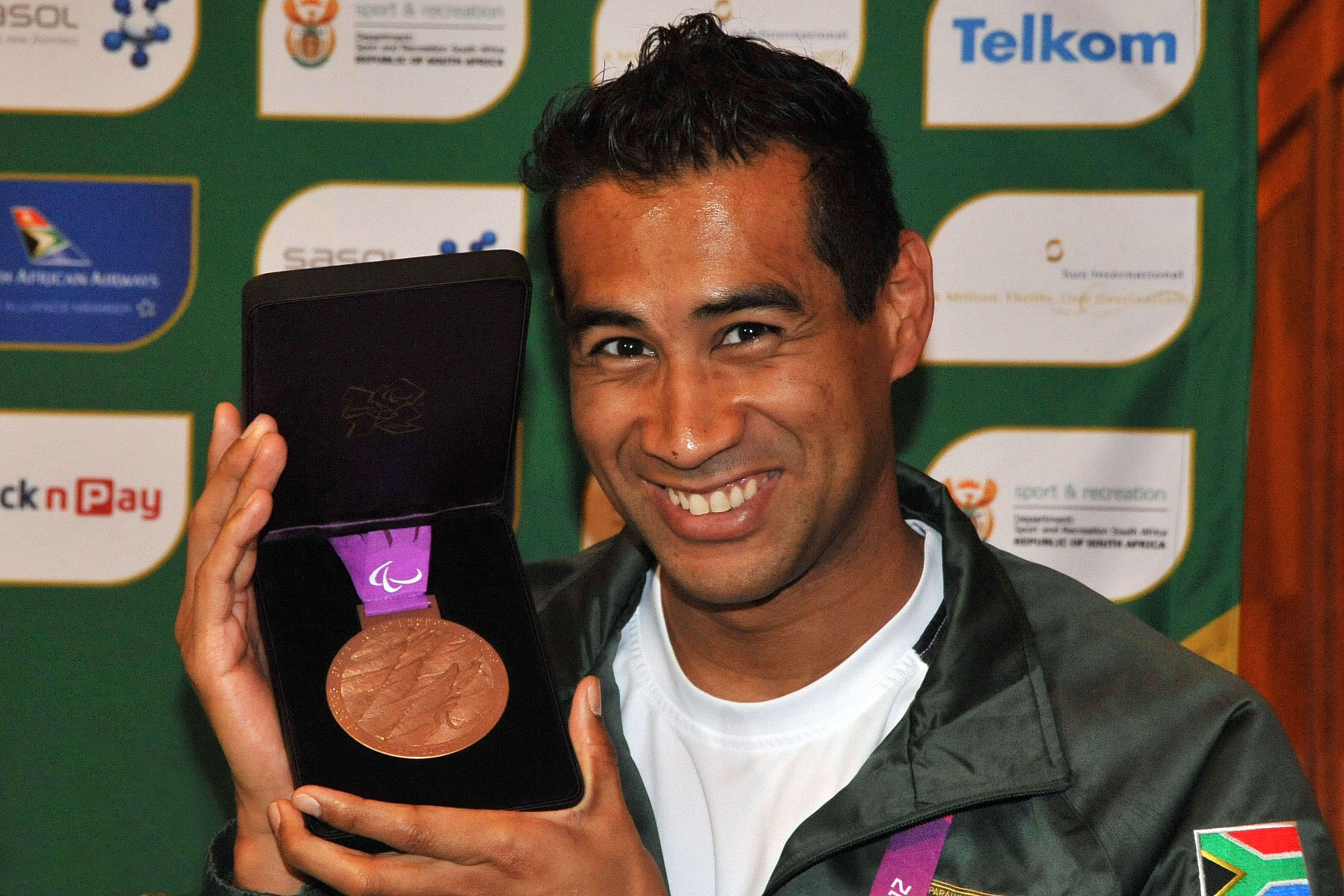 His secret to success, apart from his prowess in the water, is that he actually uses the shark for motivation. He imagines he is being chased by one during his races and gives it his all to reach the finish line as fast as possible.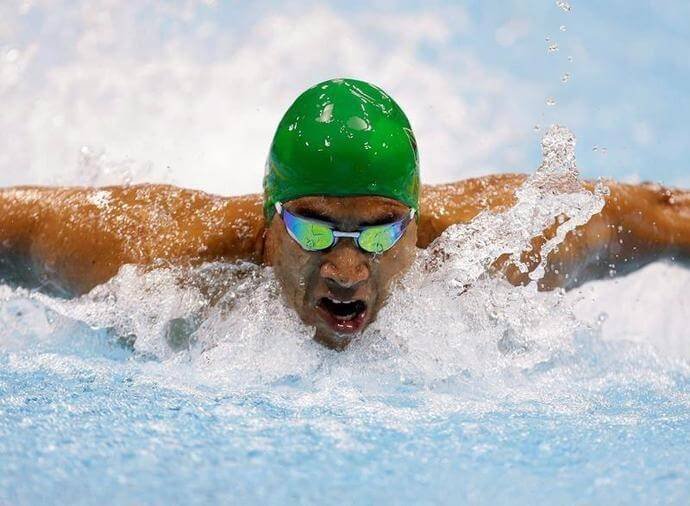 Not many people who encounter sharks live to tell the tale. But not only did Achmat survive the ordeal, he has also achieved great things since then to add to the inspiring story. 
Achmat had always wanted to be a footballer. After his footballing hopes took a beating, he was struggling until a Paralympian swimmer Natalie Du Toit asked him to give swimming a shot.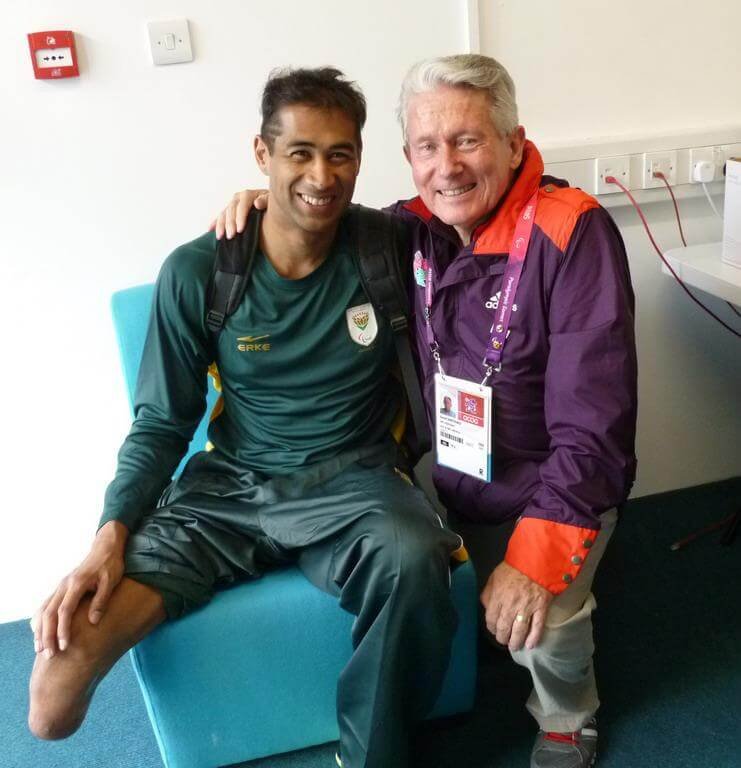 In an ironic statement, he smiled & said: "I took to the pool like a shark to the ocean." 
But that's not it, he also works for preservation of the creatures and was named a Global Shark Guardian by the United Nations.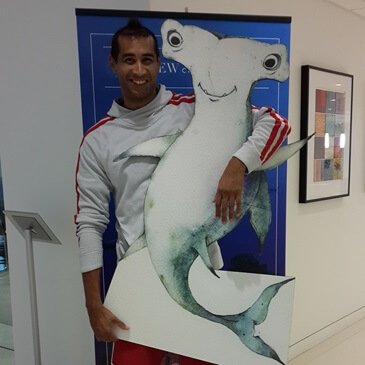 He actually advocates for their preservation and also feels grateful to them for helping him to get to where he is:
I need to give back to the sharks for what they have given to me.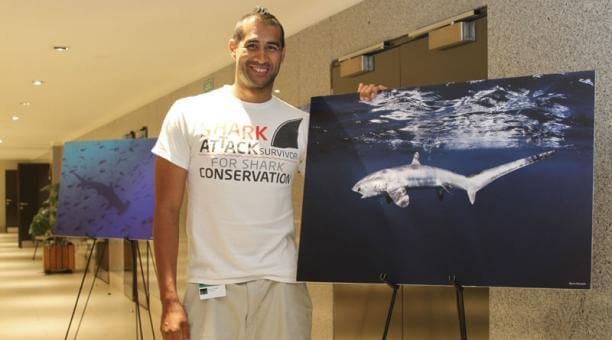 What an inspiring story of grit and passion! The world needs more champions like him. His message is quite simple:
No matter what happens in life, giving up is just not an option!