Disclaimer: Photos are not necessarily from the same segment of Pulitzer categories, but have all won awards in their respective years.
Photography is not just a skill, it is an art. They don't say a picture speaks a thousand words for no reason. Every photo can affect us differently. Some can be music to the eyes, some can make our blood boil, while others can bring tears of joy or despair. A great photographer is someone who unveils the emotion and story by capturing the perfect moments for the world to see. The world has been gifted with many such individuals and some of them make it to the top of the list and cement their names in Pulitzer history, one of the highest awards one can receive in the field.
Have a look at 31 amazing captures from 1986 to 2016 that won the Pulitzer prize for photography in different categories. 
1. 1986: Tom Gralish – For series of photos on Philadelphia's homeless.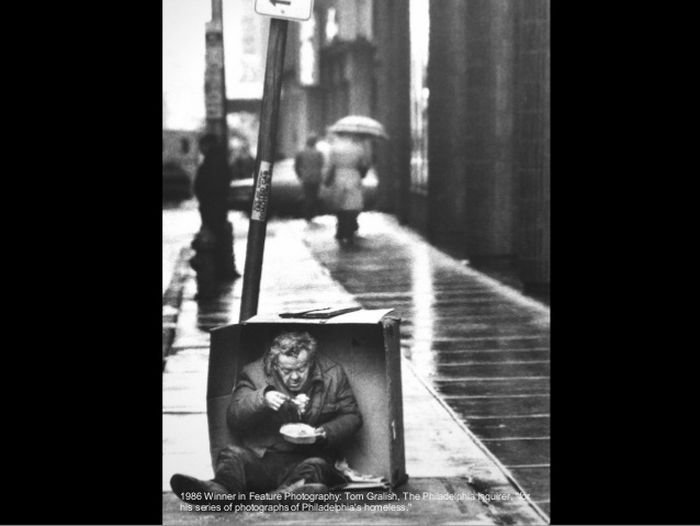 2. 1987: David C Peterson – For photos depicting the broken dreams of American farmers.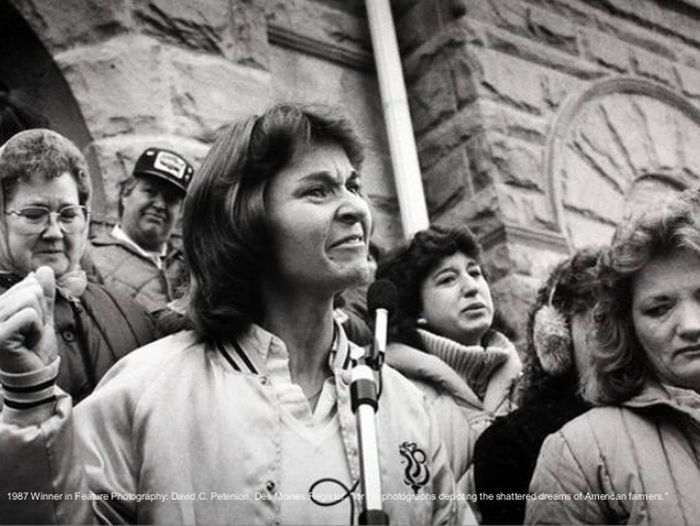 3. 1988: Michel duCille – For photos portraying the rehabilitation of a housing project overrun by drug crack.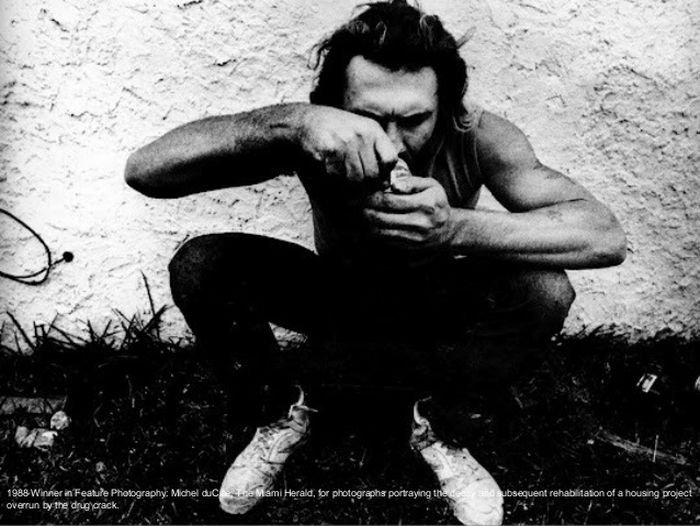 4. 1989: Ron Olshwanger – For a spot photo of a firefighter giving mouth to mouth resuscitation to a kid rescued from a burning building.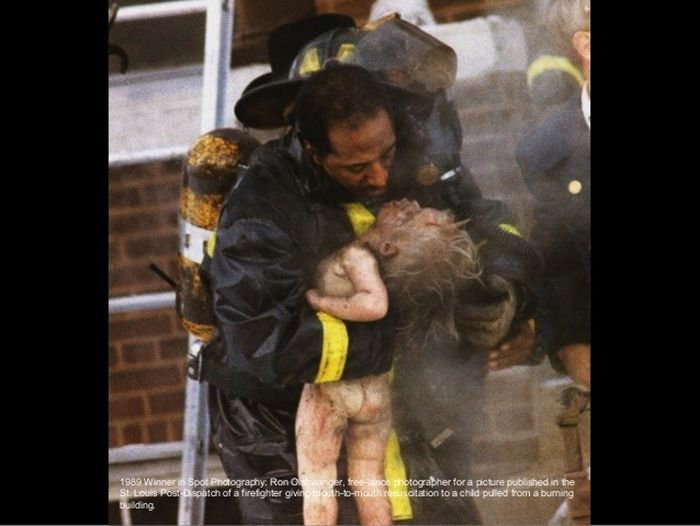 5. 1990: Photo staff, The Tribune – For spot photo showing the damage caused by the Bay Area earthquake on 17th Oct, 1989.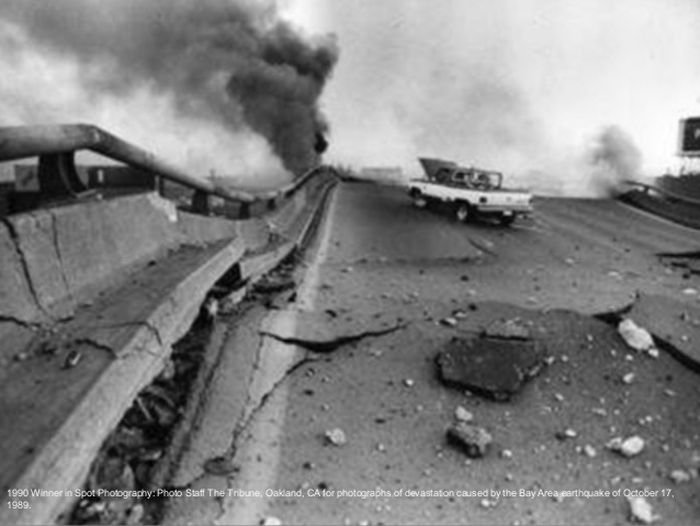 6. 1991: Greg Marinovich – For a series of pictures depicting the brutality conducted by the South African National Congress supporters on a man they thought was a Zulu spy. It was titled the 'Human Torch'.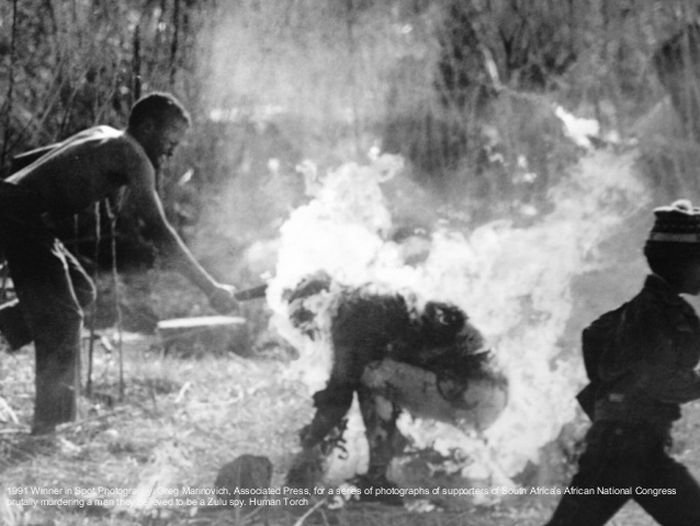 7. 1992: John Kaplan – For a photo series depicting the diverse lifestyles of 21 year olds across USA.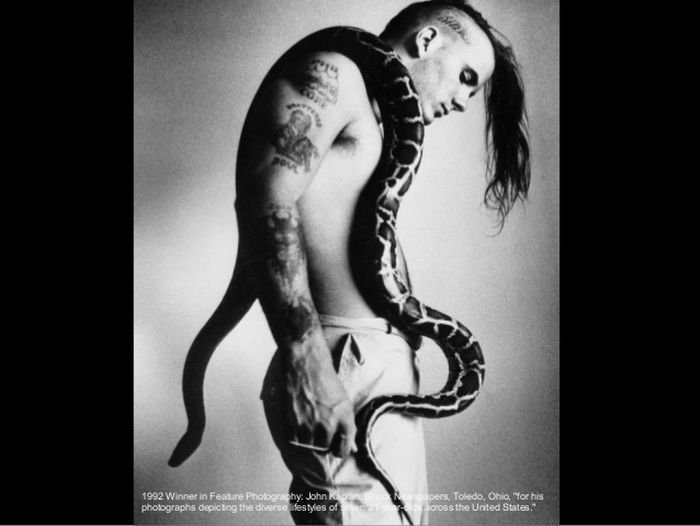 8. 1993: Ken Geiger and William Snyder – For a spot photo of the Nigerian women's team winning 3rd place in 4 x 100m relay during the 1992 Olympics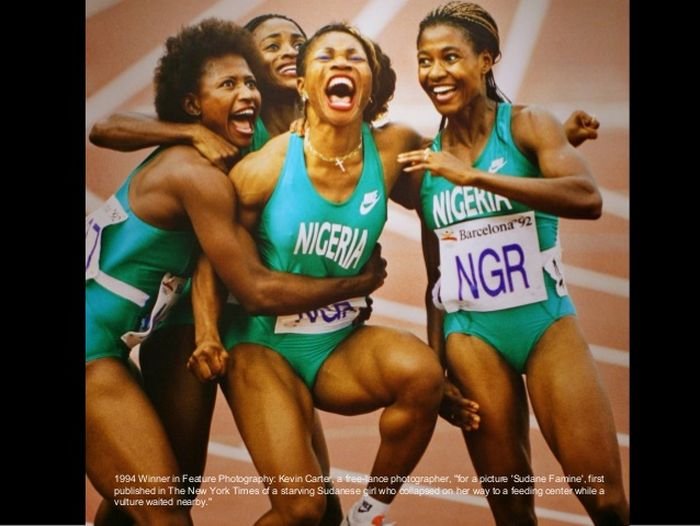 9. 1994: Kevin Carter – For feature photography depicting the Sudanese famine. This photo shows a girl crawling to the feeding center as a vulture waits nearby. The photographer committed suicide shortly after this.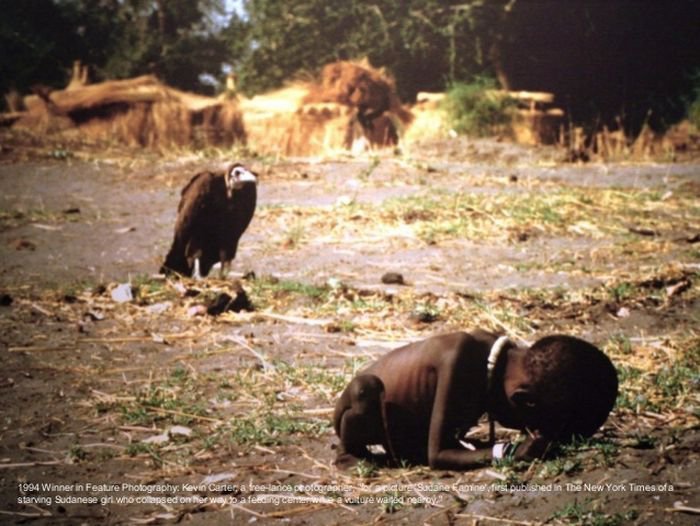 10. 1995: Carol Guzy – For spot photography showing the 'Crisis in Haiti'.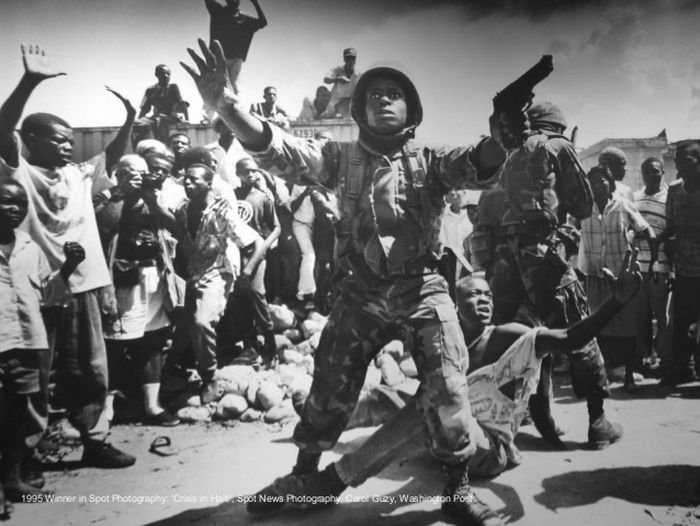 11. 1996: Stephanie Welsh – For a sequence of images during female genital cutting rites in Kenya.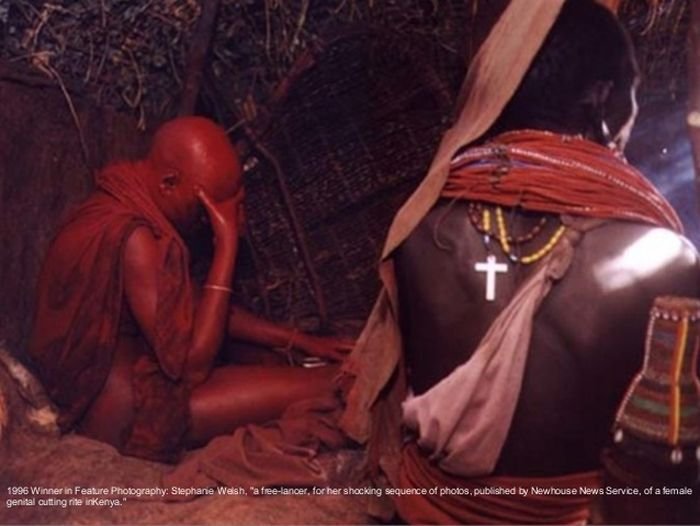 12. 1997: Annie Wells – For a photo showing a local firefighter rescuing a teenage girl during a raging flood.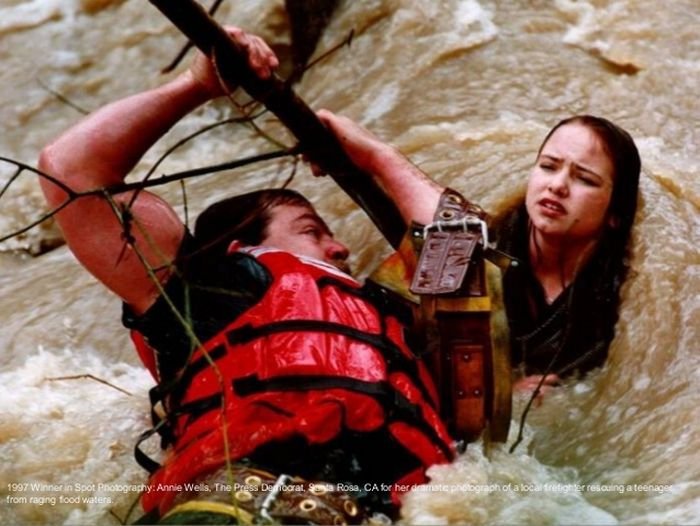 13. 1998: Martha Rial – For a spot photograph depicting the struggles of those affected by the conflict between Rwanda & Burundi.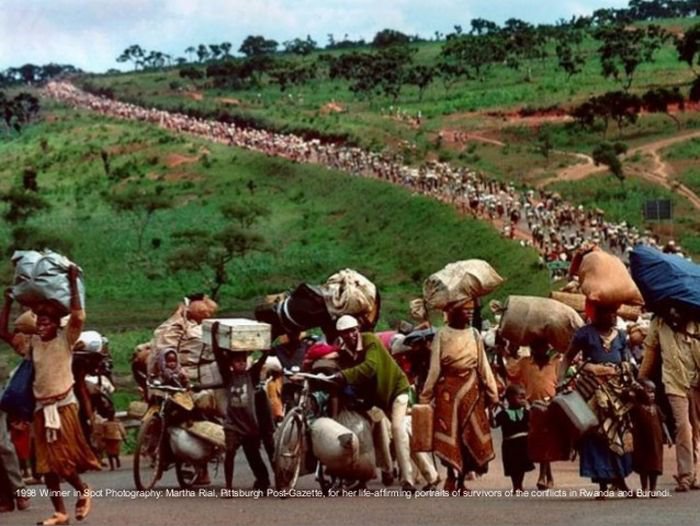 14. 1999: Associated Press staff – For a photo that shows the humanity and the horror side of the embassy bombings in Kenya & Tanzania.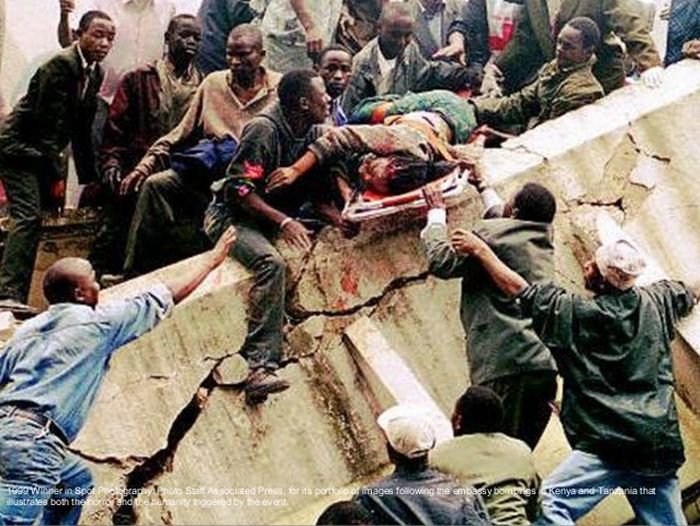 15. 2000: Carol Guzy, Micheal Williamson & Lucian Perkins – For a series of photos depicting the plight of Kosovo refugees.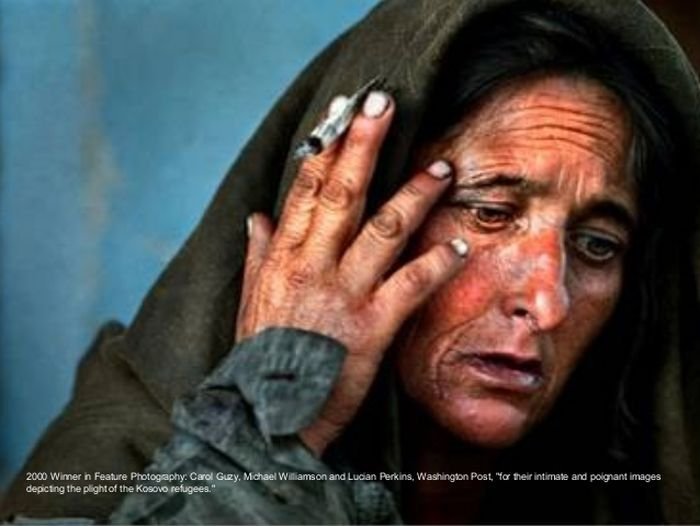 16. 2001: Alan Diaz – For breaking news spot photography showing the US federal agents taking Cuban boy, Elian Gonzalez, who was hiding in his relatives' Miami house, and return him to Cuba.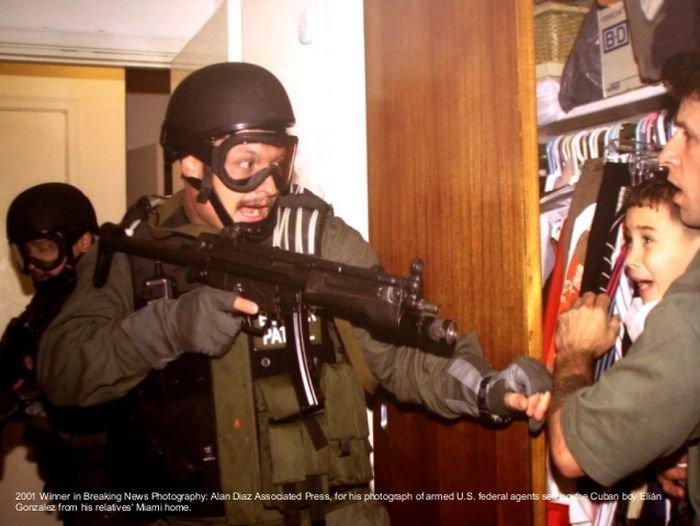 17. 2002: New York Times – For breaking news photo features on the horrific attack on the WTC towers on 11th Sept, 2001.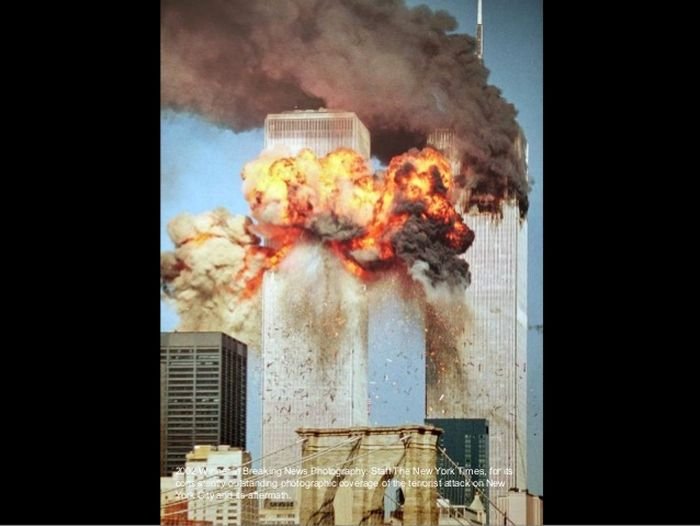 18. 2003: Don Bartletti – For a series of photos portraying how Central American youths face life threatening danger to travel to the US.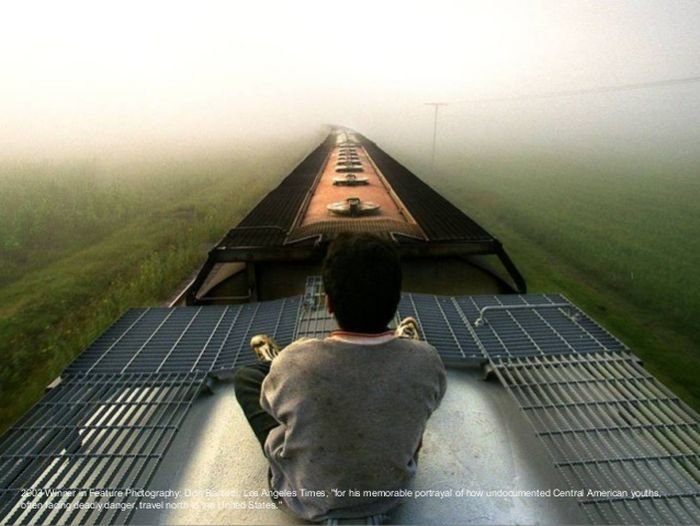 19. 2004: Carolyn Cole – For a series of photos depicting behind the scenes look at the affects of the Liberian civil war.
20. 2005: Deanne Fitzmaurice – For a series of photos of a recovering Iraqi boy nearly killed in a explosion.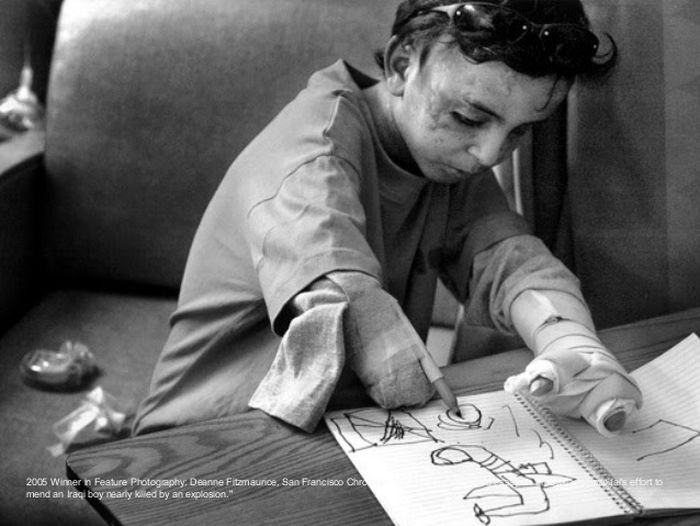 21. 2006: Todd Heisler – For a photo feature on the haunting behind the scenes look at the funerals of Colorado Marines who returned home in caskets from Iraq.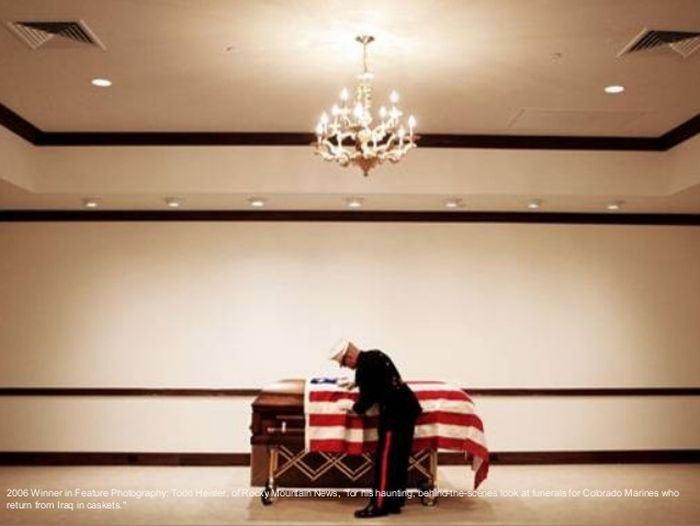 22. 2007: Renee C Byer – For a portrait capturing an intimate moment of single mother with her young son, as he loses his battle with cancer.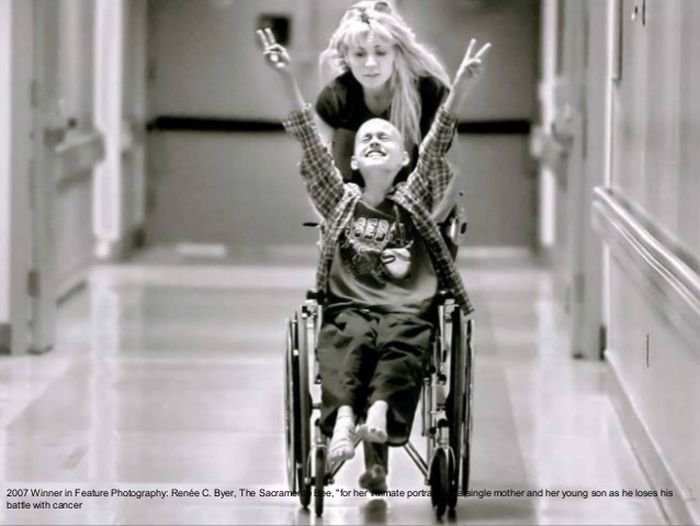 23. 2008: Preston Gannaway – For a feature on a family whose parents are terminally ill.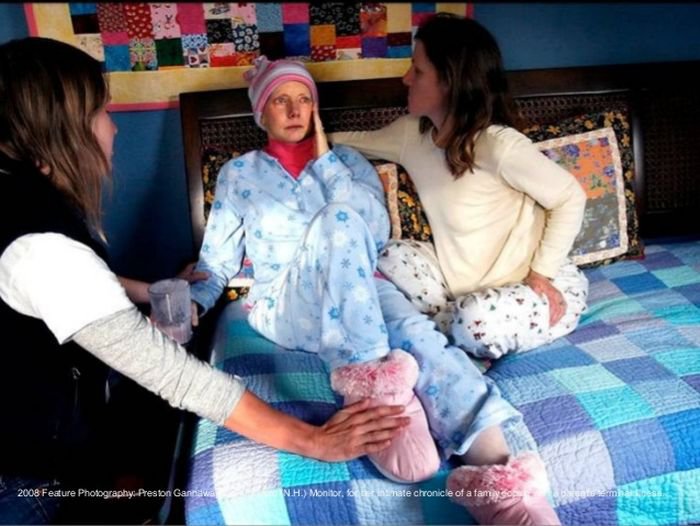 24. 2009: Patrick Farrell – For his spot news photo labeled, 'After the storm'.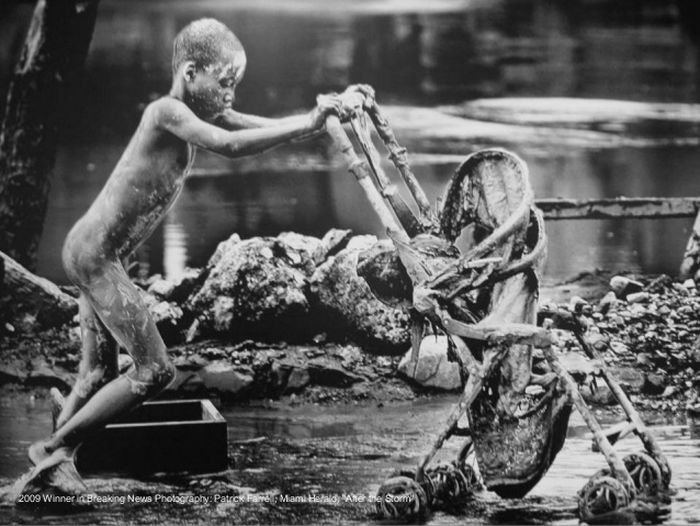 25. 2010: Mary Chind – For a breaking news spot photo of a heart-stopping moment where a firefighter dangles from a makeshift harness to rescue a woman trapped beneath the foaming water of a dam.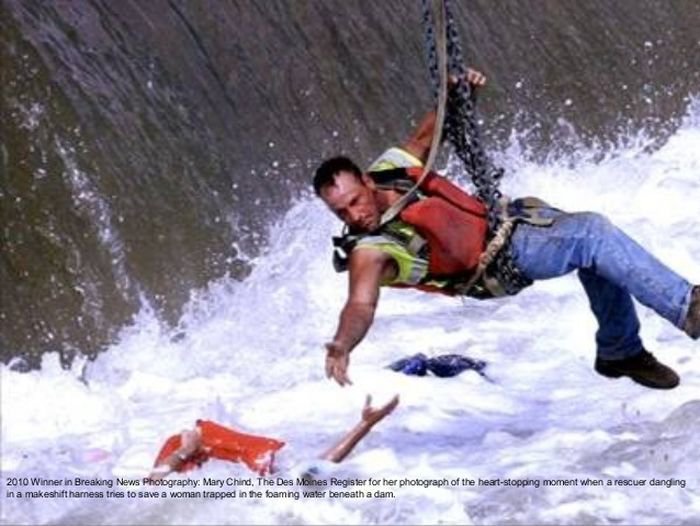 26. 2011: Barbara Davidson – For a feature on a family supported by a single mother staying in a single bedroom apartment.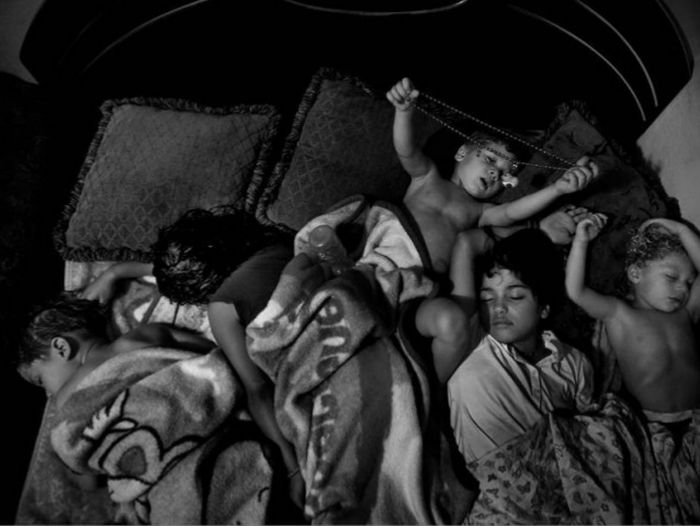 27. 2012: Moussad Hossaini – For a breaking news photo of a 12-year-old screaming after a suicide bomb blast at the Abul Fazal Shrine in Kabul on 6th December, 2011.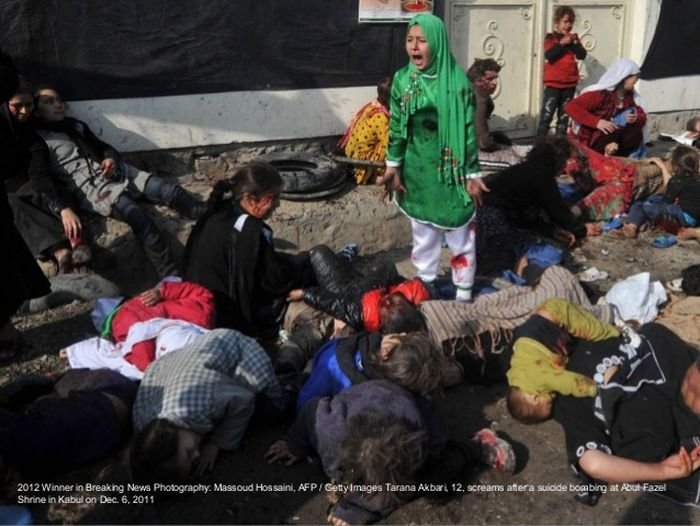 28. 2013: Rodrigo Abd, Narciso Contreras, Khalil Hamra, Manu Brabo and Muhammed Muheisen – For breaking news photography. This is a photo of a Syrian holding his child who was killed by the Syrian Army.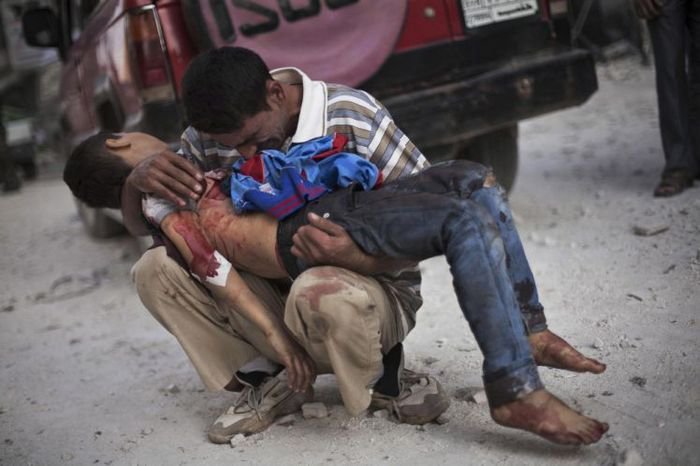 29. 2014: Josh Haner – For a feature on Jeff Bauman who lost both his legs during the explosion at the Boston Marathon on 15th Apr, 2013.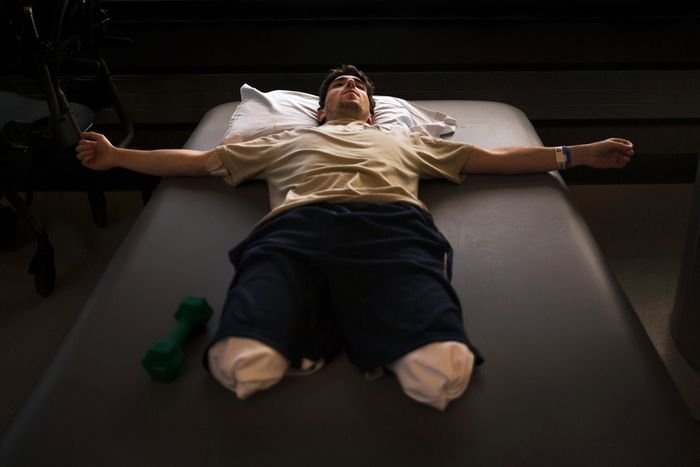 30. 2015: Daniel Berehulak- For a feature on the Ebola Crisis. This photo shows Etienne Ouamouno, the father of the baby, thought to be Patient Zero in the Ebola epidemic during 2014.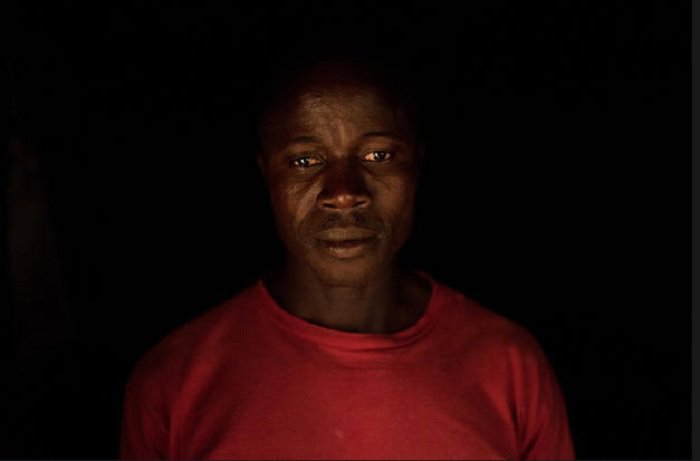 31. 2016: Sergey Ponomarev (NY Times) – For a feature on the refugee crisis. This photo shows refugees desperately trying to board a train on the border of Serbia, heading towards Zagreb.