Quentin Tarantino, the one-man cinema force, is one of the most influential filmmakers of our time. While others have changed the landscape of film making, Tarantino has inspired thousands of people to take up film making like no one else has.
In fact, Tarantinoesque has been defined as the art of making films like Quentin Tarantino.
Now, as much as we love Quentin, the worst thing about him is that he has directed only 8 films so far and we've seen them over and over again. While we lose our brains waiting for him to make new movies, we at ScoopWhoop decided to bring to you the next best thing that will fill the Tarantino void in your life.
Here's a list of Tarantinoesque movies that haven't been made by Quentin Tarantino himself but emulate his style so close, you won't be able to tell it's not Tarantino behind the camera. Well, almost.
Here you go:
1. Battle Royale (Japan, 2000)
It's only natural to begin with Battle Royale. It's everything Tarantino is and everything he's not. If Tarantino was born in Japan, this is the kind of movie we'd expect from him. A bunch of school kids are made part of a bizarre social experiment where each man is for himself, literally. 8th graders killing each others is enough reason for you to watch it.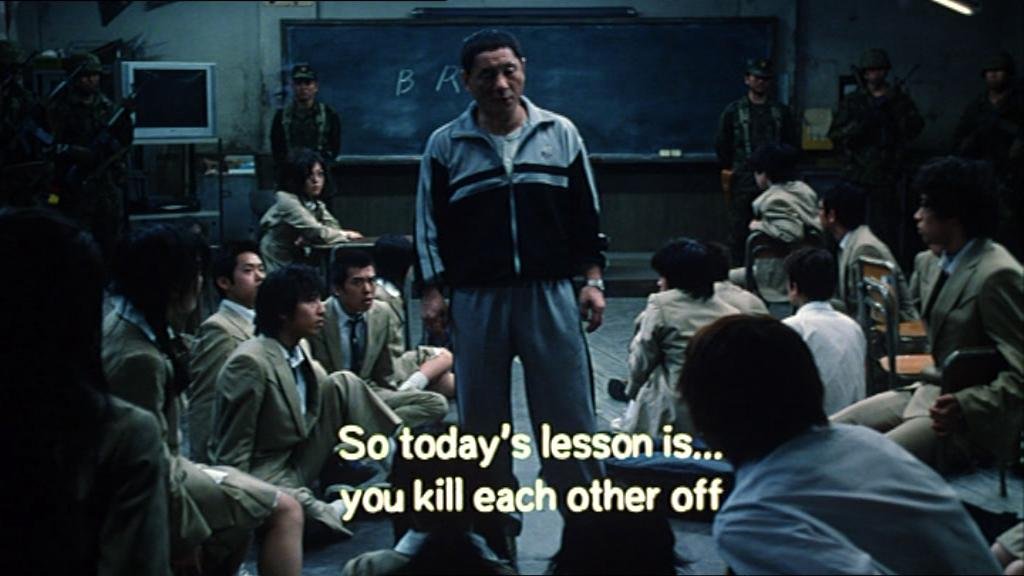 2. The Boondock Saints (USA, 1999)
"And you will know I am the Lord when I lay my vengeance upon you."
Remember Samuel L. Jackson's violently religious monologue in Pulp Fiction? Well, Boondock Saints is like a reel life narration of Sam Jackson's character in Pulp Fiction. Two Catholic men set out to kill all "outlaws" in this vigilante thriller, believing this is God's will. However, the two men take things to another level and kill a whole bunch of innocent people who get in their way. Keeping you on the edge of your seat and making you laugh out loud is what makes Boondock Saints a part of the Tarantino family.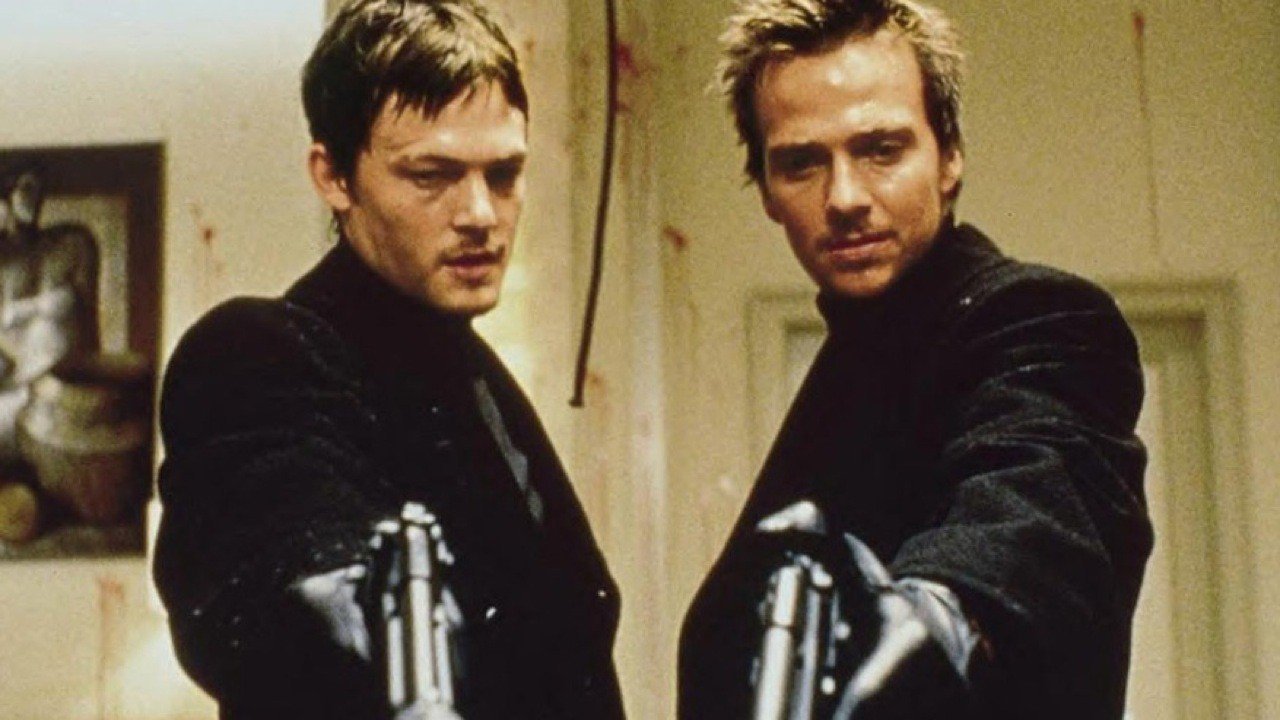 3. City on Fire (Hong Kong, 1987)
The Internet thinks City of Fire and Reservoir Dogs have similarities that cease to end. We think City of Fire is a mighty fine piece of cinema that shares the vision of two brilliant but diverse directors: Quentin Tarantino and Ringo Lam. An undercover cop is recruited by a gang of thieves for robbing a jewellery store. Great music, unbelievable cinematography and action sequences to die for (no pun intended) is what makes City on Fire a close cousin of Tarantino movies.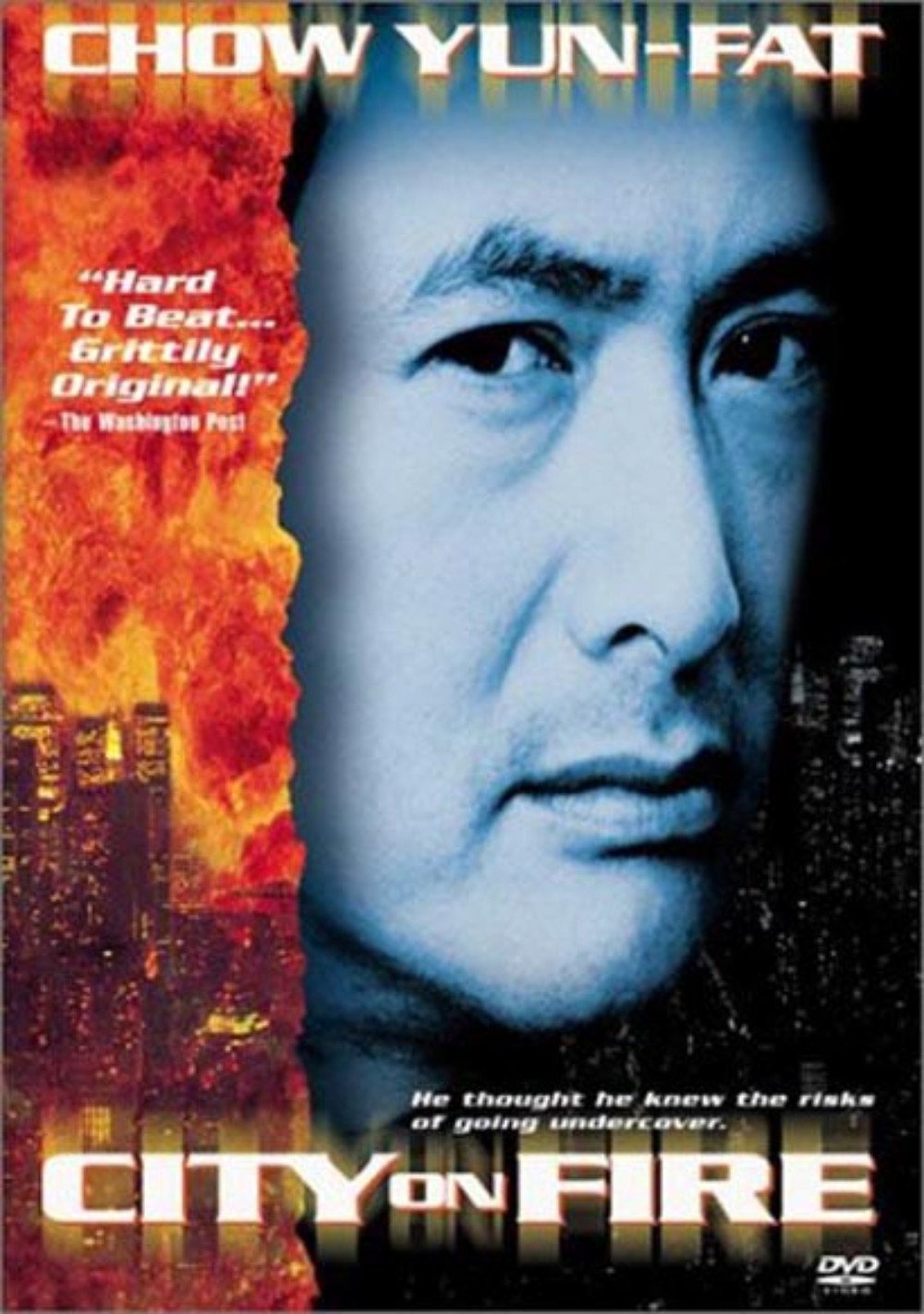 4. True Romance (USA, 1993)
To be fair, this was written by Quentin Tarantino and hence, looks, tastes and smells like a Tarantino movie. The plot revolves around a man who ends up sleeping with a woman he met at the movies. The woman turns out to be a hooker who was paid to have sex with the protagonist. The call girl's pimps get involved, people die, cocaine is obtained and a whole lot of mess is created. Classic Tarantino, right?
Oh, and it also features Brad Pitt in a very funny cameo!
5. Audition (Japan, 1999)
A creepy thriller that is borderline disturbing, Audition features scenes and situations that once seen, cannot be unseen no matter how hard you try. A widower wants to start dating again so he conducts an audition for women to be cast as the lead in a fake movie. Boy, he should've really thought this through. If Kill Bill made you cringe, Audition is going to make you maintain your distance from women for a while.
6. Red State (USA, 2011)
This is arguably the most Tarantinoesque movie from the last decade. 3 teenagers meet a woman online to get laid. Once inside the woman's trailer, the teenagers find themselves victims of a religious cult. There's action, there's tension and most of all, there's some kickass dialogue. Tarantino himself is a huge fan of this movie so there's no way we were going to let you miss out on this one. Watch this tonight!
7. Freeway (USA, 1996)
People lose people, people are betrayed, people are used for sex and then like it always happens, people kill people. A madhouse of twisted characters driven by their own imperfections find themselves at crossroads with each other. Dialogues so good, you find yourself laughing at someone's gruesome death. If you've liked any Tarantino movie ever, this one's right up there in the Tarantino grid.
8. Killing Zoe (USA, 1993)
If you've ever been inclined towards film making, missing Killing Zoe is a criminal offense (no pun intended. Maybe a little). A bank robber sleeps with a girl only to find she works at the bank he's holding up the next day. The scenes scream of the manic joy the movie was made with. It's almost like Roger Avary, the director, was given one opportunity to make a movie and he put his foot in the door and kicked it open.
9. Get Shorty (USA, 1995)
This is a low-grade glitter, a genre Tarantino admires a lot. A twisted hitman goes after the Hollywood honchos with a smile on his face. But the action isn't the strongest suit of this film, it's not even John Travolta or any other actor. It's the dialogue. The dialogue in Get Shorty almost acts counter-actively to the central plot of the movie, which makes things so complex, it's funny.
10. Rubber (France, 2010)
This entry in the list makes a leap, both in plot and vision. First name is not the only thing director Quentin Dupieux shares with Quentin Tarantino. A love for inanimate objects and a batshit crazy notion of killer movies are just a couple of more things the two directors have in common. Rubber is the story of a car tyre named Robert which goes on a killing spree with the power of its mind that can make human bodies explode. This sentence is correctly constructed, no need to read it again. Watch the trailer and jump into the world of unknowns.
11. Natural Born Killers (USA, 1994)
The fact that Quentin Tarantino was associated with the writing process of this movie helps the case for this movie being a distant cousin to his films. Two killers unleash their wrath as they go on a killing spree. They're particularly interesting in getting the word around about their killing and embracing the media attention they got. Supposed to be a comment on the times and its people, Natural Born Killers works great as cinematic study of camera angles and music, something Mr Tarantino prides himself with.
12. Django (Italy, 1966)
Django came to the public eye again after the release of Tarantino's 2012 masterpiece, Django Unchained. While Tarantino has famously confessed his love for spaghetti westerns, we found Django to be a great genre defining movie that stands the test of time. The plot revolves around a mysterious loner dragging a coffin with him who gets entangled with a group of racist vigilante dressed as the Ku-Klux-Klan. Watch it if you like violence, revenge and white people killing white people.
13. Thursday (USA, 1998)
This 1998 Skip Woods' film borrows heavily from Quentin Tarantino's visual style. An ex-drug dealer is greeted by his friend from the old days when the latter shows up at the former's house. What follows is a series of unwelcome visitors with their own hidden motive. There's a dominatrix who rapes the hero, a Rastafarian drug dealer who gets hung upside down, another visitor who prepares to slice the hero up slowly saying: "I once cut on a girl for 16 hours before she died". Now who doesn't like to watch that?!
14. Lucky Number Slevin (USA, 2006)
While Lucky Number Slevin serves as a fine con-meets-con movie, it's the elements of this movie that makes it reminiscent of every Tarantino movie ever. It has its moments and the moments are good, the performances are spot on with brilliant actors served on a platter for the audiences to choose from. It's however the plot of the film that makes Lucky Number Slevin look like Jackie Brown.
15. The Way of The Gun (USA, 2000)
Of all the films that tried to emulate the QT style, The Way of The Gun stands out as instead of being a knock off, it shares a similar sensibility as QT. It is a hyper-violent crime thriller that has a palette of vulgar characters filling up the canvas. Two small time criminals kidnap a pregnant woman for ransom but end up getting more than they bargained for. Let this movie be a testimony to the fact that Tarantinoesque is a genre in itself.
For the love of murdering people, watch these already!