We had barely moved on from the passing of David Bowie, when we came to know that another English legend, Alan Rickman, died today in London. He was 69 years old. His family revealed that Rickman had been suffering from cancer for a while now, which came as a shock to the world because Rickman had kept his illness out of public knowledge.
Tributes poured in from all over.
What desperately sad news about Alan Rickman. A man of such talent, wicked charm & stunning screen & stage presence. He'll be sorely missed

— Stephen Fry (@stephenfry) January 14, 2016
Very sad to hear that Alan Rickman has passed away. One of the greatest actors of his generation. My thoughts are with his family & friends

— Jeremy Corbyn MP (@jeremycorbyn) January 14, 2016
I do not want my heroes to die!Alan Rickman is dead & he was another hero. Alan – thank you for being with us. We are sorry you had to go

— Eddie Izzard (@eddieizzard) January 14, 2016
Alan Rickman was born on a council estate in Acton, West London, to Margaret Doreen Rose (Bartlett) and Bernard Rickman, who worked at a factory. At the tender age of 8, he lost his father.
The first film he ever saw was Swiss Family Robinson (1960) and the film that changed his life was Nashville (1975).
This is a 32-year-old Rickman making a screen debut as Tybalt in the TV movie Romeo and Juliet in 1978.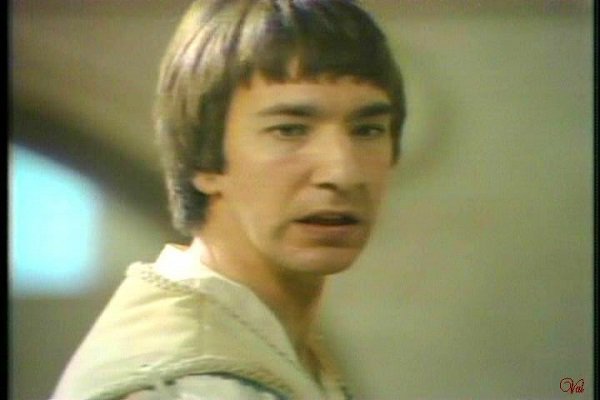 Before becoming an actor, he studied graphic design at Chelsea College of Art and Design and at the Royal College of Art, forming a successful graphic design company, Graphiti, with several friends.
While Alan Rickman was considered a giant in the British theater scene, but mainstream movie audiences were introduced to his talent through some of these iconic roles.
Hans Gruber in Die Hard (1988)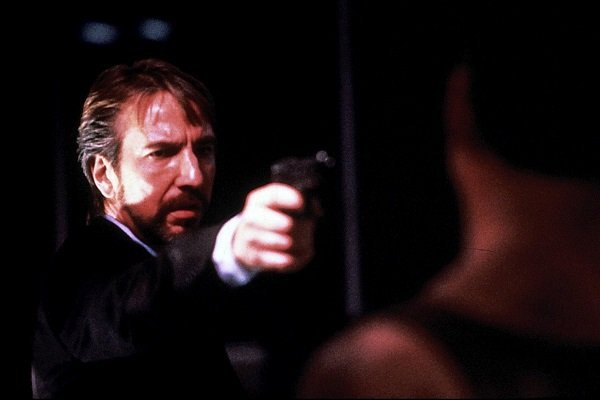 Jamie in Truly Madly Deeply (1990)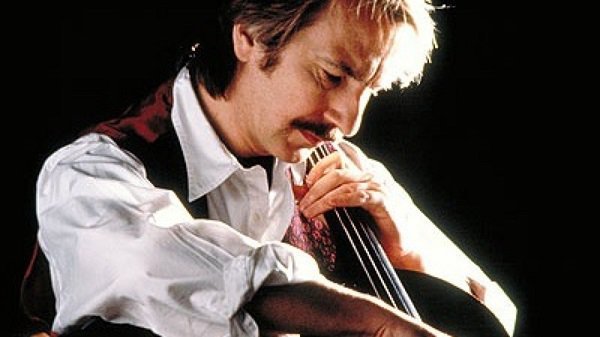 Sheriff of Nottingham in Robin Hood: Prince of Thieves (1991)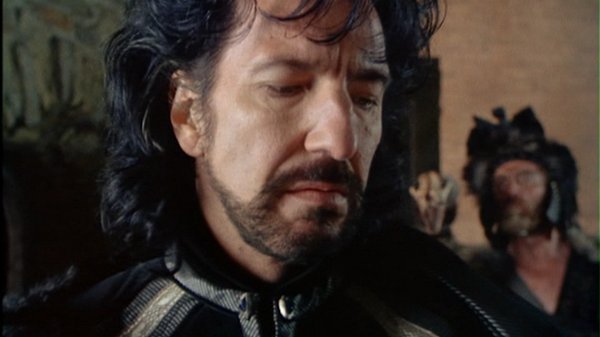 Colonel Brandon in Sense and Sensibility (1995)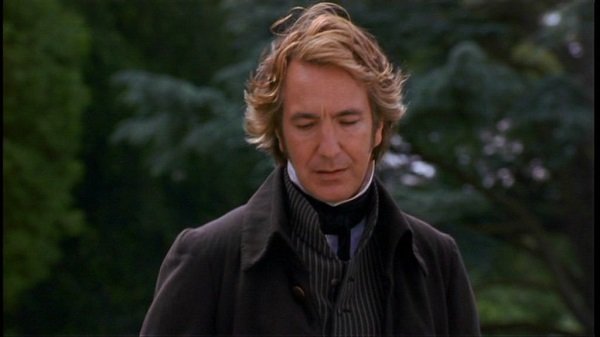 Metatron in Dogma (1999)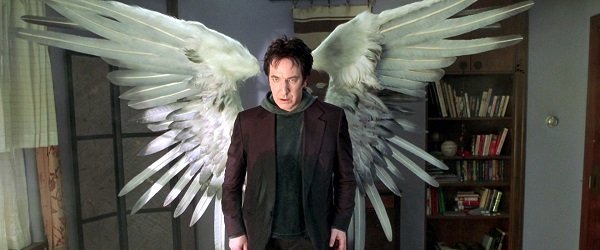 Alexander Dane in Galaxy Quest (1999)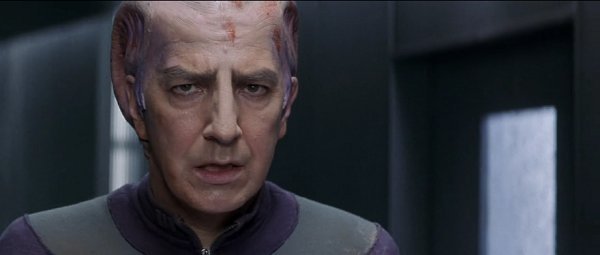 Harry in Love Actually (2003)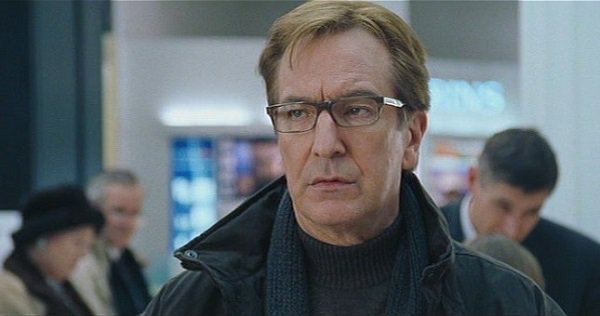 And of course, Professor Severus Snape in the Harry Potter series (2003-2011)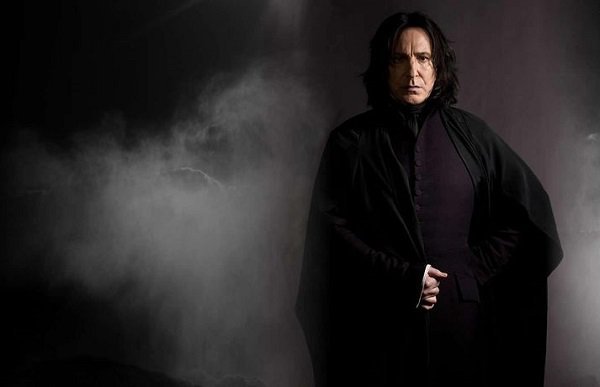 Off-screen, Rickman had been in a relationship with his childhood sweetheart, Rima Horton, since 1965. They had been living together from 1977, and last year, they got married in a secret ceremony.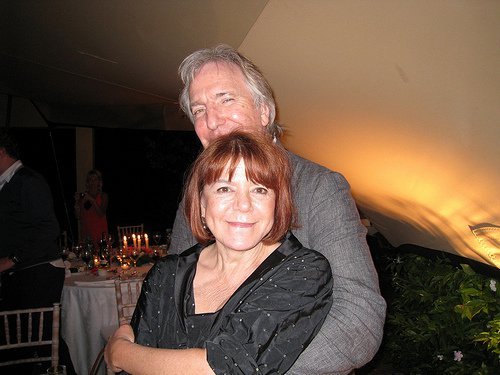 Through his works, on stage, television and film, Alan Rickman shall remain immortalized. As an actor, he was known for portraying tragic characters with intellectual depth. And who can forget that voice? Over his 40-year career, he has said some really interesting things, and we can't help reading some of them in his voice.
On how he finds the balance.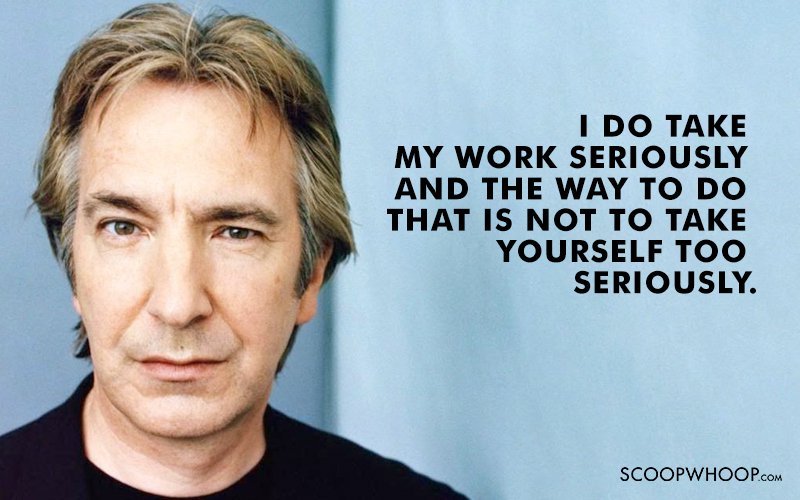 On not having kids.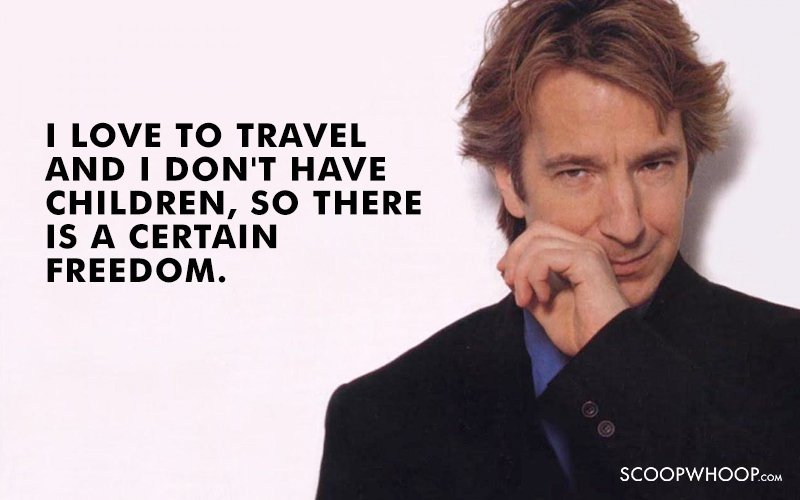 On how he tackled every role.