Recall every guilty moment in your life. Now if you try to combine all that guilt, you will still have nothing on this adorable dog.
In a video posted by Anthony Federica Granai on Facebook, his dog begs forgiveness from him. We can only imagine how horrible the mistake must have been.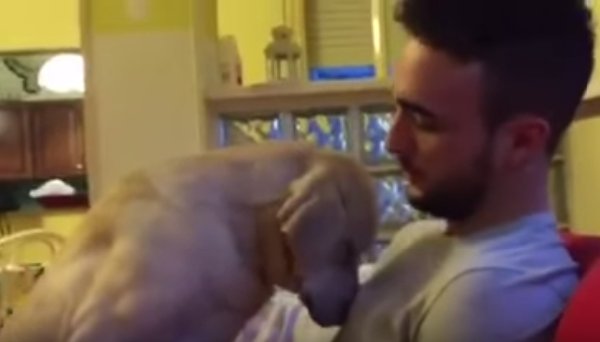 Look how apologetic he is! He even knows that a cute puppy face won't cut it, so he has resorted to hugs.
Heart. Has. Melted.