If hurtling through a glass tube at a height of 1000 ft is your idea of having a good time, then this Skyslide is perfect for your dose of thrills.
The 1,018 ft (304 meters) high US Bank in Los Angeles unveiled its new attraction, the Skyslide, this weekend. The 72-storey building happens to be the tallest building in both LA and California, since it threw open its doors in 1989.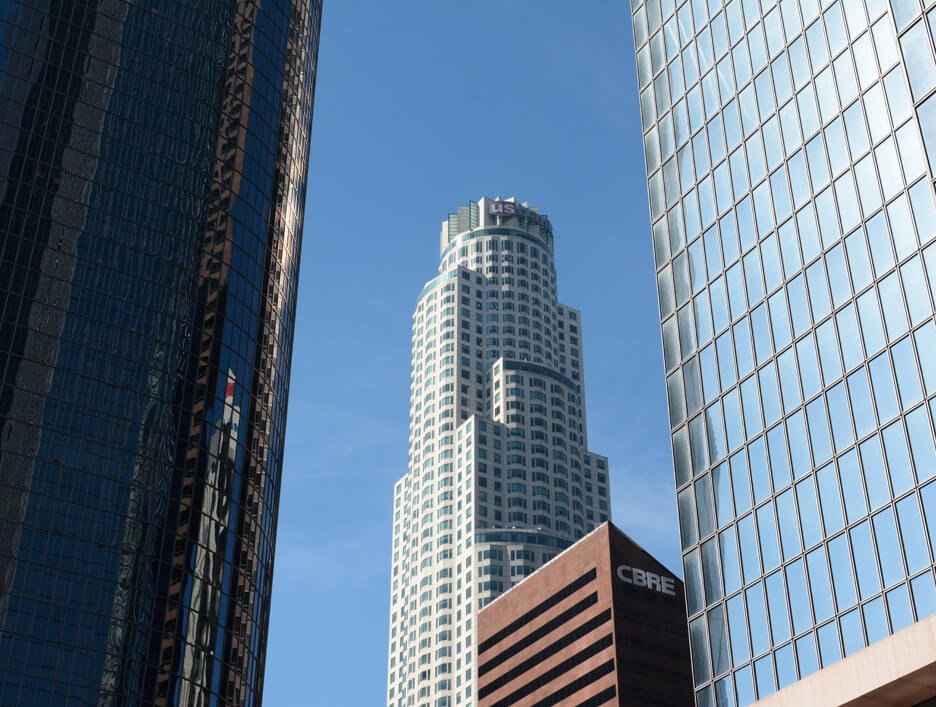 The 45 feet long chute stretches from a window on the 70th floor and provides heart-stopping adrenaline thrills and fantastic views as you whoosh down the side of the tower to land on an open-air roof deck.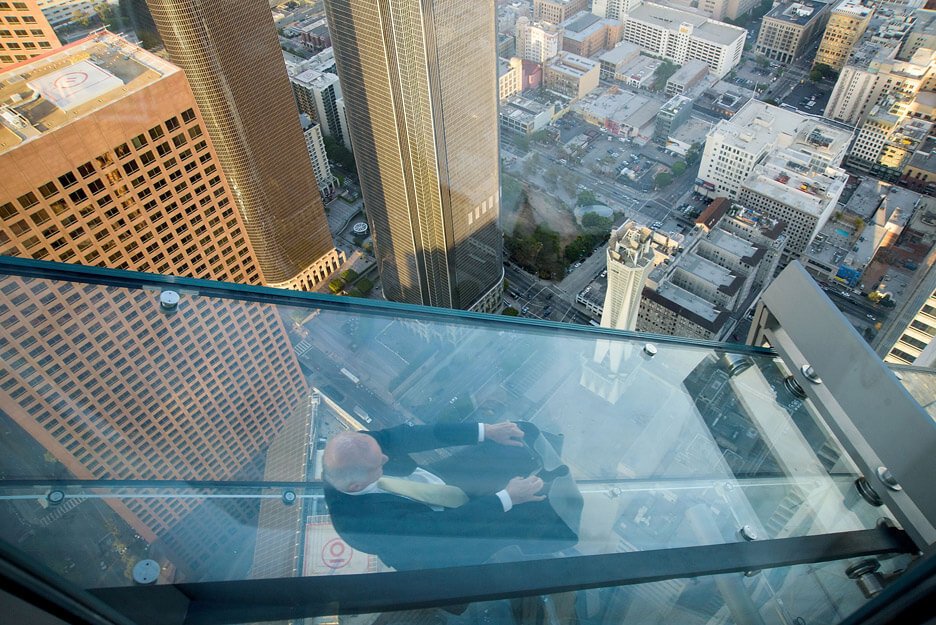 The slide is made of 32 mm thick glass panels, supported by a metal frame that hangs, terrifyingly, off the side of the tower. An engineering marvel, the Skyslide was designed by M. Ludvik Engineering.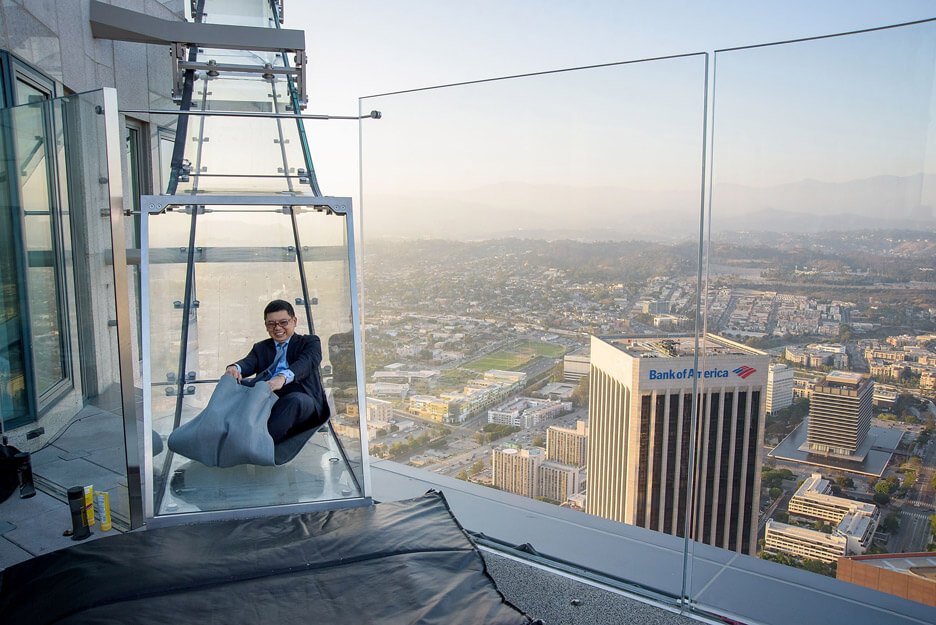 Visitors use mats to slide though the glass tube as the panoramic view of the city flashes by.
Skyslide is a component of the 2,800 sq ft (260 sq m) Skyspace observation deck which was created by Singapore developers OUE Limited after the skyscraper was bought in 2013. The Skyslide is understood to be a part of Gensler's $50 million renovation to the tower which was constructed by Pei Cobb Freed & Partners.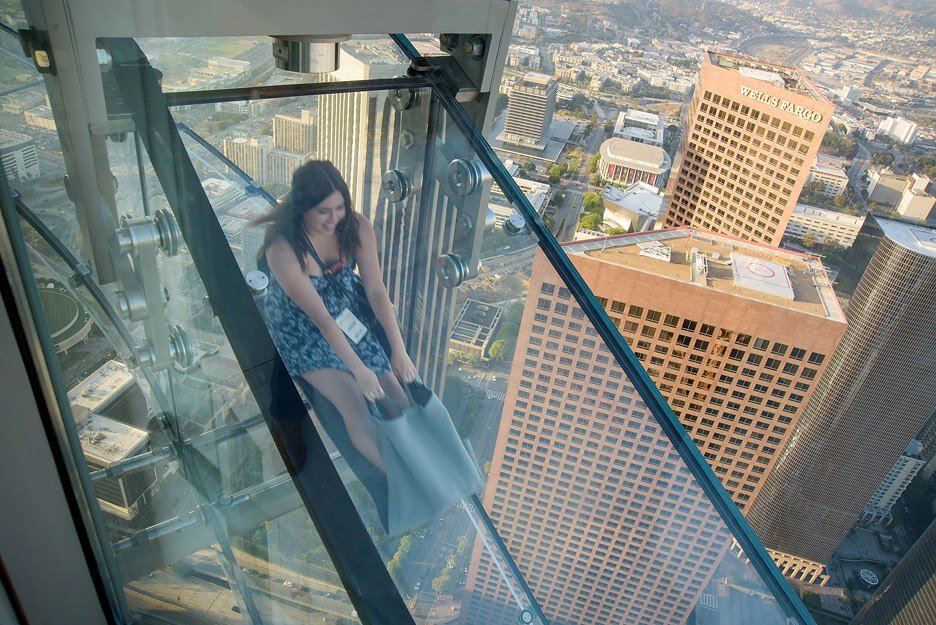 Since OUE is set to lose out on being the tallest building to Wilshire Grand tower which will open next year, the Skyslide was added as a distinctive feature to the skyscraper.
The Skyslide which OUE terms as "a thrill experience unlike any other" and the Skydeck are fast becoming a tourist destination for thrill-seekers which offer surreal views of the city, interactive exhibits and event spaces.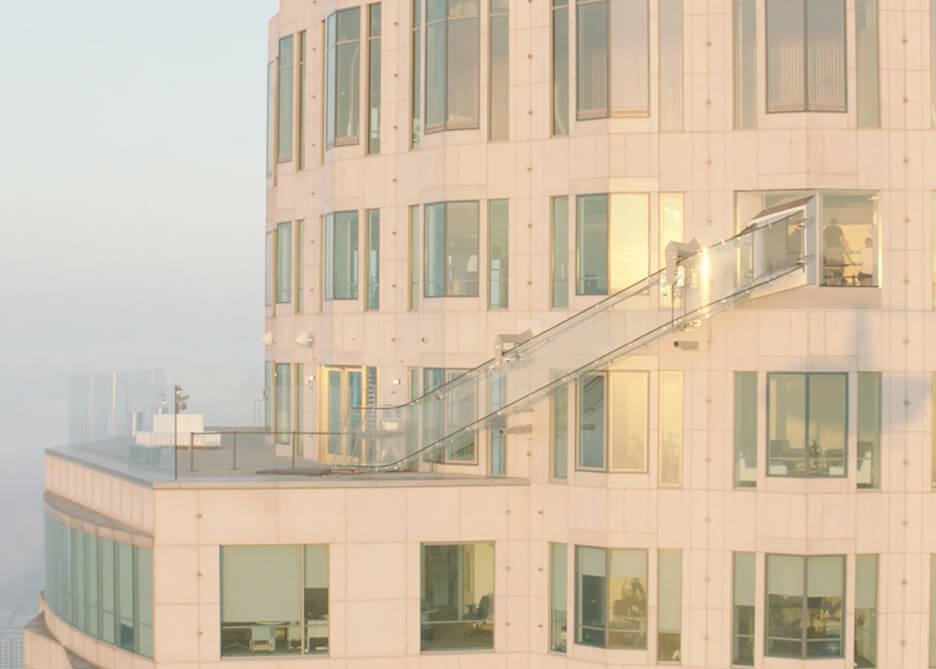 Visiting the Skydeck will cost you $25 and a ride on the Skyslide will cost you another $8.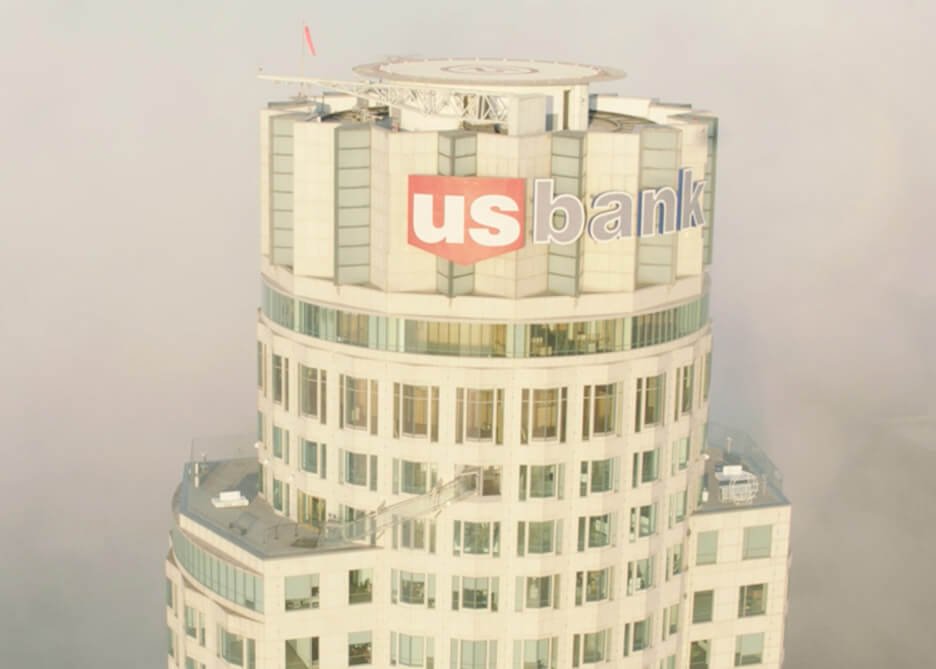 Though unique, the Skyslide isn't the only slide that runs around a mammoth structure. Recently, Belgian artist Carsten Höller created a 178 metre slide that spirals around the Anish Kapoor-designed ArcelorMittal Orbit in Queen Elizabeth Park In East London. The winding slide has a transparent top half and a silver base, offering a bird's eye view of London.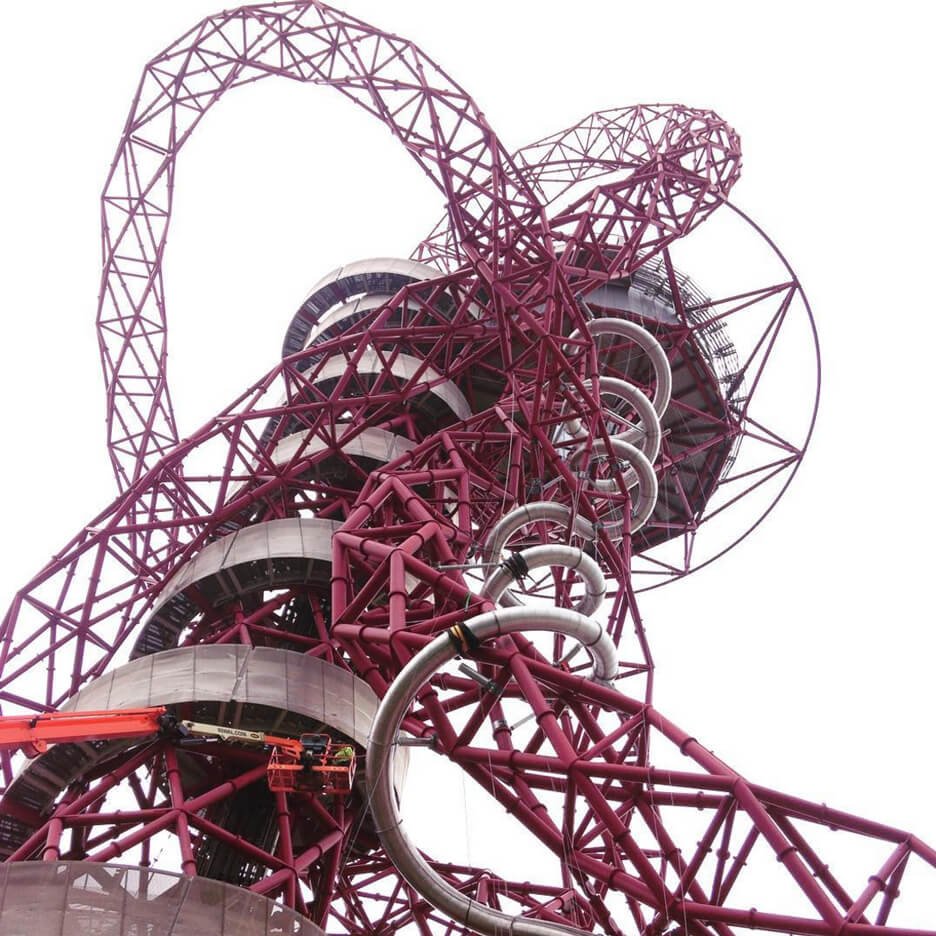 Watch delighted people whizzing through the Skyslide here.
If only all offices had Skyslides. Sigh.