A young boy covered in blood and dust from debris and his innocent eyes holding fear in them – This photo of Omran Daqneesh, sitting in the back of an ambulance, after an airstrike in Syria's Aleppo, became the picture of Syria's struggle. 
The image of the young boy went viral and showed the world how violent and scarring the situation in Aleppo really was. It brought out the tragedy of the civilians caught between the violent opposing political parties.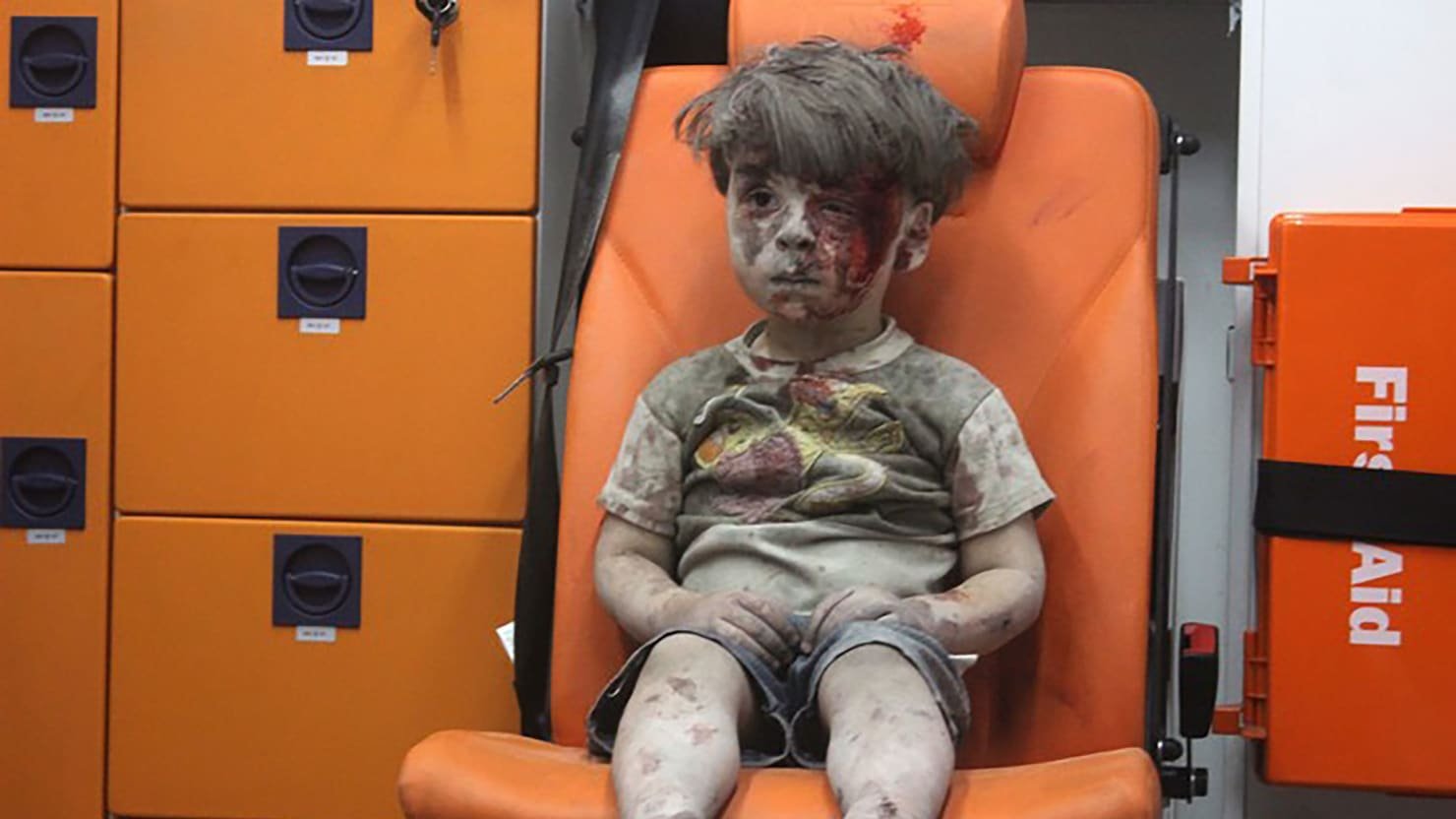 It was only last year that Omran and his family lost their home to an airstrike. Omran was pulled out of the debris with his body covered in blood and his cheeks stained in tears but his older brother, Ali, wasn't as lucky. He lost his life in the attack at the age of just 10.
However, the family is trying to move past the trauma. A new video shows Omran happily playing and running around the house, finally coming to rest on his father's lap. 
While it is a relief to see this young boy getting back to a normal life, this story also points out to the fact that the children of Syria deserve a way better childhood than being surrounded by violence and airstrikes.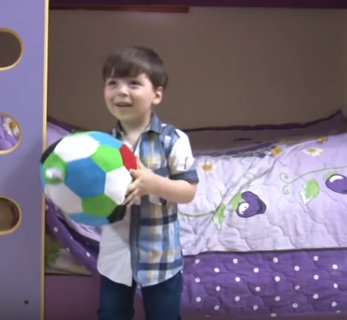 Here's the video of a seemingly happy Omran at home:
Hopefully, all Syrian children will one day smile just as bright as Omran.