An airline passenger's heartwarming letter to her pilots for the night is doing the rounds of the internet. Pilot Jai Dillon shared a picture of the letter, received by one of his colleagues at the end of the flight.
According to the letter, the passenger felt a need to reach out to her pilots and thank them for the incredible work they were doing, in the aftermath of the recent Germanwings plane crash in the Alps.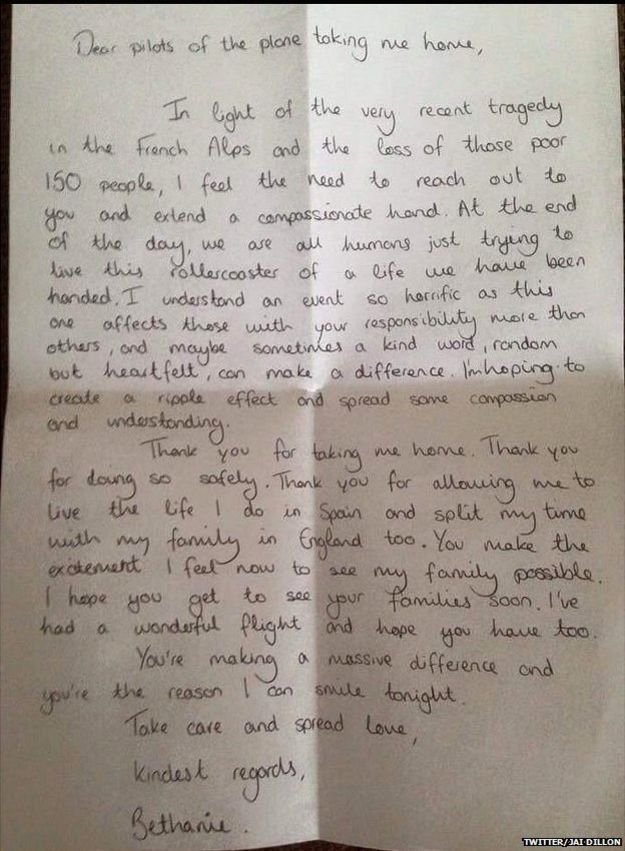 In her own words, "sometimes a kind word, random but heartfelt, can make a difference." We can't help but agree.