Highlight
When South African Philani Dladla was growing up as a child in KwaZulu Natal, he used to read a lot of books. But then he moved to Johannesburg to find work and soon found himself living the life of a dope fiend.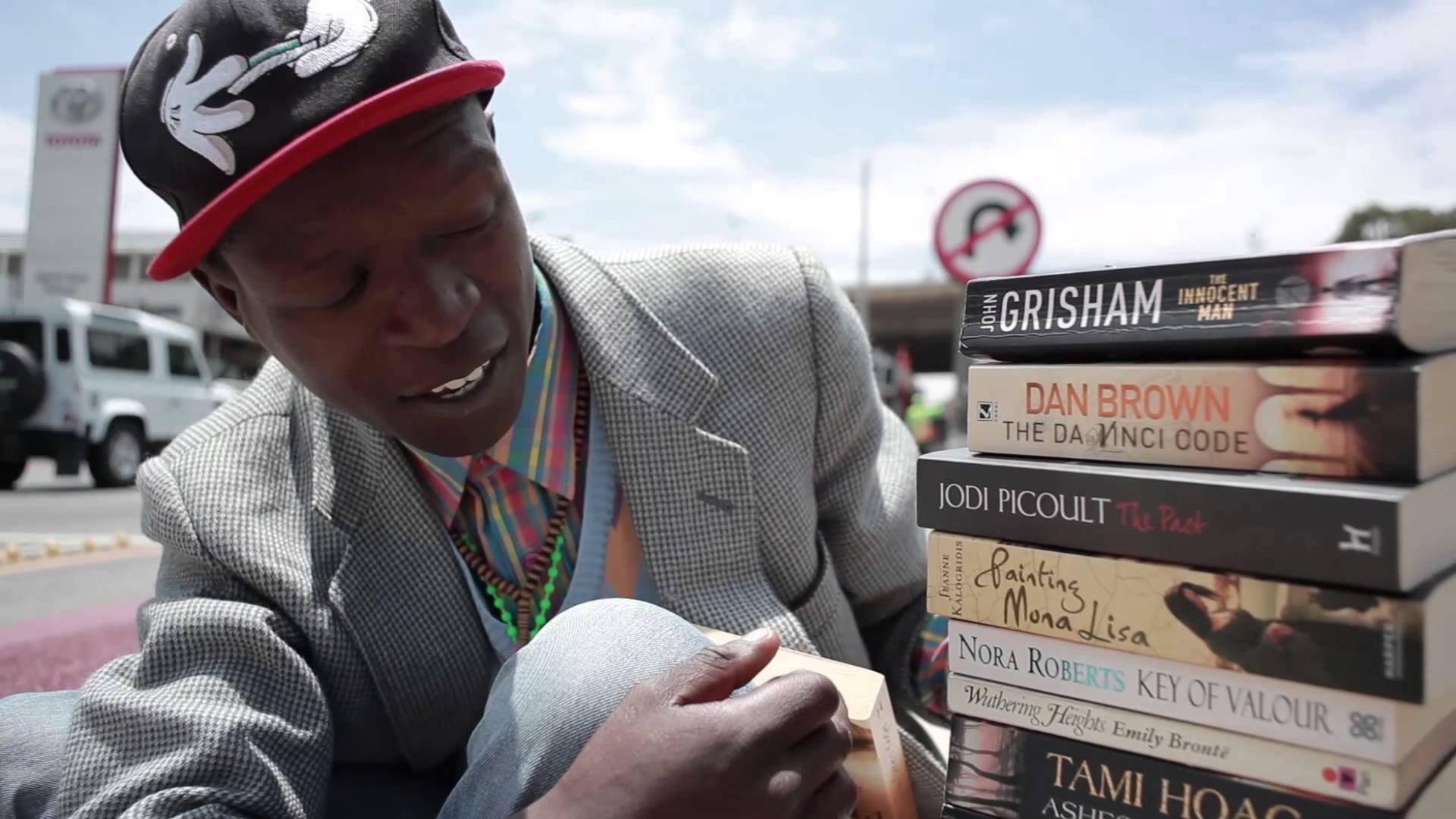 (Yes, his hat is rolling a joint. Deal with it.)
But unlike other junkies who begged on the streets of Johannesburg to score their next fix, Dladla etched out a living by selling books, or book reviews, at busy traffic intersections. Yes, he only sold books which he had read, and the price varied depending on how good he thought a book was. Books that he didn't like too much, he sold them for around 10 Rand (about ₹50) but books that he enjoyed reading, he sold them for up to 80 Rand (about ₹400). People called him 'the Pavement Bookworm'.
And the best part?
He eventually gave up the drugs.
He started making a living as a roadside bookseller and formed strong bonds with his customers, earning enough to pay for food, clothes and rent for a flat in Joubert Park, in Johannesburg's city centre. He also got involved in a community reading project. He started a club at Lepeng Pre-Primary School in the Johannesburg CBD, reading to 55 children.On a typical day, he received calls from any number of customers wanting to buy books from him. He arranged a time, preferably early in the morning, to meet in Greenside. With only the requested books in tow, he took a taxi from the city centre to Gleneagles Road and waited for his customers. "I know my people. I get in here and wait for them. After half-past-nine if they don't come I just go back home, prepare my stories for the day that I'm going to be reading for my kids and go in the afternoon and read for them."
The money he saved by not buying drugs, he used it to provide bread and soup for the people around him. It wasn't a lot of money, but it made Dladla realize that helping others gave him a sense of joy that no drug could match.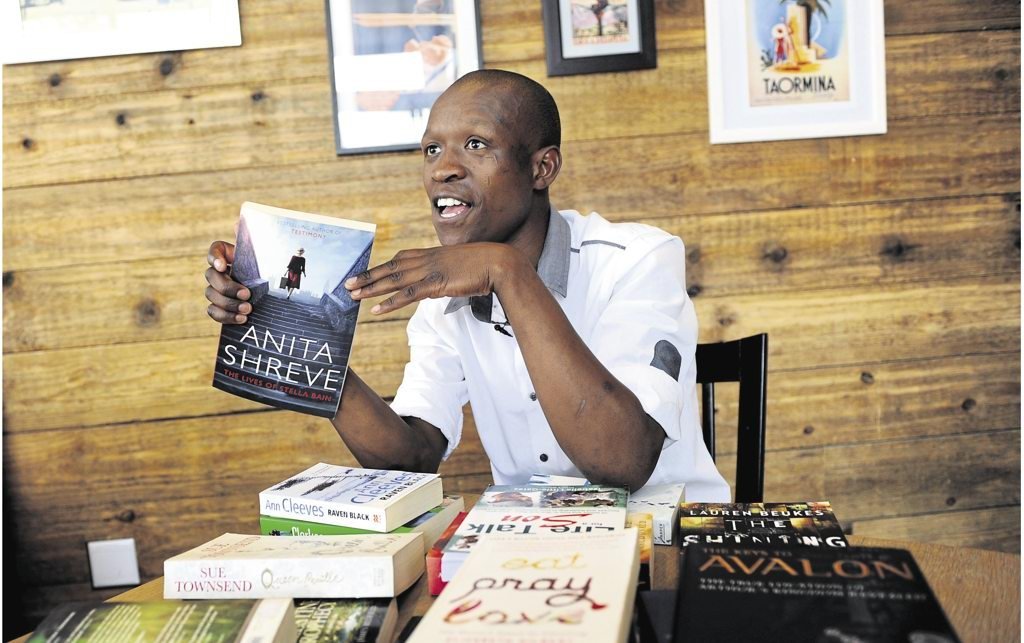 But Philani Dladla had to face his share of humanity's dark side too.
Dlalda had once tried to kill himself, on more than one occasion other people tried to kill him. When Dladla's success story gained momentum, the people who lived around him, robbed him regularly for money and other possessions.
To ensure that he doesn't get beaten or killed, Dladla decided to move back to KwaZulu Natal until the situation was better.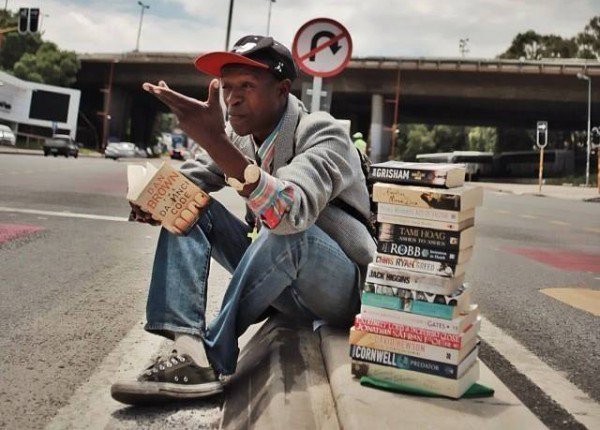 However, all hope is not lost.
Earlier this year, Philani Dladla even got his own book published.
Looks like the pavement bookworm has come a full circle.
You can check out CCTV Africa 's feature on Philani's work right here.
h/t One.org