The Olympics must have ended but the people badmouthing about our performance are still going on. Firstly it was Shobhaa De, then a Pakistani journalist, followed by Ram Gopal Verma. This time, it's the British journalist and television personality, Piers Morgan. Look at his tweet: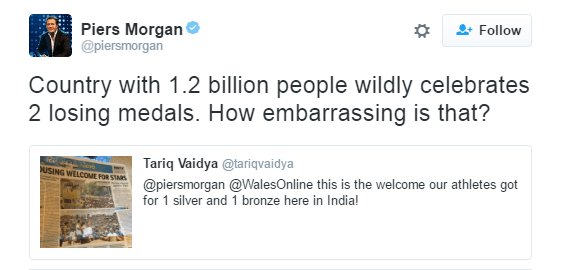 Knowing that one of your countrymen is amongst the top players in any sport indeed calls for a celebration. Twitter is very well-aware of this fact and in the same spirit started putting some sense in Morgan.

 And then started the trolling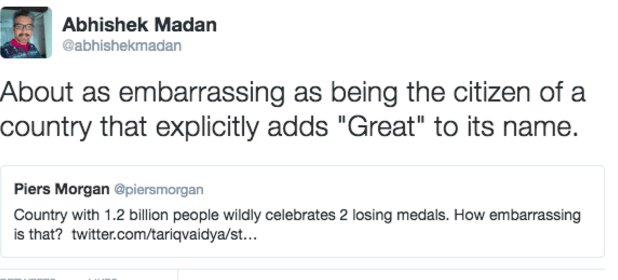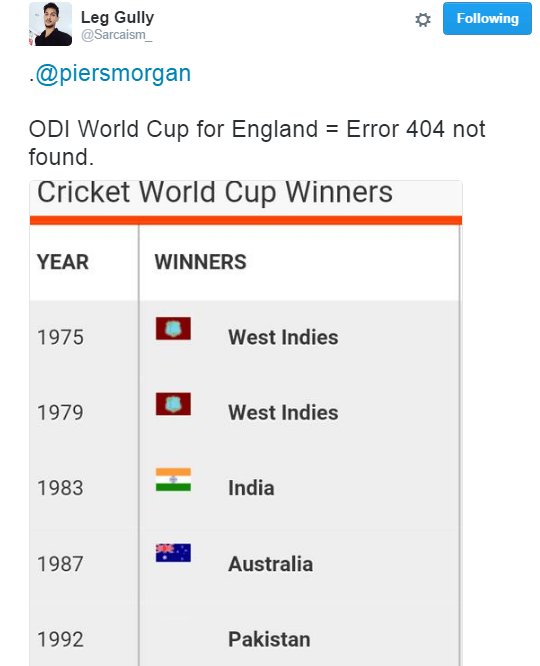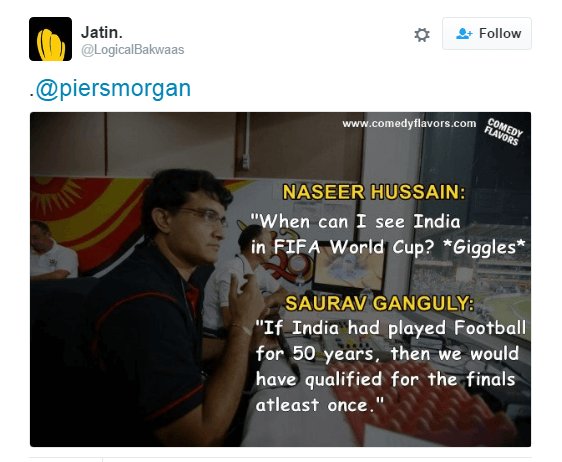 Piers Morgan didn't even stop here, he again took a dig at our athletes.

Looks like he is asking for some for trolling. What are you waiting for guys?