The late 2014 to November 2015 period has had tonnes of movies that people loved, or at least eagerly bought tickets for (since numbers generate rewards in this business). Some, like Mad Max: Fury Road , delivered what they promised and then some, while some others like Avengers: Age of Ultron didn't fare as well as the prequel but set the stage for next year's blockbusters. And then there were films like Inside Out, Spy and Ant-Man that delighted us with their genius.
But there were many films that sort of flew under the radar, were discussed in 'hipsters anonymous' meetings (no that's not really a thing: meetings are too mainstream) or weren't mass-y enough. That doesn't mean they weren't good. Which is why, I created a list of films from late 2014 to November 2015 that I feel deserved more acclaim than they actually did. They are not in any order of ranking. Check it out.
1. Inherent Vice
Genre – Crime/DramaStarring – Joaquin Phoenix, Owen Wilson
Larry "Doc" Sportello (Joaquin Phoenix) navigates a psychedelic world of surfers, stoners and cops to solve the case brought to him by a former lover. When she too disappears, the situation gets murkier.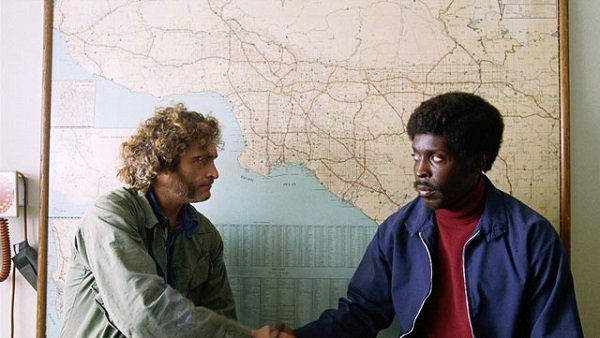 2. It Follows
Genre – Horror/ThrillerStarring – Maika Monroe, Keir Gilchrist
When carefree teen Jay (Maika Monroe) sleeps with her new boyfriend, Hugh (Jake Weary), for the first time, she learns that she is the latest recipient of a fatal curse that is passed from victim to victim via sexual intercourse. Death, Jay learns, will creep inexorably toward her as either a friend or a stranger. Jay's friends don't believe her seemingly paranoid ravings, until they too begin to see the phantom assassins and band together to help her flee or defend herself.

3. Cop Car
Genre – ThrillerStarring – Kevin Bacon, James Freedson-Jackson, Hays Wellford
Two young, mischievous boys (James Freedson-Jackson, Hays Wellford) stumble upon a seemingly abandoned police cruiser and steal it, unaware that its murderous owner (Kevin Bacon) has stashed a hostage in the trunk.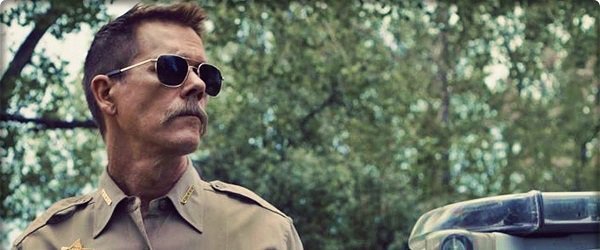 4. The End of the Tour
Genre – Biography/DramaStarring – Jason Segel, Jesse Eisenberg
David Lipsky (Jesse Eisenberg) from Rolling Stone magazine interviews David Foster Wallace (Jason Segel), the author of Infinite Jest, arguably one of the best novels ever written.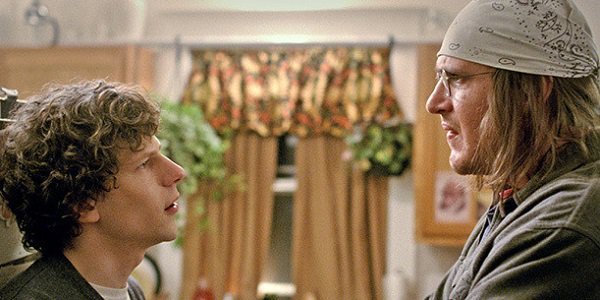 5. Wild Tales
Genre – Comedy/ThrillerStarring – Darío Grandinetti, María Marull, Mónica Villa
A Spanish-Argentine black comedy that comprises of six standalone shorts united by a common theme of violence and vengeance. Wild Tales is a subversive satire that doubles as a uniformly entertaining anthology film.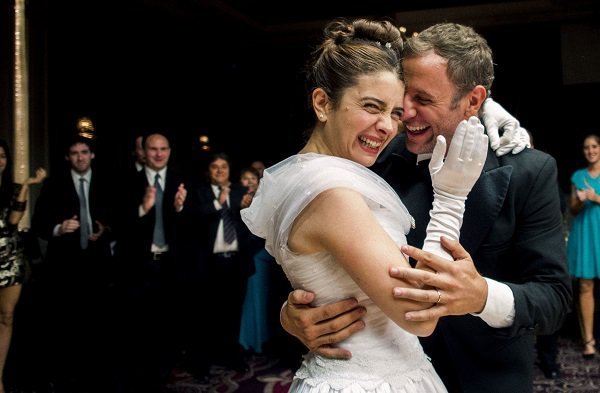 6. People Places Things
Genre – Comedy/DramaStarring – Jemaine Clement, Regina Hall, Jessica Williams
Will Henry (Jemaine Clement) is a newly single graphic novelist balancing parenting his young twin daughters and a classroom full of students while exploring and navigating the rich complexities of new love and letting go of the woman who left him. Fellow Flight of the Conchords fans, this is your chance to see a non-deadpan side of the talented actor.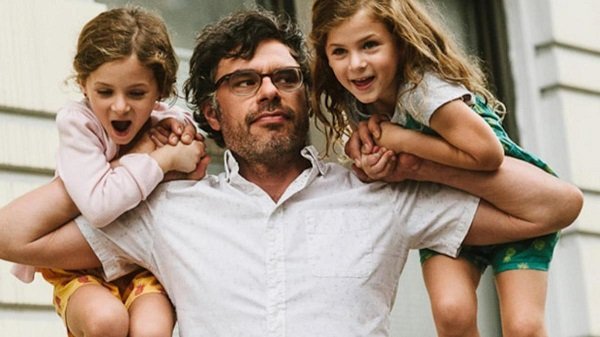 7. Dope
Genre – Comedy/Crime/MusicStarring – Shameik Moore, Tony Revolori, Kiersey Clemons
Malcolm (Shameik Moore) and his friends Jib (Tony Revolori) and Diggy (Kiersey Clemons) bond over '90s hip-hop culture, their studies and playing music in their own punk band. An encounter with a drug dealer named Dom lands Malcolm and company at the dealer's nightclub birthday party. When the scene turns violent, they flee – with the Ecstasy that Dom secretly hid in Malcolm's backpack. A wild adventure ensues as the youths try to evade armed thugs who want the stash.
8. Slow West
Genre – Western/Crime/ActionStarring – Kodi Smit-McPhee, Michael Fassbender
A Scottish teenager (Kodi Smit-McPhee) searches for the girl he loves in 19th century Colorado, while a bounty hunter (Michael Fassbender), who offers to serve as his bodyguard, keeps his real motives hidden.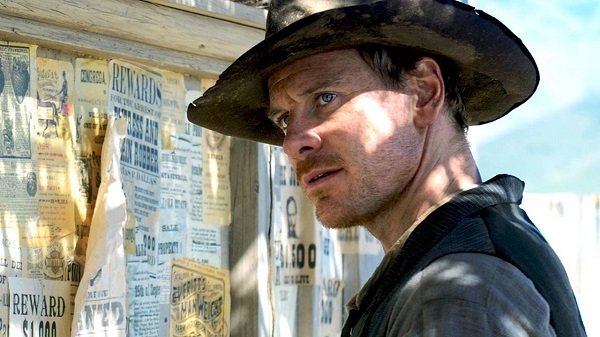 9. Love & Mercy
Genre – Drama/Biography/MusicStarring – Paul Dano, John Cusack, Paul Giamatti
By the late 1960s, the Beach Boys' Brian Wilson (Paul Dano) stops touring, produces "Pet Sounds" and begins to lose his grip on reality. By the 1980s, Wilson (John Cusack), under the sway of a controlling therapist, finds a savior in Melinda Ledbetter. You don't need to be a Beach Boys fan or a 60's music lover to enjoy this, but in case you are one, this is what you'd call a "must watch".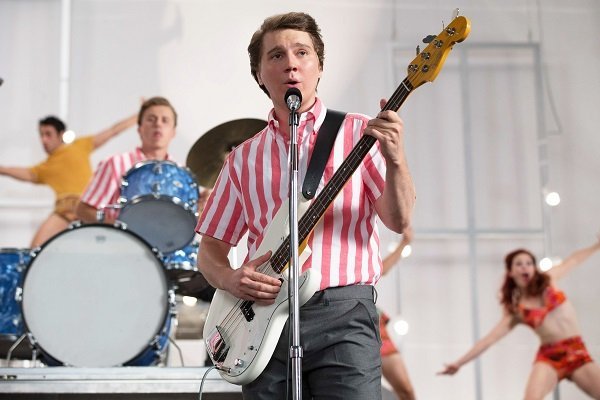 10. White God
Genre – DramaStarring – Zsófia Psotta, Sándor Zsótér, Lili Horváth
When an abandoned dog struggles to get back to his owner, he joins a canine revolution. White Dog might be as bizarre as its premise, but it's the good kind of bizarre.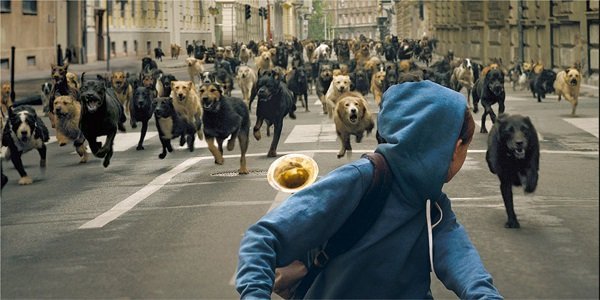 11. The Man from U.N.C.L.E.
Genre – Action/Thriller/ComedyStarring – Henry Cavill, Armie Hammer, Alicia Vikander
Combine some Cold War action with some Guy Ritchie wizardry and you get a sleek thriller that's funny, fast and unapologetically entertaining. Henry Cavill and Armie Hammer make a surprisingly efficient pair of spies who reluctantly team up to save the world. Also, kickass soundtrack.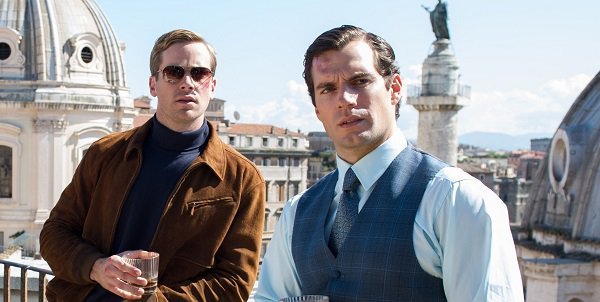 12. While We're Young
Genre – Comedy/DramaStarring – Ben Stiller, Naomi Watts, Adam Driver
When it comes to making films that you can uncomfortably relate to, Noah Baumbach is the man. This time he takes on a middle-aged couple (Ben Stiller and Naomi Watts) and their insecurities that get exposed when they befriend a younger couple.
13. The Assassin
Genre – Action/DramaStarring – Shu Qi, Chang Chen
In 9th-century China, an exiled assassin (Shu Qi) must choose between love or duty when she receives orders to kill a man (Chang Chen) from her past. Even though The Assassin is not as fast other Wuxia films, it rewards the viewer with it's slow, meditative style. And the visuals are wallpaper worthy, so there's that.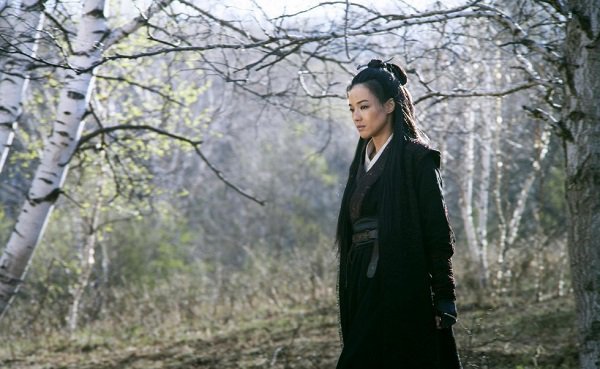 14. Mistress America
Genre – Comedy/DramaStarring – Lola Kirke, Greta Gerwig
A college freshman (Lola Kirke) cures her disappointment and loneliness by allowing herself to be pulled into the wacky schemes of her future stepsister (Greta Gerwig). Gerwig and Noah Baumbach have already collaborated in Frances Ha and Greenberg, and Mistress America is proof that these two can do no wrong.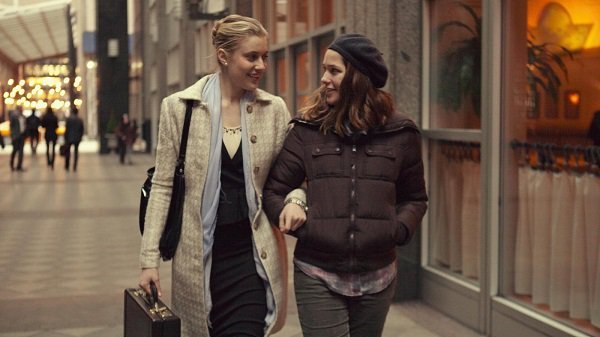 15. Spring
Genre – Romance/Drama/FantasyStarring – Lou Taylor Pucci, Nadia Hilker
An aimless young man (Lou Taylor Pucci) takes an impromptu trip to Italy and becomes involved with an alluring student (Nadia Hilker) who harbors a transformative secret that frankly, no partner is ready for. Spring is a mix of Before Sunrise and Let The Right One In .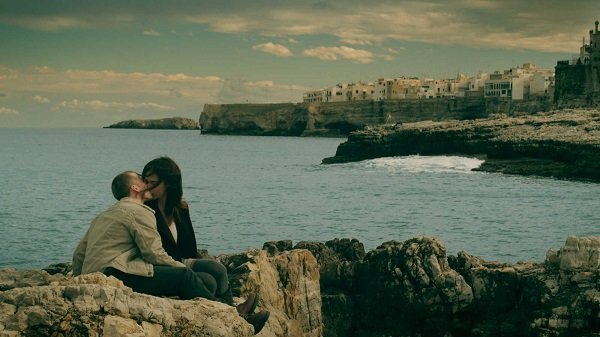 16. Child 44
Genre – Crime/ThrillerStarring – Tom Hardy, Noomi Rapace, Gary Oldman
In 1950s Soviet Russia, secret police agent Leo Demidov (Tom Hardy) refuses to denounce his wife, Raisa (Noomi Rapace) as a traitor. Finding themselves exiled to a grim provincial outpost, Leo and Raisa join forces with Gen. Mikhail Nesterov (Gary Oldman) to capture a serial killer who preys on young boys. They soon find that their investigation threatens a system-wide cover-up enforced by Vasili (Joel Kinnaman), Leo's psychopathic rival. It's not a bad movie, once you get over Tom Hardy's forced Russian accent.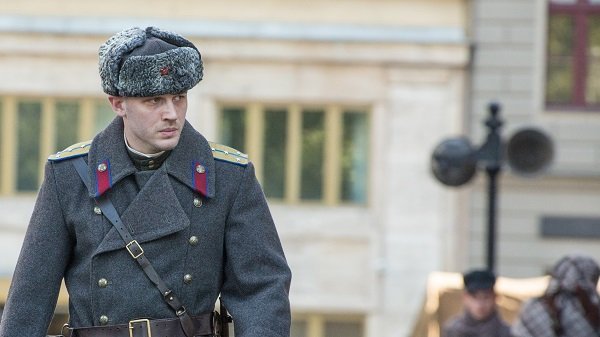 17. Danny Collins
Genre – Comedy/Drama/MusicStarring – Al Pacino, Annette Bening
Al Pacino plays an aging rocker who decides to re-evaluate his life after receiving a long-undelivered letter from John Lennon. With a stellar supporting cast that includes the amazing Annette Bening, Danny Collins will make you feel things you felt when you first watched Jerry Maguire .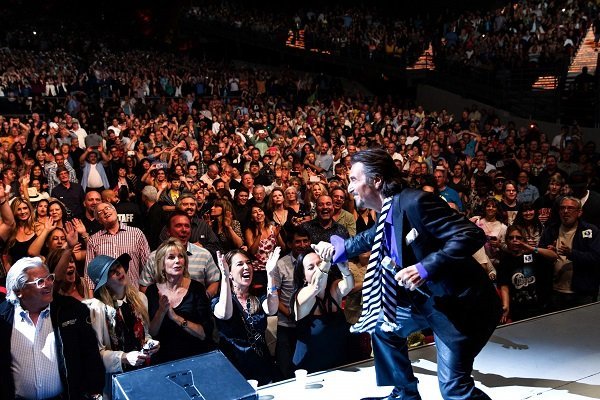 18. Ex-Machina
Genre – Sci-fi/ThrillerStarring – Oscar Isaac, Alicia Vikander, Domhnall Gleeson
Don't be fooled by the fact that Ex-Machina only has three speaking characters – the plot uses science, human insecurities, and the concept of artificial intelligence to pull the viewers and never let them leave until the credits roll.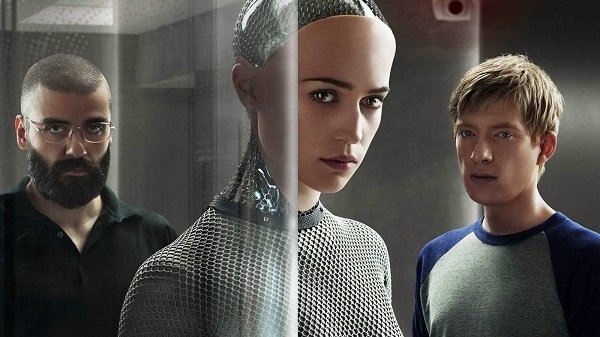 19. Run All Night
Genre – Crime/ActionStarring – Liam Neeson, Ed Harris, Joel Kinnaman
Okay this is a weird one to include in this list, but you have to give an action movie its due, especially when it does the job it's supposed to. Yes, it has corny lines that only make sense Liam Neeson delivers them, but so what? Run All Night is this year's John Wick .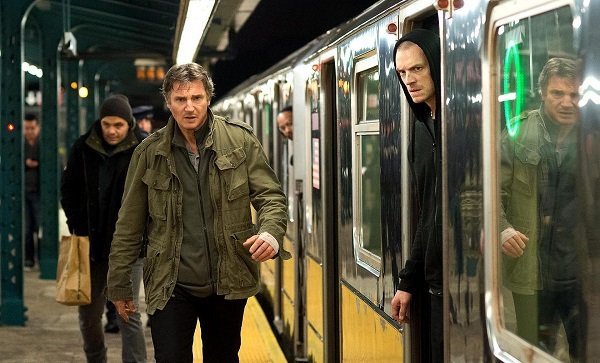 20. Me and Earl and the Dying Girl
Genre – Comedy/DramaStarring – Thoman Mann, RJ Cyler, Olivia Cooke
High schooler Greg, who spends most of his time making parodies of classic movies with his co-worker Earl, finds his outlook forever altered after befriending a classmate who has just been diagnosed with cancer. Unlike The Fault in our Stars , this one gets everything right.
Think I missed something? Possible, yes. One person can't watch everything, right? Feel free to comment and let us know.