TV shows have taken over our love for movies. Owing to the popularity of Mad Men, Game of Thrones, Breaking Bad, Homeland, Modern Family and a few others, we are witness to the golden age of television. Thanks to a lot of movie writers brandishing their talent to script TV shows, we now have gems like True Detective, Person of Interest, etc. which are written way better than some recent films. While some of these shows are really popular among the masses, there are some others that haven't enjoyed the same level of exposure.
This write-up is an attempt to talk about such shows and ensure these gems do not remain ignored.
If you like
Friends
A sitcom about 6 friends in their twenties living in Manhattan and trying to make their way through careers and relationships.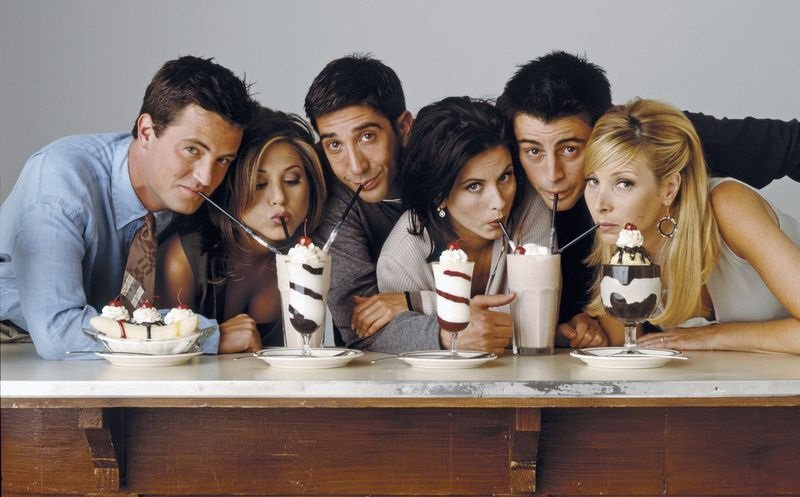 You might also like
Seinfeld
The landmark Jerry Seinfeld-Larry David creation about four neurotic New Yorkers was ostensibly about nothing, but of course was uniquely something: the master of sitcom domain (earning 10 Emmys over its nine-year run) that its star described as 'micro-concept TV.' Dry humor at its best.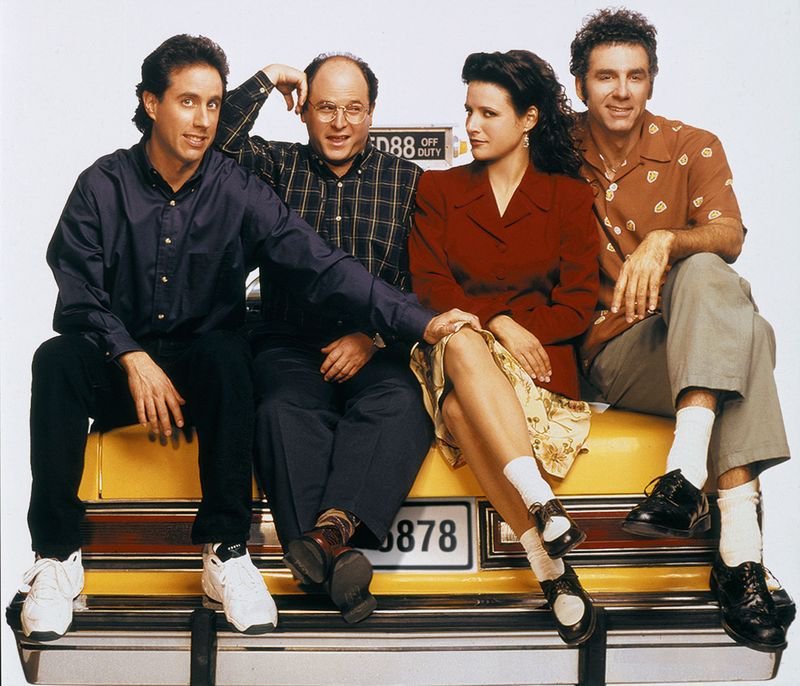 Coupling
It might look like the lesser known British cousin of Friends, but believe me, the comedy is edgier and the lines are sharper. Friends, we see your Chandler Bing and we raise you a Jeffrey Murdoch.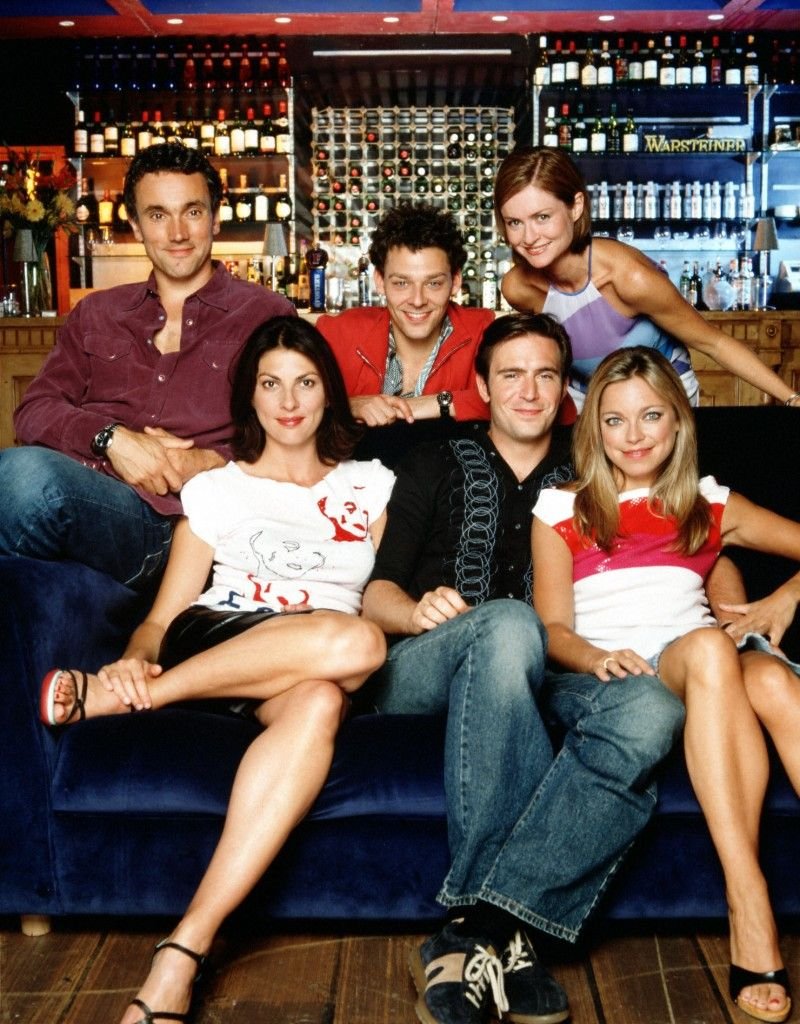 That '70s Show
Everything that was cool about the 1970s, is on this show. Floral shirts, bell-bottom pants, weed-loving teenagers and a kick-ass soundtrack, this show had it all.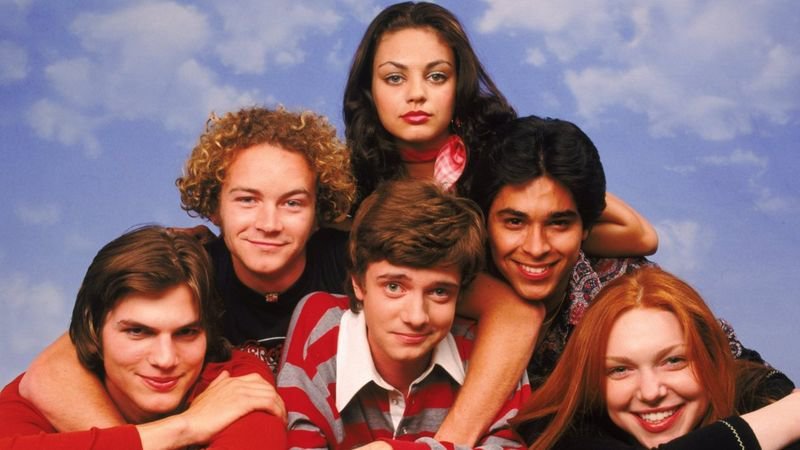 If you like
Game of Thrones
I don't really need to describe this adaptation of George R.R. Martin's A Song of Ice and Fire series. Except that I can't wait for the new season to start.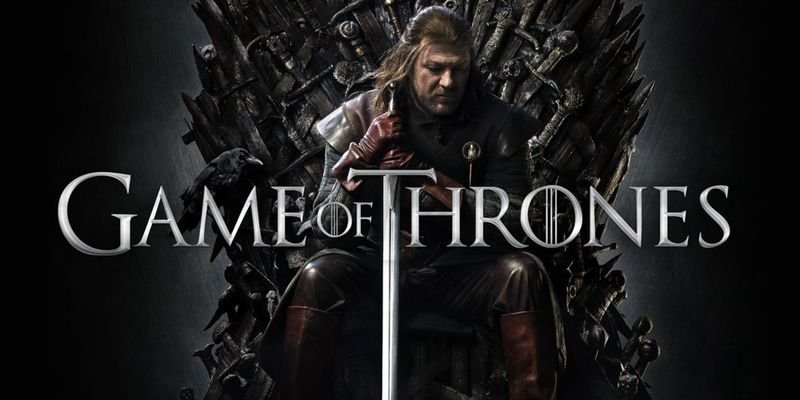 You might also like
Rome
This is one show I truly miss. The two seasons that aired, chronicled the Roman empire as it witnessed the war between Gaius Julius Caesar and Gnaeus Pompeius Magnus, Caesar's relation with Cleopatra, his fall and the rise of his heir, Augustus Caesar, all through the eyes of two Roman soldiers, Lucius Vorenus and Titus Pullo. The action was realistic, the drama believable and a production level, way ahead of its time.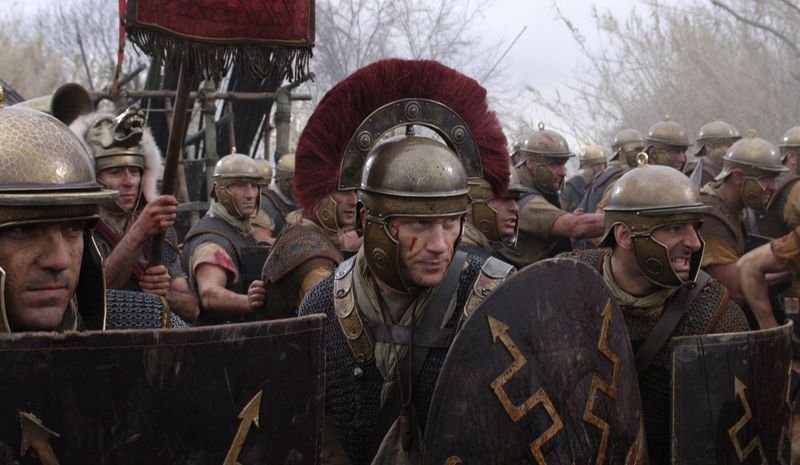 The Pillars of the Earth
An adaptation of Ken Follett's historical fiction, The Pillars of the Earth is a treat for any history geek. The central plot revolves around the family of a master builder and is set against actual events around 12th century England. And yes, it is also features the talented Eddie Redmayne, who has been nominated for multiple awards this year for his portrayal of Stephen Hawking.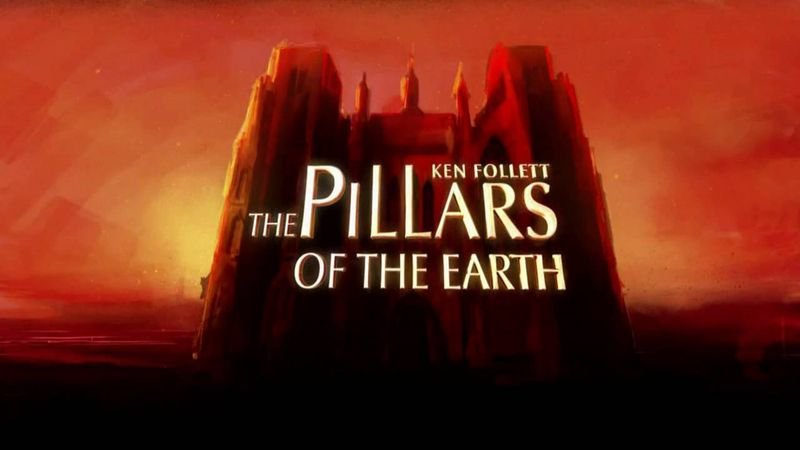 The Tudors
This is set in 16th century England and depicts the life of the famous King Henry the VIII, played by Jonathan Rhys Meyers, also featuring key figures from that period like his mistress Anne Boleyn (played by Natalie "Margery Tyrell from GoT" Dormer) and his brother-in-law, Charles Brandon, 1st Duke of Suffolk (played by Henry "Man of Steel" Cavill). Although it takes some creative liberties, the show does a good job of telling how England separated from the Catholic Church and formed The Church of England.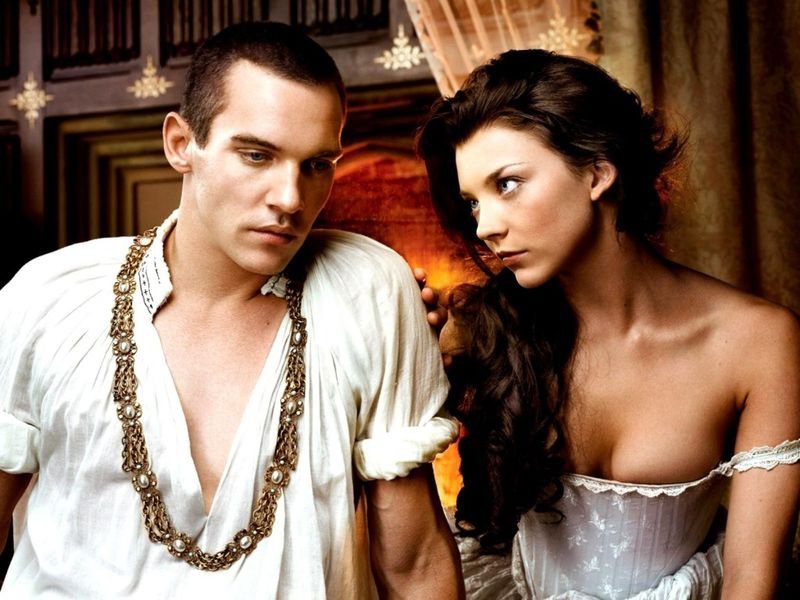 If you like
Mad Men
A look at one of the most prestigious ad agencies in 1960s New York centered around the mysterious but dashing Creative Director, Don Draper. One of the best written period pieces ever.
You might also like
Masters of Sex
A drama about the pioneers of research on human sexuality and how they started a sexual revolution. Just like Mad Men, it too gives us a glimpse of what the world was like not too long ago.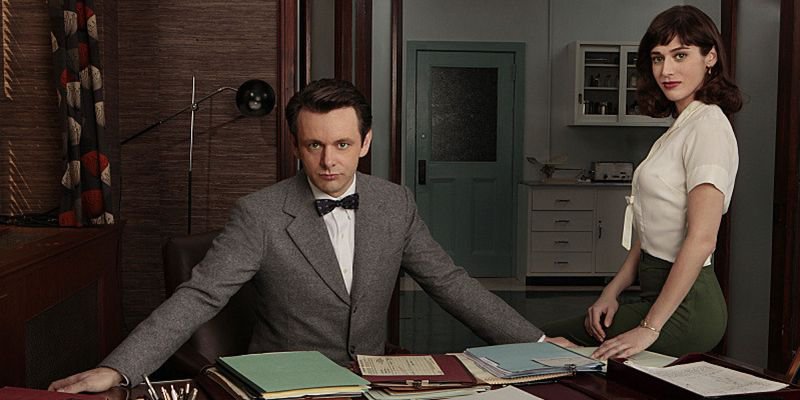 The Newsroom
No, it's not similar to Mad Men but I guess it makes onto this list here because The Newsroom too shows us how people in the media do things. Aaron Sorkin's drama is possibly the closest we'll ever get to seeing the actual battles that go behind the scenes in a news channel that's struggling to keep up with the so-called "disruptive" media.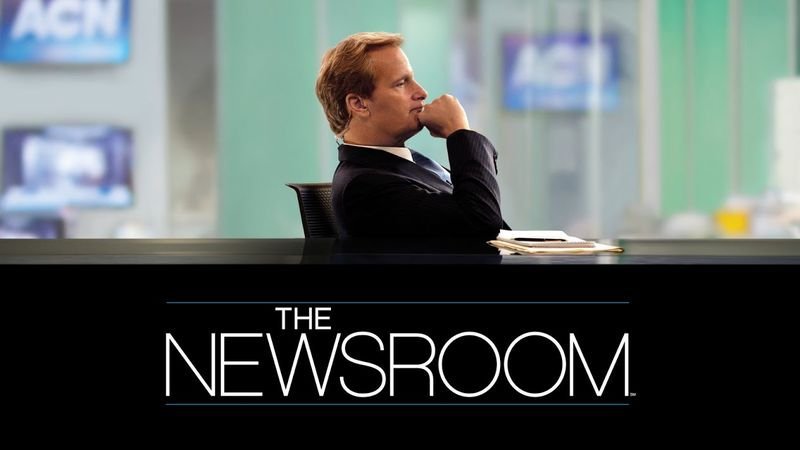 Magic City
When Cuba stopped being the go-to tourist destination for rich people and mobsters in 1959, Miami opened its doors. Magic City is about one man who tries to cash in on it while being surrounded by famous mobsters of that era.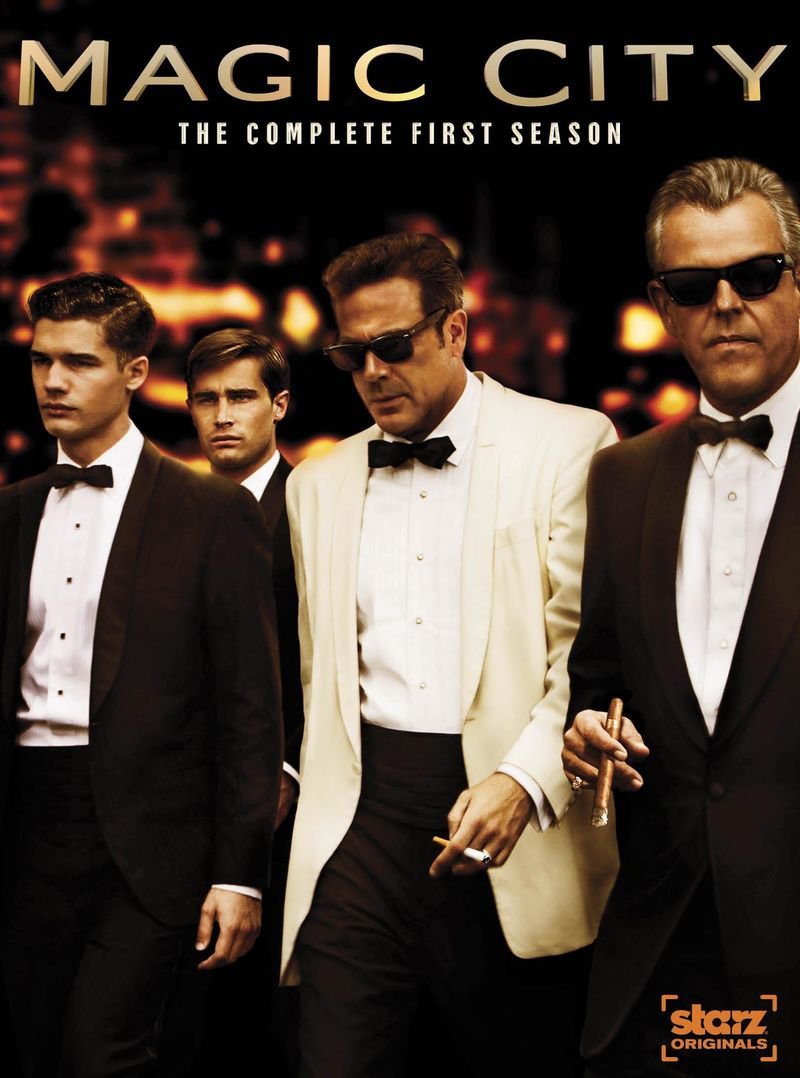 If you like
Modern Family
Funny to the bone and dysfunctional to the core, Modern Family is one of the few shows that revitalized comedy on TV after the post-Friends lull.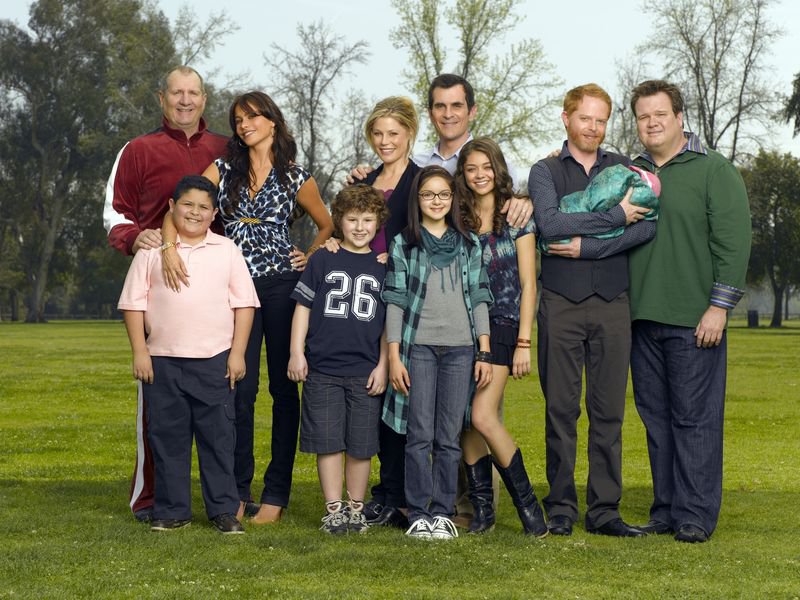 You might also like
Arrested Development
Often touted as the funniest show in America in the 2000's, Arrested Development is in a league of its own. Dysfunctional to the highest order, the Bluths could possibly be the best sitcom family ever.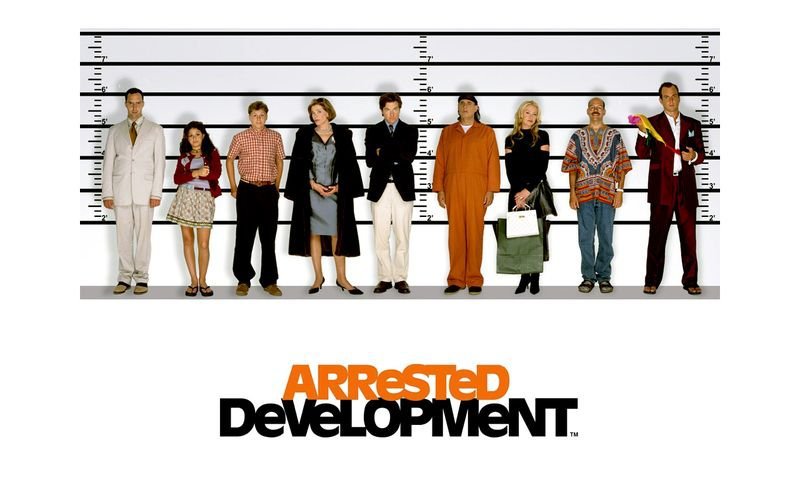 Malcolm in the Middle
Before Bryan Cranston broke into the scene as Walter 'Heisenberg' White, he played Hal in Malcolm in the Middle, a show about a goofball dad, a strict but loving mother and their four sons, told from the perspective of the third son, who thinks he's the only normal person in the family.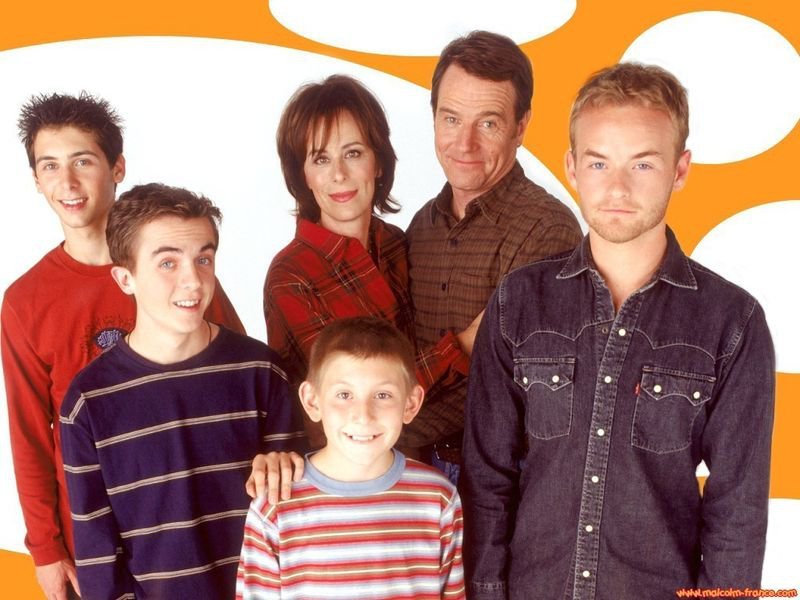 Black-ish
If you're looking for a light handling of racial identity issues faced by a suburban African-American family, Black-ish is the answer. A comedy about a family where the dad is trying to get his kids to get closer to their "roots", this show is a refreshing change from the typical family sitcom. And it's always nice to see Lawrence Fishburne crack a few good ones.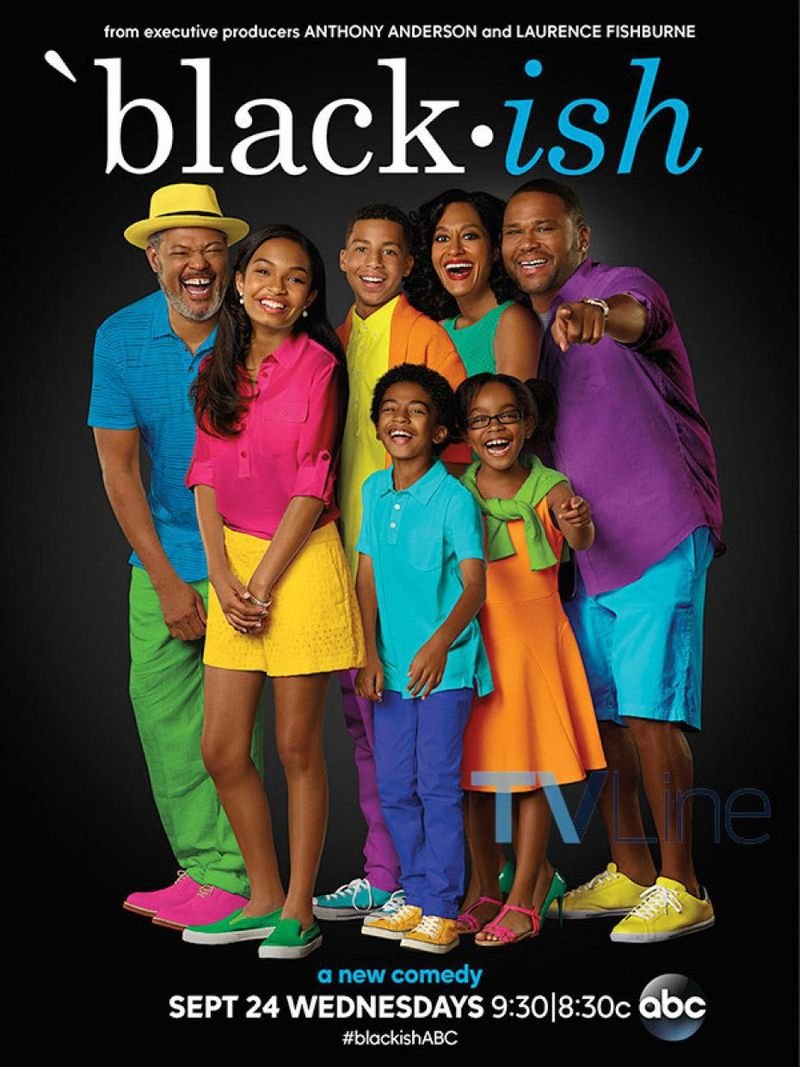 If you like
30 Rock
Anyone who knows what it feels like to have to deal with irritating co-workers, an obnoxious boss and the world in general, while having to run things smoothly, will relate to Tina Fey's 30 Rock.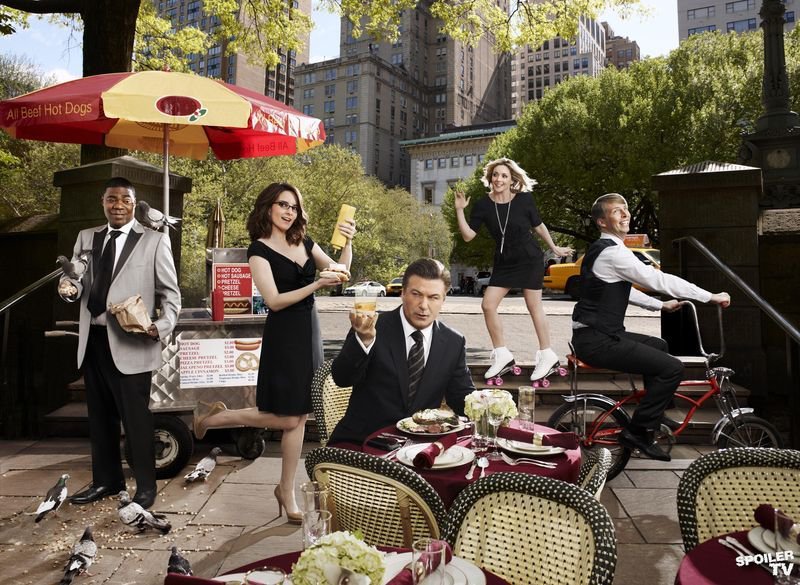 You might also like
Parks and Recreation
A quirky group of people working for Indiana's public works tries to make their town better by taking up meh-type projects. With names like Amy Poehler, Aziz Ansari and Nick Offerman as the legendary Ron Swanson, Parks and Recreation is a must-watch.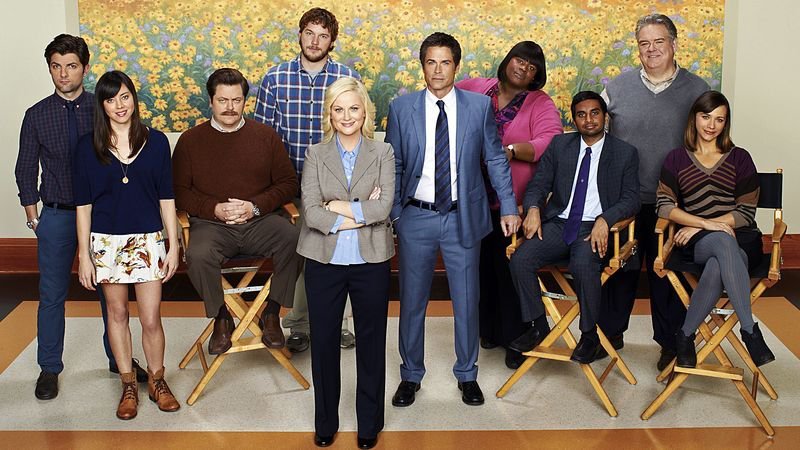 Community
A fast-talking lawyer goes back to Community College to earn a degree after his earlier degree is revoked, where he meets an amusing bunch of people who sign up for a made-up Spanish course.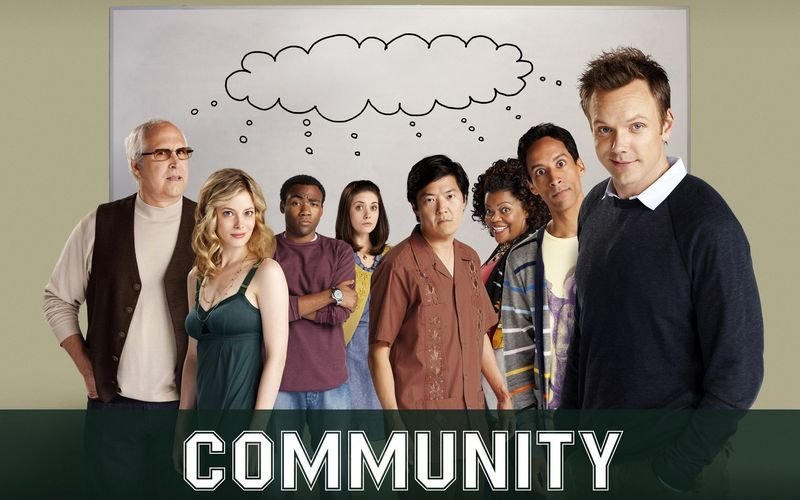 It's Always Sunny in Philadelphia
Five egocentric friends who run an Irish pub in Philadelphia try to find their way through the adult world of work and relationships. Unfortunately, their warped views and precarious judgments often lead them to trouble, creating uncomfortable situations that usually only get worse before they get better.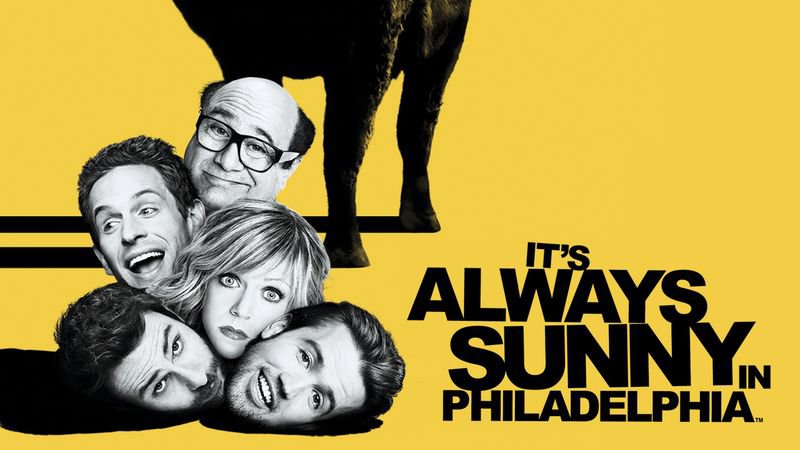 If you like
The Big Bang Theory
It's the story of best friends and flatmates, Leonard and Sheldon, two physicists working in CalTech, their fellow geek buddies Howard and Raj, and their aspiring actress/model neighbour, Penny. The highlight of the show is Sheldon's eccentric behaviour and his unique way of looking at things, while also coming up with ways to meet women like so-called "normal" guys.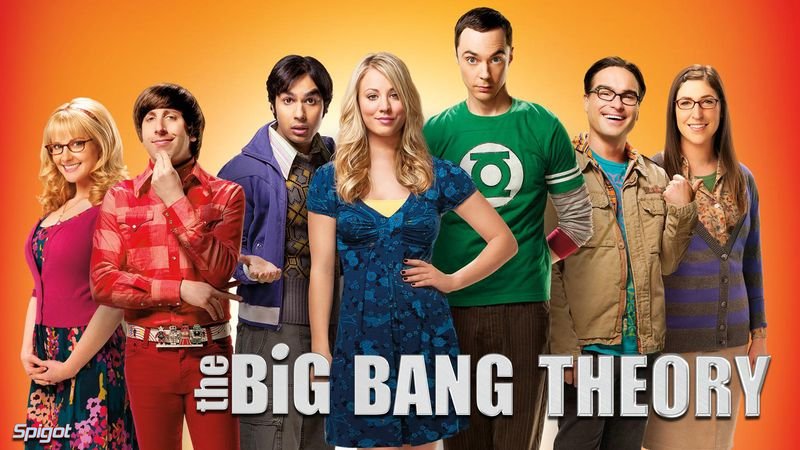 You might also like
The IT Crowd
The creation of Graham Linehan, the genius behind Father Ted and Black Books, The IT Crowd is a story of a geeky genius, a shy technophile and a relationship manager (who knows nothing about IT) working together for a corporation's IT department. Just like other British hits like Peep Show and Derek, this show proves that great comedies can be written even with very few characters in a show.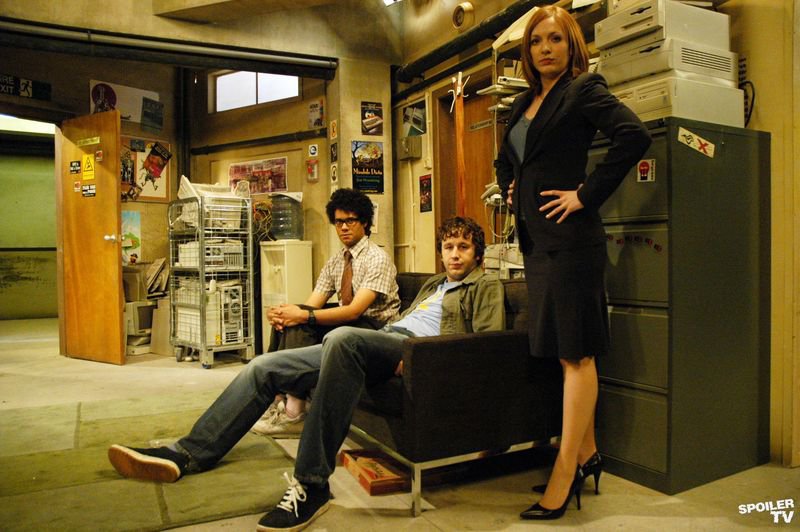 Silicon Valley
HBO has a knack for picking up some great shows. Silicon Valley is no exception. Partially inspired by co-creator Mike Judge's experiences as a Silicon Valley engineer in the 1980s, this comedy series follows the misadventures of introverted computer programmer Richard and his brainy friends as they attempt to strike it rich in a high-tech gold rush.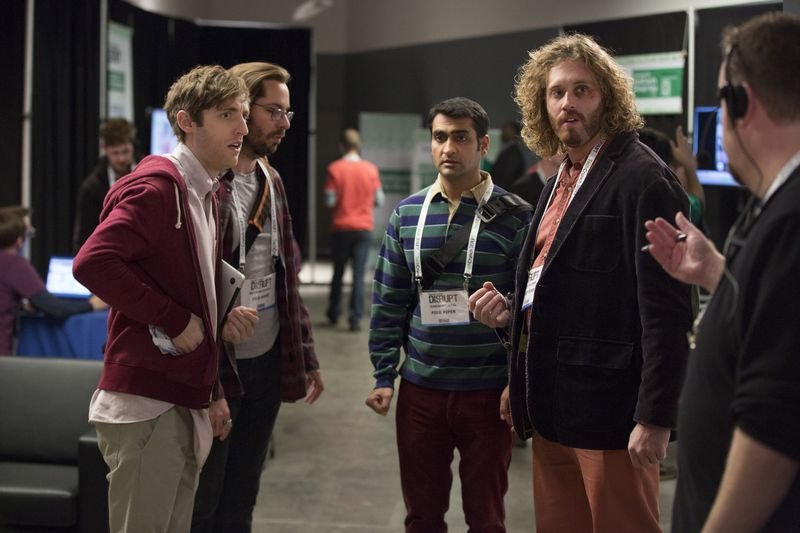 Better Off Ted
This is the one show that actually deserved more seasons. It had the same level of humor as Arrested Development and snappy one-liners like 30 Rock. It's simply a show about a seedy RnD corporation that does not really care about morality or ethics. Money before people is their motto. But tackling a dark subject like that with humor – that was pure genius.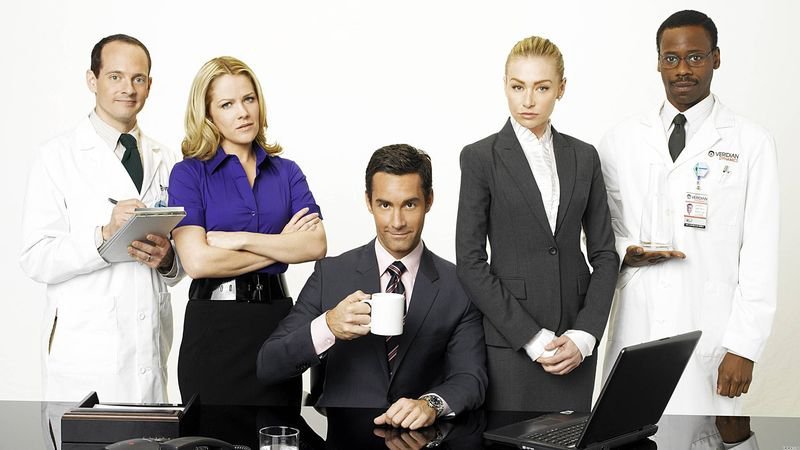 If you like
Homeland
Fans of Homeland have been on a roller coaster ride with this one. While the first and the fourth season were lauded for being so tight, the two in the middle kind of left most people disappointed. But the one thing constant about this CIA thriller centered around the bi-polar protagonist, Carrie Matthison, is its ability to keep the viewers on the edge of their seat at the end of almost every episode.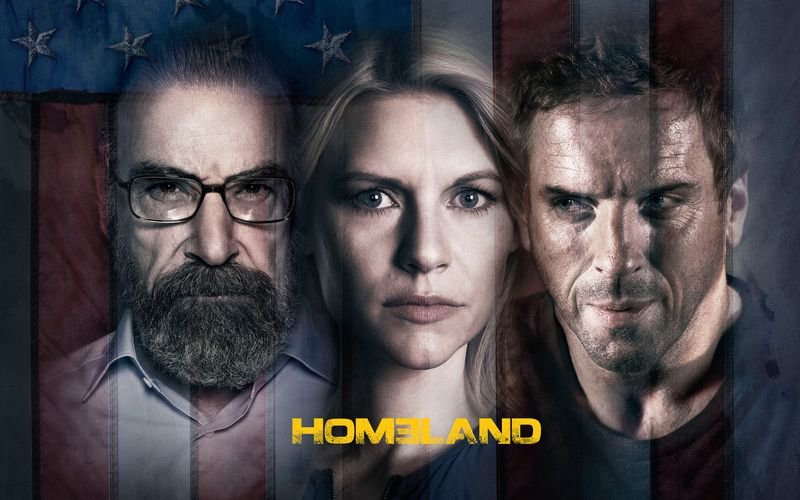 You might also like
Person of Interest
What makes this show pretty amazing is how scarily similar it is to a future we might soon end up with. The show is about a machine that watches over Americans through the NSA surveillance feeds and people's digital activity and red flags those who are involved with some activity that might endanger their lives or who might be a danger to others. It does so through the genius of its creator, the mysterious Harold Finch and his close associates.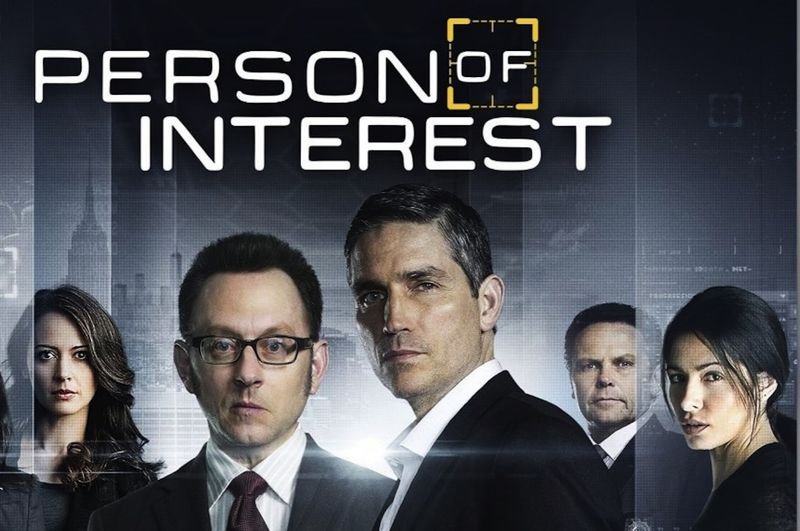 The Americans
What makes The Americans really unique is its central plot, one which revolves around a married couple in America who are actually undercover KGB spies. Not often do you get to see the Russian side of the story on American television.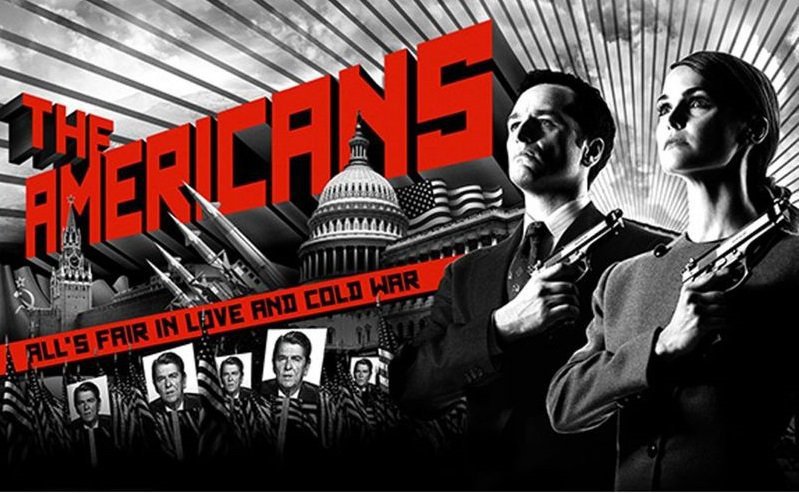 The Blacklist
Two words – James Spader. This show might not be as crisp as Person of Interest but it makes up for it by Spader masterclass acting. He plays "Red", a person who decides to help the law enforcement nab terrorists and other criminal masterminds, despite being one himself.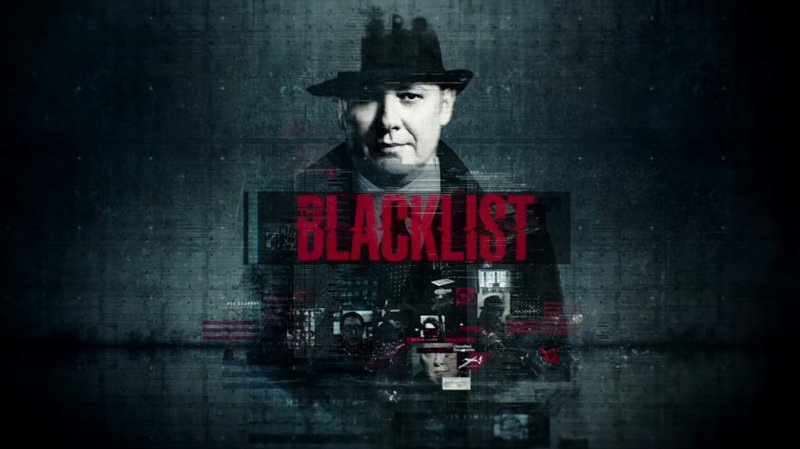 If you like
Breaking Bad
Vince Gilligan's Breaking Bad is one of the few reasons the last ten years were the best in American TV drama. Bryan Cranston's Walter White will forever be etched in history as one of the best characters ever written and acted on television.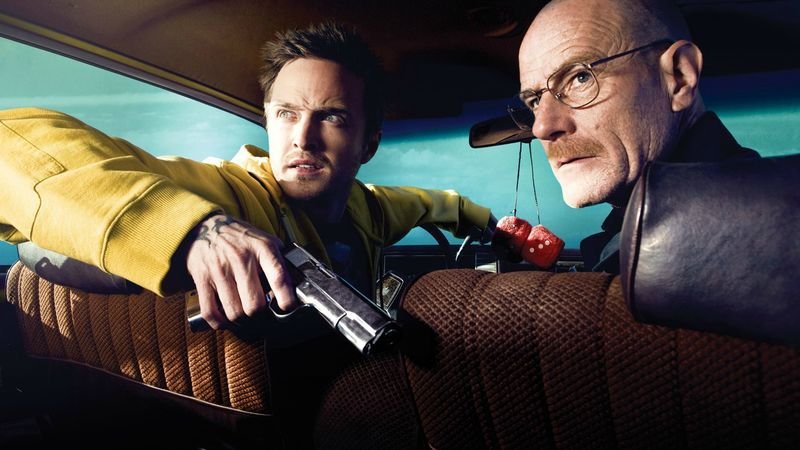 You might also like
The Sopranos
Shows like Breaking Bad, Mad Men, etc. they follow a pedigree of well written shows before them. The Sopranos is perhaps the most realistic portrayal of the mafia in modern day America. It's not all stylish suits and sawed-off shotguns. The real wiseguys in New Jersey spend afternoons at home, barbecuing on the back lawn, entertaining neighbours and that have their own domestic problems, like daughters' college, ducks in the pond and even problems with the shrink. The Sopranos had it all. Oh, and that iconic theme song .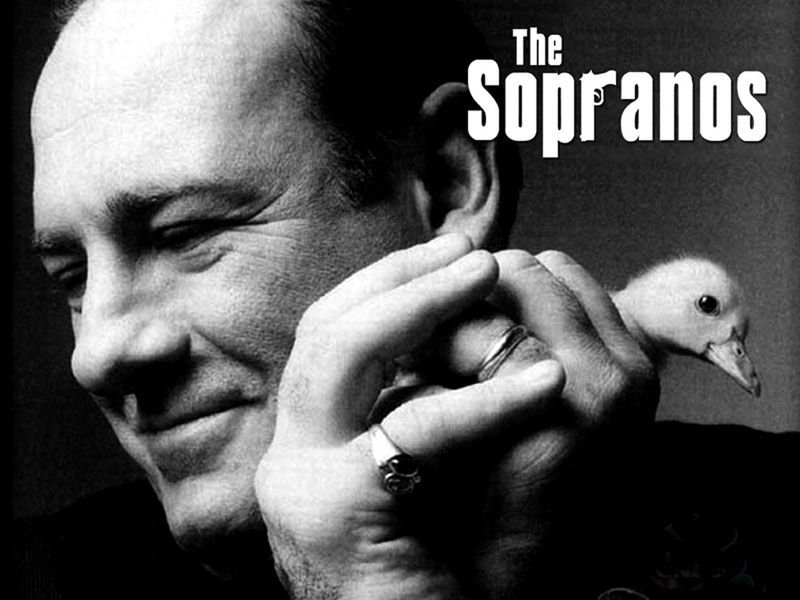 The Wire
Okay, this might sound very biased (and it probably is) but one of the main reasons I'm writing this long-ass piece is because I want people in India to watch David Simon's classic The Wire . If there was one show that really managed to capture the beauty and sadness of the American dream, it is this. By highlighting different facets of the city of Baltimore, Maryland, like the drug trade, the docks, the city hall, the schools and the media, ex-journalist David Simon and ex-cop/teacher Ed Burns have written the best drama ever . The Wire is so good, it's part of a social inequality course in Harvard.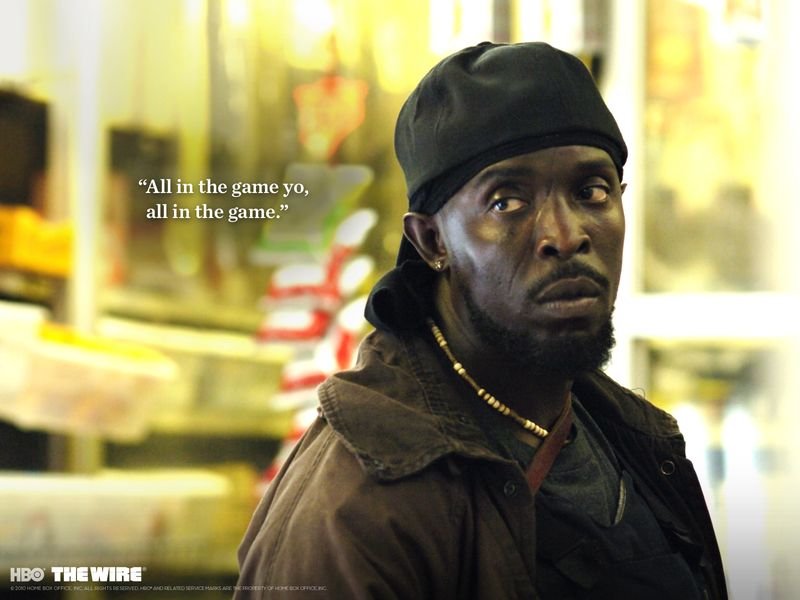 Borgen
The only non-English show on this list, Borgen is the story of Birgitte Nyborg, a politician in Denmark who unexpectedly becomes the Prime Minister of Denmark. But it's more than just politics. This show shows the human side of politicians, their associates and the people in the media. It's also interesting to see how in Denmark, the people in "power" are actually pretty approachable and accountable, something you don't always see in India and some other countries.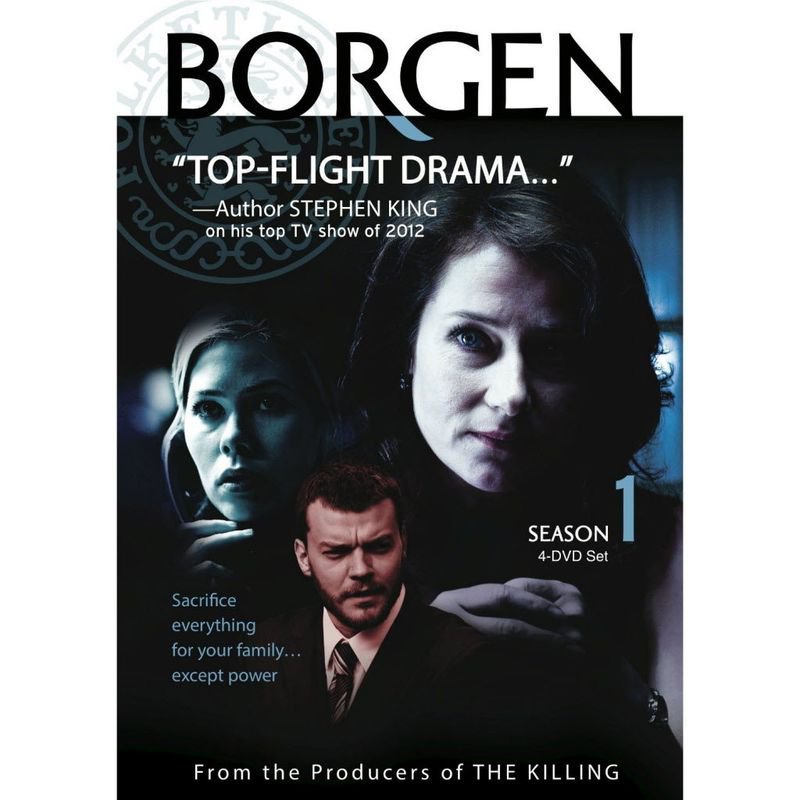 If you like
The Simpsons
America's longest running sitcom and probably the most recognized across the world. What truly sets it apart from other animated shows is that it has stayed hilarious and relevant 25 years running. It changed people's mindset that cartoons are for kids and influenced a lot of later shows.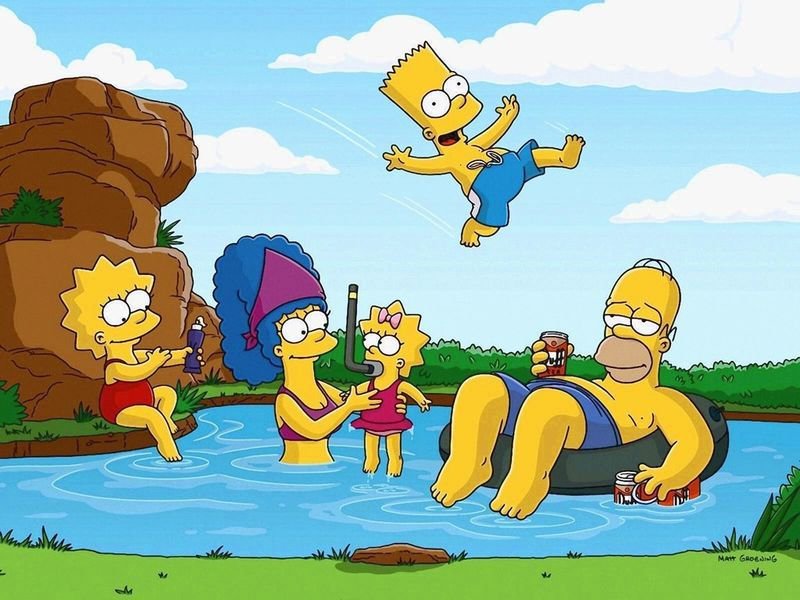 You might also like
South Park
Okay, South Park isn't really a hidden gem. It's pretty mainstream but we can't mention The Simpsons and not talk about South Park. An animated show not meant for kids because it's main agenda is to poke fun at society by offending everyone. Which is why it's so awesome.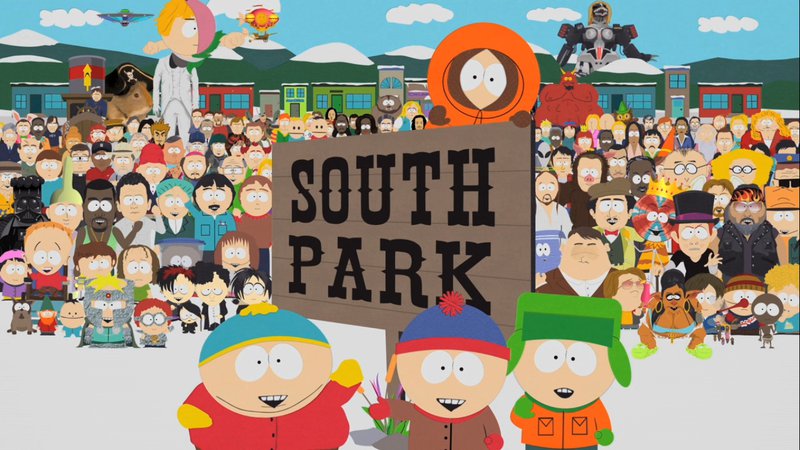 Family Guy
If one of the main characters of your plot is an evil genius baby who's hell bent on destroying the world, it's only natural for you to make it an animated show. Family Guy is the story of the Griffin family and is a must-watch for anyone who's a little bored of feel good comedies.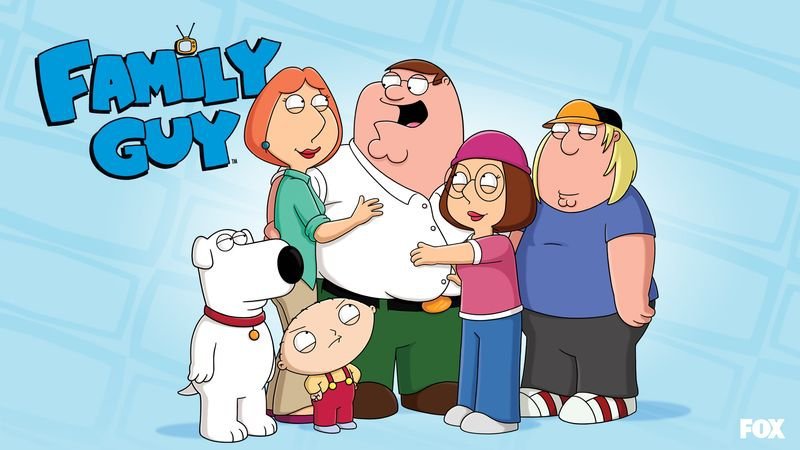 Monkey Dust
If you thought The Simpsons, South Park and Family Guy were a little dark and/or offensive, you clearly haven't seen Monkey Dust. This short lived British show made a mockery out of everything from – advertising to pedophilia to jihadists. If you're easily offended, stay away from it.

If you like
Spartacus
There are serious historical dramas like Rome and then there are blood and gore fests like Spartacus. And they did it all while talking like they do in a Shakespearean play. It's a little difficult to take a show like Spartacus seriously but we cannot deny watching it wasn't fun.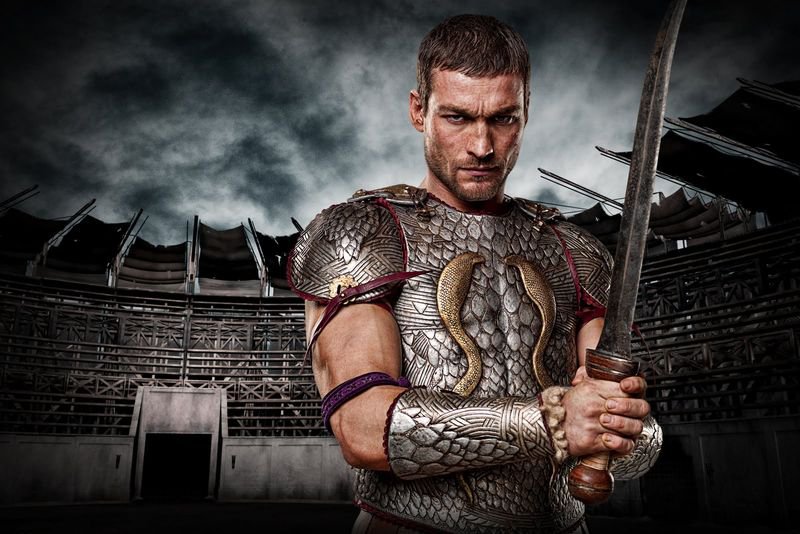 You might also like
Vikings
What started out as a mini-series on Viking hero Ragnar Lothbrok, is now a full-time historical drama. Vikings stands out among other depictions of the same era by showing the intricacies of the then Nordic society as opposed to other shows or films where the Viking is simply a barbaric invader. The third season starts airing this month.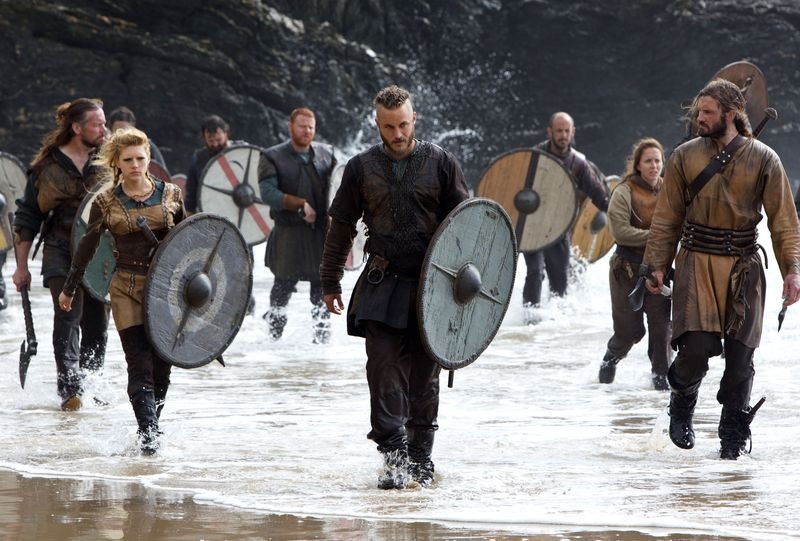 Marco Polo
Full disclosure – Marco Polo, a show about the Venetian merchant's life in Kublai Khan's court, is not a hit with the critics. But all its 10 episodes released the same day. That rules out viewers who would simply stop watching a show instead of waiting a week. While the writing could have been better, the show makes up for it with great production scale and some excellent stunts. If you've enjoyed movies like Kingdom of Heaven and Red Cliff, you might actually enjoy this one.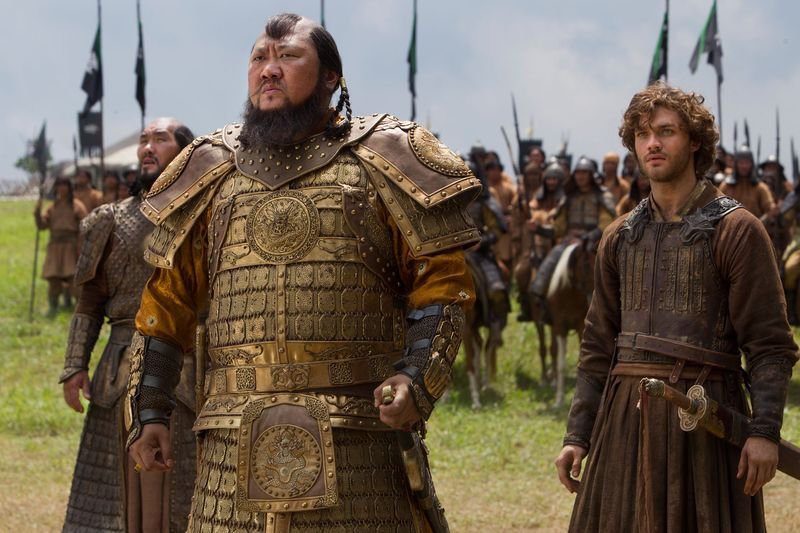 Outlander
In 1945, WW2 nurse Claire Randall takes a trip to Scotland to rekindle her marriage with her husband after the war had separated them. But somehow she ends up in 1743 right as the civil war is about to start. Outlander is based on a series of historical fantasy books by Diana Gabaldon. Bonus – a theme song that takes you back to the highlands.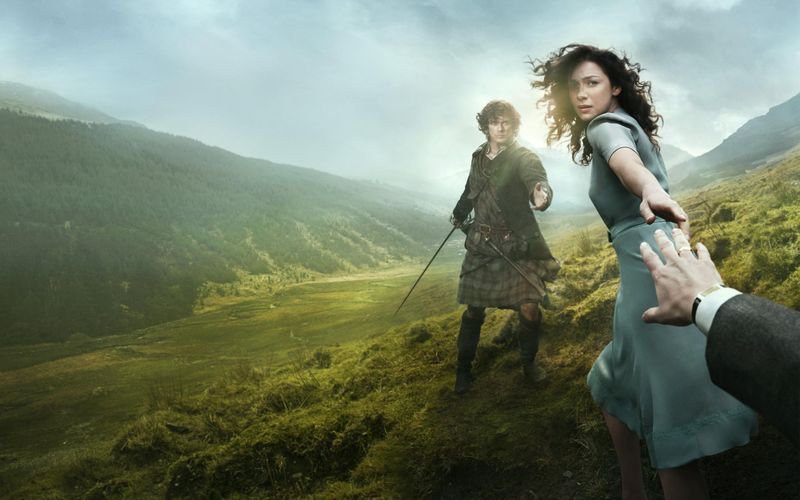 If you like
Sherlock
Unless you've been living under a rock, there's no need to describe Sherlock. People all over the world have welcomed this modern day adaptation of the classic detective series. And both Benedict Cumberbatch and Martin Freeman have received widespread acclaim for their portrayals of Holmes and Watson respectively.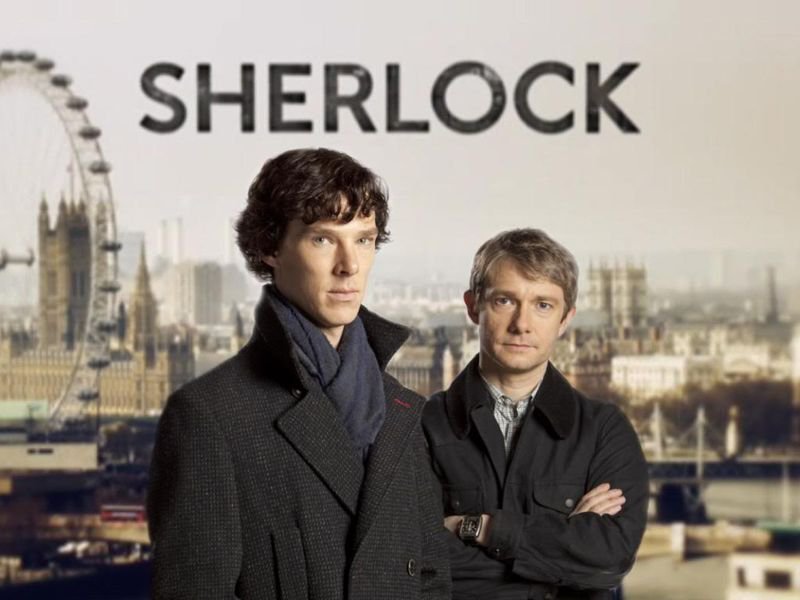 You might also like
Luther
After playing Stringer Bell on The Wire , British actor Idris Elba burst onto the scene. He played Mumbles in RocknRolla and even bagged the titular role in Mandela: Long Walk to Freedom. So it was only natural that he got to play the lead in a TV thriller/drama as well. Luther, where Idris Elba plays a genius investigator who often finds himself in trouble, happened. Without ruining much, let me just say – it has an IMDB rating of 8.6.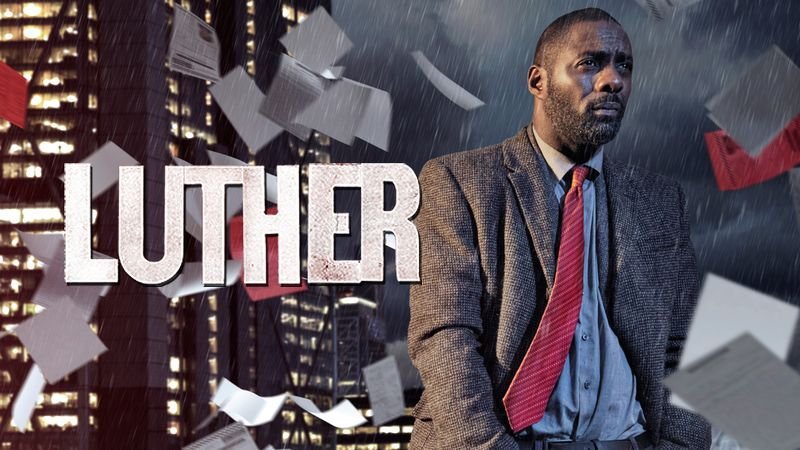 Black Mirror
Black Mirror has been called The Twilight Zone of our time and with good reason. Sometimes conventionally futuristic and sometimes totally surreal, this British series explores the drug that is technology in such a way that it leaves you wary of the glowing screens that have come to dominate our lives.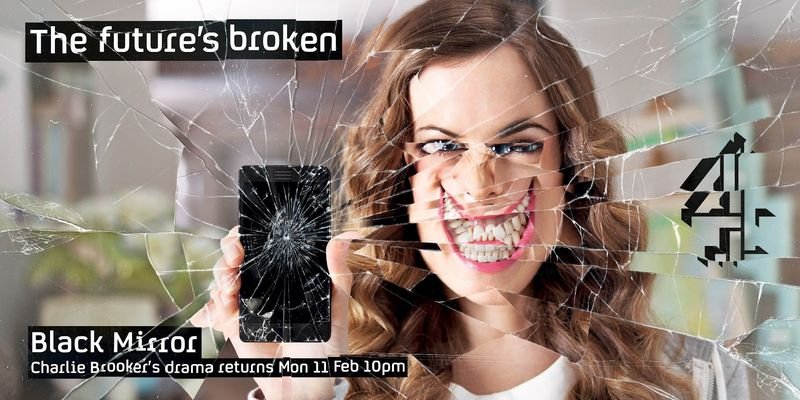 Utopia
A gripping thriller drama about a group of people who find a manuscript of a cult graphic novel where disastrous events of the future have been predicted. Soon the people in the group also start getting targeted by a mysterious organization called 'The Network'. It ran for 2 seasons and is now being adapted into a new HBO show.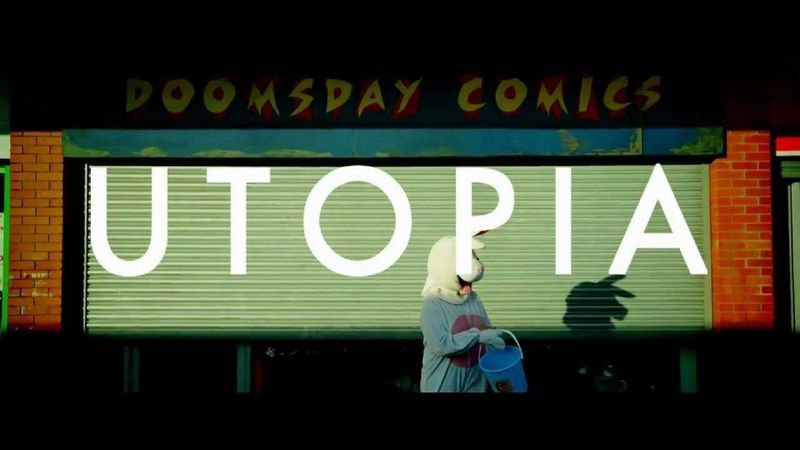 If you like
True Detective
Remember how we were talking about good writing is what makes this the golden age of TV? One of the best examples is True Detective, written by Nic Pizzolatto, a novelist and a short story writer, who has also taught literature in different universities. And to top that, you have stellar performances by Matthew McConaughey and Woody Harrelson, the two central characters of the show. Can't wait for the second season.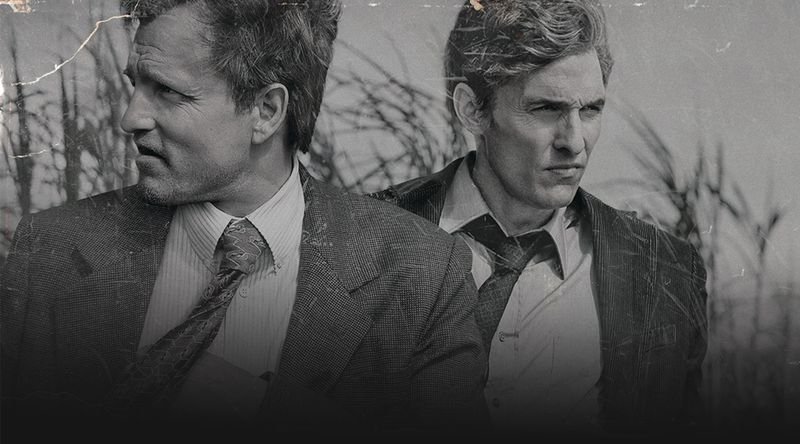 You might also like
Fargo
Based on the Coen brothers film of the same name, Fargo is a quirky thriller/drama that features the same kind of humour that made that the film awesome. The story mainly revolves around insurance salesman, Lester Nygaard who gets manipulated by a drifter named Lorne Malvo into investigating a killer.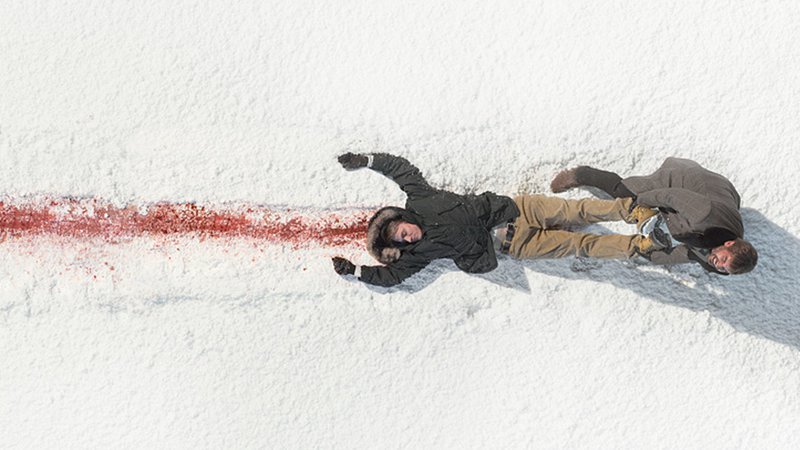 Taken
Plot wise, Steven Spielberg's sci-fi mini series is far from the other shows on this list. But despite being all about alien abductions involving three families over multiple generations, it has that same kind of "will make you eagerly wait for the next episode" pull to it. Perfect for a weekend binge.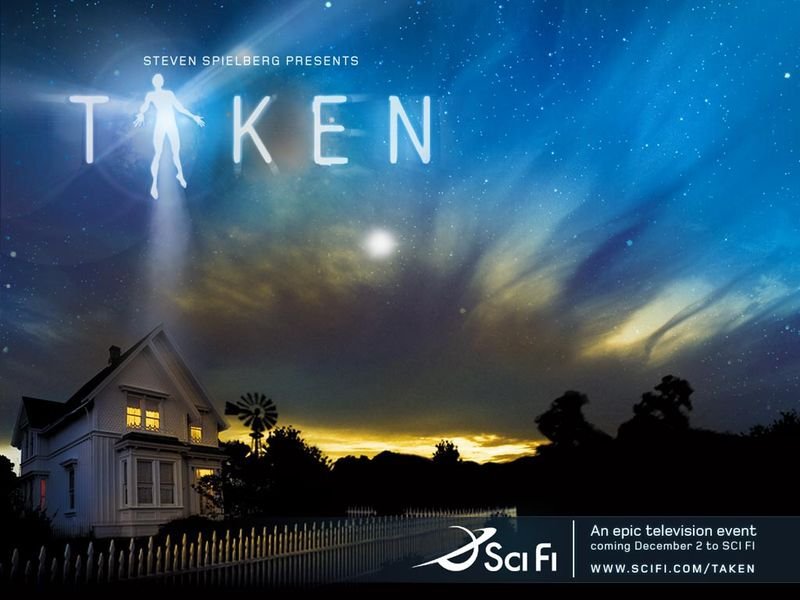 Hannibal
Okay so when an actor like Sir Anthony Hopkins has already made a character really famous, you usually don't expect another actor to do much with it. Boy, were we so wrong! Mads Mikkelsen's portrayal of Dr Hannibal Lecter, in my opinion, takes the character to a whole new level. And the show's ability to look so sleek while dealing with something so sinister makes it even better.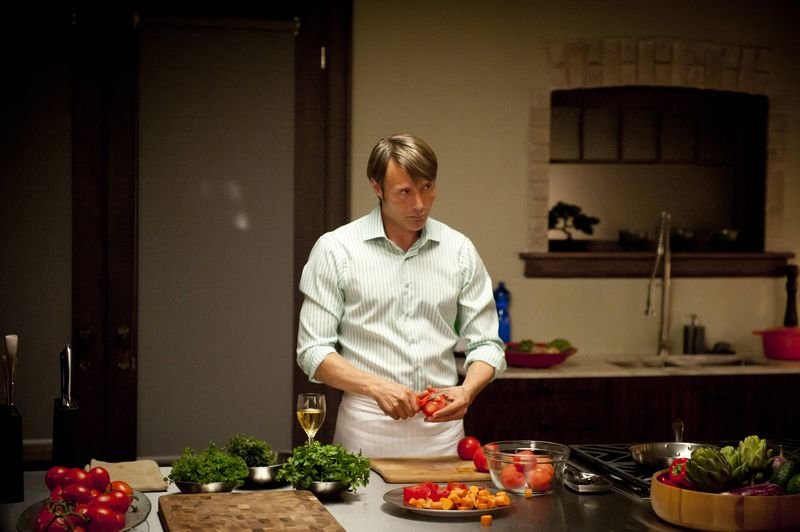 If you like
Sex and the City
A show about 4 women who are friends, living the life in late 90's New York while gossiping and discussing their sex lives. A plot like this needs a bold delivery and that's exactly what how it went. Too bad the movies that followed couldn't live up to the brilliance of the show.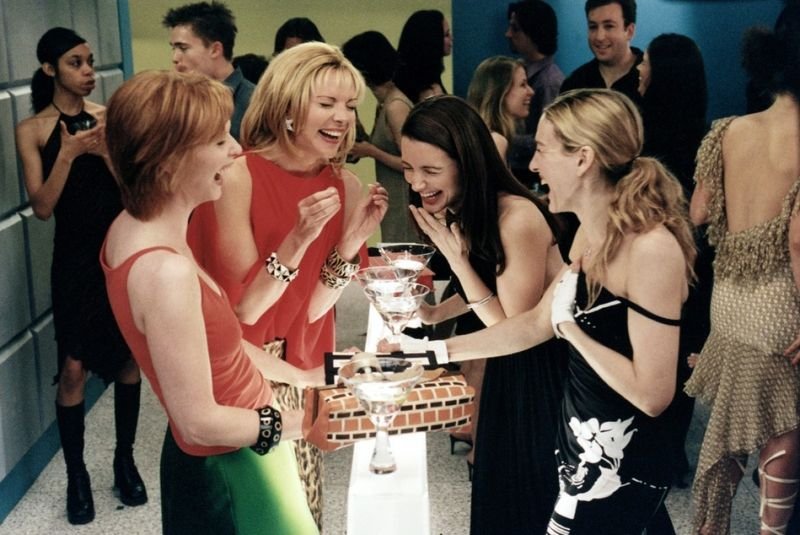 You might also like
Girls
While Sex and the City was the voice of the late-30s woman in 90's New York, Lena Dunham's Girls is almost the same for the mid-20s woman in the same world. But now the world is also full of unemployed college educated people and they have their own approach to life. Part-hipster, part-millenial, definitely feminist, Girls is a welcome change from the typical girl-comedy.
Transparent
One of the best shows of 2014, Transparent is about an LA family where each member has his or her own secrets. The show starts with the dad coming out as a transgender to his kids. A very progressive show that tackles a very sensitive subject, Transparent is one of those shows you would want to watch not just to entertain yourself, but also to learn a lot about the trans community.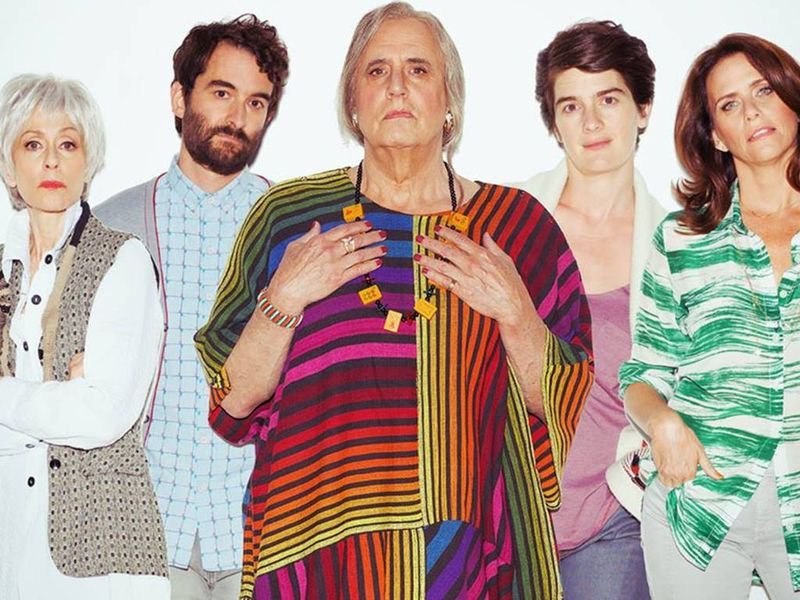 Looking
This is a nice little comedy about 4 friends living in San Francisco, who are trying to deal with usual life and relationship issues. And yes, they're gay. The show is quite refreshing as a comedy as it does not try to be obnoxious like most other sitcoms. Definitely a must-watch, especially in regions where homosexuality is still seen as something 'not normal'.