Atacama Desert is probably not a name many of us have heard of, unless you're an Arsenal and Alexis Sanchez fan (One love, Tocopilla). Set along the Chile-Peru border and covering a 1000 kilometre stretch of land, Atacama Desert is known for being the world's driest non-polar desert. On average, the desert receives up to 15mm of rainfall a year, with some evidence indicating that Atacama didn't receive much rainfall at all from 1570 to 1971.
Basically, the place has been compared to Mars (and we all know how long it took us to find water there).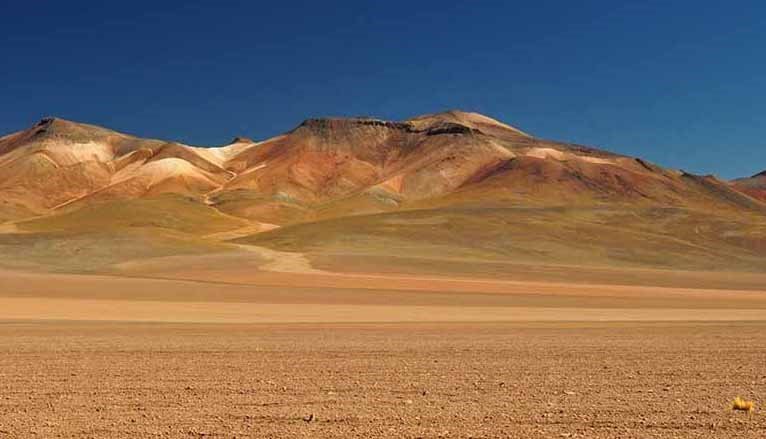 Where's Matt Damon when you need him?
But even this barren landscape can explode into colour under certain conditions. When it rains enough, the dormant flower buds beneath the surface, burst into life, covering parts of the desert in a haze of purple.
When speaking to EFE news agency earlier last year, Daniel Diaz, the National Tourism Service Director in Atacama said,"The intensity of blooms this year has no precedent. And the fact that it has happened twice in a same year has never been recorded in the country's history. We are surprised."
Thanks to this phenomenon, tourism has increased in 2015. Check out the pictures for yourself.