In the reality TV talent hunt show 'X Factor', which is in its first week of auditions in England right now, a Caucasian woman was seen giving her audition sporting a bindi on her forehead.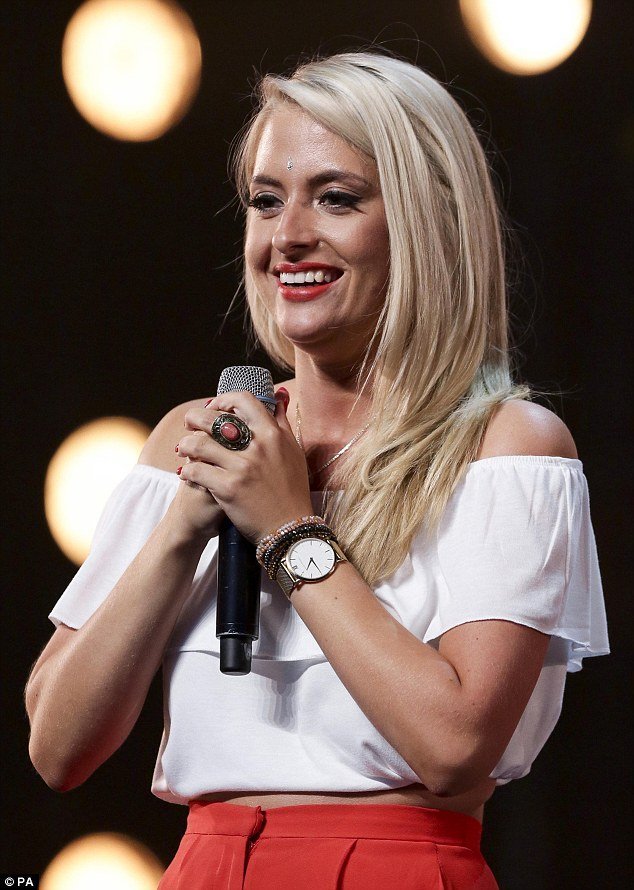 Although Chloe managed to impress the judges with her beautiful voice, she had to face backlash via Twitter for sporting that bindi .
A number of people tweeted saying that wearing a bindi for fashion is culturally insensitive and amounts to cultural appropriation .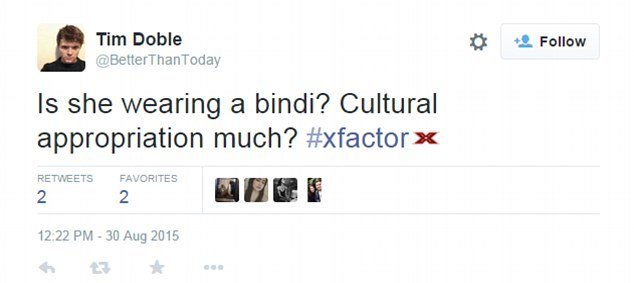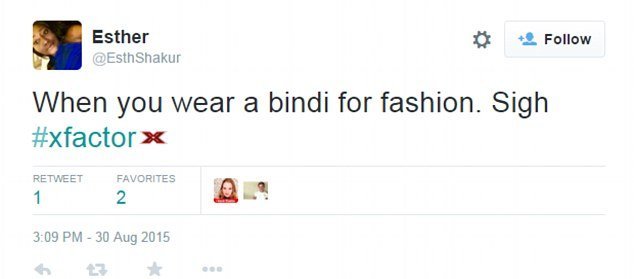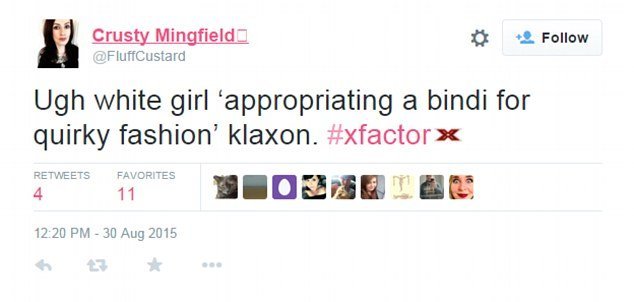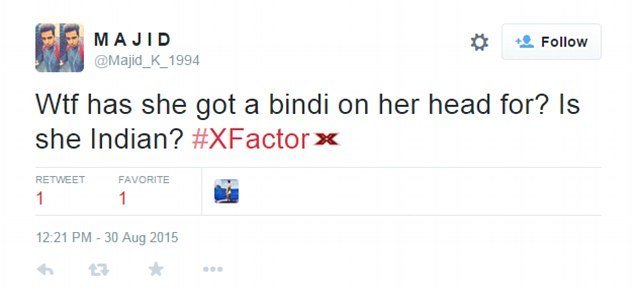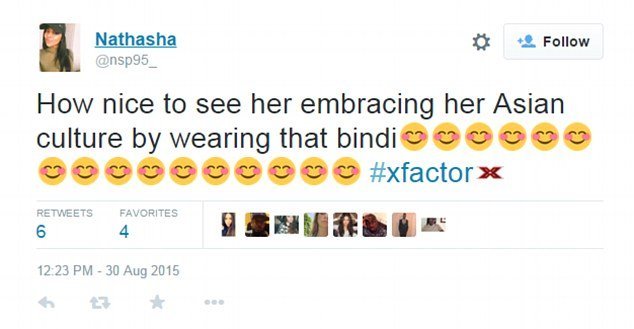 So what do you think, does this amount to cultural appropriation or is it just a simple fashion faux pas?