A college function is going on. The newly elected Vice-Chancellor is waxing eloquent about the college. However, in a parallel sequence, some 'students' are in hot pursuit. They're trying to nab Ranvijay Singh who happens to be a rival. 
After much hide and seek, Ranvijay is finally nabbed and immediately beaten to a pulp. Yet, there's resilience in his eyes. 
"Aur maaro! Aur jaan se maar dena. Hum reh gaye na, hum maarne mein der na lagaayenge, bhagwan kasam! " he says to his enemies. 
Something only an Irrfan Khan could've said convincingly in the face of adversity.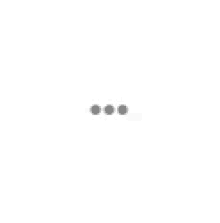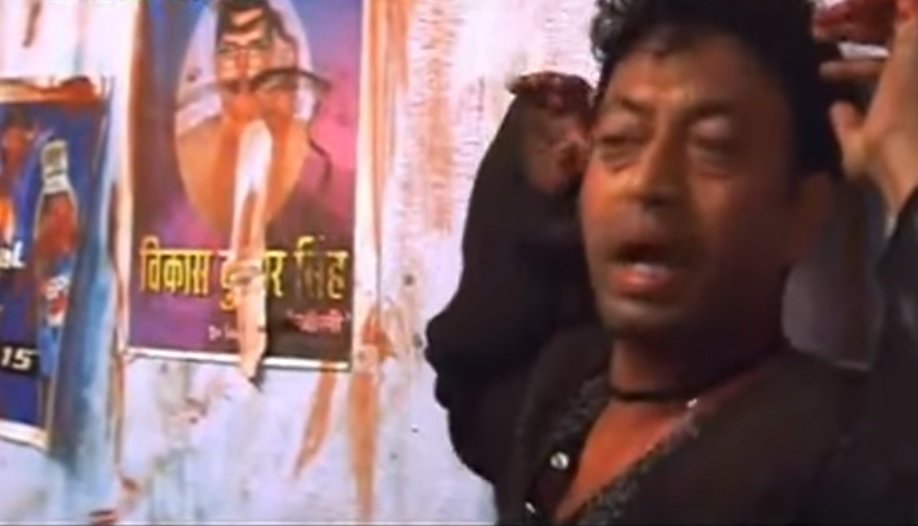 Released on 16th May 2003, Haasil was Tigmanshu Dhulia's debut as a director. The film released alongside Armaan starring Anil Kapoor, Amitabh Bachchan, Preity Zinta and Gracy Singh. As expected, the audience chose star cast over story and even though Haasil had some solid performances by Jimmy Sheirgill and Ashutosh Rana, it flopped (ironically, so did Armaan).
However, it succeeded in driving home the point that nobody can play a character as intensely and fearlessly as Irrfan Khan does.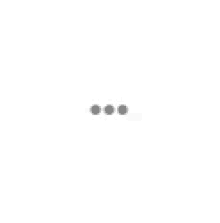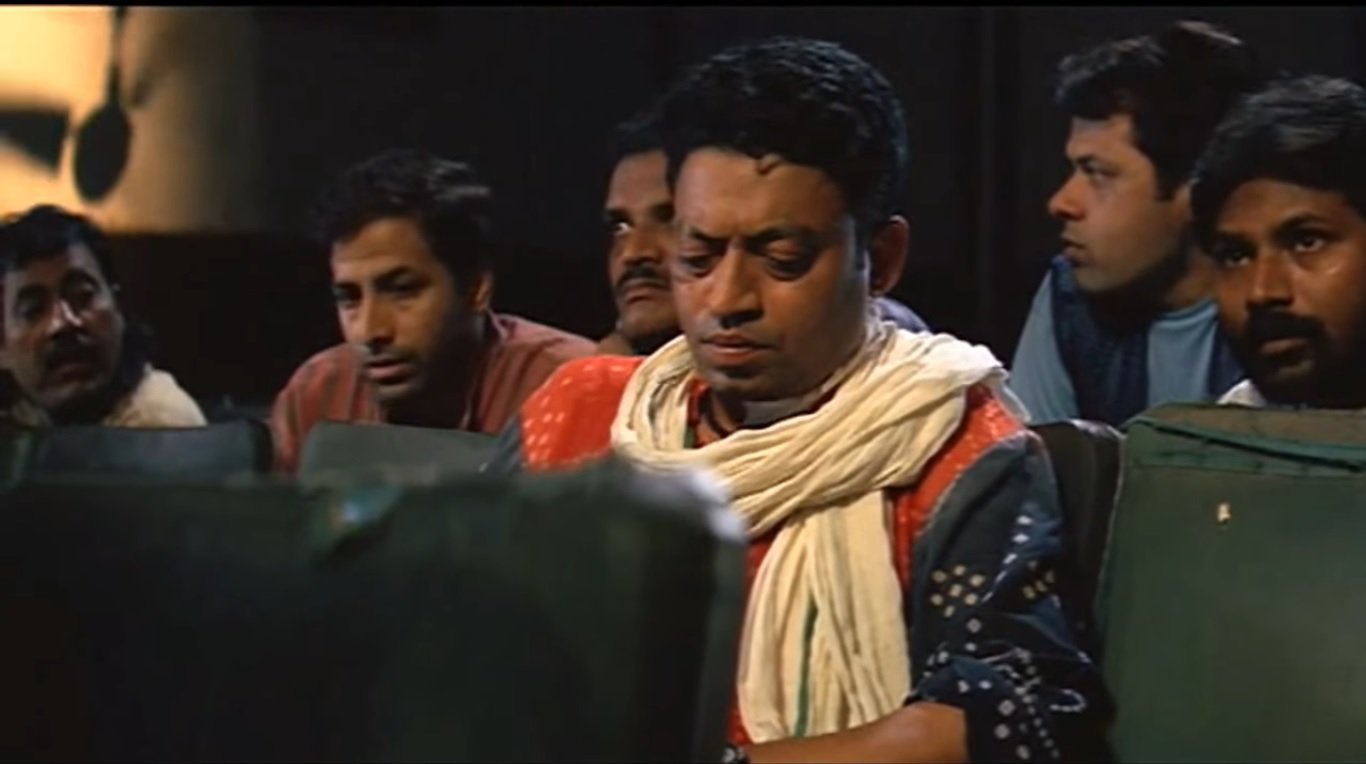 The Irrfan Khan we know today is a sum total of all the amazing work he's done in Hollywood and Bollywood. The world today knows him as an actor of international repute. However, back in the 2000's, things were pretty bleak for him. He was fed up of doing television and was hardly getting any films.
Which probably explains why he even did a film called Dhund: The Fog  by Ramsay brothers.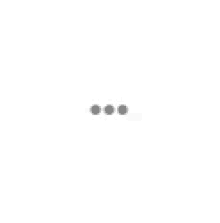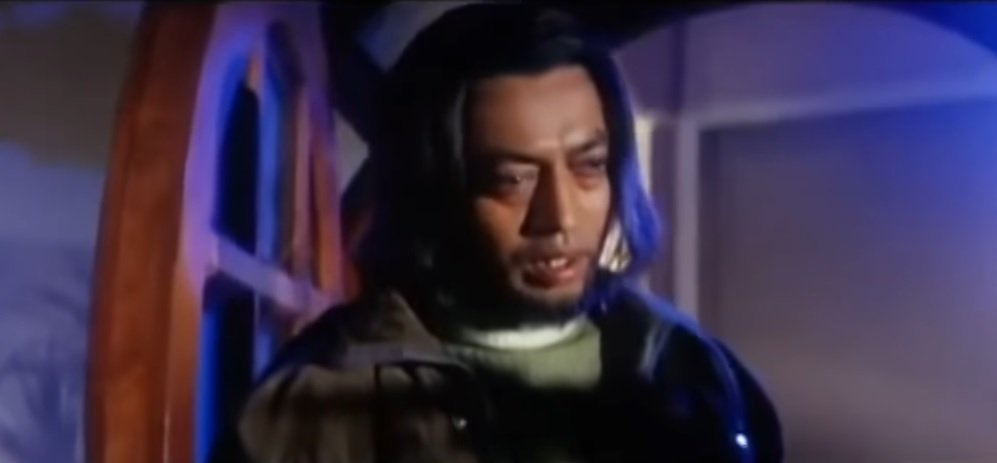 Amidst all this creative frustration came a performance that, in my estimation, even he hasn't been able to surpass till date. 
Yes, he's been doing some amazing work globally, but the sheer rawness and subtlety he projected as Ranvijay still stands unmatched.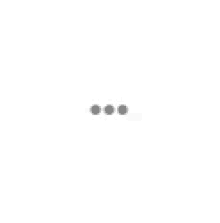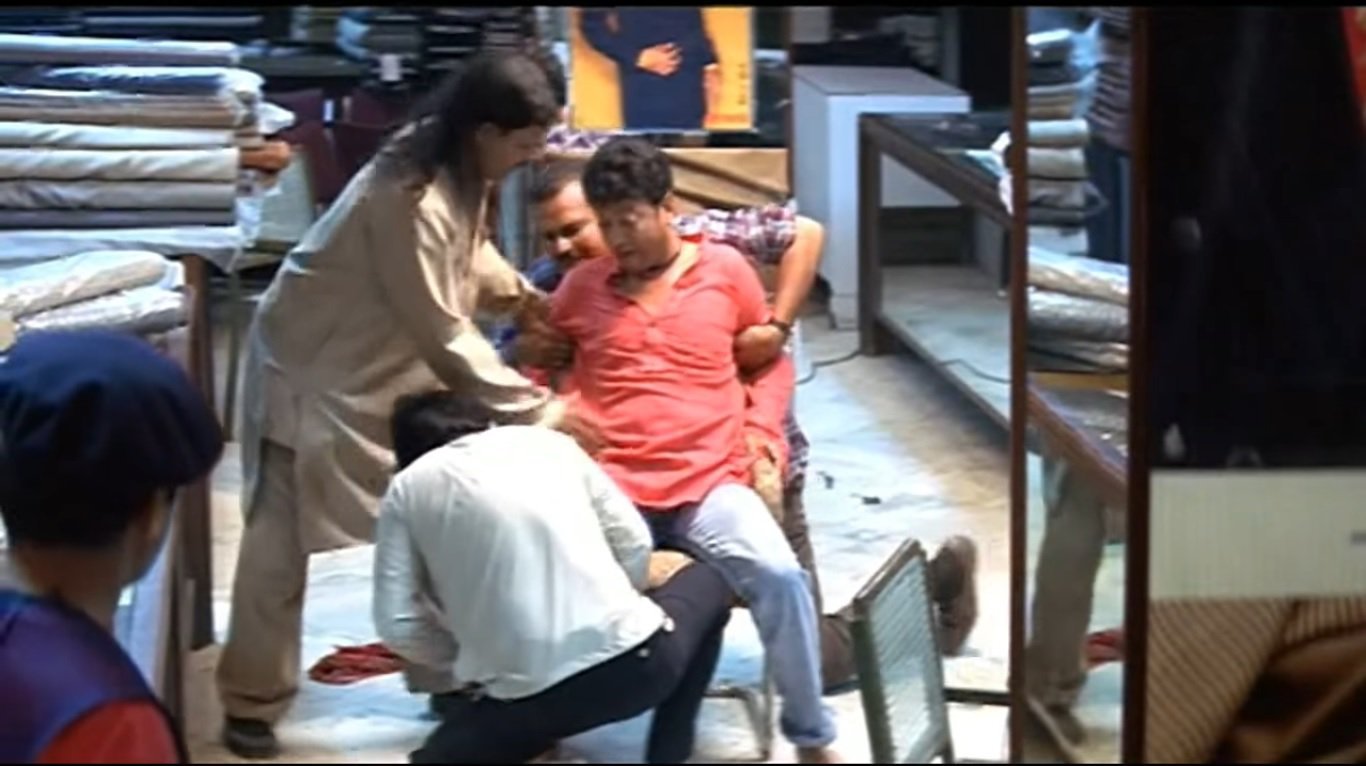 Ranvijay is a character with a plethora of emotions. He's scheming, cunning, hot tempered and manipulative. To top it all, he's obstinate and determined as well. To play a character as unstable as him is no mean feat. And to play it convincingly is something only Irrfan could've done. 
Even when Ranvijay raised his voice, there was a certain calmness to it. Even when he was planning to betray Anirudh (oops, spoiler) you couldn't see it coming.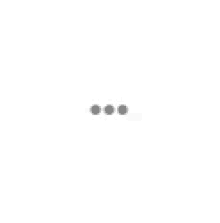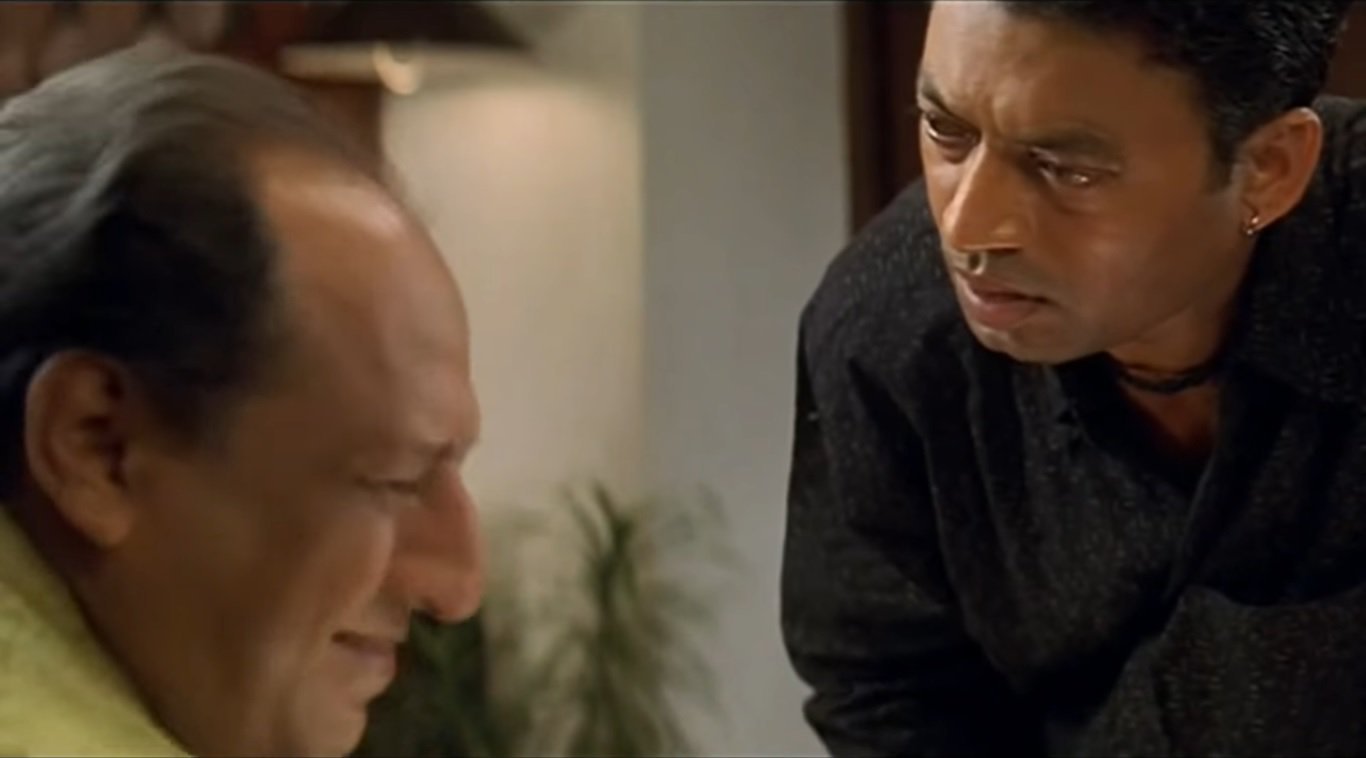 "Nazar ka hi toh khel hai sab. Warna saala dil toh humara bhi saaf hai. Bhagwan ne humein aisi aankhein de di hain, kya kahein!" he says in one of the scenes. And yet, it is these very eyes that conceal his scheming mind. Not once can you gauge what's going on in his mind. Not once can you predict his next step.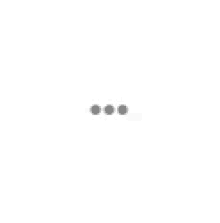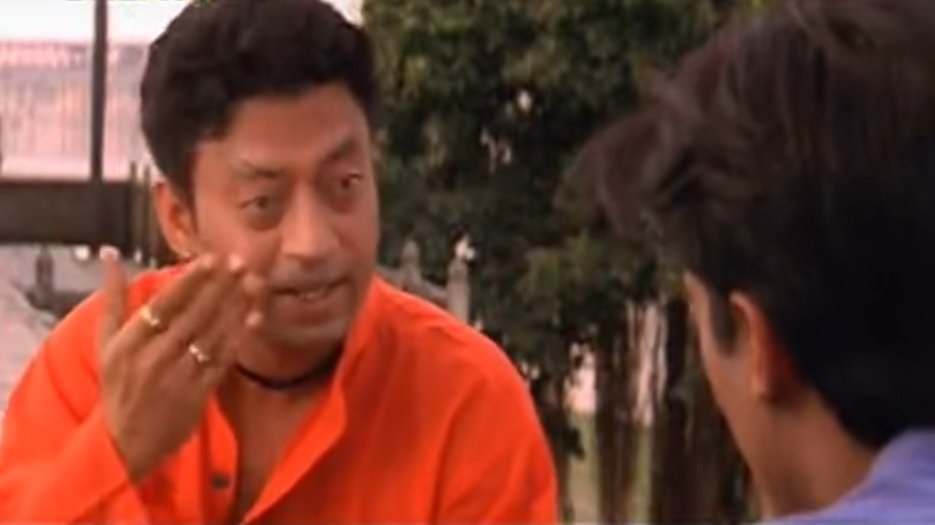 The fluidity and realistic style of acting which has now become his trademark were present even back then. But there was so much more variation in it. 
For example when Gauri Shankar Pandey (played brilliantly by Ashutosh Rana) kills his entire family, Ranvijay finally has an outburst. After bottling up his emotions for way too long, he finally decides to give a vent to it. He decides to take a detour from his erstwhile calm demeanour and allows his anger to take over for once.
And he does it brilliantly. "Maar seene pe goli saala dum hai toh!" he screams. And you believe his anger. The raw rage is palpable as he screams "Arrey ae Gauri Shankar! Arrey saamne aa saala!".
Nothing over-the-top. Perfectly optimum.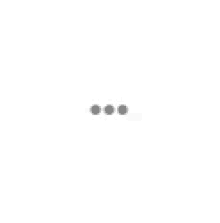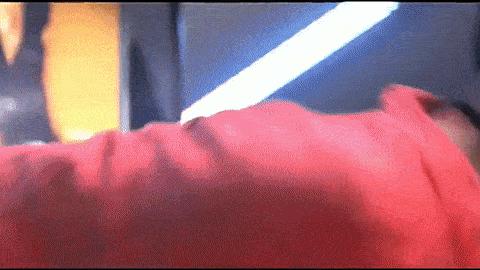 Even though he delivered his dialogues with a deadpan face, they weren't bereft of humour. No matter how serious the situation, you couldn't help but laugh when he nonchalantly says "Koi baat nahin. Kuch nahin hua. Arey right hand se khaoge na daily bread" after shooting the left hand of an adversary who happens to be Christian.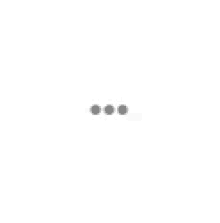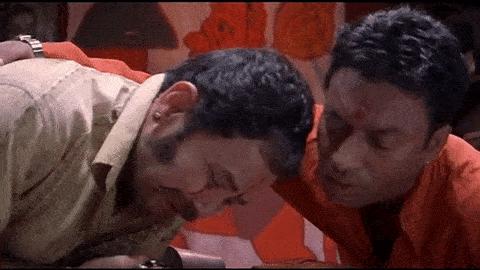 Thanks to Irrfan's performance, the film has finally attained a cult status almost 14 years after its release. A neo-noir of sorts, it should come as little surprise that Irrfan Khan now wants it remade.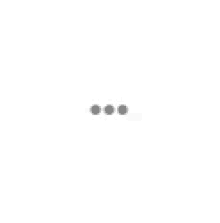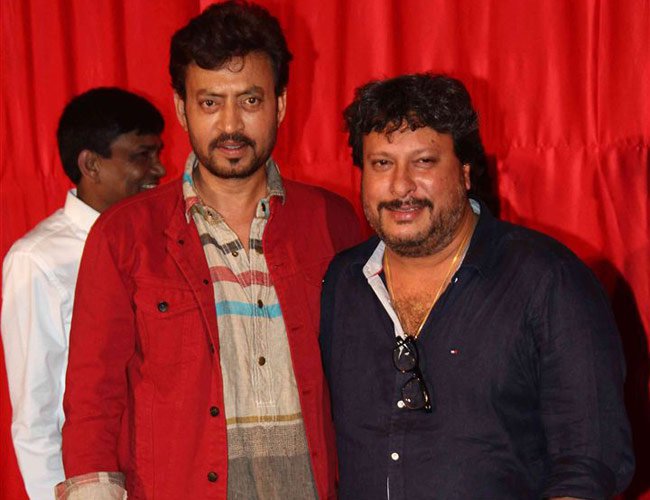 And rightly so. More people need to know that once upon a time, a certain Irrfan Khan had proven that you don't need to build 6-pack-abs or raise your voice to appear menacing. And Ranvijay Singh is a direct testimony to that fact.