If you were too occupied to check your phone over the week to notice these adorable moments that went viral, don't worry we've got you covered.  
Meeting my work best friend after a long weekend like. 
Looking at these toodler best friends the entire internet literally wanted to hug their best friends. 
When you pretend to fake-faint because you're not prepared for your Monday morning adulting. 
A video of a drama queen doggo getting their nail clipped has taken the entire internet by storm and we're taking notes to fake-faint before Monday.  
Sliding through the weekend like. 
The internet can't stop gushing over the little pooch who just discovered water slides. 
Getting out of your office when you know you have a weekend getaway planned. 
The entire world was inspired by this enthusiastic blonde beach bum and the Go Pro ad has gone viral. 
Cookies, anyone? 
A video of Goldy Locks waiting for the oven bell to ting has melted our hearts. 
Happy Onam, Hoomans!
This adorable festive munchkin is all set to dig into his feast. 
This toddler-puppy duo jamming is giving us major weekend vibes. 
You dance and I'll play the piano, hooman kid. 
Sibling Rivalry is real folks. 
You might be my best bud, but how dare you wake me up on a weekday. 
This bomb-squad doggo getting excited for a mid-work break is everything. 
This viral video perfectly captures our mood. 
This picture of a dog still leaving space for his deceased bestfriend will pierce your soul. 
A year after his best friend's death, Harry still leaves space for him while sleeping.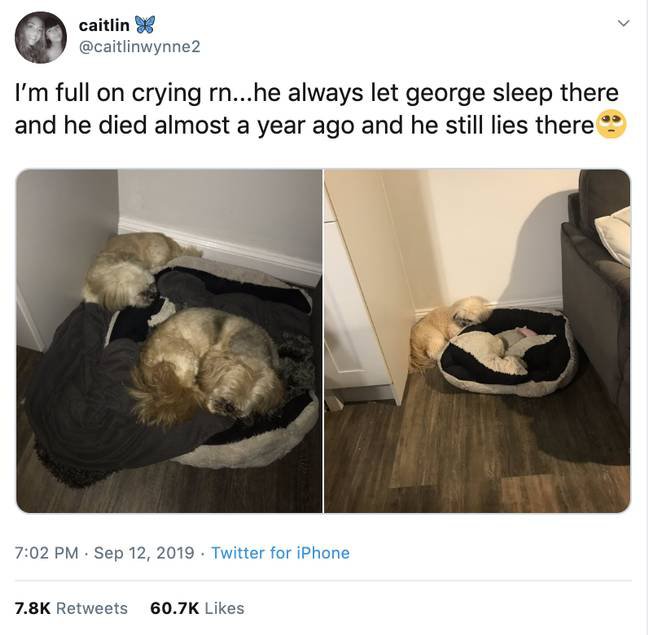 That's all folks, have a good weekend.