Artificial Intelligence is clearly taking a center stage position at the moment. There has been some interesting artwork that has come out of AI applications and tools. So, we're going to take a minute today to appreciate these super cool sketches of Ramayana characters. Creative director Sachin Samuel made them with the AI tool Midjourney, and they're truly phenomenal.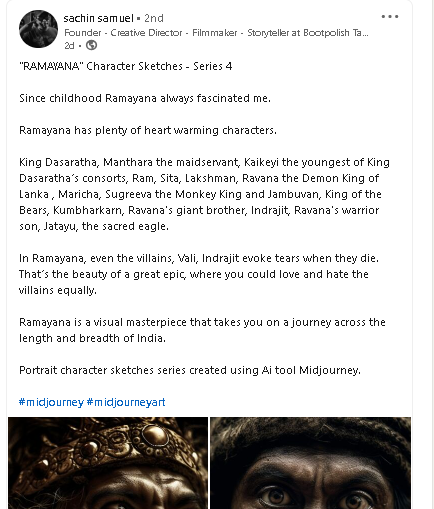 The artwork is a series of photorealistic sketches of different characters holding weapons, mostly standing amidst a forest. The images are garnering a lot of attention and praise online for just how real they appear to be. Here are some of them:
1.
2.
3.
4.
5.
6.
7.
8.
9.
10.
Here is how some people have responded: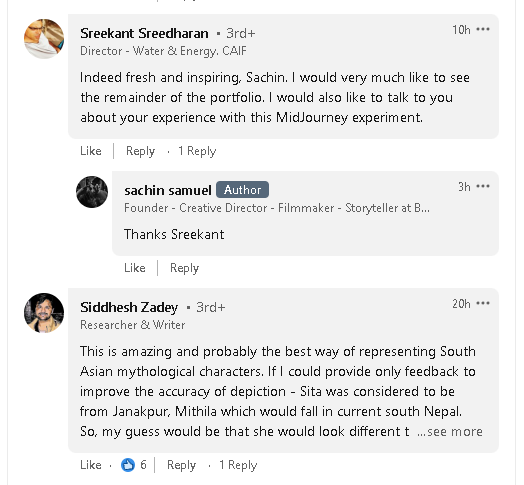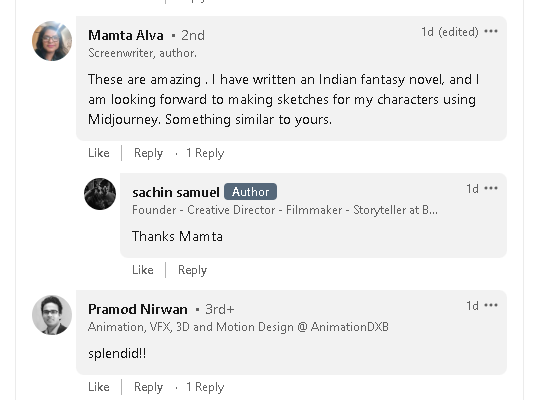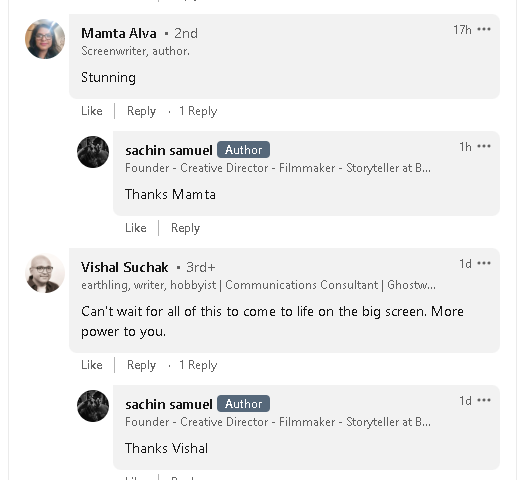 What do you think about these sketches?