Most of the books we read come from great recommendations by friends and family. Some we read because they're just everywhere and we can't resist picking up a copy. Some of us read one series or novel by an author and get hooked to it. But often, we read one well-known book by a popular writer but don't really end up checking out their other work. Yes, the avid readers would know each novel ever written by their favourite authors but even the die-hard English majors will not have read them all. 
So here's a list of some of the underrated and unknown books by 25 of our favourite authors: 
1. Douglas Adams
You may have read: The Hitchhiker's Guide to the Galaxy
We recommend: Dirk Gently's Holistic Detective Agency
Dirk Gently's Holistic Detective Agency is a humorous detective novel. Describing the hilarious co-relation between a dead cat, a computer whiz-kid, an electric monk who believes the world is pink, quantum mechanics, a chronologist over 200 years old, Samuel Taylor Coleridge (the poet), and pizza, the novel will take you on an epic journey.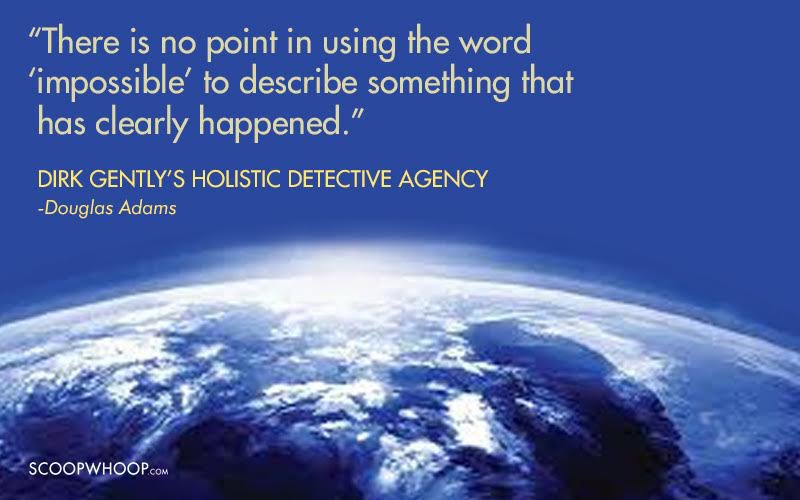 2. Joseph Heller 
You may have read: 
Catch-22
We recommend: 
Good as Gold
Good as Gold is a satire on the US Government. It is about a Jewish, middle-aged university English professor, who is offered the chance for success, fame and fortune in Washington D.C and how it impacts his life. It is funny and sad, exploring the children growing up, the parents growing old and the distances that come in any relationship.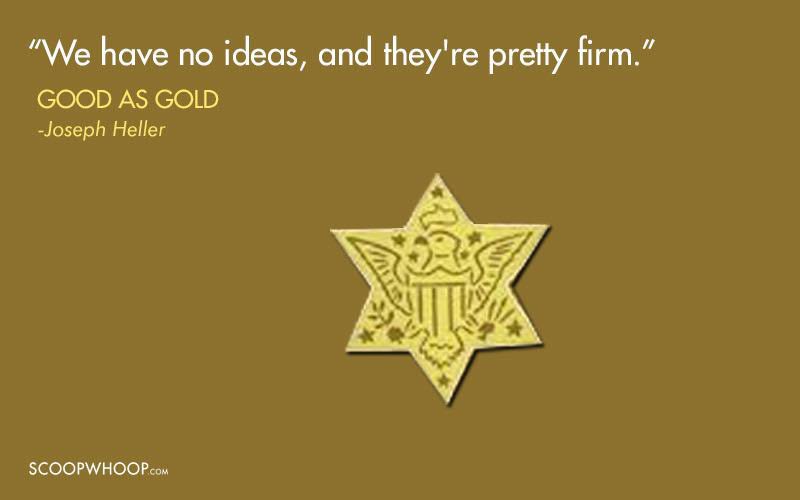 3. Nick Hornby
You may have read: High Fidelity, About a Boy
We recommend:  How to Be Good
How To Be Good is another brilliant example of the wit and compassion that we've seen in Hornby's works. This book is exactly what it's titled, how to be good. The author tries to make the readers introspect and realize how they can be good and how they can be better than what they are. But it also explores the painstaking troubles of a dying marriage and an insight into the middle-class society. Read this for an honest but hopeful depiction of life.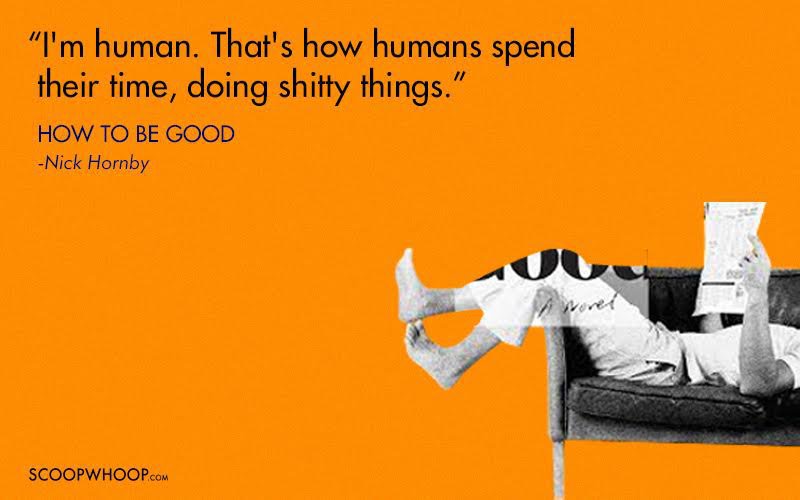 4. Audrey Niffenegger
You may have read: The Time Traveller's Wife
We recommend: Her Fearful Symmetry
Set in and around the Highgate Cemetery in London, the 5th novel by Audrey is beautiful and compelling. It's a tale that you are enamoured with. Niffenegger weaves a enrapturing story in the novel, centred around love, secrets, sisterhood and the tenacity of life, even after death.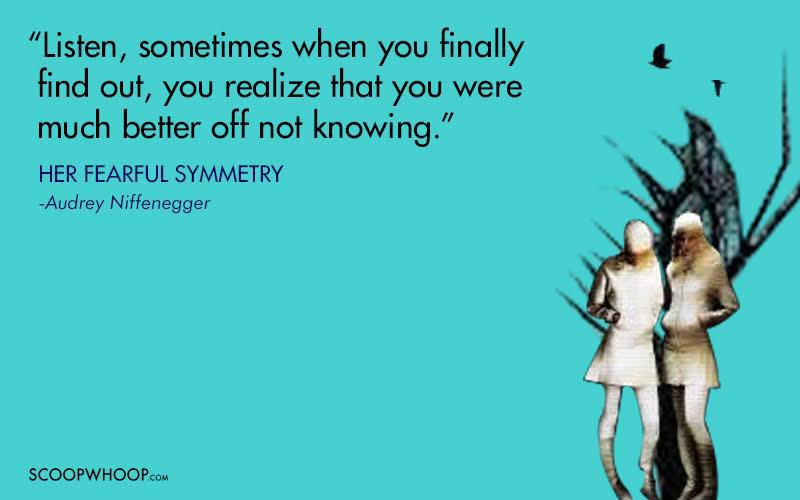 5. George Orwell
You may have read: 1984; Animal Farm
We recommend: Coming Up For Air
Goerge Orwell is famous for writing satirical dystopian novels like 1984 and Animal Farm. But Coming Up For Air is a personal account of the author's struggle to cope up with the totalitarianism rising in pre-World War II England. It's about a middle-aged salesman living in a middle-class English society. One day he wins some extra money and goes back to his village. But he is shocked with the changes that have happened there. It's a different coming of age novel where the protagonist has to come to terms with the change happening around him and let go of his childhood memories.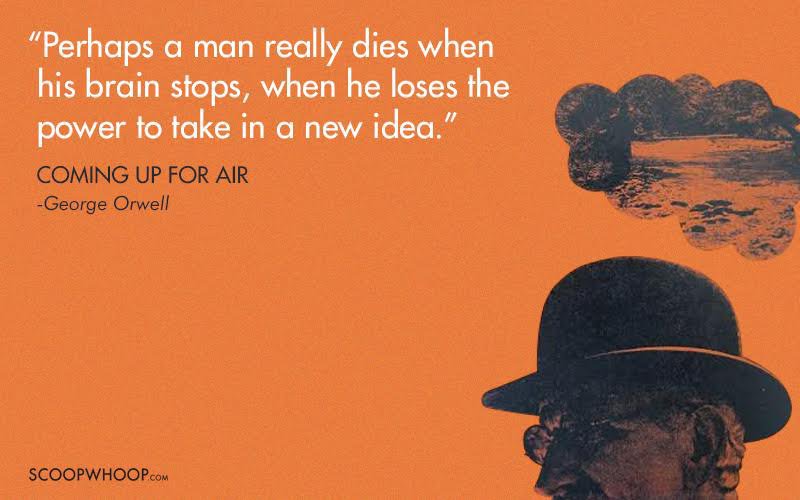 6. Stephen King  
You may have read: The Shining; The Stand
We recommend: Salem's Lot
Stephen King has written more than 200 novels in his writing career so far and although you can't really pick a best, Salem's Lot is one of his best writings. It's his favourite as well. A horror novel, it's one of the most popular writings on Vampires. It's a heartening story about small towns and how they are thought of by the populace.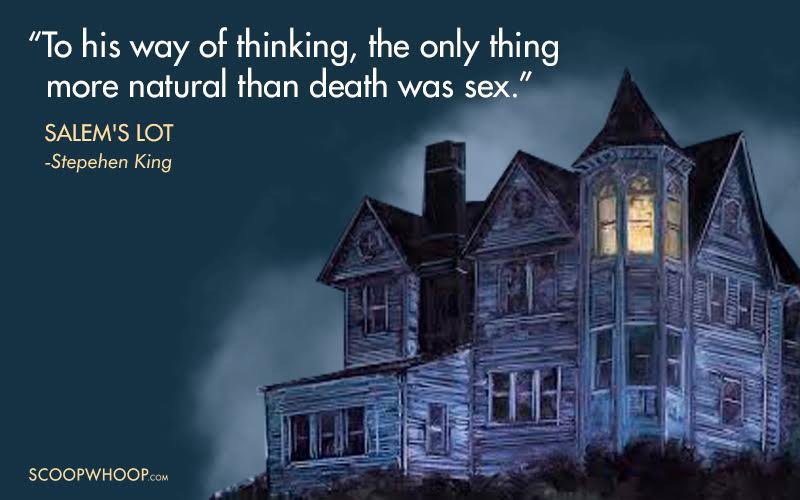 7. Mark Twain
You may have read: Tom Sawyer
We recommend: Roughing It
Mark Twain was a skilled chronicler of his personal life; and Roughing It is a great recount of his own wanderlust years. It's a humorous read combined with the author's personal perspective on life. An autobiographical writing, this novel is probably the best work by Mark Twain.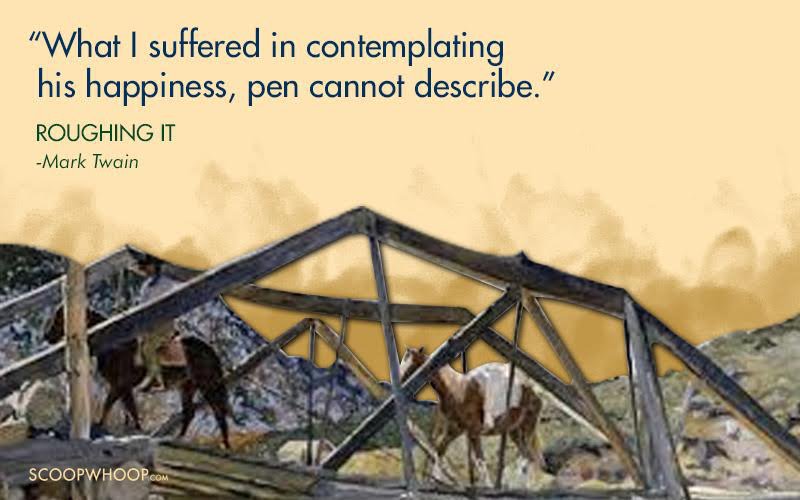 8. Herman Melville
You may have read: Moby Dick
We recommend: Bartleby the Scrivener
Bartleby the Scrivener is a novella, but it's one of the most absorbing and moving novellas ever. It is a story about a man working on Wall Street, New York, who just one day stops to question his life and his future. It's a reflection on what if one day we stop in the rat race and say, "I don't want to do this anymore". It's a beautiful portrayal of clinical depression and a reflection on the philosophy of success in life.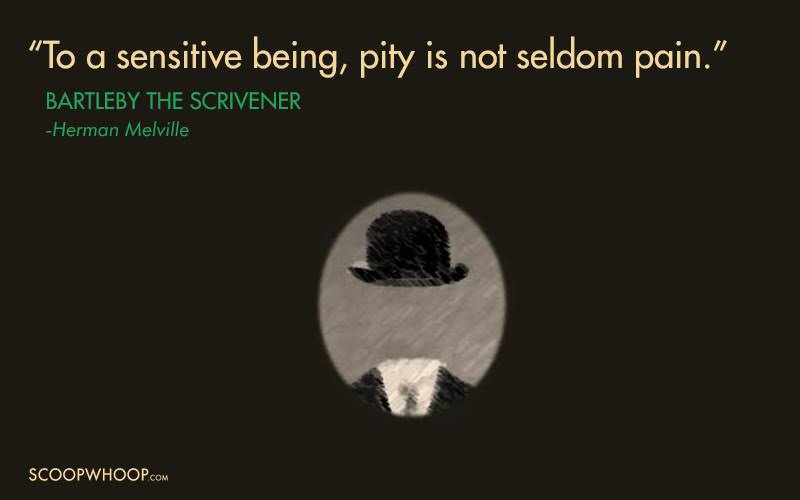 9. Lewis Carroll
You may have read: Alice In Wonderland
We recommend: Sylvie and Bruno
Sylvie and Bruno is Lewis Carroll's attempt to write something exactly unlike Alice novels, and this is just that. It's a combination of two short stories, Sylvie and Bruno and Sylvie and Bruno Concluded. Many people find the writing bizarre and haphazard, but that is exactly what makes this book endearing to many. A story of two siblings and their adventures recounted by an old man form the plot of the novel. It's an unpredictable read, but if you're hooked, you will be a fan.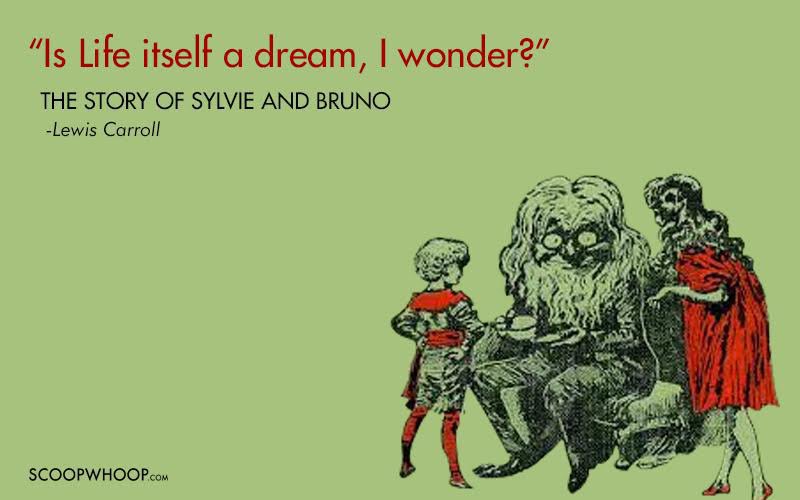 10. J.R.R. Tolkien
You may have read: Lord Of The Rings
We recommend: Farmer Giles of Ham
This is an exciting tale full of bravery, heroism and Tolkien's subtle humour. The story shows how Giles, the protagonist, rises from humble beginnings to rival the king of the land with the help of a dragon named Chrysophylax. It's a cheerful and lighthearted read, quite unlike the LOTR series.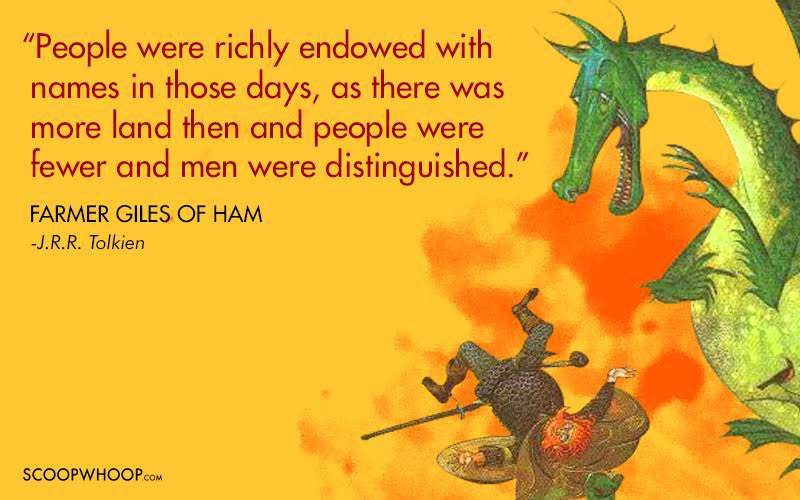 11. Stephenie Meyer
You may have read: Twilight
We recommend: The Host  
The novel is set in a post-apocalyptic earth where an alien race called 'Souls' has taken over the planet. This novel explores the human psyche and how we must value what we are given. The relationship between 'Melanie' (human) and 'Wanderer' (alien soul) is beautiful and insightful.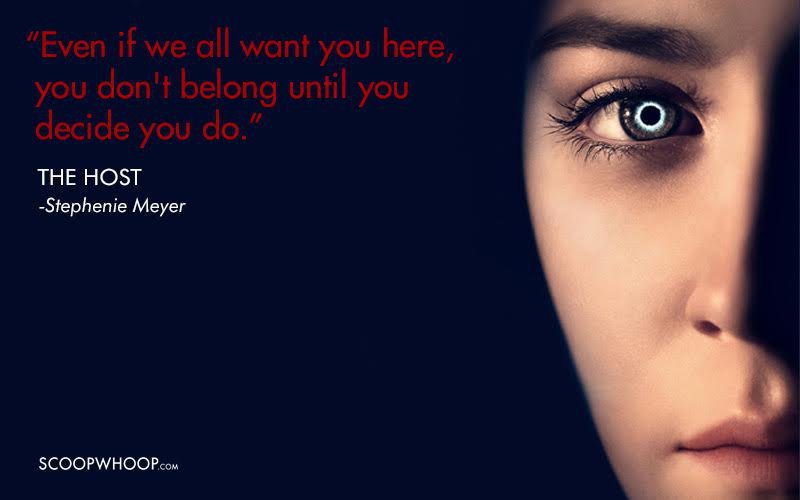 12. Mario Puzo
You may have read: Godfather
We recommend: The Fortunate Pilgrim
Godfather was probably the best work by Mario Puzo, but The Fortunate Pilgrim is Puzo's classic story of an immigrant family trying to settle in New York. It's an honest depiction of Puzo's mother and how she struggled to cope up with changing times and establishing a stronghold in a new strange land. Poignant, comic and violent, this novel is American-Italian fiction at its very best.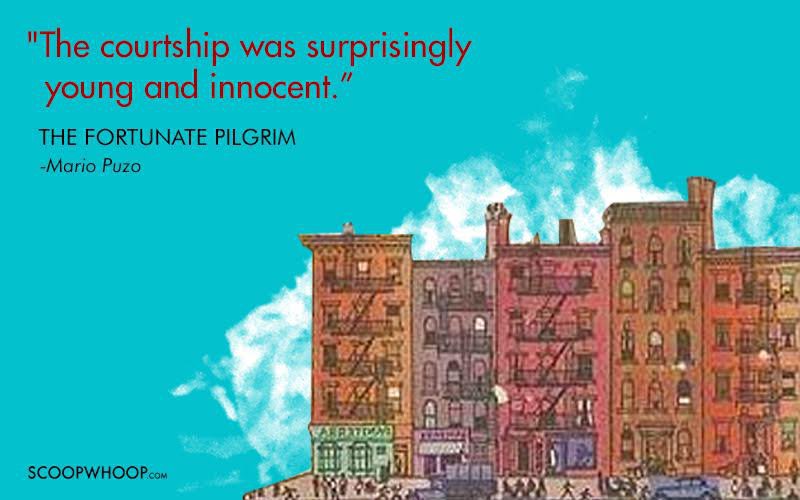 13. Roald Dahl
You may have read: Matilda
We recommend: The Witches
The Witches is not a fairy-tale book, but a real book for children. The story is about a little Norwegian orphan boy and his grandma who come up with a plan to do away with all English witches. When they've accomplished that task, the little boy is noticeably altered in size and appearance. He doesn't mind, though. He sets off cheerfully with his grandma on a grand tour to rid the entire world of those evil witchy creatures. The witches are wile and horrid, and do not ride on broomsticks. This book is a compelling narration full of humour and wisdom.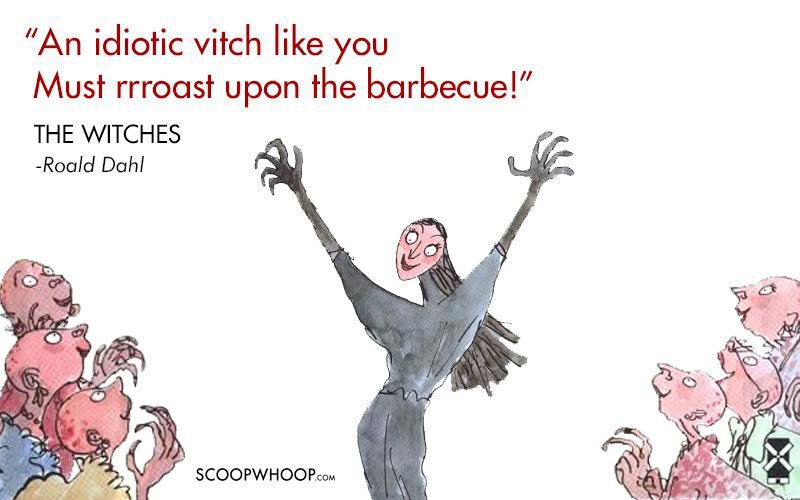 14. Gillian Flynn
You may have read: Gone Girl
We recommend: Dark Places
Dark Places deals with the satanic cult hysteria that gripped the US in the 1980s. The novel, told from various point of views, paints a grim picture of poverty, marital abuse and abandonment. Flynn has a talent for dragging you into her stories and having them take you over until you find out just what the hell is going on, and this novel is no different. It's a story about a woman who witnessed the murders of her mother and two sisters, and later testifies against her brother who she is convinced is the murderer. But 25 years later, she is forced to revisit the horrific incident and maybe discover the actual truth.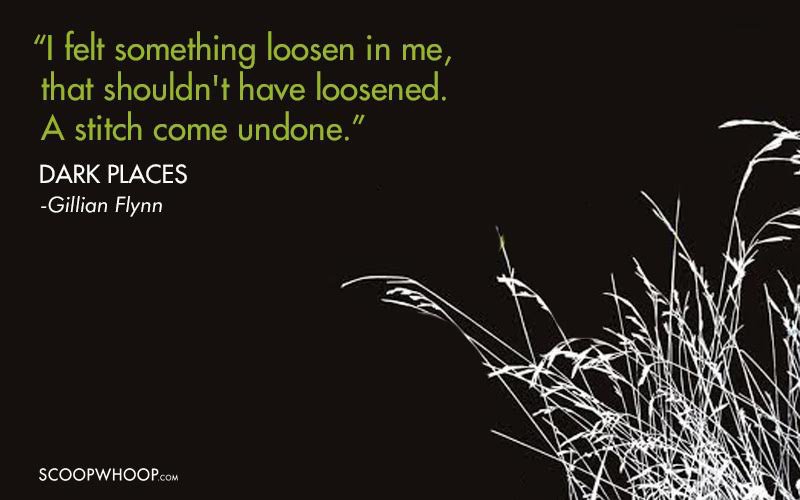 15. JK Rowling
You may have read: Harry Potter Series
We recommend: Casual Vacancy
So anyone who expects Casual Vacancy  to be anything like the Harry Potter novels will be thoroughly disappointed. Casual Vacancy is a serious story about ordinary muggles and the struggles of life they are forced to deal with. The novel is set in a suburban West Country town called Pagford and begins with the death of beloved Parish Councillor Barry Fairbrother. Subsequently, a seat on the council is vacant and a conflict ensues before the election for his successor takes place. This novel deals with the reality without the haven of *magic*.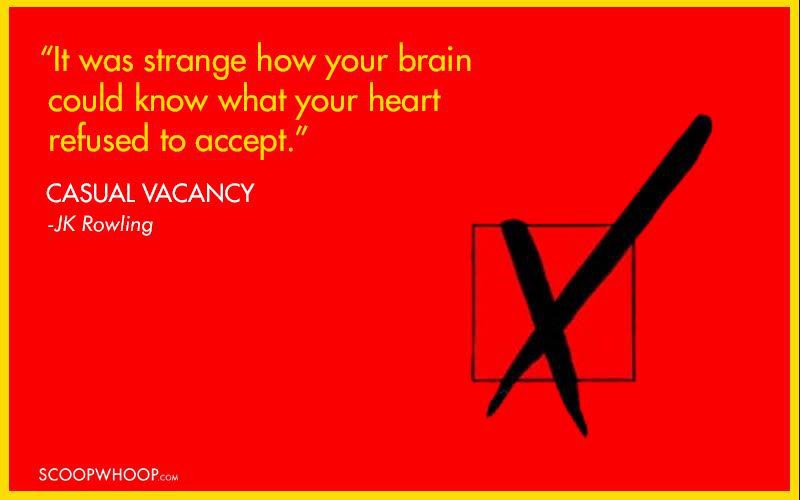 16. Sophie Kinsella
You may have read: The Shopaholic Series
We recommend: The Undomestic Goddess
Sophie Kinsella is known for dealing with real life problems in a unique manner and this novel is no different. The protagonist is a high-achieving successful lawyer who one day commits a small error and goes into meltdown. She ends up miles from home in the middle of nowhere working as a maid to a family that doesn't know anything about her true identity. She also doesn't know anything at all about being a maid as you can probably guess by the title. The novel is an hilariously interesting ride.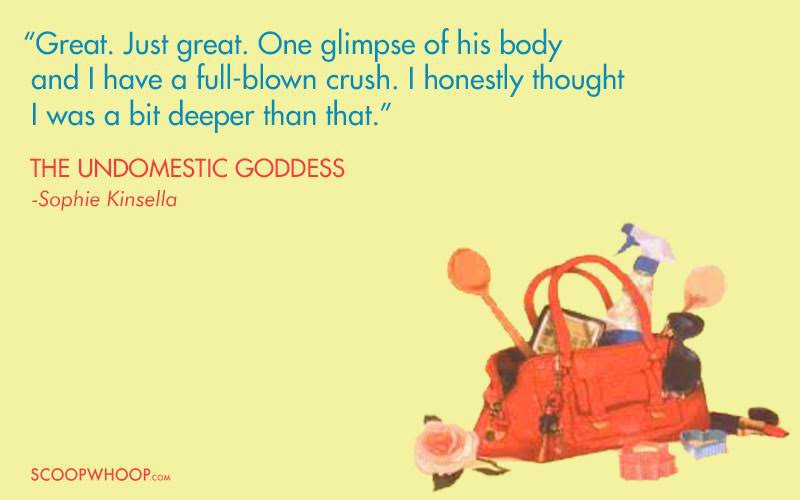 17. CS Lewis
You may have read: The Chronicles Of Narnia
We recommend: Out of the Silent Planet
Not one of the author's popular books, this extremely effective satirical novel deserves to be famous. The novel brings together the elements of Scandinavian, Celtic, Greek, Roman and English literature to create a universe that is as bizarre as it is captivating. It's a sci-fi fantasy succeeded by Perelandra and That Hideous Strength.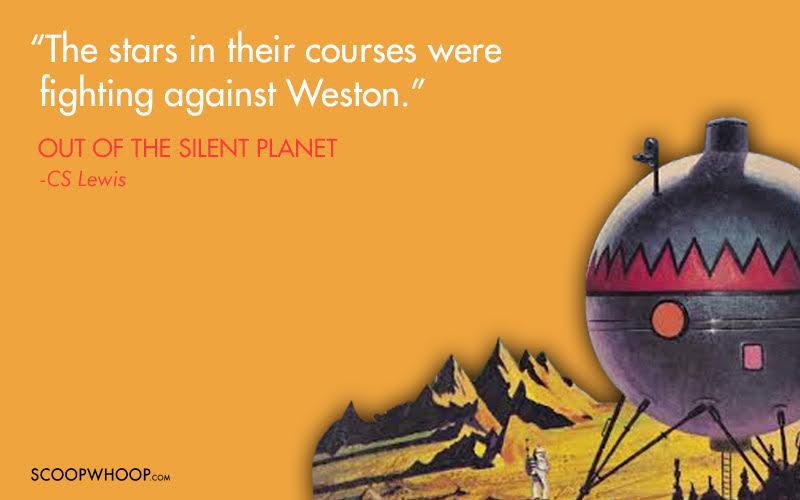 18. Arundhati Roy
You may have read: The God of Small Things
We recommend: An Ordinary Person's Guide to Empire
This novel is a direct question on democracy and how capitalists have learnt to subvert it. In this book, Roy talks about how the Empire (US) manages to control other countries for its profit, no matter what rights are trampled and lives are lost (in wars and smaller conflicts). Iraq is used as an example. There is also useful insight in India's hair-rising wrongs and how little of it we read in our news. Roy's incisive analysis of globalization is bold, brave, and unique.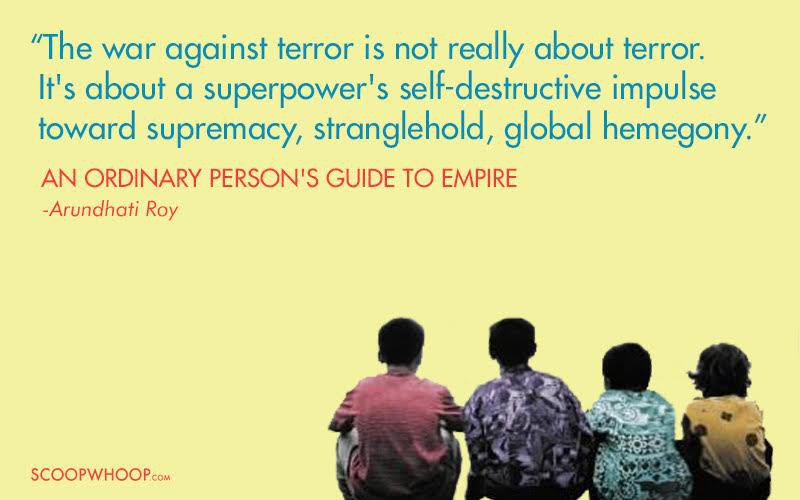 19. Neil Gaiman
You may have read: The Sandman Series
We recommend: The Ocean at the End of the Lane
This is a dark twisted novel that explores all that makes us human and reveals the power of stories and imagination in sheltering us from the darkness inside and out. The novel follows an unnamed man who returns to his hometown for a funeral and remembers events that began forty years earlier. It's a story for the search of self-identity and the relationship between childhood and adult life.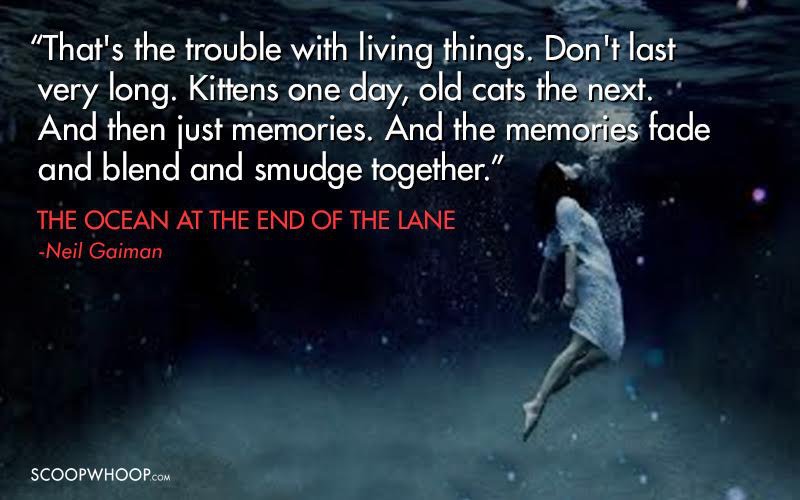 20. Ray Bradbury
You may have read: Fahrenheit 451
We recommend: Death is a Lonely Business
This is a mystery novel written on a series of murders that happen in Venice, California, in the 1950s-1960s. Bradbury tells the story of a dying era through a straightforward sort of whodunit intrigue. The characters are all bigger than life and you will be enamoured by their stories. It's a gripping tale of mayhem and murder.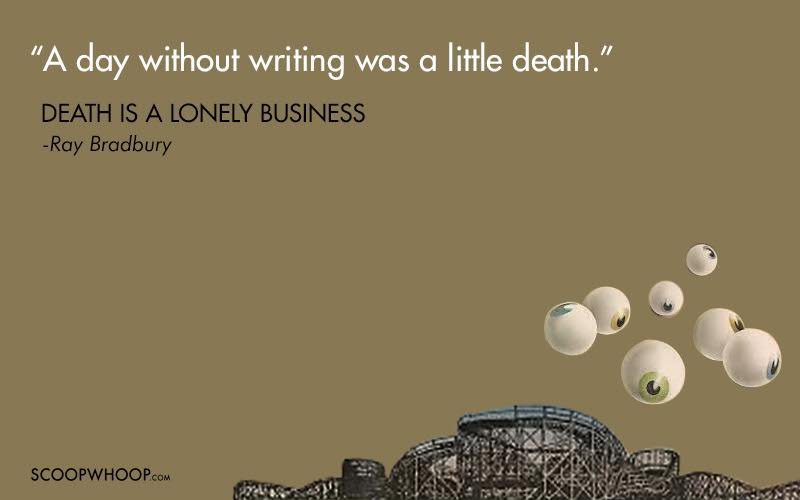 21. Jonathan Swift
You may have read: Gulliver's Travels
We recommend: A Tale Of A Tub
Jonathan Swift is a writer known for his powerful satirical writings and A Tale Of A Tub is no different. The story is about three brothers who are left with some coats on their father's death with an order to never make any changes to the coats. The three brothers are a representation of the three branches of Western Churches. It's an exuberant, bawdy fable that is a unique satire on politics, religion, fashion, madness and on writing itself.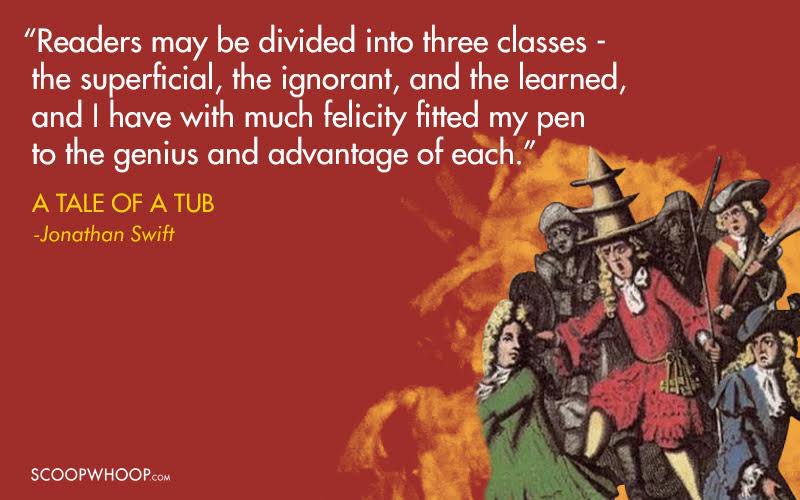 22. Mary Shelley
You may have read: Frankenstein
We recommend: The Last Man
The idea of this novel is that a plague wipes out all of humanity, leaving one man alone to survive. This story is set in the future, Shelley's vision of which includes airships as an important means of transport. It's a post-apocalyptic novel and intriguing portraits of Mary's husband, Percy Bysshe Shelley and Lord Byron make it a terrifying but interesting read.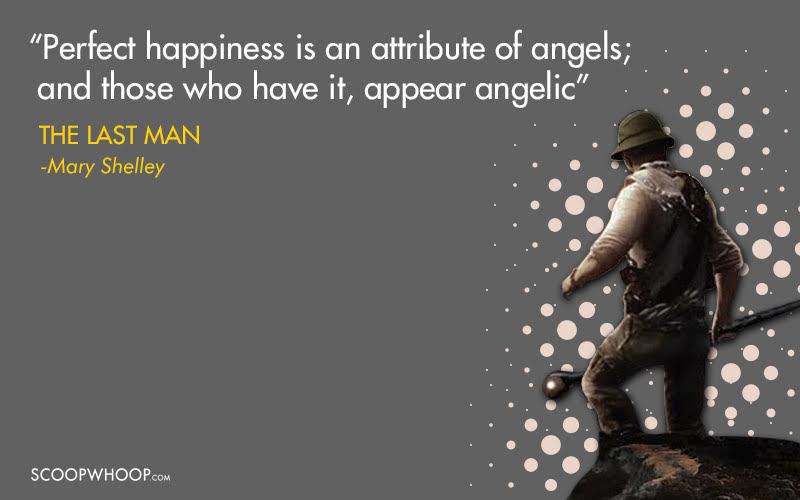 23. Nathaniel Hawthorne
You may have read: The Scarlet Letter
We recommend: The House of the Seven Gables
The spooky House of the Seven Gables is like any other good horror story and has two simultaneous plots running. One is of the historic tale of the cursed Pyncheon family and the other is of a land deal that the family is trying to win so that they can get filthy rich! House of the Seven Gables is as much a morality tale as it is a horror or haunted-house one.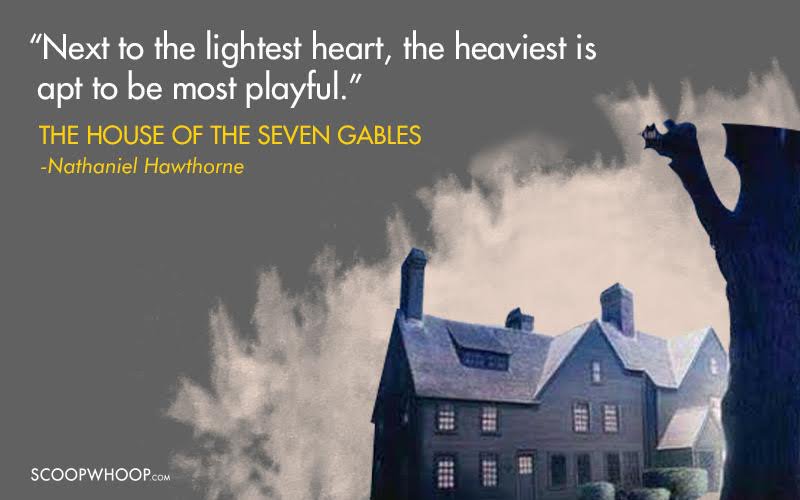 24. Joseph Conrad
You may have read: Heart Of Darkness
We recommend: The Secret Agent
This book was written in the early 1900s but is very relevant even today, and that is what makes this novel a brilliant read. It's about a small time detective who takes on a simple case where one things go wrong and suddenly the politicians, policemen, foreign diplomats and London's high-society people are involved.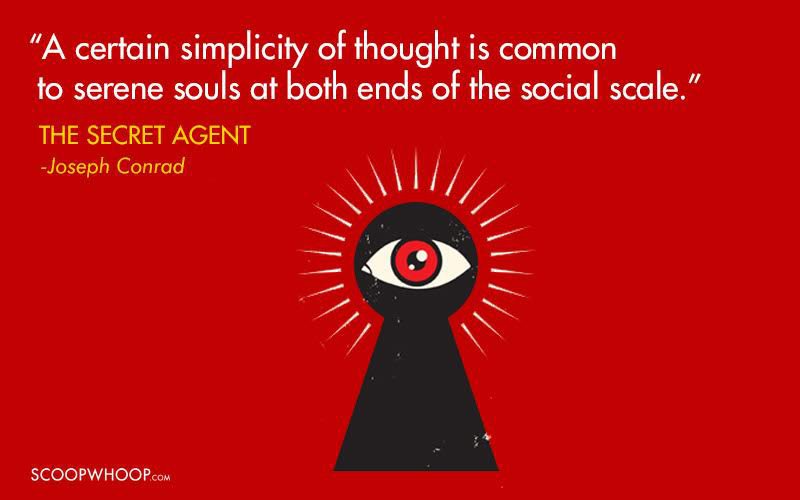 25. F. Scott Fitzgerald
You may have read: The Great Gatsby
We recommend: The Beautiful and Damned
This is a beautiful novel that delves into the high life of New York's elite. The protagonist and his wife are people who like to live like the rich but do not want to work for it; the intricacies of each character is highly developed and the human nature and relationships are portrayed in depth. It's an excellent read though it's not the most action-packed.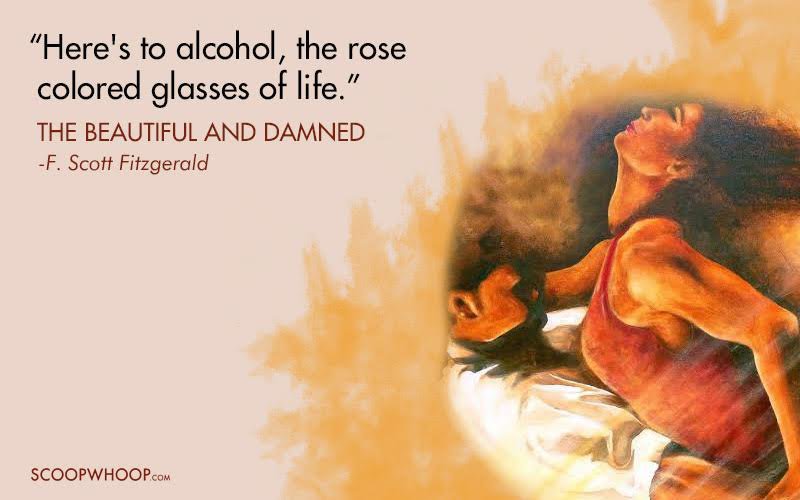 What are you waiting for? Go ahead and grab a copy already!