Reading is that one activity that helps you escape reality and immerse yourself into another universe. The books we read help us understand the world better and form ideas. And, well, some of them also give us quotes that affect us so much that we get them tattooed. Books take you to different worlds you've never visited before, whether it is the fantasy world of Harry Potter or the world of heartbreak like in The Fault In Our Stars.
But not all of us develop our reading habit right from childhood and as adults, we don't know where to start. It can be a confusing deal because of the amount of books available but you also need to learn where to start so that you can easily start a love affair with books and nurture it as time goes by.
Here's a guide for all those just beginning:
1. The Great Gatsby by F. Scott Fitzgerald
The story is narrated by Nick Carraway but it is primarily about a mysterious rich man Jay Gatsby. Jay is a millionaire known for his lavish parties but the strangest part is that he never attends them. At least that is what Nick discovers while he is meeting his cousin sister Daisy and her husband Tom. 
As the story unfolds, we discover that Gatsby knew Daisy from before. However, when he initially met her, he wasn't doing so well financially and she was a typical rich girl. But he still fell in love with her and gaining wealth was a part of his plan to become one with Daisy. The extravagant parties are an attempt to become a part of her world. Gatsby is more so obsessed with Daisy than in love with her and is trying his best to make her fall in love. But the question is, does he succeed? Does he finally get a reciprocation for his love?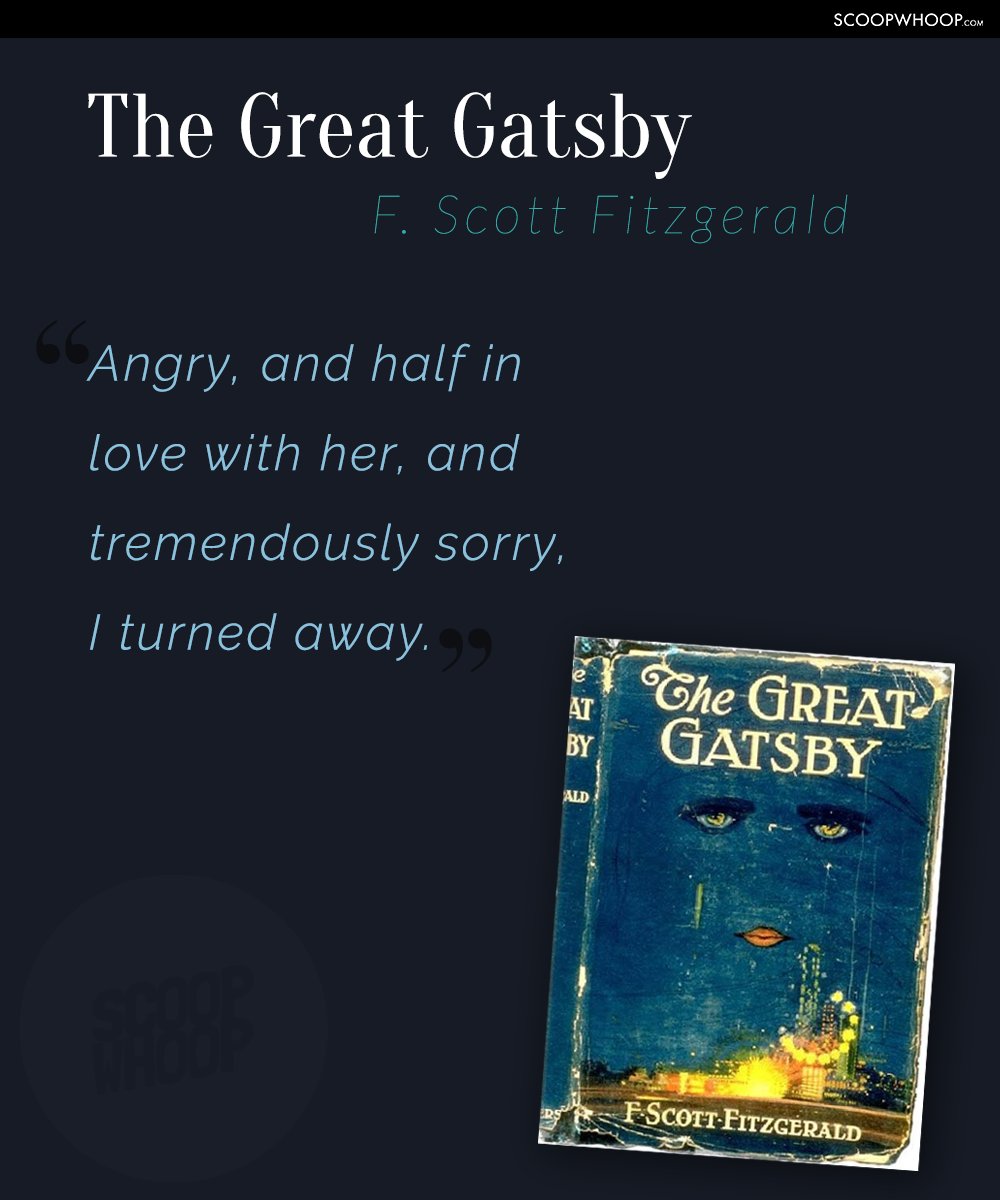 2. The Catcher in the Rye by J. D. Salinger
This one was originally published for adults but over the years, The Catcher in the Rye has become popular with all the teenage readers going through a phase of rebellion. The protagonist Holden Caulfield has been expelled from his school due to poor grades. He is at a confusing place in life and cannot even imagine telling his parents about the whole ordeal. Quite typical, isn't it? 
The book is the journey of Holden who finds that he is shedding away his childhood to enter the adult world. Like any teenager, he finds it tough and even plans on running away to become a recluse. However, you need to read the book to see if he actually takes the step. Moreover, it will make you live your teenage angst all over again.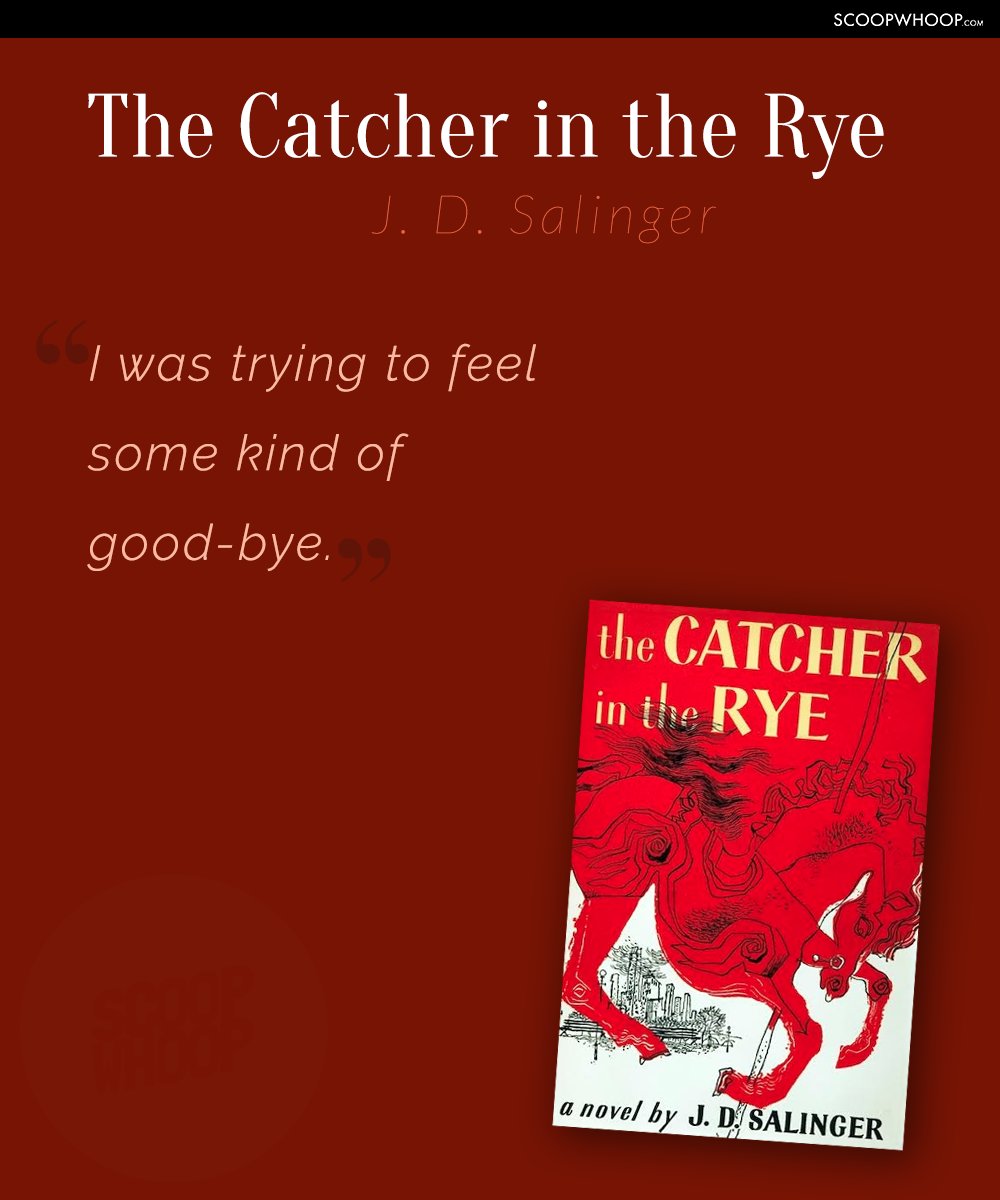 Check Out – 100 Books to read
3. The Alchemist by Paulo Coelho
The Alchemist is a simple read with hidden meanings. The reason it finds itself on this list is because even with its simple narration, it is a novel you'll be able to truly understand once you're of a certain age. 
The plot follows the story of Santiago, a shepherd boy, who believes that a certain recurring dream he has been having is a prophecy of some kind. He visits a fortune-teller to ask her about it. She tells him that she sees a treasure in the pyramids in Egypt that Santiago should uncover. On his journey, he meets an old king who tells him of personal legends. "Your personal legend is what you have always wanted to accomplish. Everyone, when they are young, knows what their personal legend is," and, "When you want something, all the universe conspires in helping you to achieve it." To see if this is actually true, give it a read.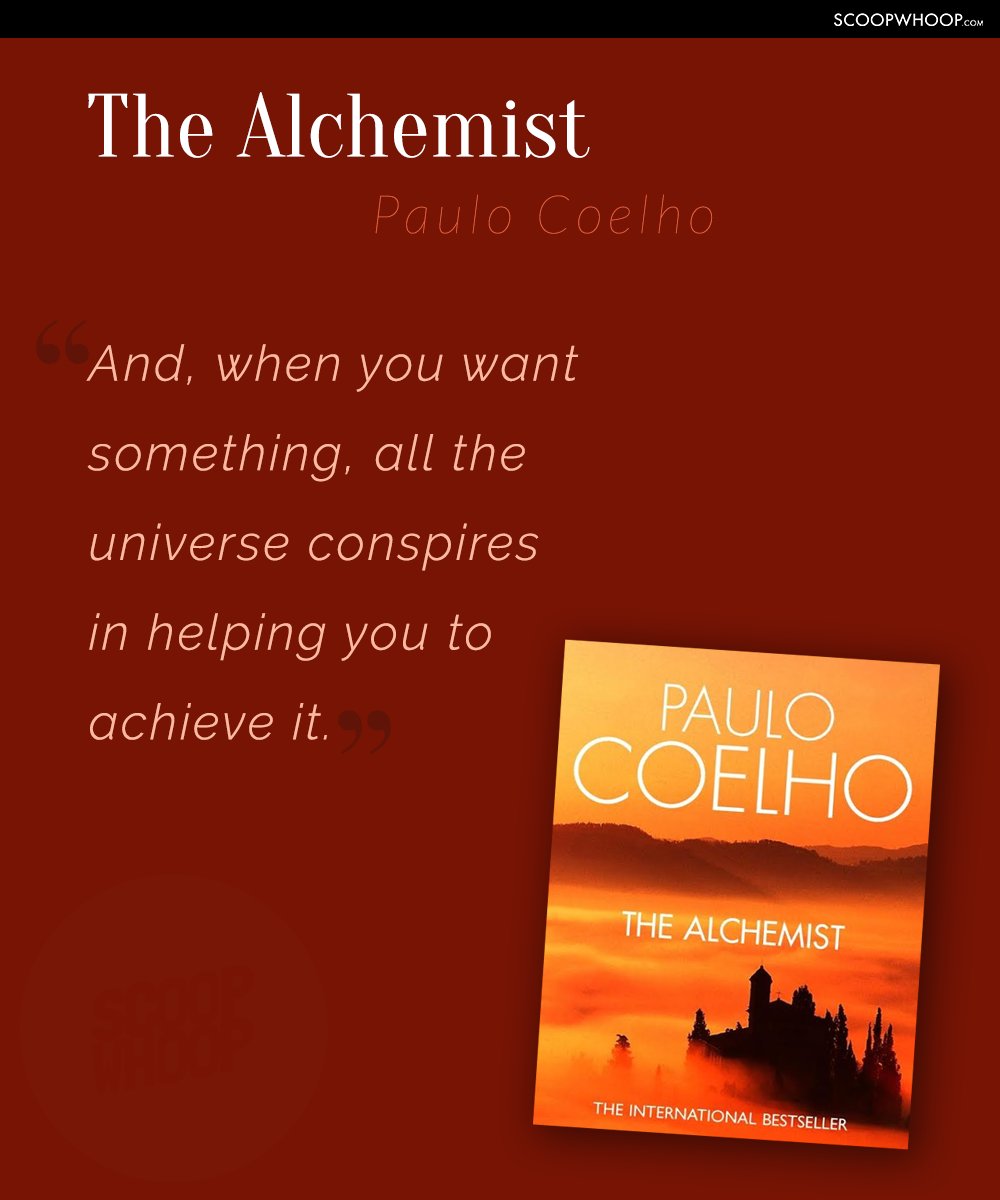 4. The Palace of Illusions by Chitra Banerjee Divakaruni
Everyone should pick this book up at some point with their tryst with reading. The plot concerns itself with the great Indian epic Mahabharata but is told by none other than Draupadi. For the longest time, our ancient literature has missed out on a feminine voice but this retelling of the tale through the perspective of Draupadi will make you look at the story in a different light. 
Born from fire, Draupadi marries the five Pandava brothers while harbouring a secret love. She is often blamed for starting a war which killed many but this is her story and you may just see why she isn't the one to blame. A fresh take on an old story is a great way to ignite your interest in reading.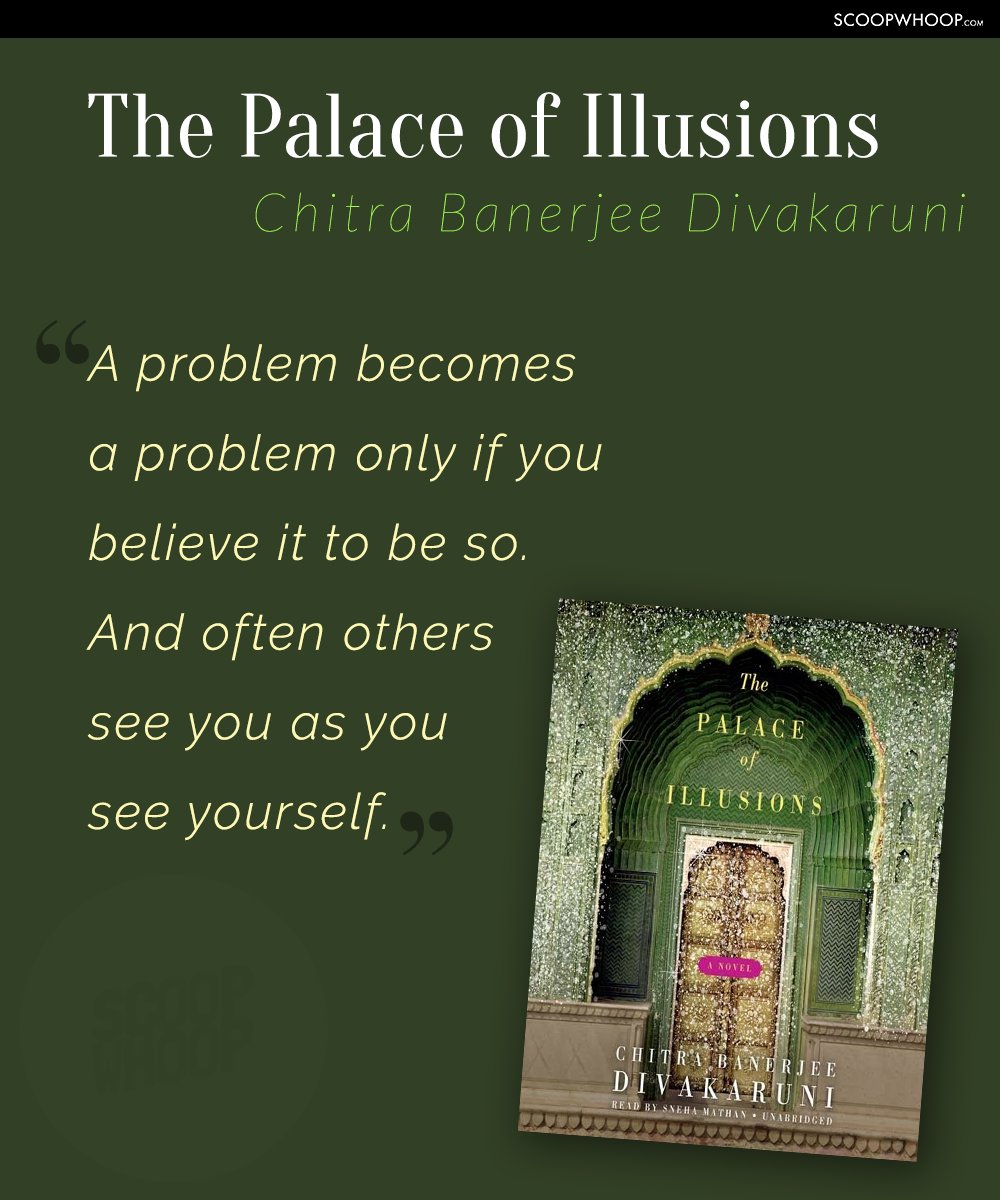 Check Out – best hindi literature books
5. Sita: An Illustrated Retelling of the Ramayana by Devdutt Pattanaik
This book is outstanding for its ability to make the readers warm up to an important twist in Ramayana, a story all of us know by heart. Told through the eyes of Sita, this book will take you through the journey of Ramayana but it will be Sita telling her version of events. 
From a loyal wife who follows her husband to the forest to a mother raising her sons alone, this story will bring forth the character of Sita for you and make you respect her even more.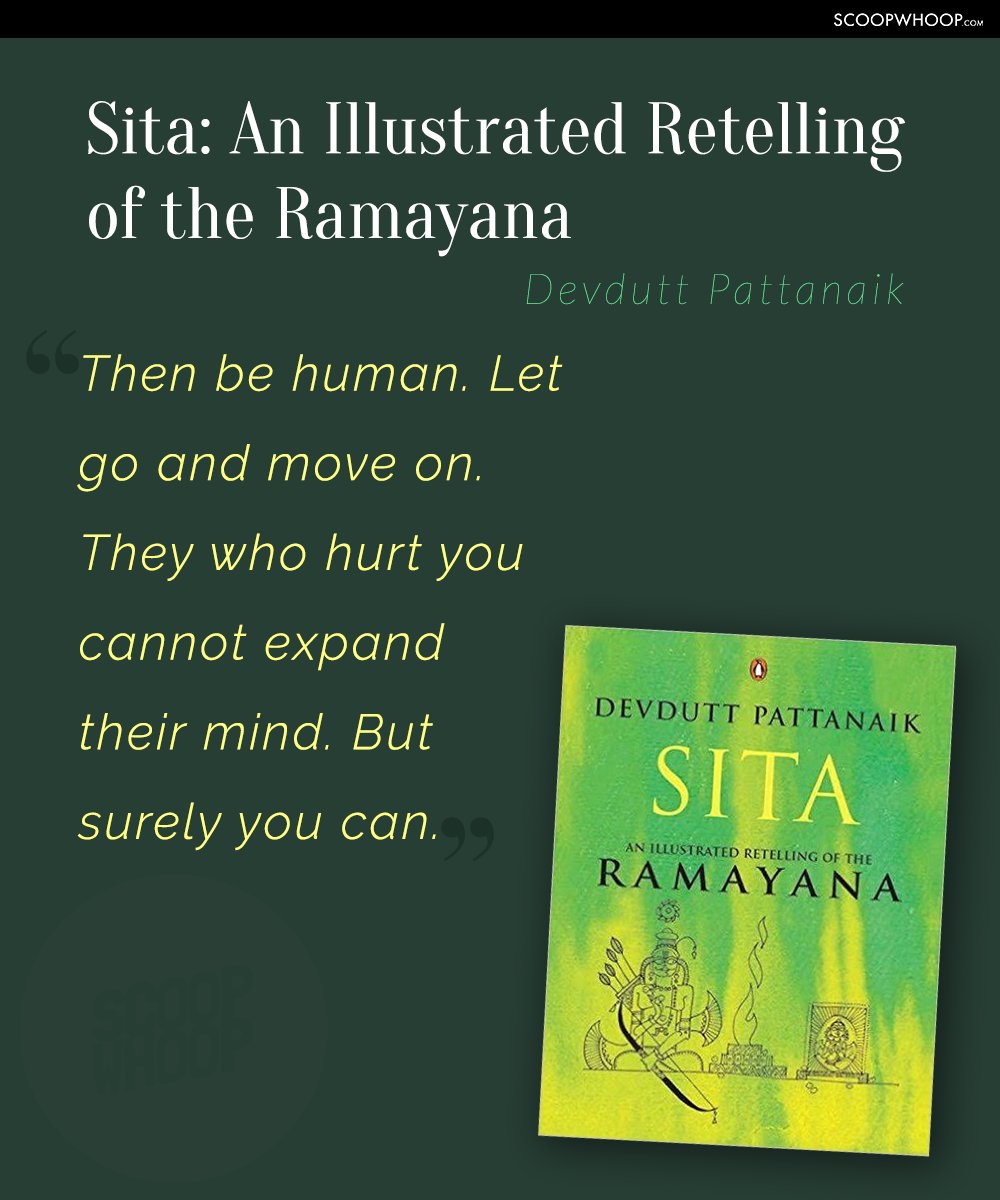 Check Out – Books To Read While You Are On A Vacation
6. The Kite Runner By Khaled Hosseini 
Amir and Hassan are young boys who spend their days playing together but there is something that divides them. It is the class difference as Amir is a rich Pashtun boy but Hassan is his servant's son. Assef, a bully, often taunts Amir for being friends with a servant boy but it is Hassan who has always protected Amir from bullies. 
At the local kite flying tournament, Amir wins and Hassan runs to catch the last cut kite. He manages but is caught up by Assef and his gang. They beat him up and then rape him. Amir sees all of this but is too scared to save Hassan. It is something he cannot forgive himself for but years later, he has the opportunity to redeem himself. But does he manage to raise his voice against atrocities he sees this time around? A story of growing up, discovering family secrets and making life-long friendships, this novel is bound to touch you.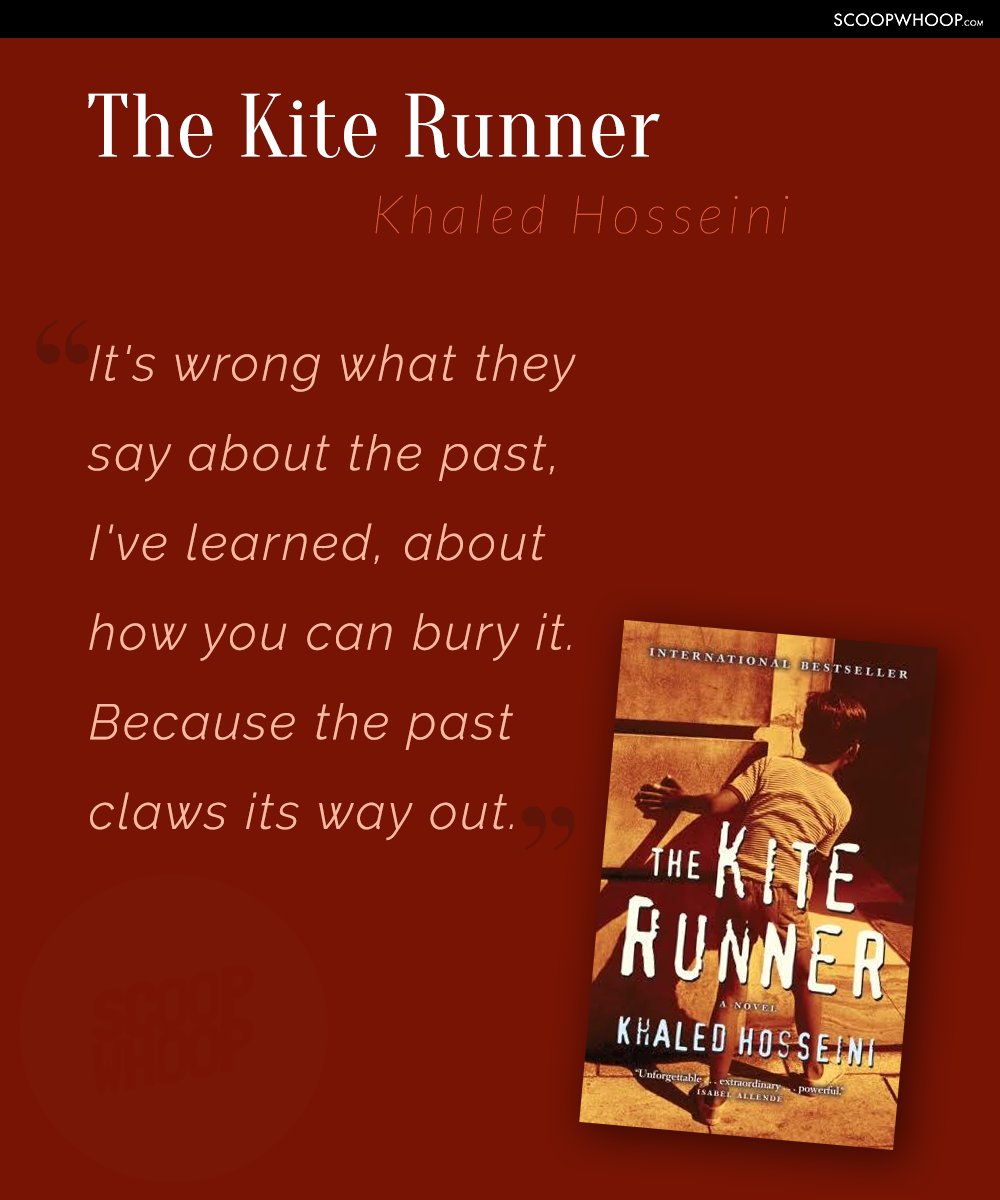 7. Lolita by Vladimir Nabokov
The novel is most famous for its scandalous content but that is exactly what makes it a good read. It leaves you with mixed emotions for characters and you realize nothing is black and white in life. 
A man is writing his memoirs under the pen name Humbert Humbert. Humbert recalls falling in love with a girl called Annabel when he was young. However, she also dies soon after due to an illness. As an adult, Humbert develops a sexual inclination for girls in their puberty years, meaning, girls aged between 9 to 14. Soon after his first marriage fails, Humbert marries a woman with a 12-year-old daughter. Yes, his plan is to eventually keep the young girl close to him. However, you'll be surprised by the way events unfold. It is a book you just cannot keep down.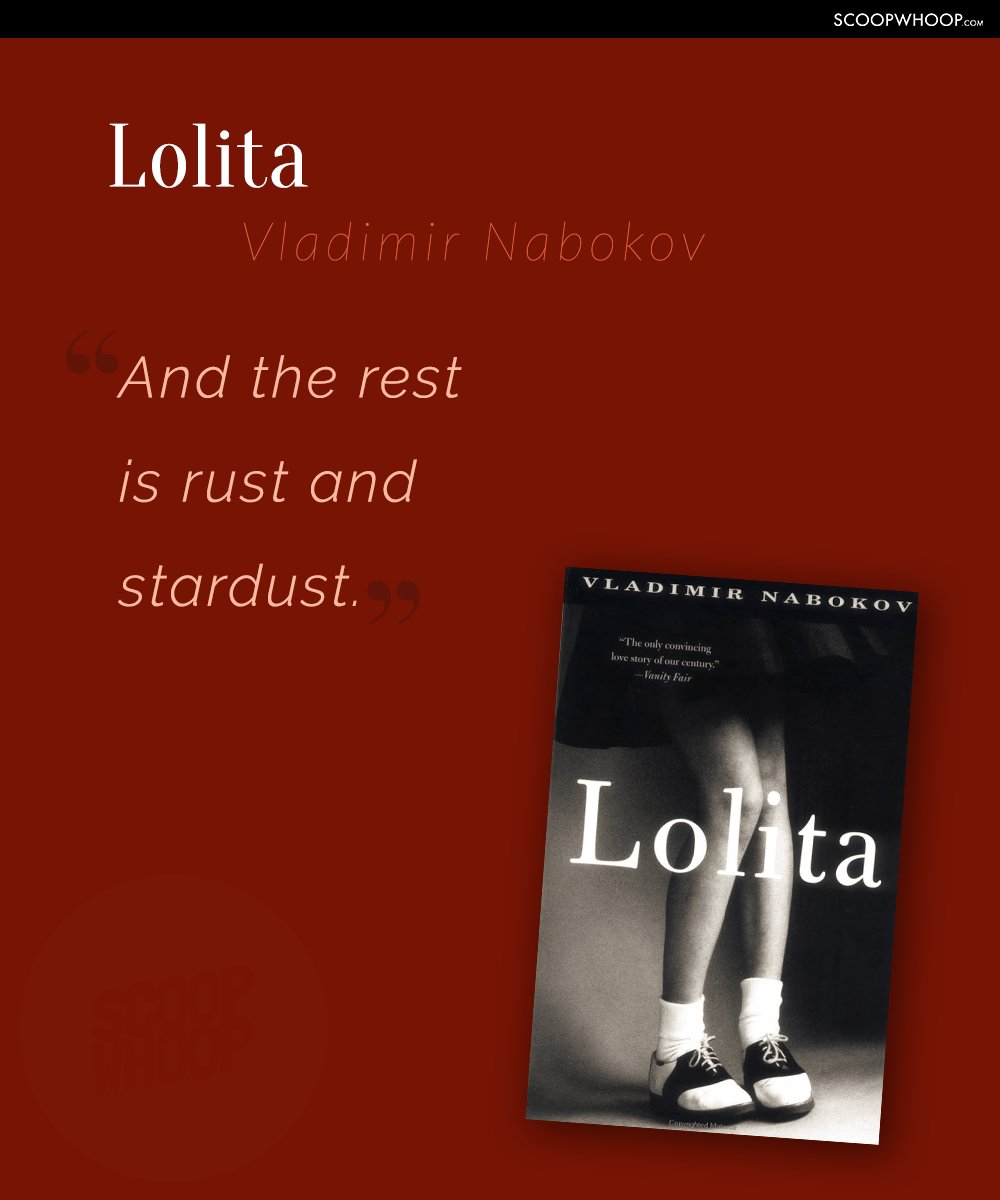 Check Out – English movies based on novels
8. Alice's Adventures in Wonderland by Lewis Carroll. 
We've all heard about this story and we all know Alice but the thing is that children's literature can give you a whole new perspective for a book when read as an adult. The story begins when Alice sees a white rabbit wearing a waistcoat. She decides to follow it and the next thing you know, she's fallen into a rabbit hole. 
There are creatures she meets and experiences she gathers. All in all, the book when read as an adult, seems to be a metaphor for life. In the end, it is always good to keep your imagination alive and to believe that we're all a little mad.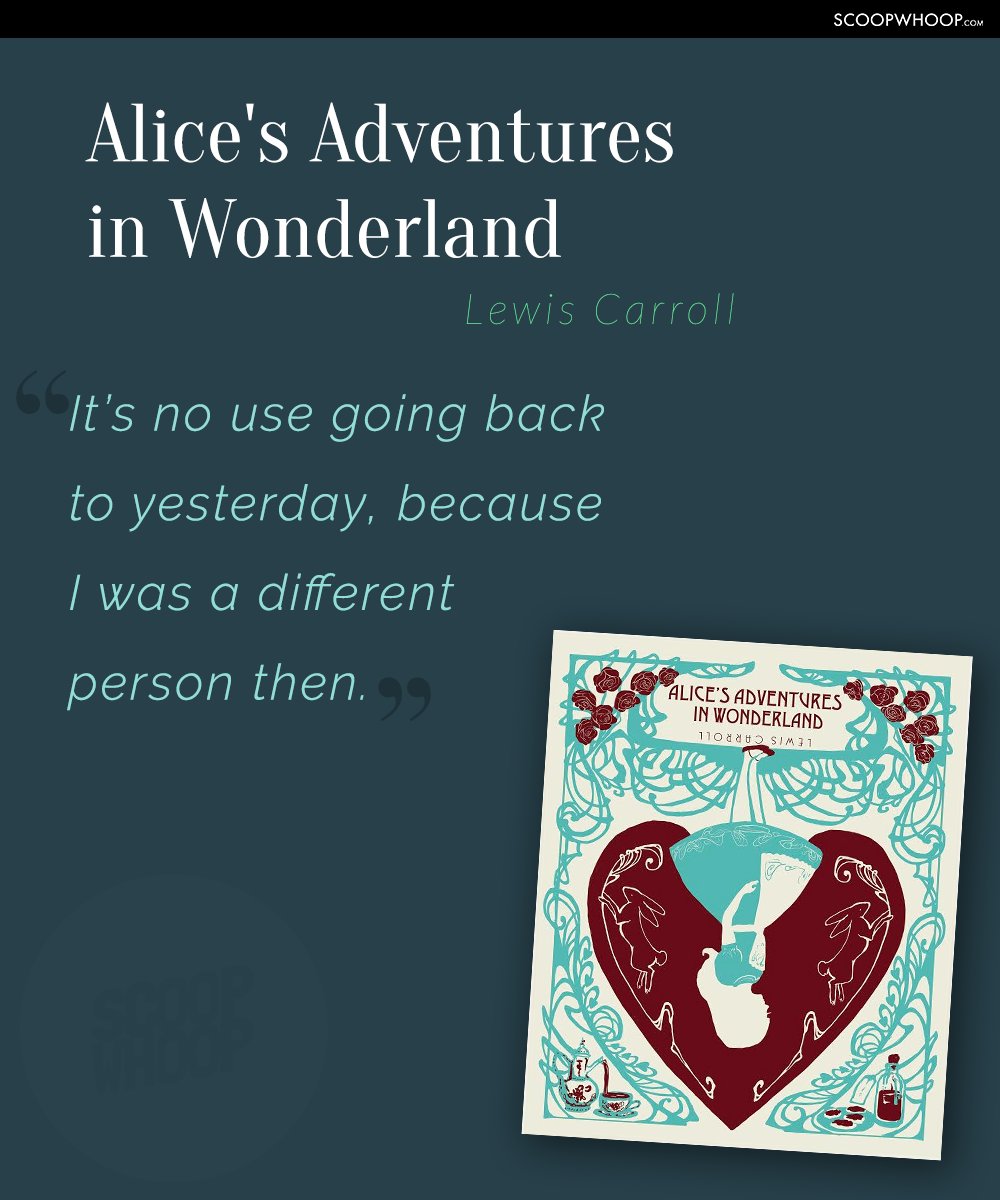 Check Out – Iconic Books Worth A LOT Of Money 
9. Malgudi Days by R K Narayanan
This book would be perfect for any Indian child who wants to indulge in some nostalgia. The narration is simple to read and yet, it carries a very typically Indian childhood in it. It is a compilation of 32 short stories, all located in Malgudi, an imaginary town in South India. 
However, the stories are so real that you don't feel like any bit of it is fictional. It deals with social issues that troubled the older generation and also the issues that the younger generation feels the closest to. A simple compilation that will keep you coming back till you finish the book and even then, you'd be wishing to read more.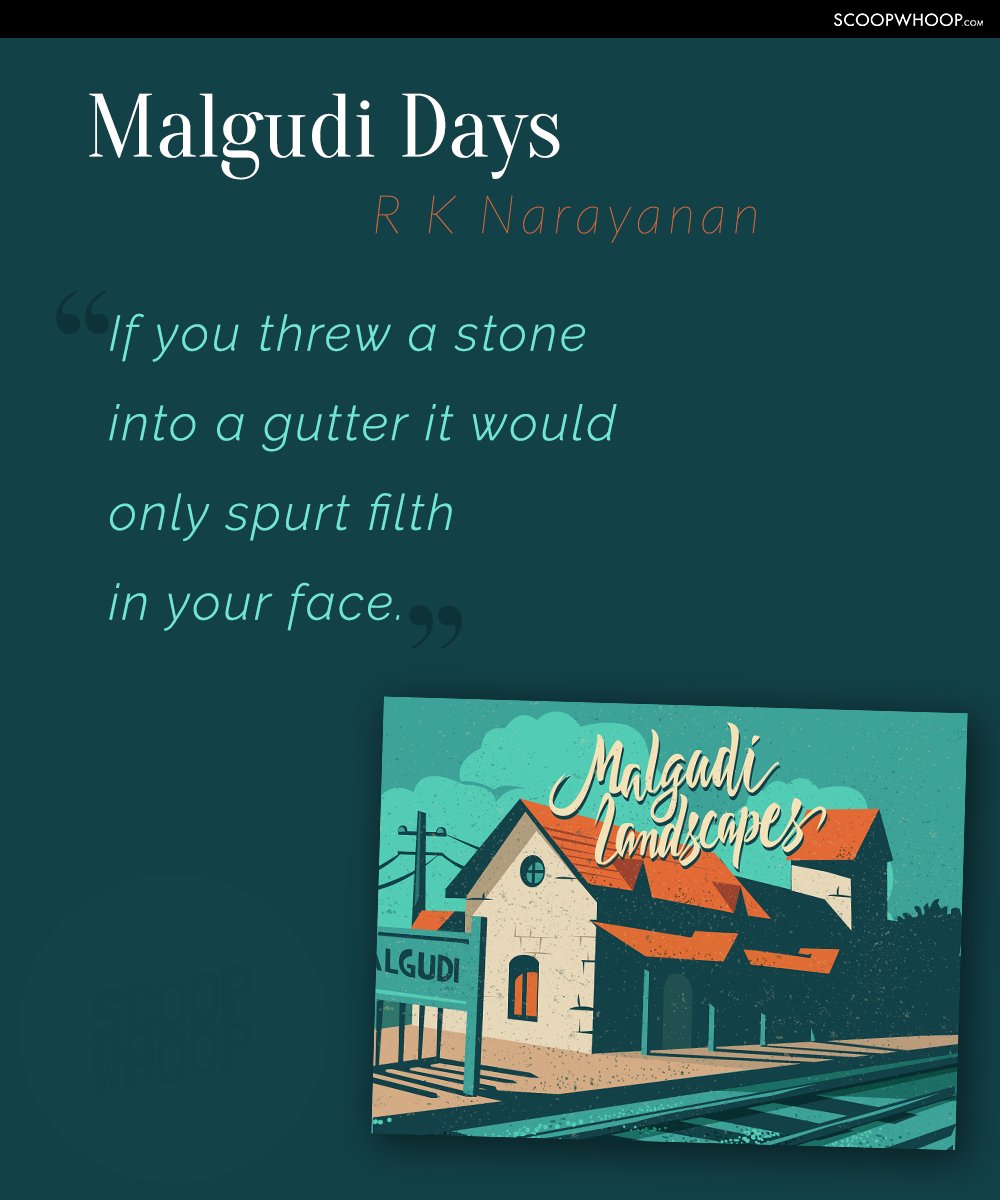 10. Train to Pakistan by  Khushwant Singh
The story starts from Mano Majra, a fictional village at the border of India and Pakistan. However, the book covers the kind of destruction that the Partition brought with it. A line from the book reads, "Muslims said the Hindus had planned and started the killing. According to the Hindus, the Muslims were to blame. The fact is, both sides killed. Both shot and stabbed and speared and clubbed. Both tortured. Both raped." 
The reason you should pick it up is because the language is rather straight forward and given its Indian context, it makes for a read that will leave you with a mark.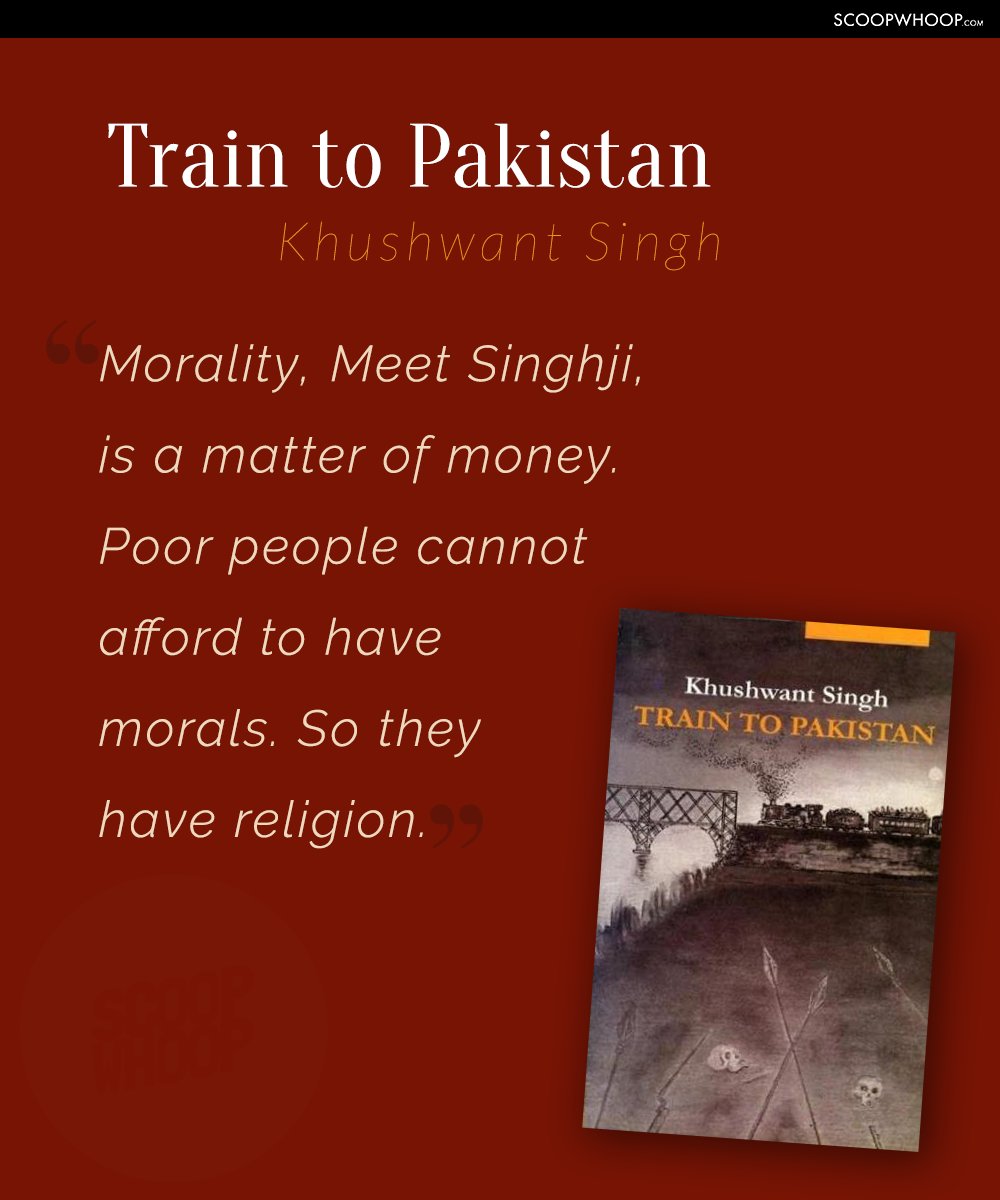 11. The God of Small Things by Arundhati Roy
The story is the debut novel of Arundhati Roy and is known for its simple yet impactful narration. The story is set in Kerala and shifts between childhood and adulthood of twins Rahel and Esthappen. 
The novel covers the cultural issues faced by a typical Keralite society, that of Communism, the caste system and the Syrian Christian way of life. In the middle of it all, is the mother of the twins who finds herself attracted to Velutha, a servant of the family who belongs to a 'lower-caste'. For all those who believe caste isn't too big in the Indian context, this book is an eye-opener.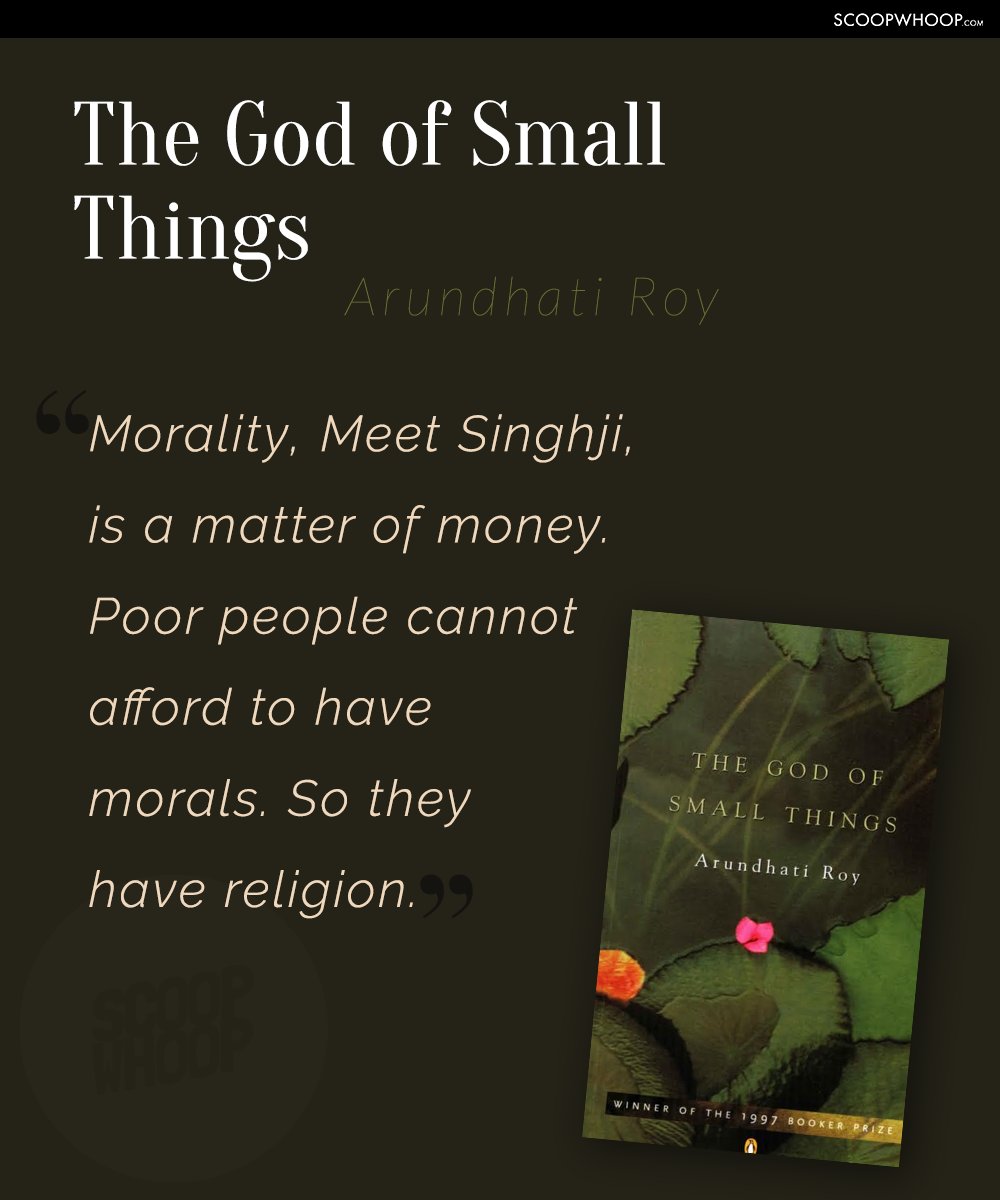 12. The Fountainhead By Ayn Rand
A 1943 classic. In one line, The Fountainhead is a story of upholding one's ideals v/s succumbing to the conventional norms. The narrative is set in the 1920's and the story revolves around a fresh out of grad school architect Howard Roark, who, very early in his career, gets expelled for insubordination from the Architectural School of the Stanton Institute of Technology. 
The book begins with highlighting the struggles faced by Howard as his architectural ideas were regarded radical and novel and he was constantly pressurized to design as per the established architectural standards and styles. It compels the reader to introspect about one's own life choices and ideals as the narrative of the novel constantly challenges the very idea of an independent thought. The novel traces the journey of this outlandish architect and his struggle between being independence and conformity. This novel provides its readers with a perfect balance of introspection, inner conflict, individualism and self – discovery through a rather simple narrative.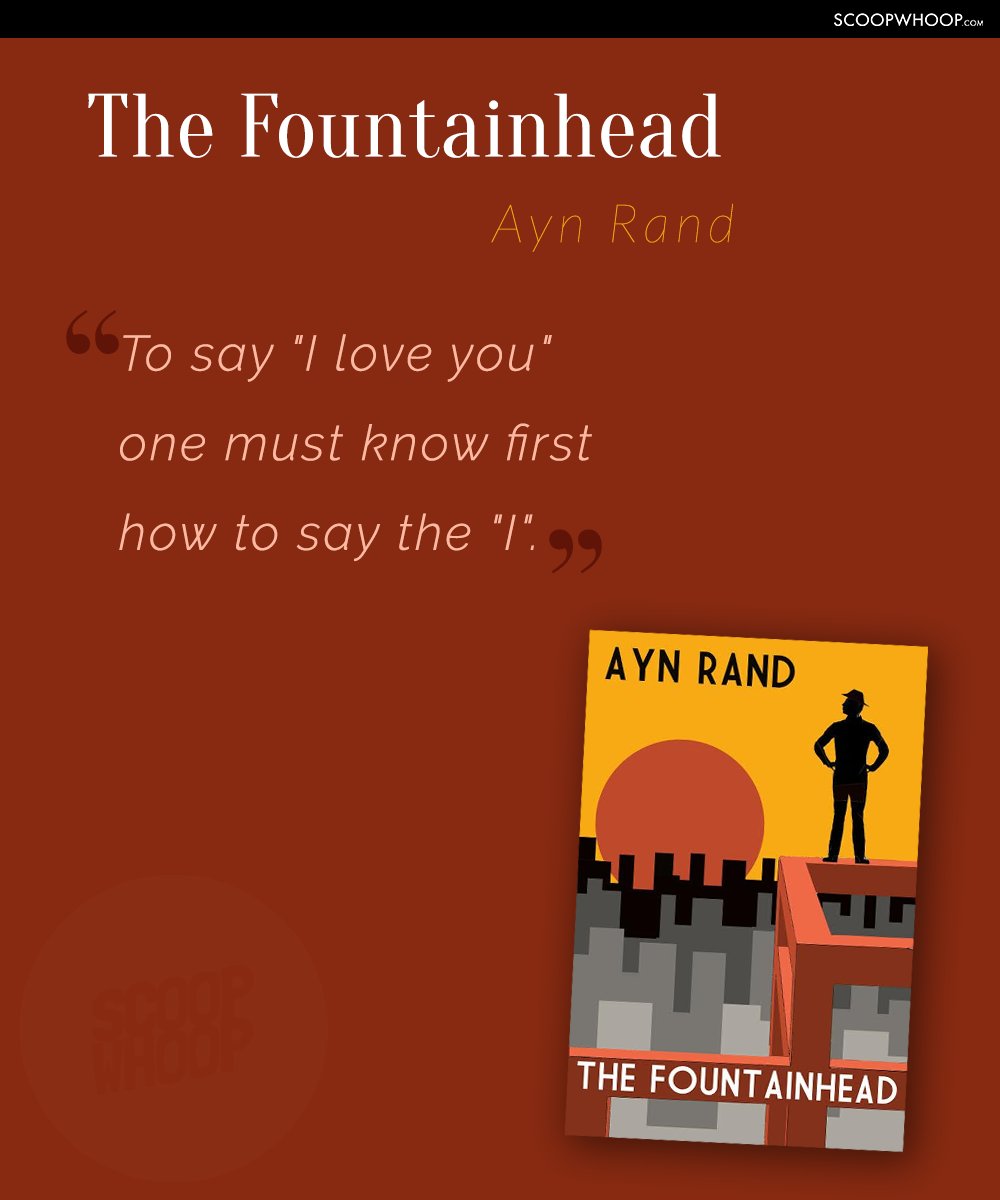 13. To Kill a Mockingbird by Harper Lee
The novel deals with serious issues like rape and racial inequality but through the eyes of two kids, Jean Finch and her older brother Jeremy, who live with their widowed father Atticus, who happens to be a lawyer. 
Atticus is asked to defend a black man accused to raping a white woman. The whole town is against this but Atticus decides to defend the man and bring out justice. A story of extreme courage and the sad reality of racial inequality, this book teaches you how to look at people as humans instead of the various communal boundaries.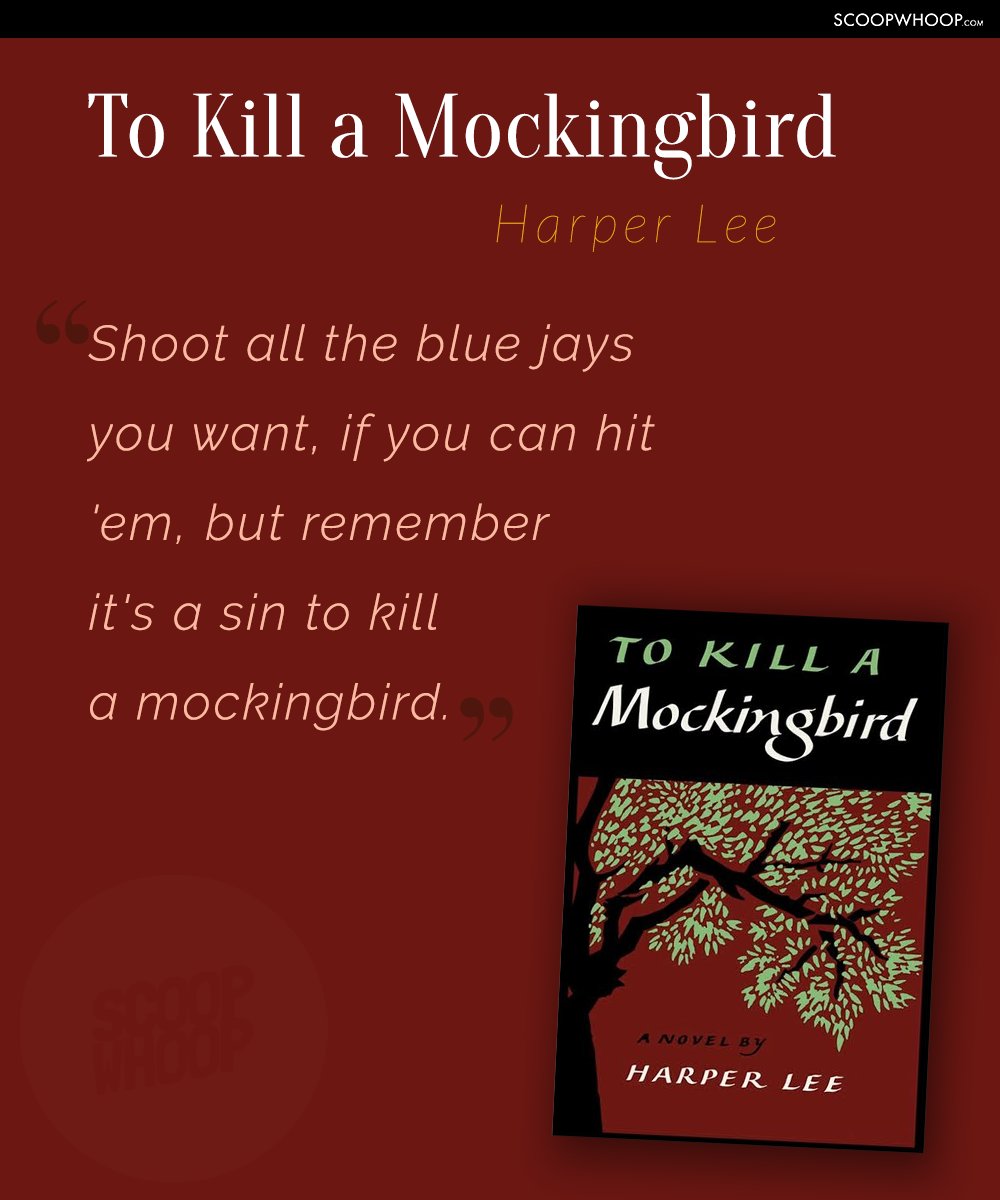 14. The Diary of a Young Girl by Anne Frank
We've all heard of the name Anne Frank. Her family was in hiding for two years during the Nazi occupation of Netherlands. She was ultimately taken away to a concentration camp where she passed away at an extremely young age. But she kept a diary with her in which she has eloquently penned down her experience. 
We don't get a lot of personal accounts of the atrocities faced by people under the Nazi regime and this one coming from an innocent child is all the more heartbreaking. Read it to find motivation and get inspired.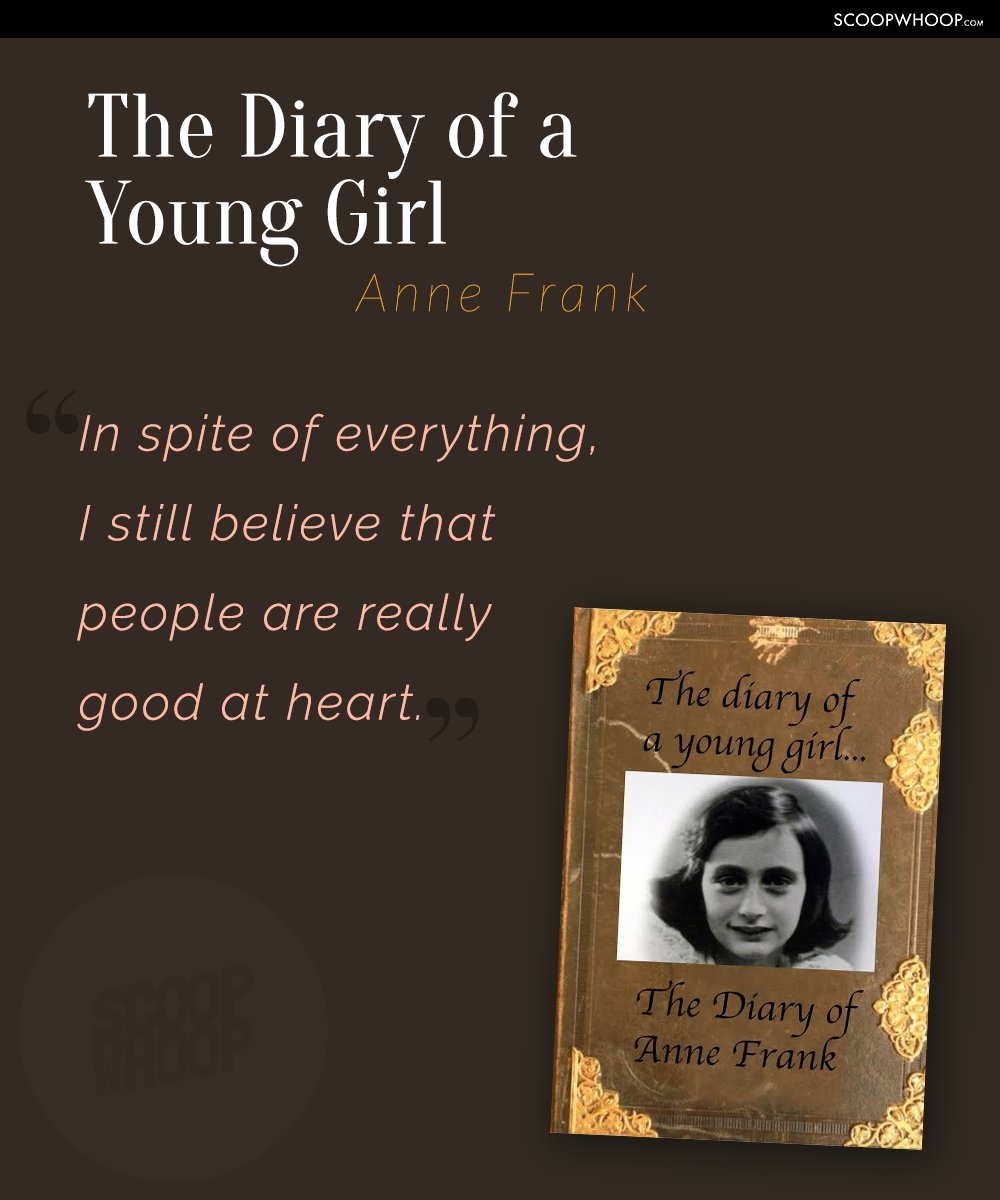 15. The Little Prince by Antoine de Saint-Exupéry
The story starts with the narrator's plane crashing in the Sahara desert, leaving the narrator with very little resources to survive. The narrative takes a turn when the wrecked narrator is approached by a little prince who simply asks the narrator to draw a sheep. 
The two become friends and the novel chronicles their journey through conversations and revelations about the origins of the little prince, the mysteries of his asteroid of origin and why he left his birth place to come to Earth. The story encapsulates the readers with its sheer scale of imagination and its conversational narrative.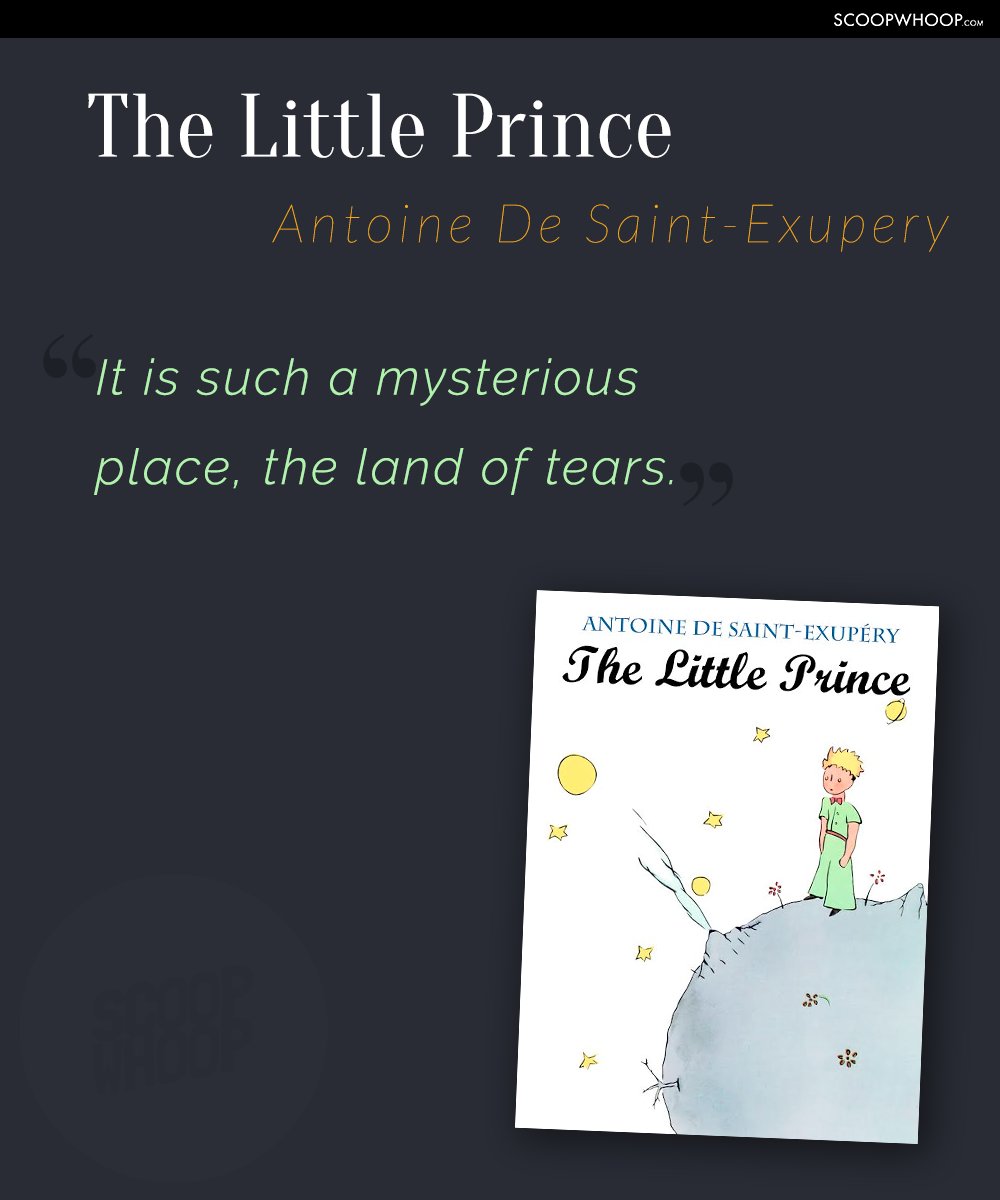 16. Kafka on the Shore by Haruki Murakami
If you want to find a love for reading, take our word for it, no one can ignite that emotion other than Murakami. This one is one of the most famous novels by him and his immaculate story-telling skills will transport you to another world. 
This one is two intertwined stories. The story revolves around two characters with distinctly different lives but interconnected paths. The narrative moves back and forth, following each plot in alternating chapters. The odd chapters are about 15-year-old Kafka who runs away from his father's home and the other plot, covered in the even numbered chapters, is about an old man named Nakata who ends with a job as a cat finder.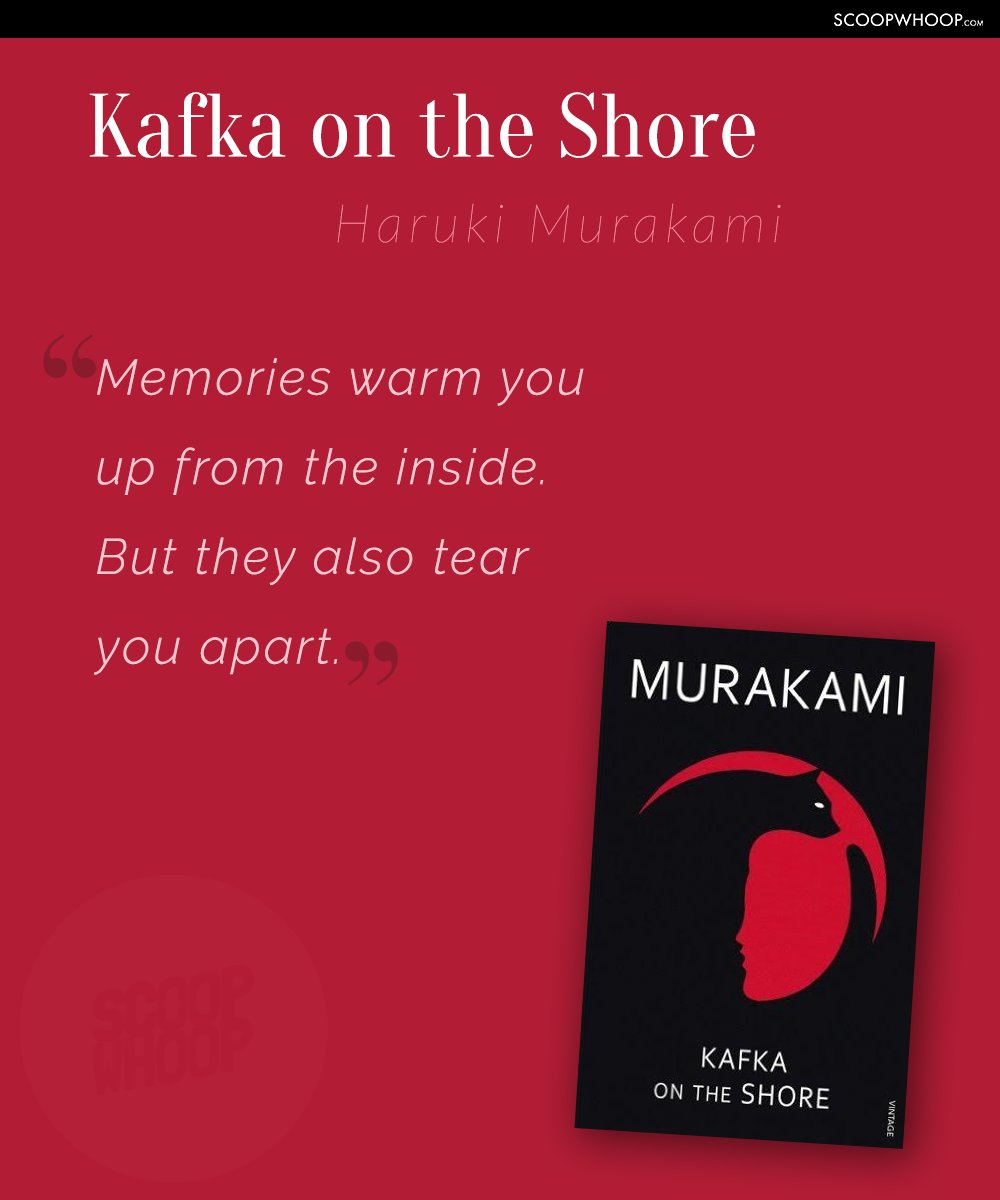 Find your kinda story and dive right in!
Design Credits: Gauri Saxena