If I had to be stranded on an island, the first thing I'd pack would be books. And I'm sure that would be the response of every book lover. In fact, if you ask us to describe our idea of paradise, the prompt answer will be a giant library with thousands of books. 
Well, China's 'The Eye of Binhai' library is exactly that, only more stunning with a larger collection of books.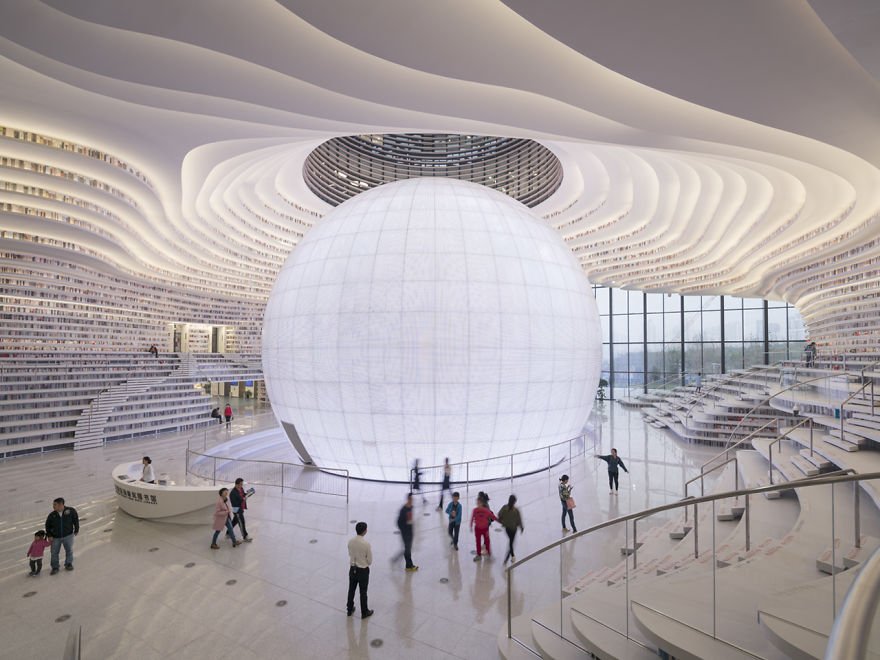 Just look at this awesome place. Books, books and more books!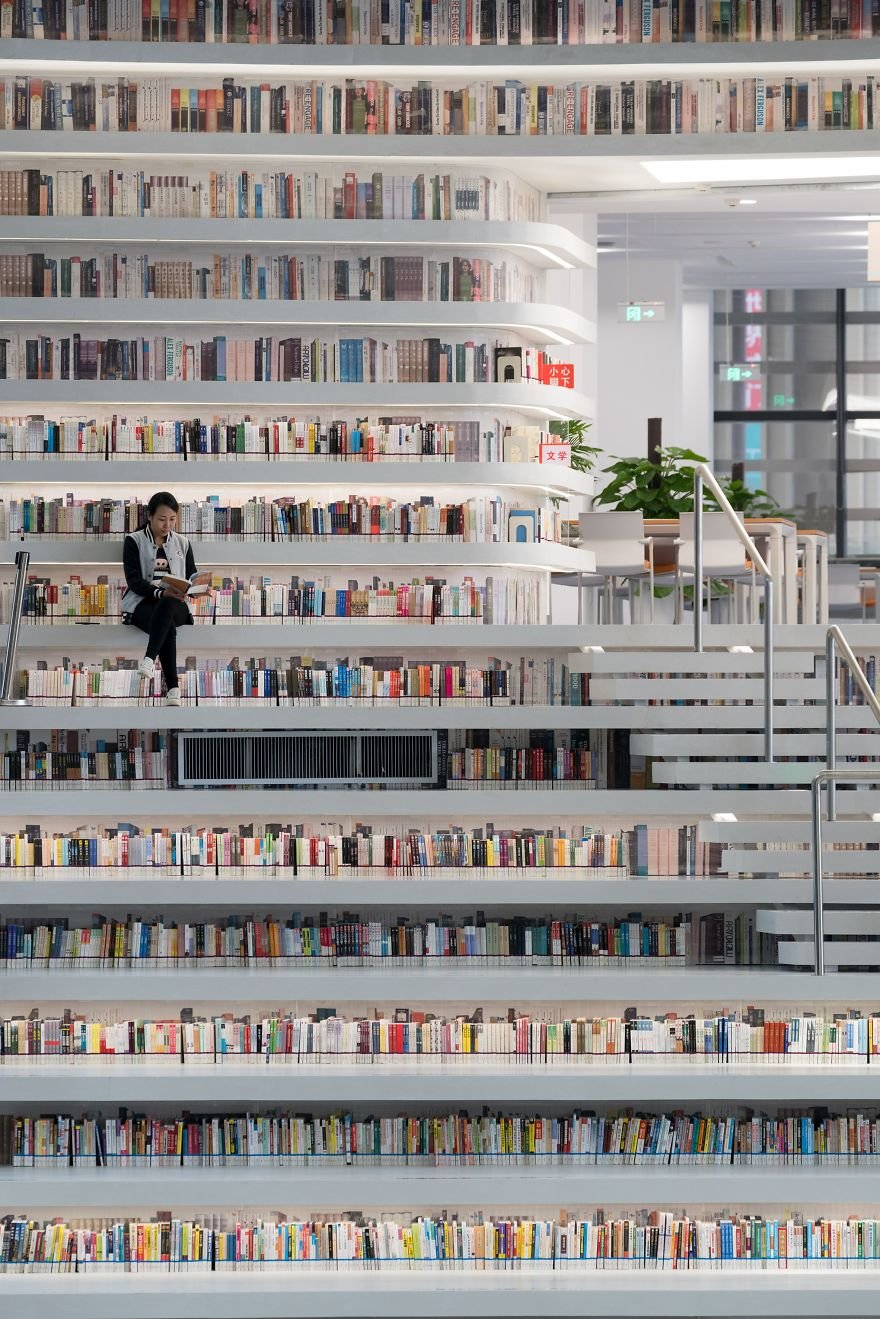 The marvel has been designed by MVRDV, a Dutch design firm with the Tianjin Urban Planning and Design Institute (TUPDI). Amazing, isn't it?!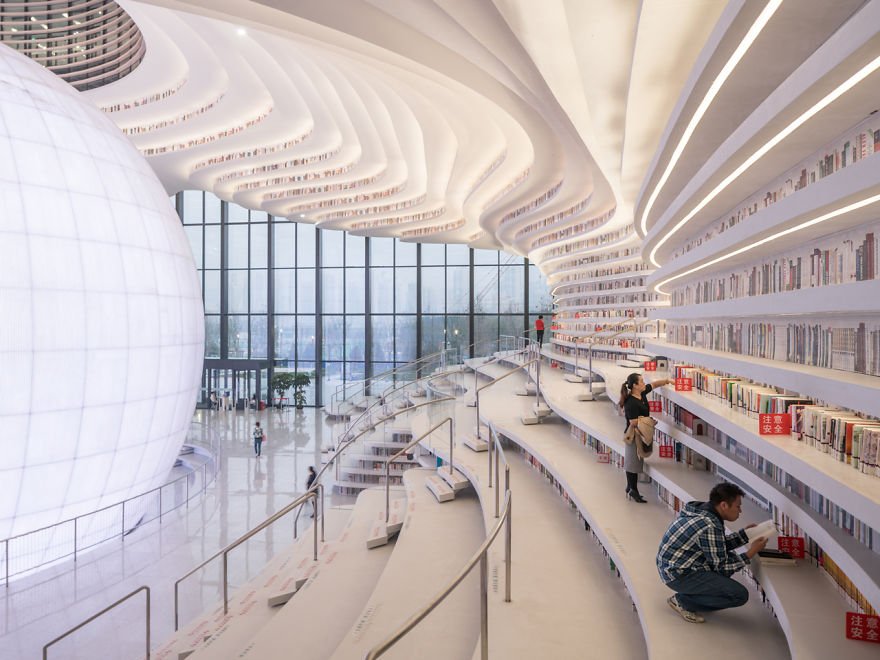 Built in just 3 years, the building looks every bit an architect's dream just as a book lover's.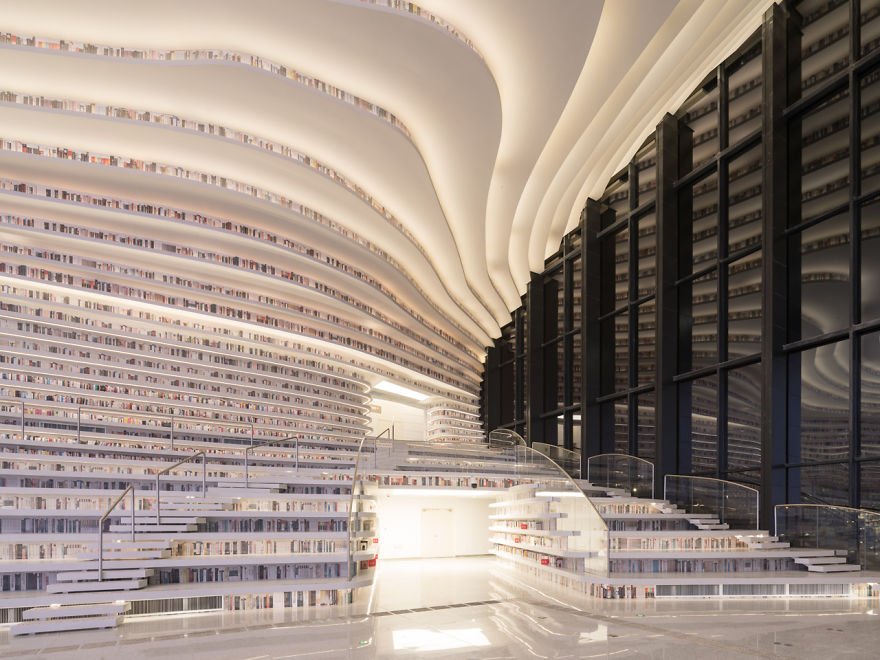 The five-story library spread over 34,200 square metres in Binhai, Tianjin holds 1.2 million books. I could live here forever!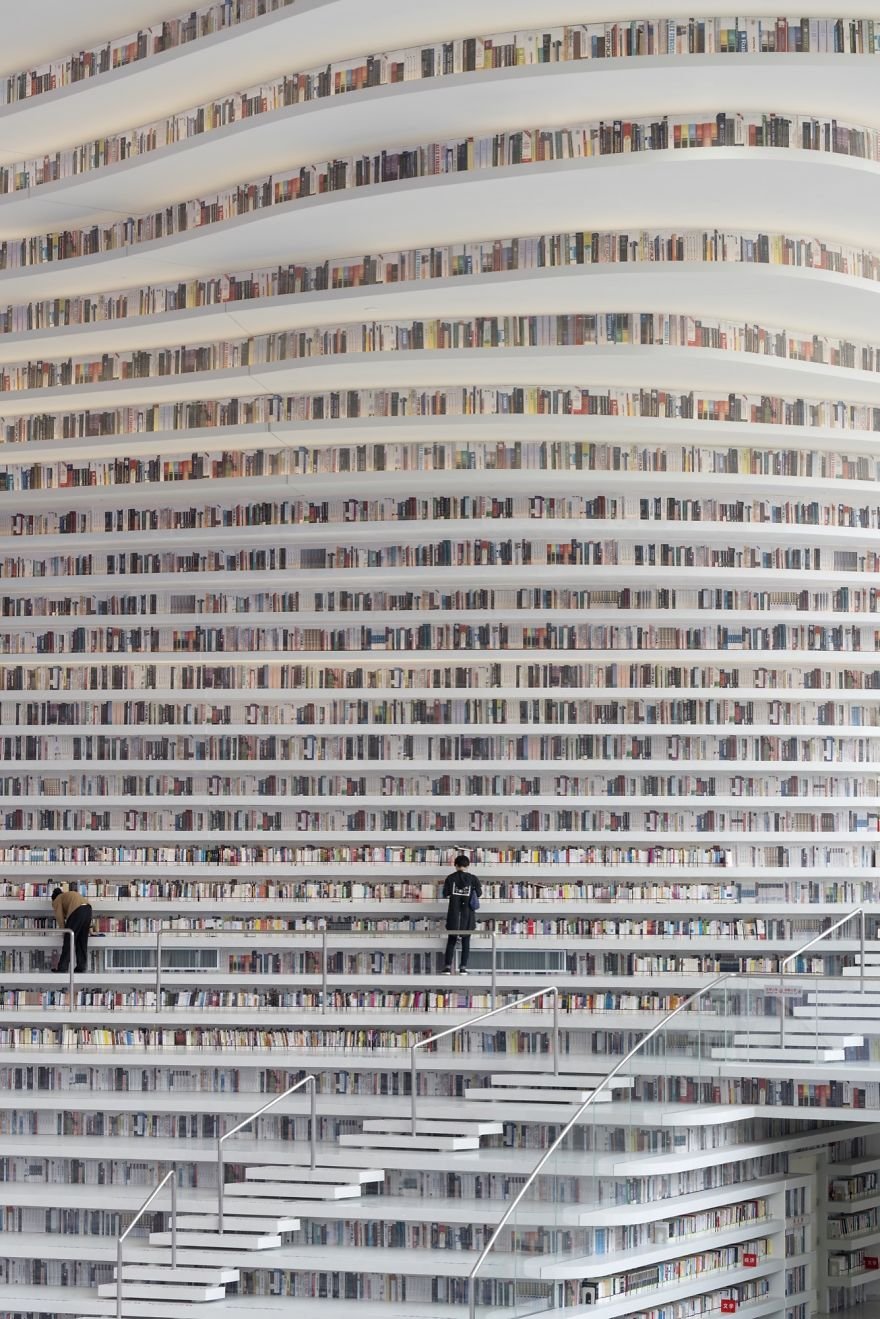 Cascading in curves, the infrastructure looks magical. Doesn't it?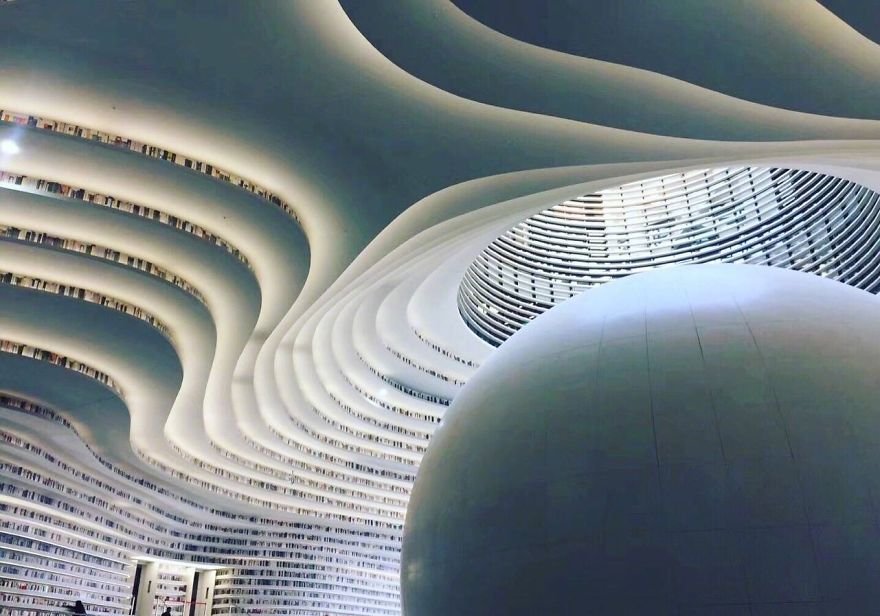 The lit space is perfect for lots of binge reading.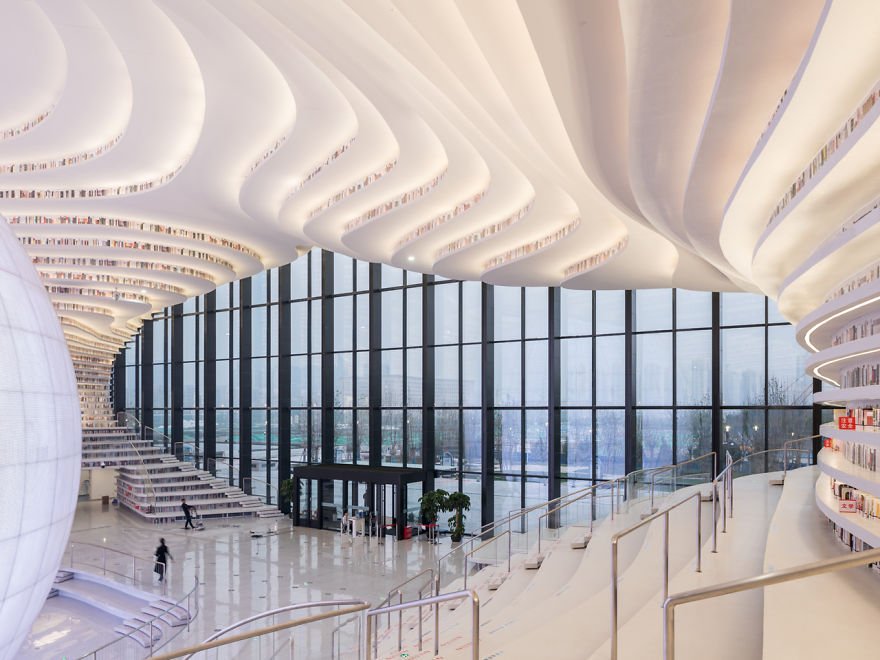 The spherical auditorium at the heart of the structure has the appearance of a giant eye and the bookshelves continue up to the roof. Can you keep calm?!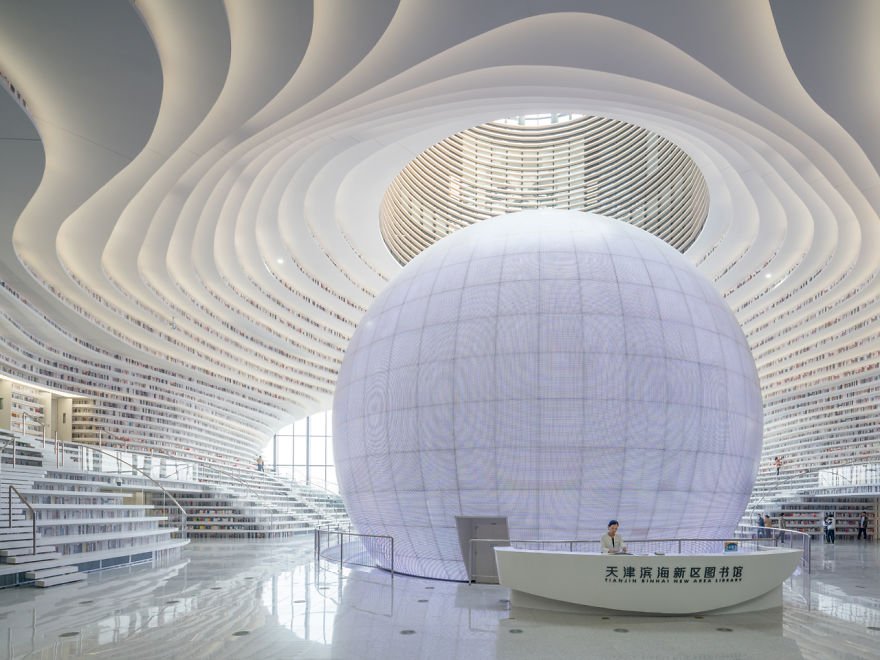 The library has a reading space on the ground floor, offices and lounge areas on the middle floors and computer sections on the highest level.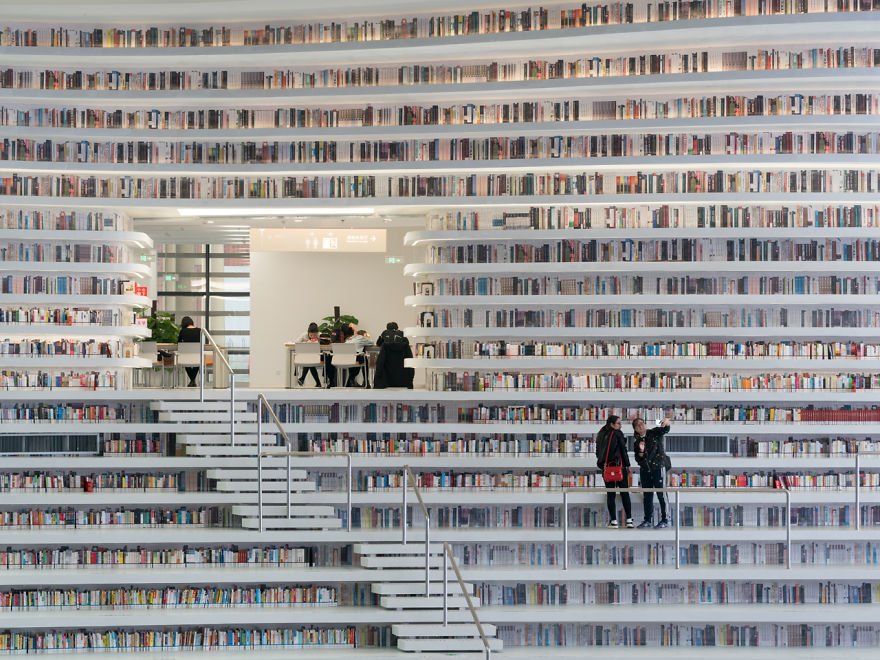 So, when are you heading there?!