We have the best news for desi Potterheads! Come Christmas, they'll get to attend Delhi's first ever Yule Ball.
No, this is not a drill. Death of the Author and Bandstand are hosting a brilliant Christmas eve celebration for Potterheads, which includes a Harry Potter pub quiz, costume party, and a ball. Vagabomb spoke to Srishti Chaudhary, the organizer of the event, who explained, "Potterheads can expect lots of wacky decorations, a total Harry Potter-themed drinks and food menu, Harry Potter-themed games, and an actual wand shop. Both the quiz and the Yule Ball are kickoff events to a series of Harry Potter Literature and Writing workshops."
That means 10 days of discussing fan theories, writing workshops, and panel discussions on subjects like Love and Death in Harry Potter, the contribution and character of Hermione Granger, and more.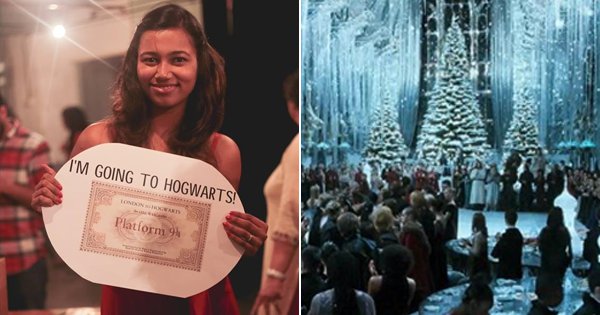 Srishti has hosted Harry Potter quizzes and workshops in the past as well, and this time, she's partnered with Red Wolf to get the winners some great Potter merchandise. We've registered already, as should you, because the quiz is open to the first 50 teams only.