The fourth day of the ongoing ZEE Jaipur Literature Festival was a treat for all poetry lovers in the audience as master of words Gulzar took to the stage. Lucky for us, we have our correspondent, Shrishti Bhatia, over there at the festival, who relayed to us some of the best bits from that event.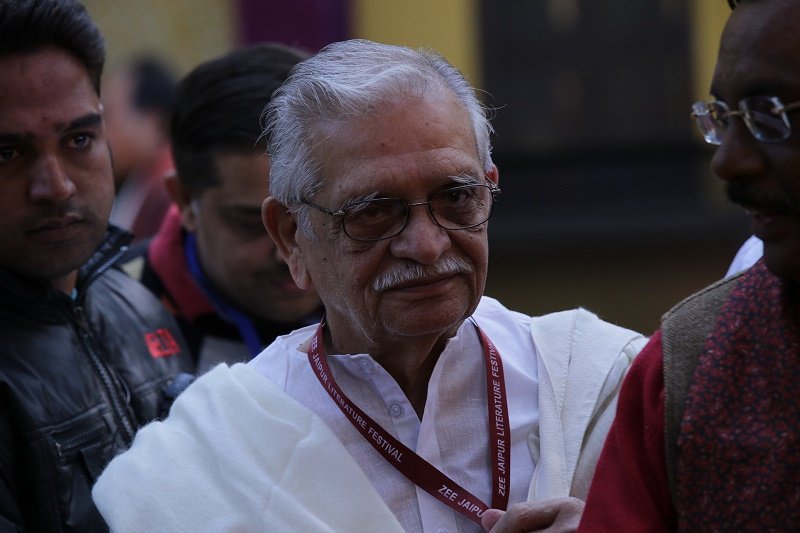 Source – IBN Live
He started the session in his own mystical way – 
Itna khoobsurat swagat toh kam hi milta hai zindagi mein.
During the session, Nazm Uljhi Hui Hai Seene Mein, Gulzar along with Pawan K. Verma spoke about nostalgia and recited mesmerizing poetry from his book, Green Poems in which he has highlighted the sensitive world of nature through poetry. 
Nostalgia is not a place to live in, just look at it and enjoy.
Through Green Poems, Gulzar talked about the clouds, mountains, trees and few poems on present scenario.
Here are some of the best lines from that reading session –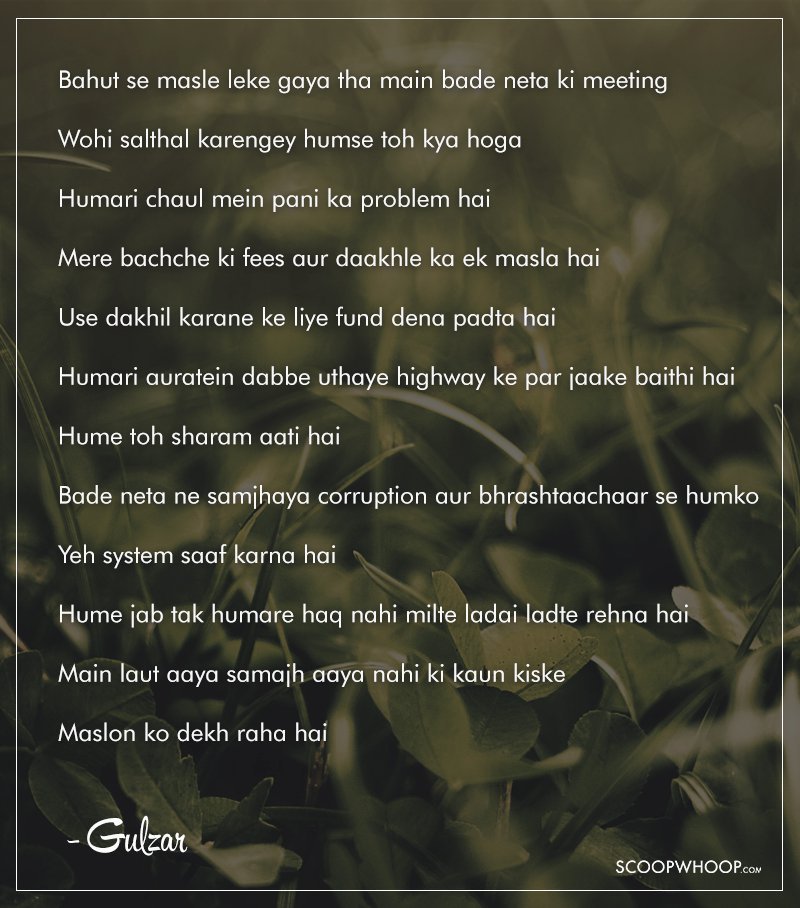 Translation – 
I had gone to meet the politician with a lot of issues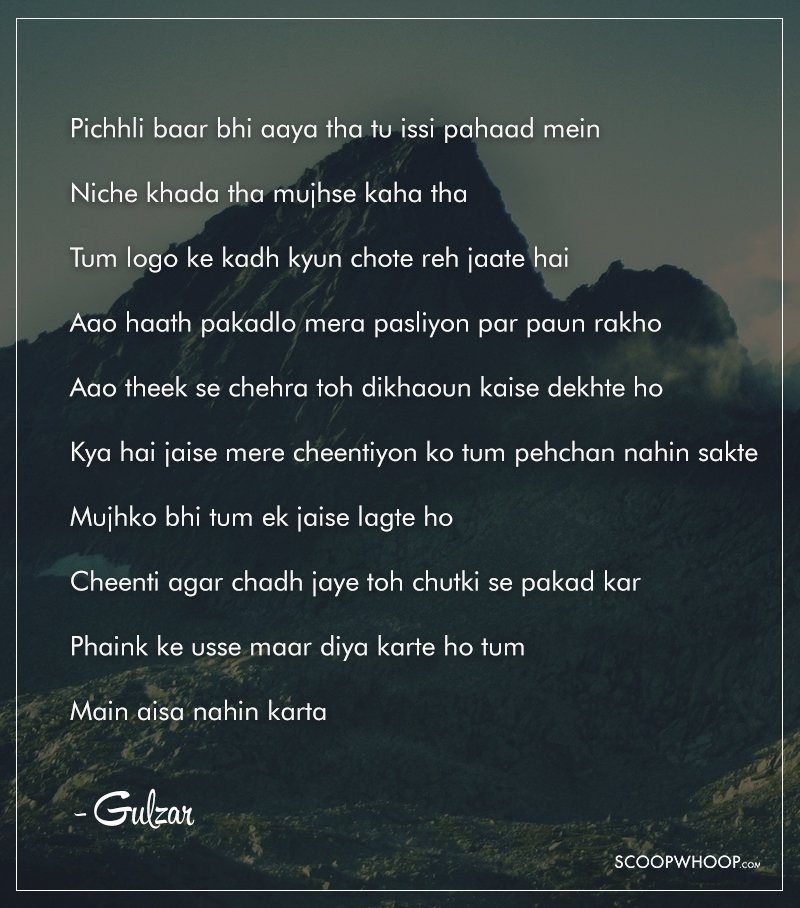 Translation – 
You were here before, on this mountain…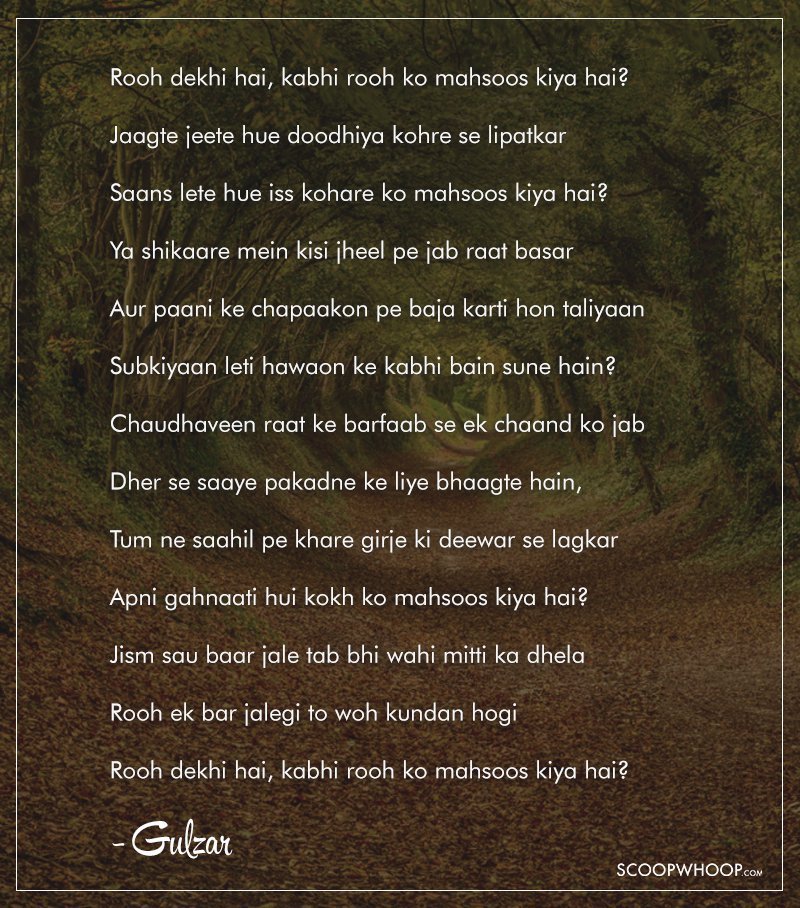 Translation – 
You've seen your soul, but have you ever experienced your soul?
Hats off, Gulzar Saahab!