A critic once remarked on how most of Wodehouse's characters are the same people disguised under different names in different novels. The comic rejoinder he received was full of sparkling wit and humourous levity.
"A certain critic — for such men, I regret to say, do exist — made the nasty remark about my last novel that it contained 'all the old Wodehouse characters under different names.' He has probably by now been eaten by bears, like the children who made mock of the prophet Elisha: but if he still survives he will not be able to make a similar charge against Summer Lightning. With my superior intelligence, I have out-generalled the man this time by putting in all the old Wodehouse characters under the same names. Pretty silly it will make him feel, I rather fancy."
This is the light-hearted humour most of his books are suffused by. His novels frequently featured the dandified and somewhat woolly-headed Bertie Wooster and his sagacious valet Jeeves who could be banked upon for sound advice, as well as an enormous pig named the Empress of Blandings. His comic prose was carefully styled with puns, similes and metaphors. They were eloquent novels with literary allusions and epic laugh-out-loud moments. A prolific writer, he published ninety-six amusing novels, wrote Broadway musicals with Guy Bolton and Jerome Kern and wrote for Hollywood as well. He was awarded a knighthood in 1975. 
We have put together some of his quotes from his books which will leave you chuckling.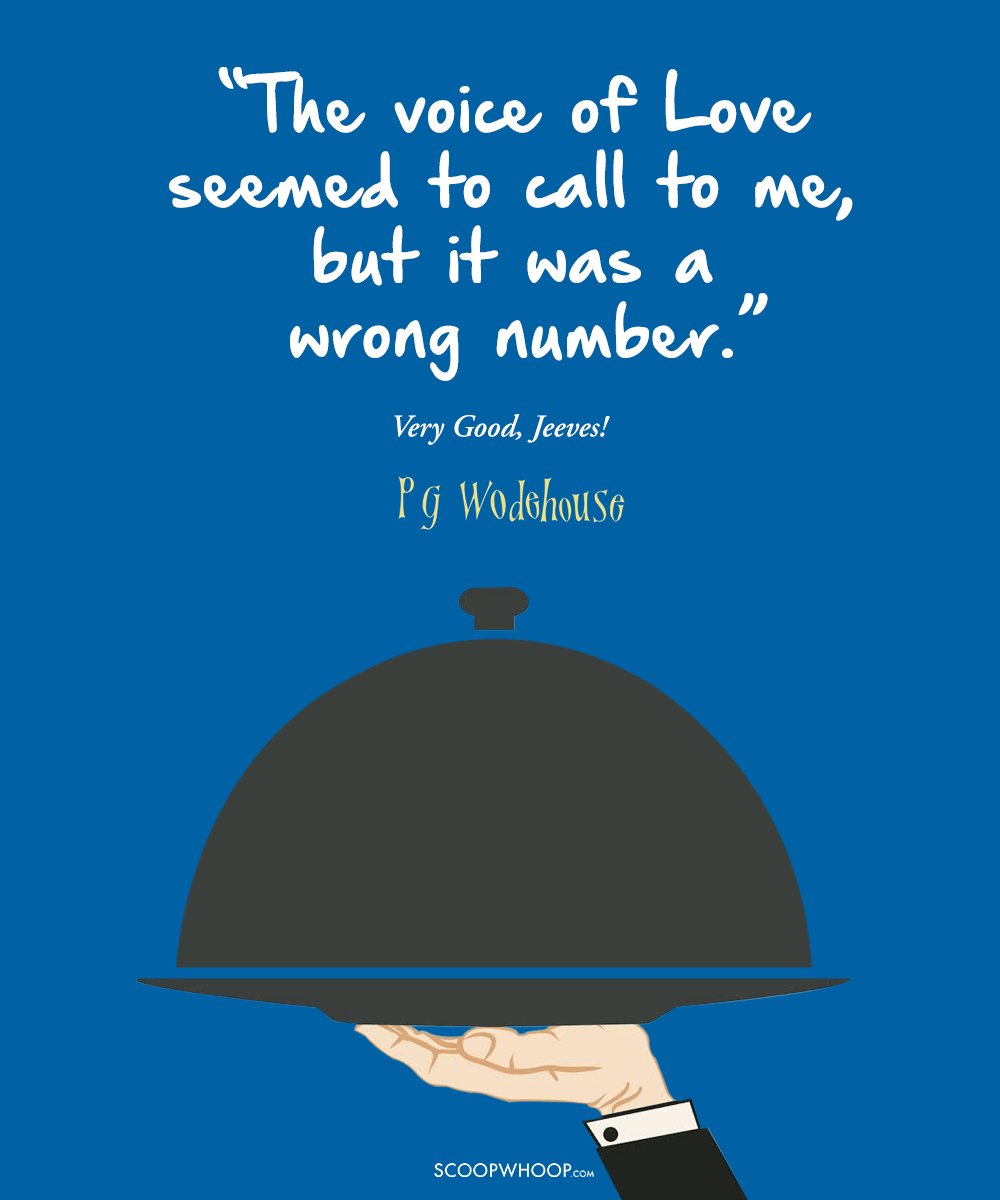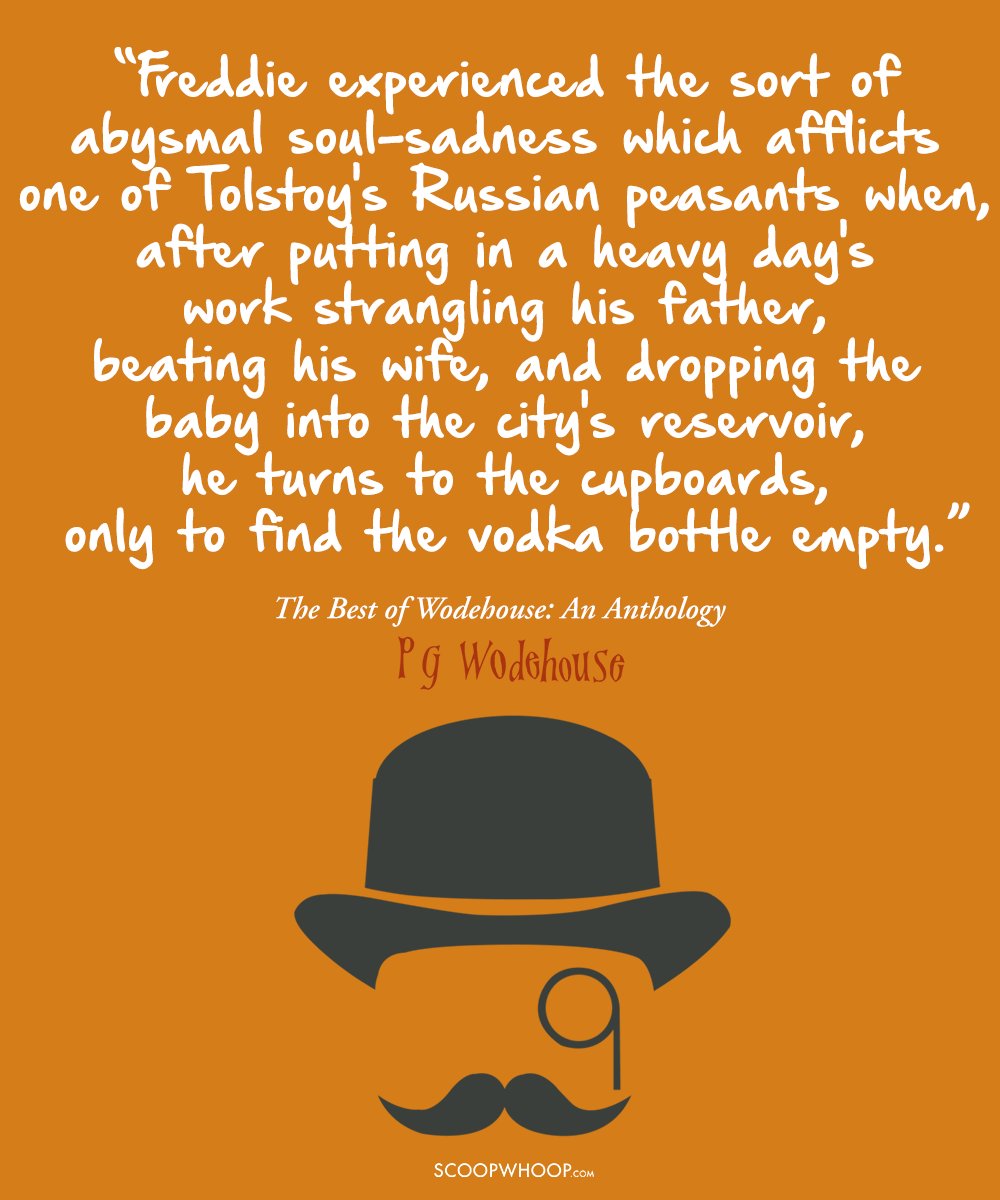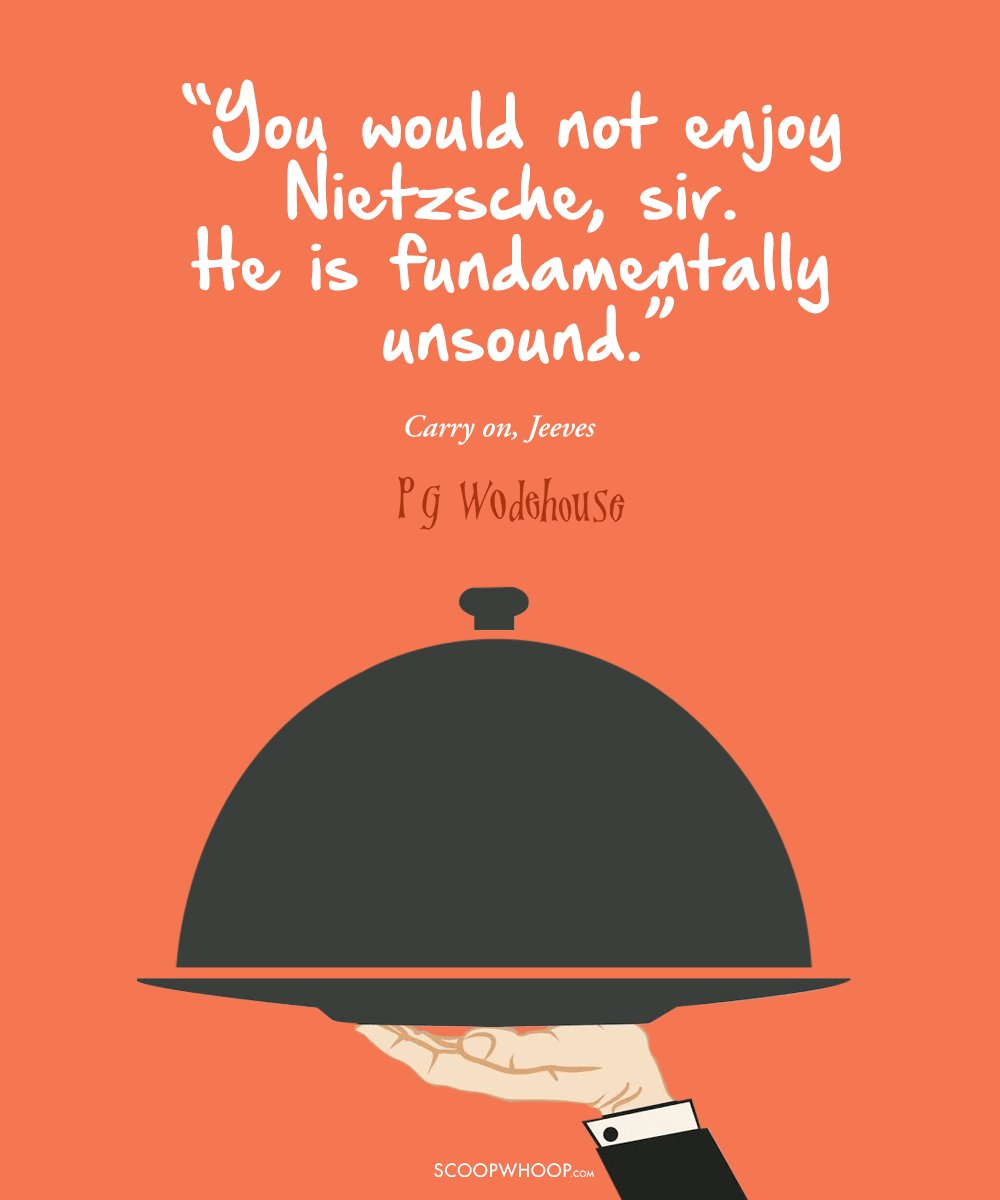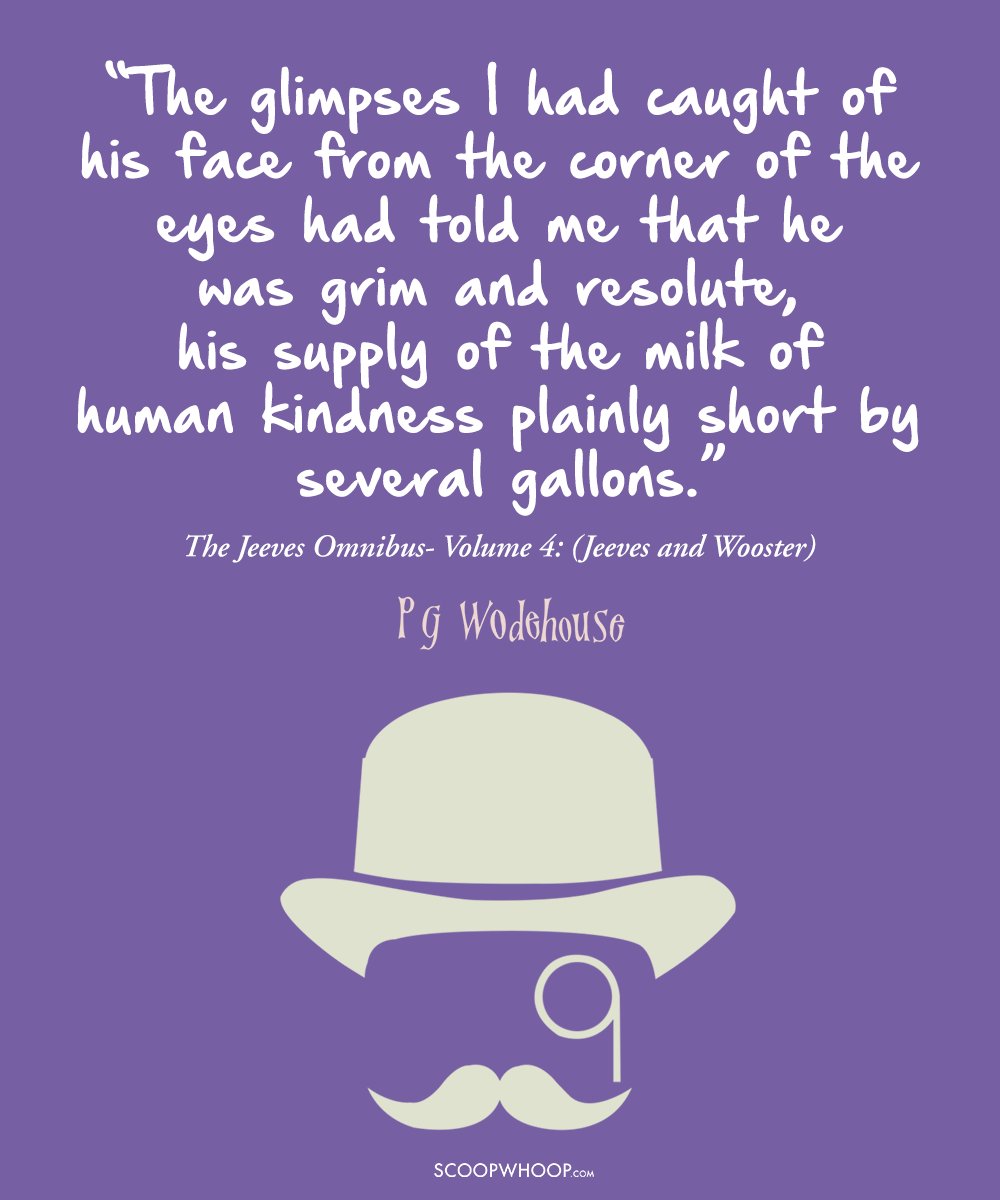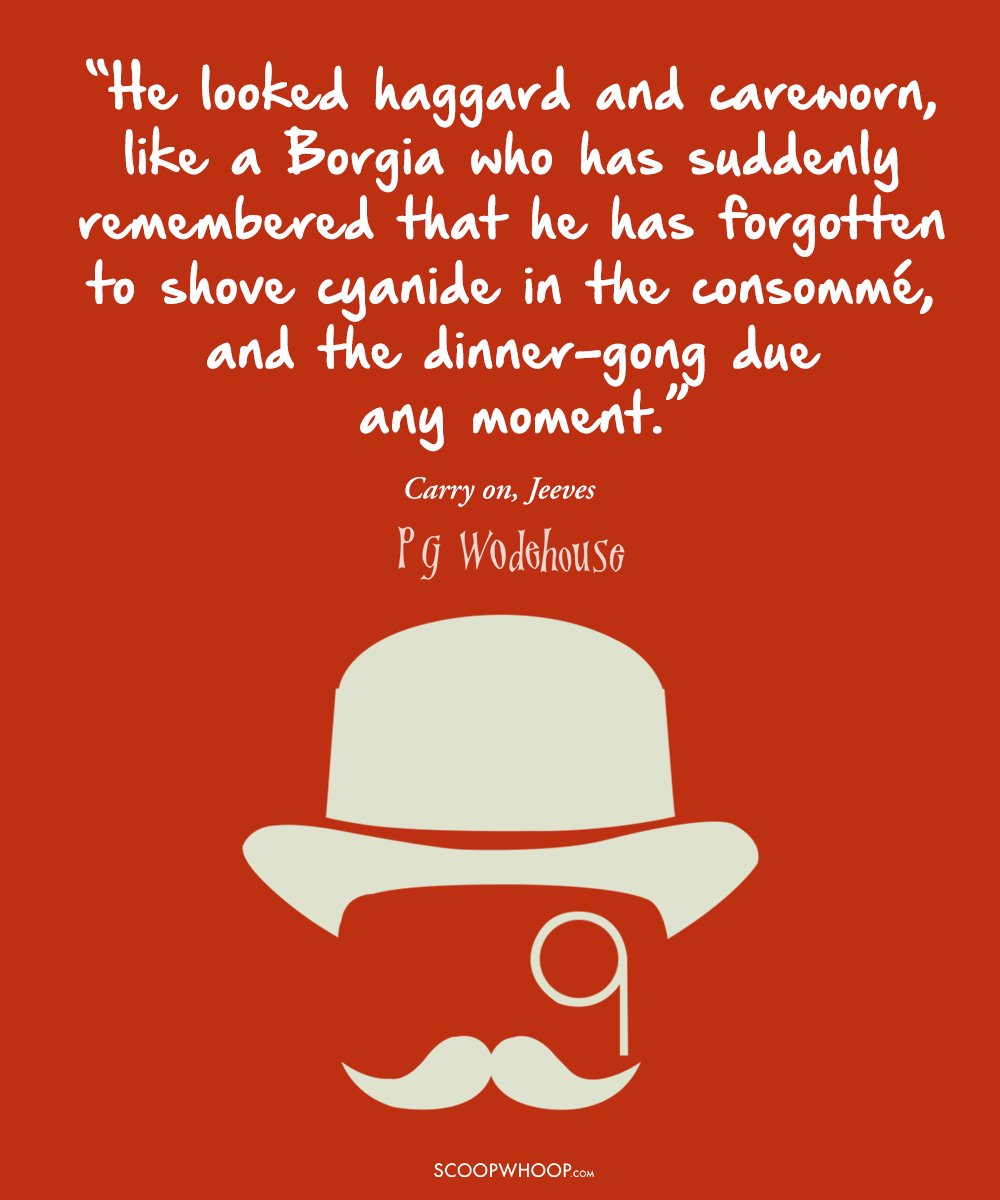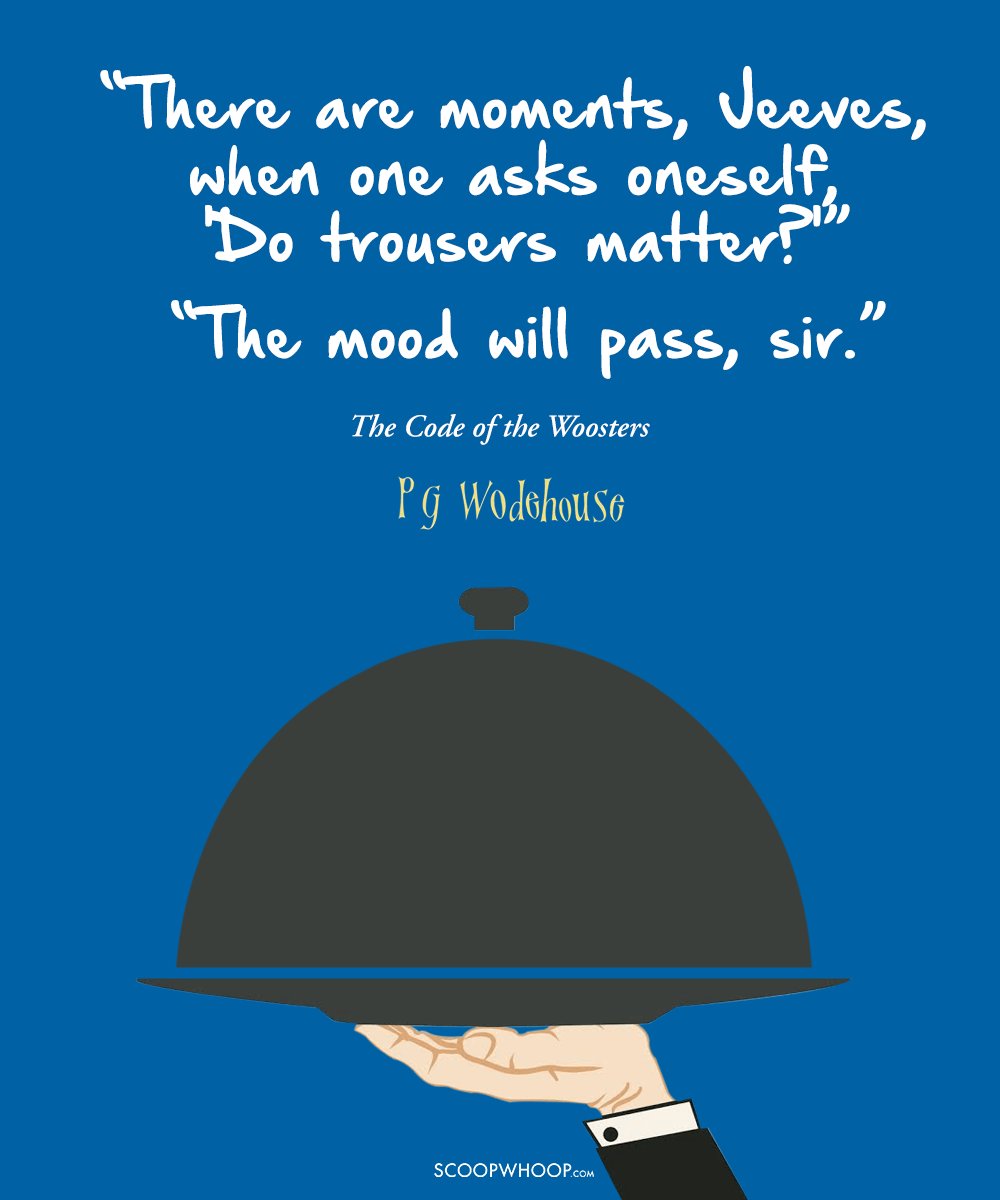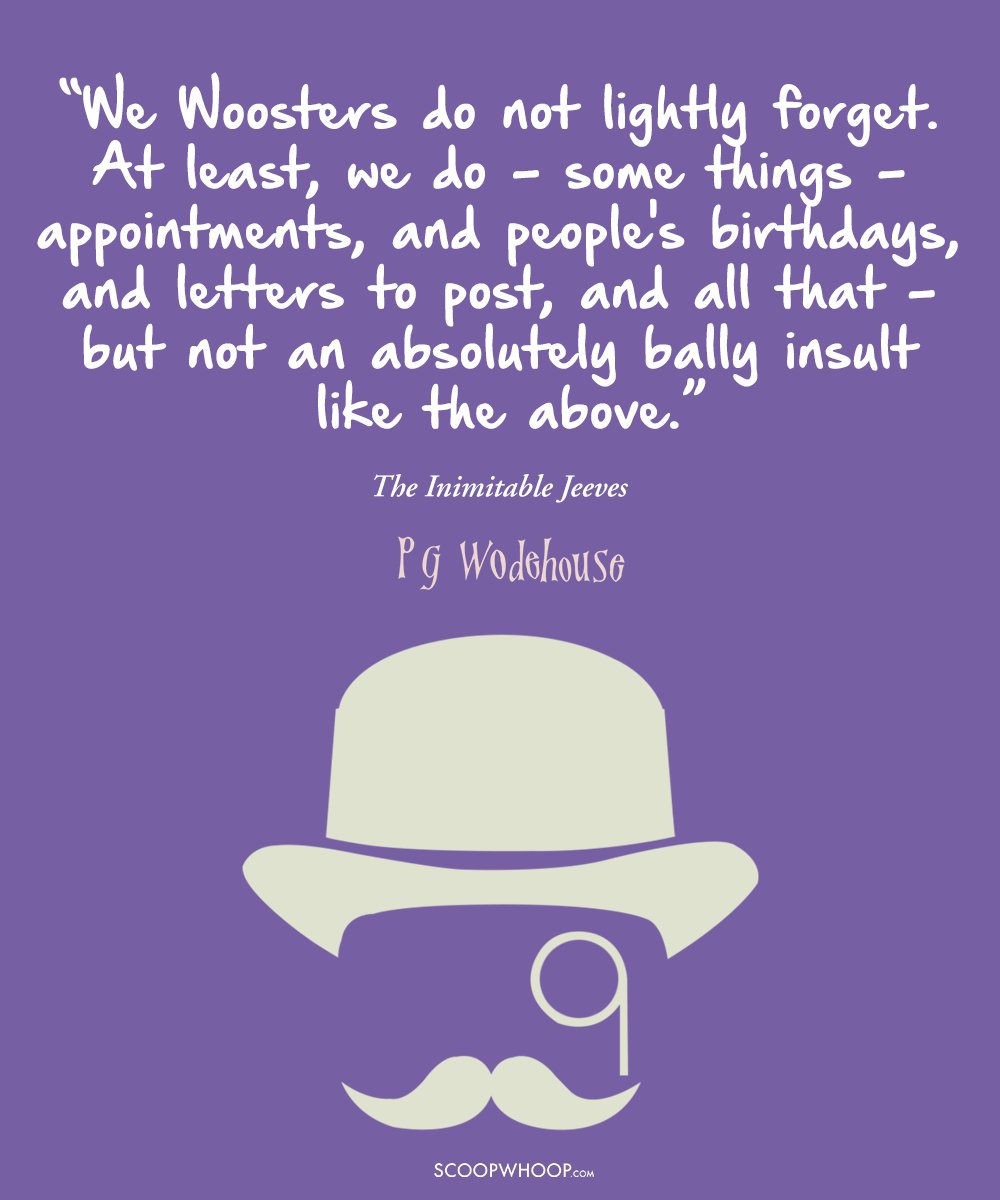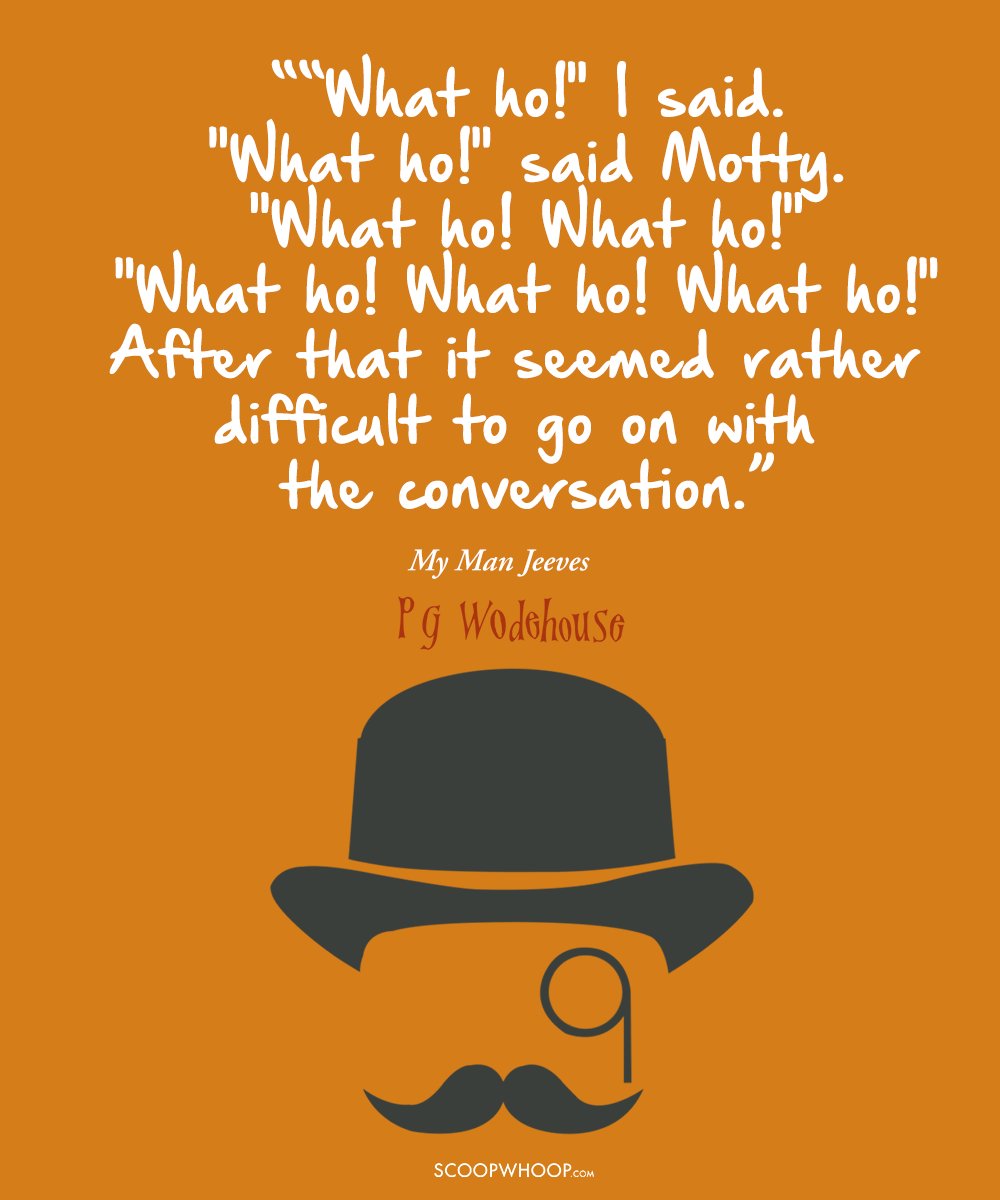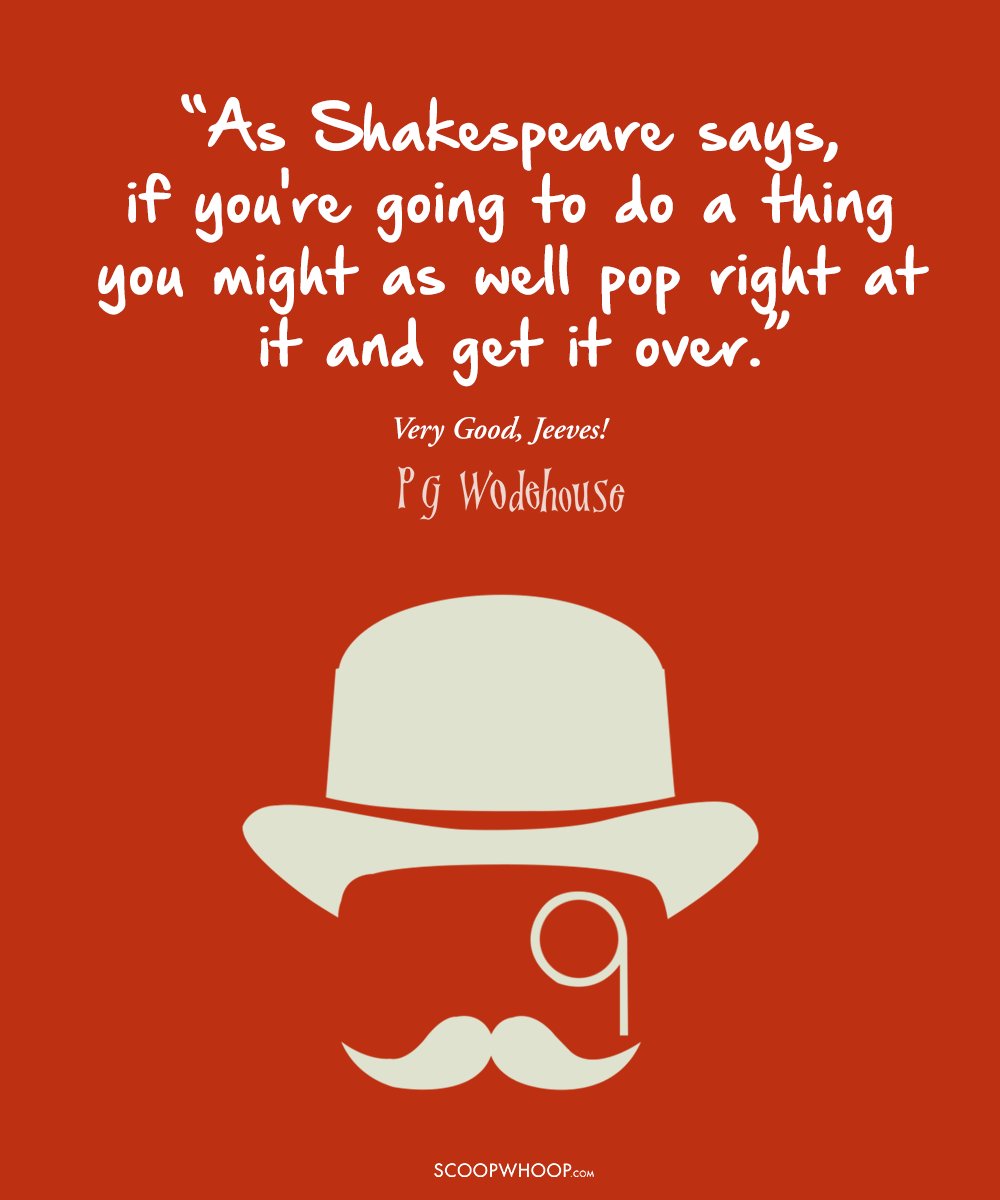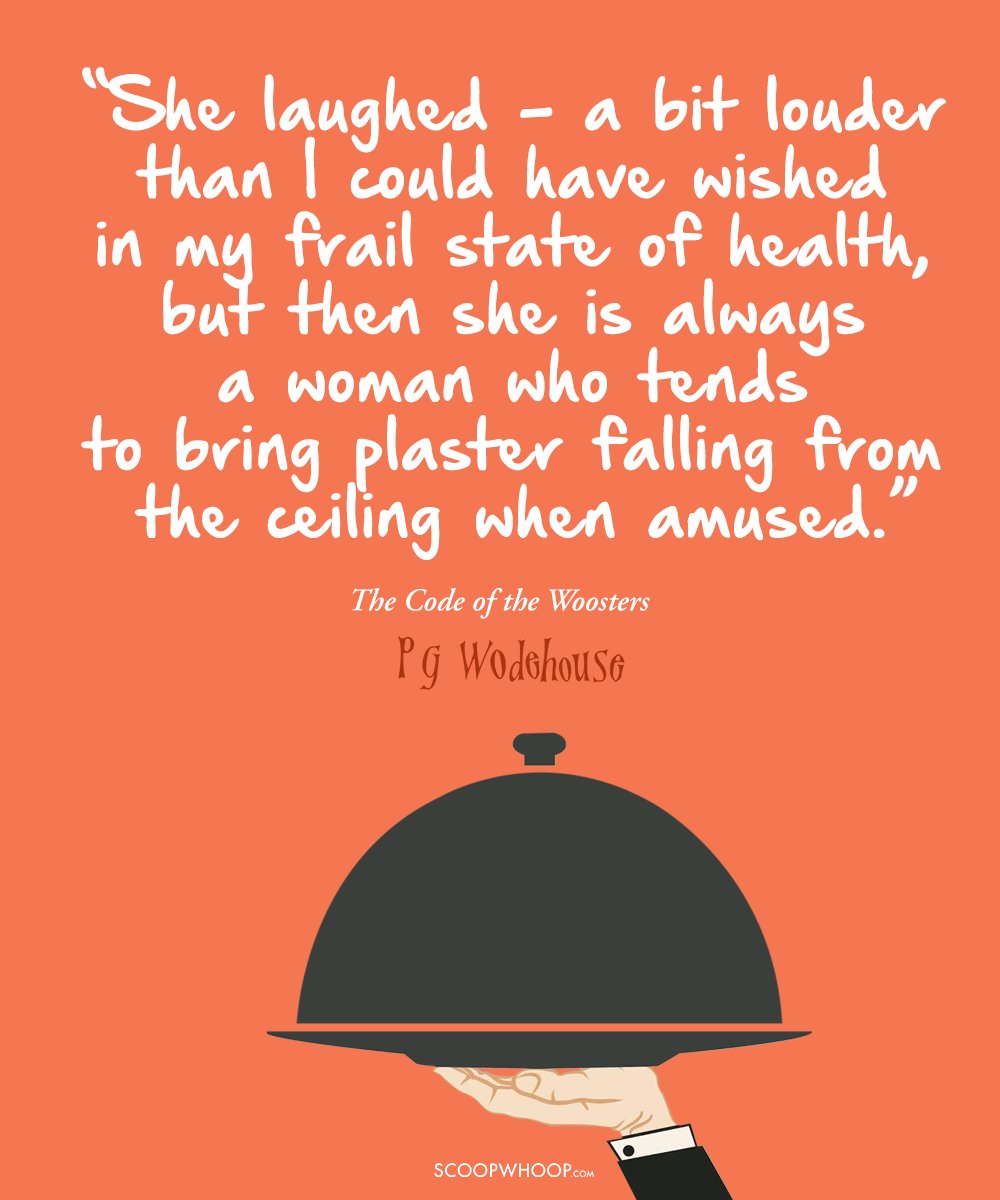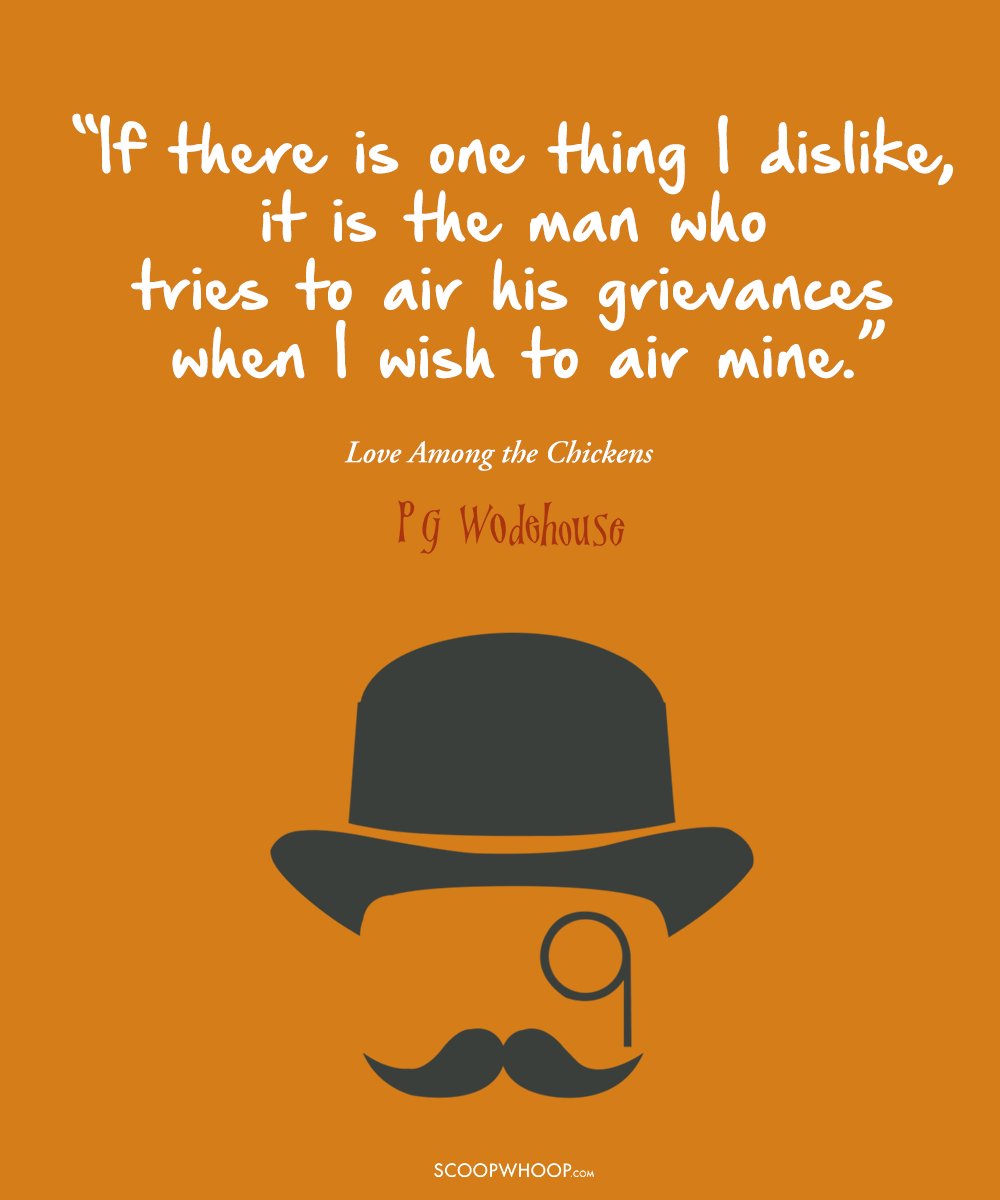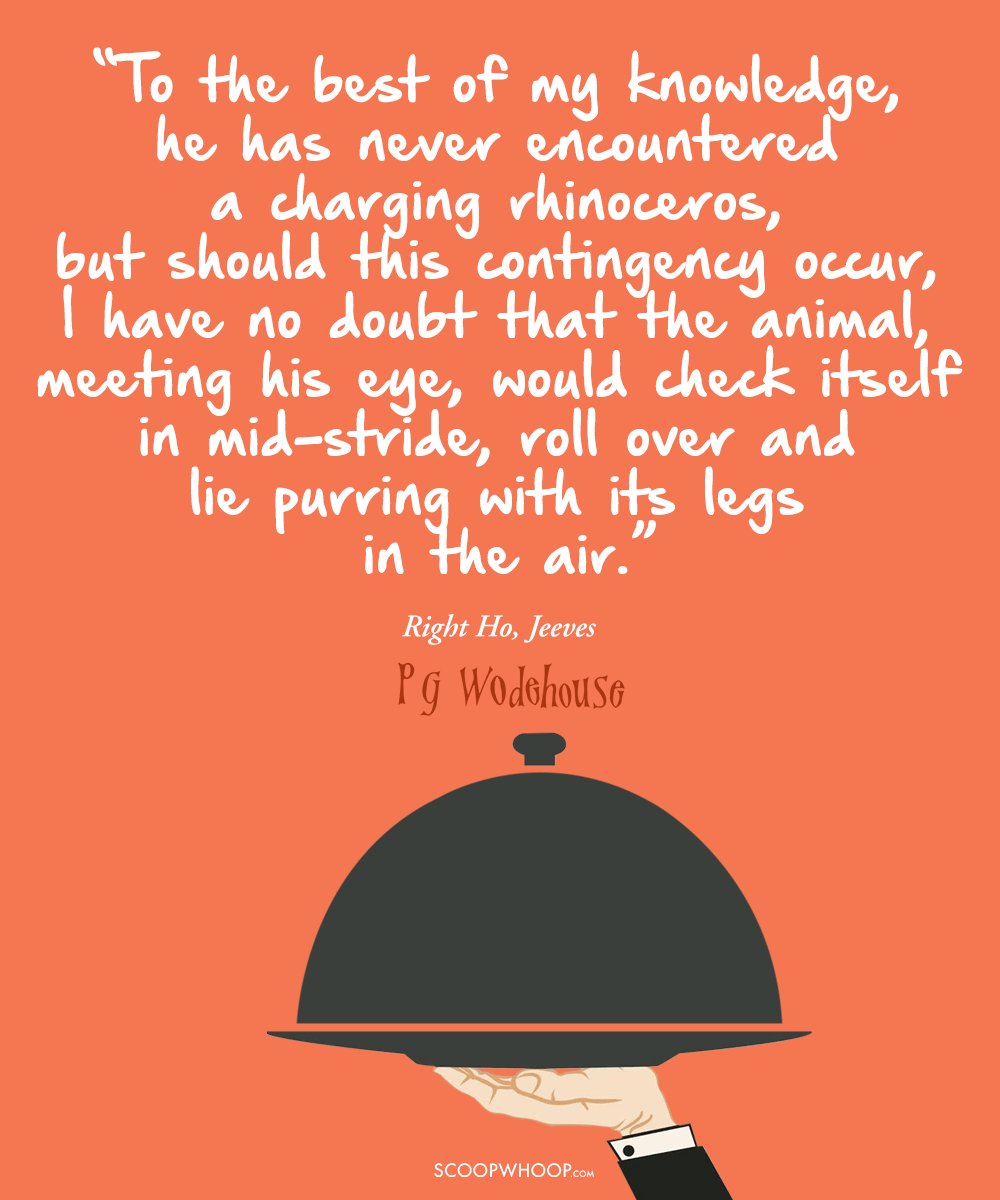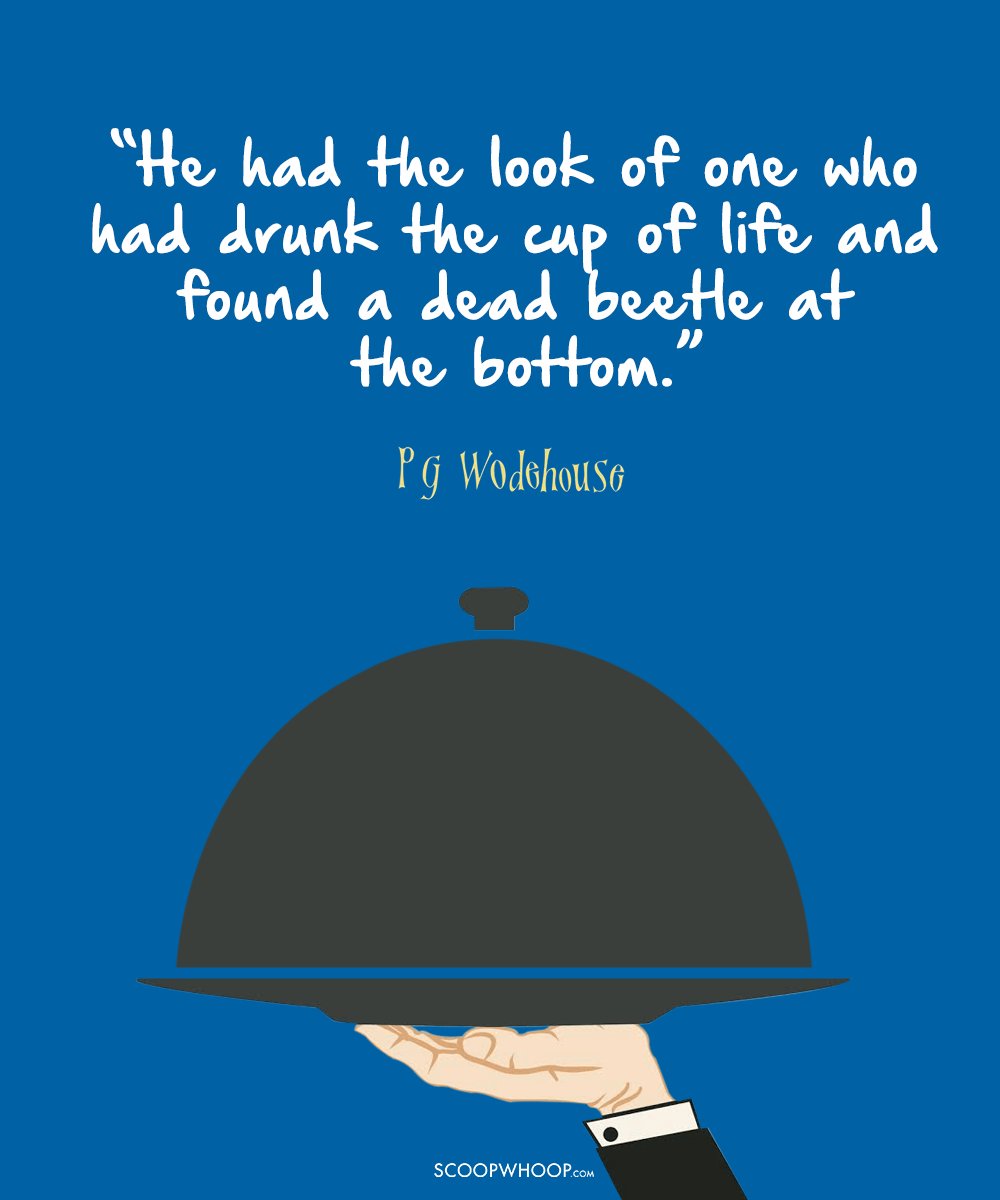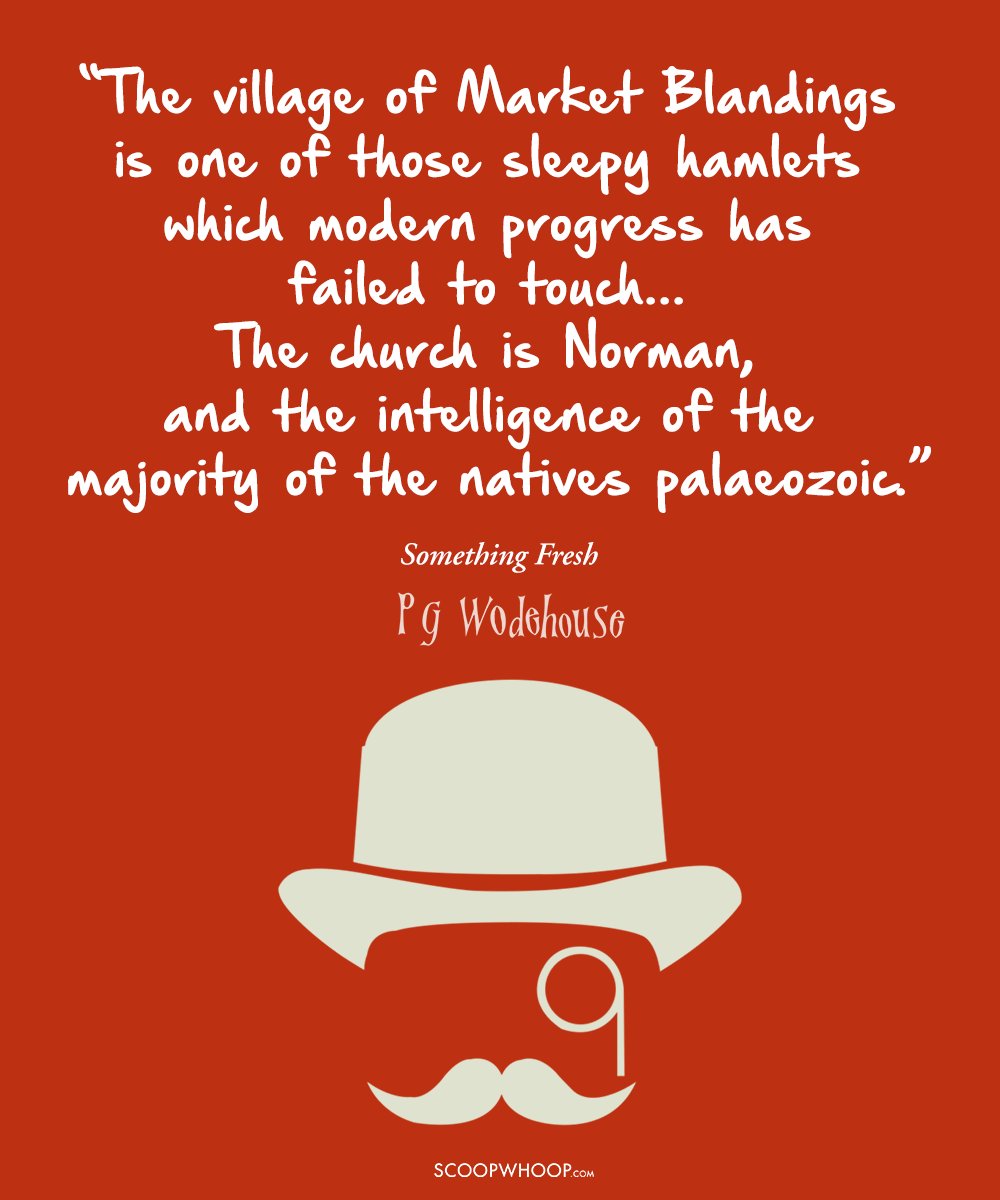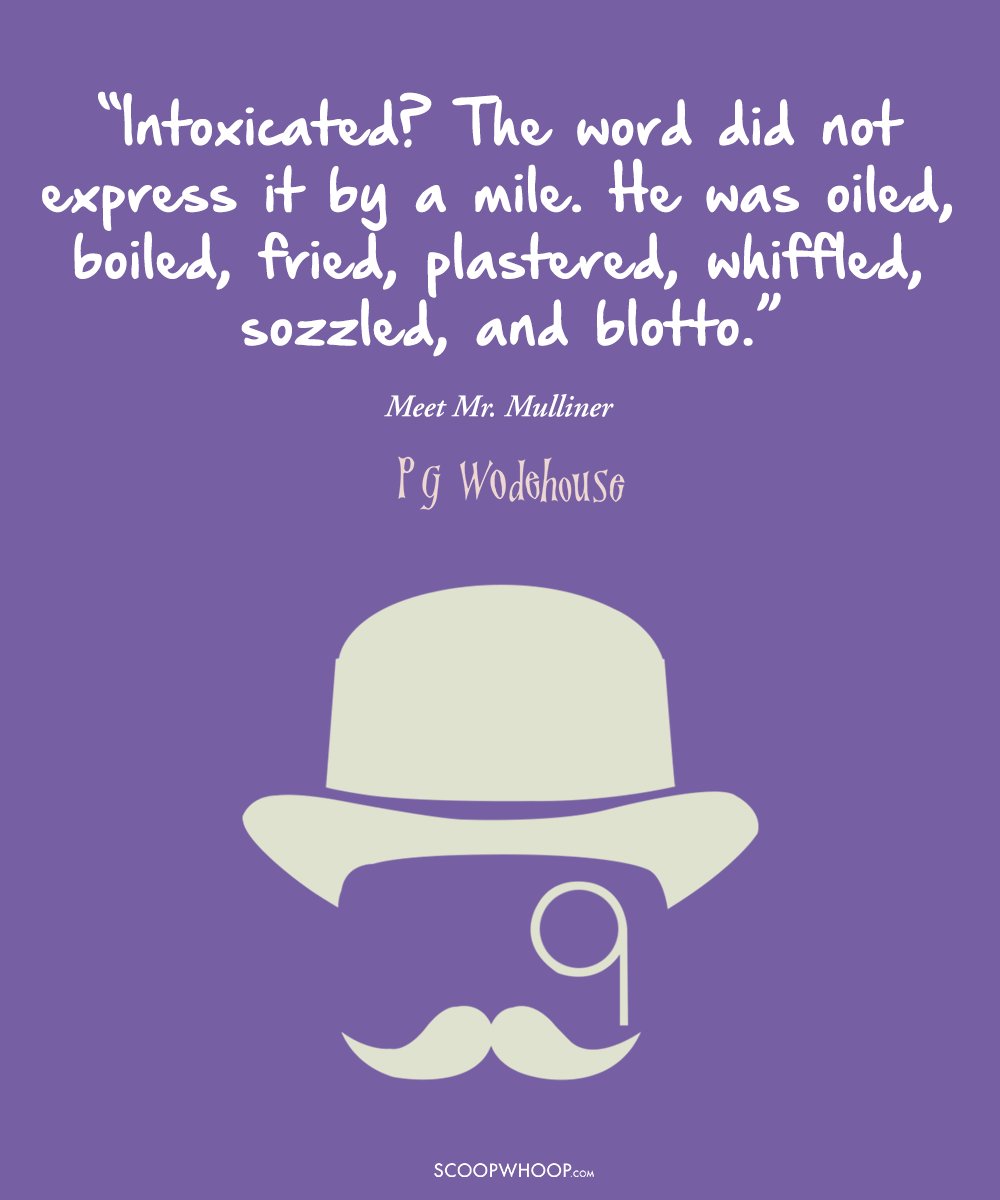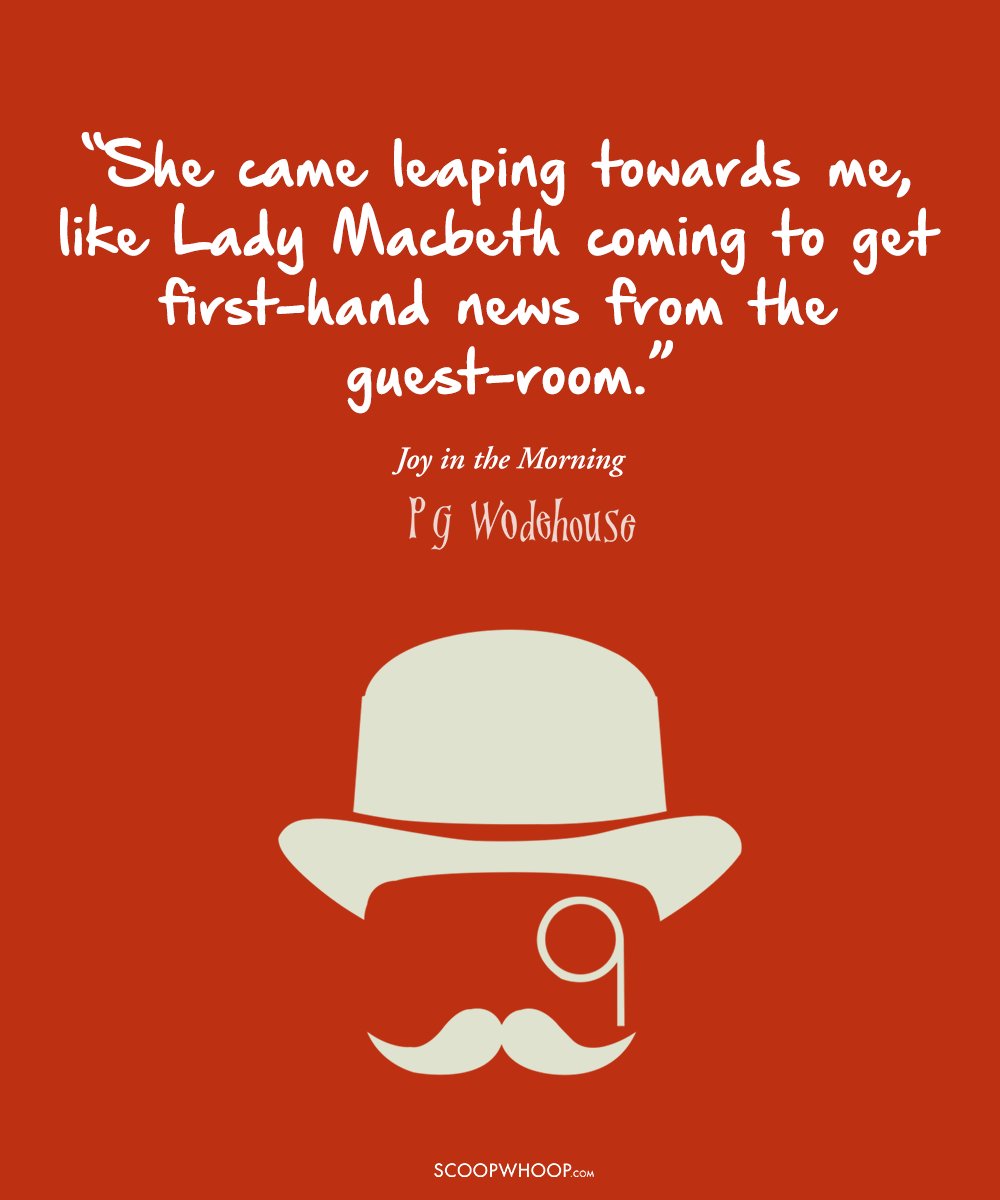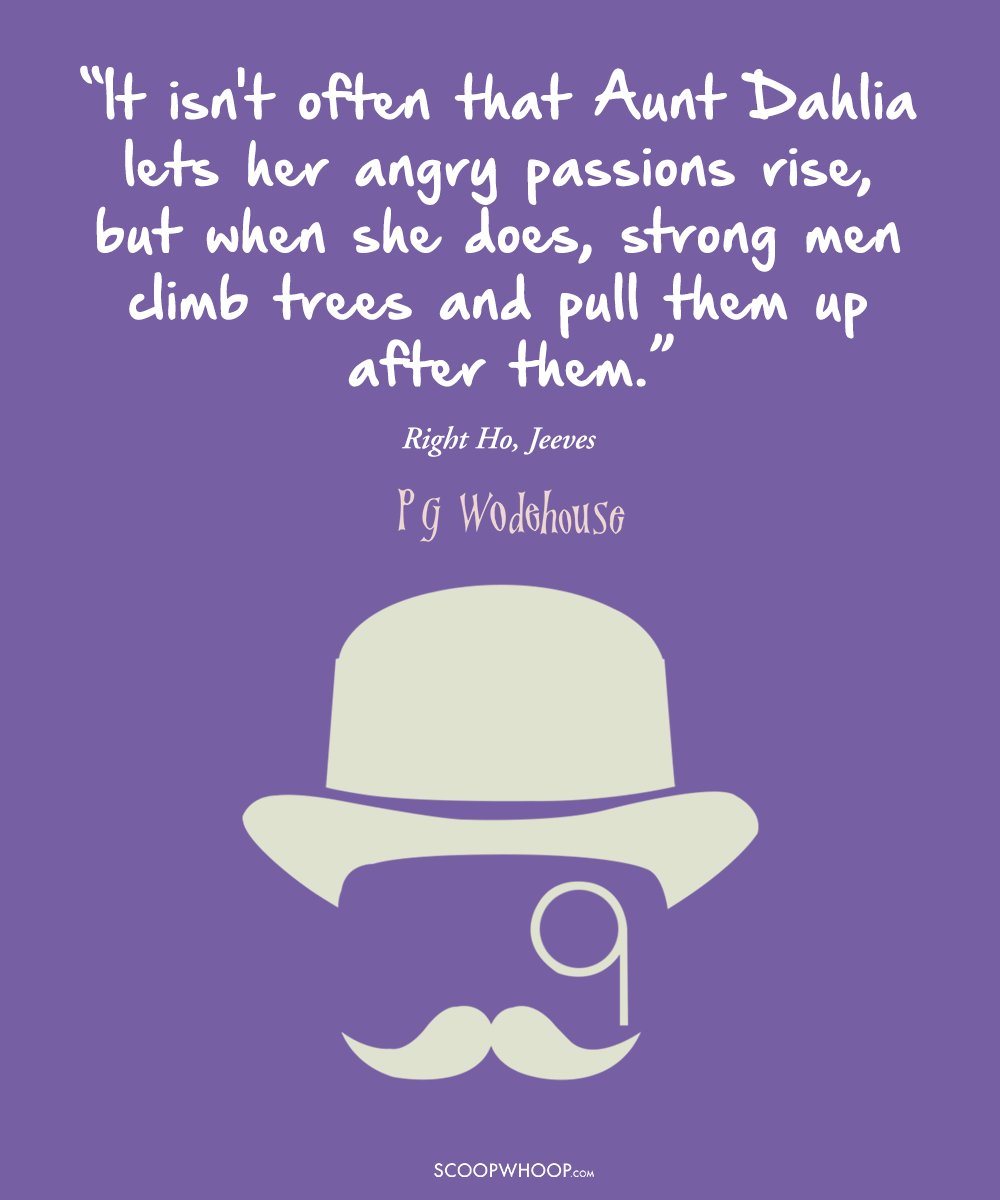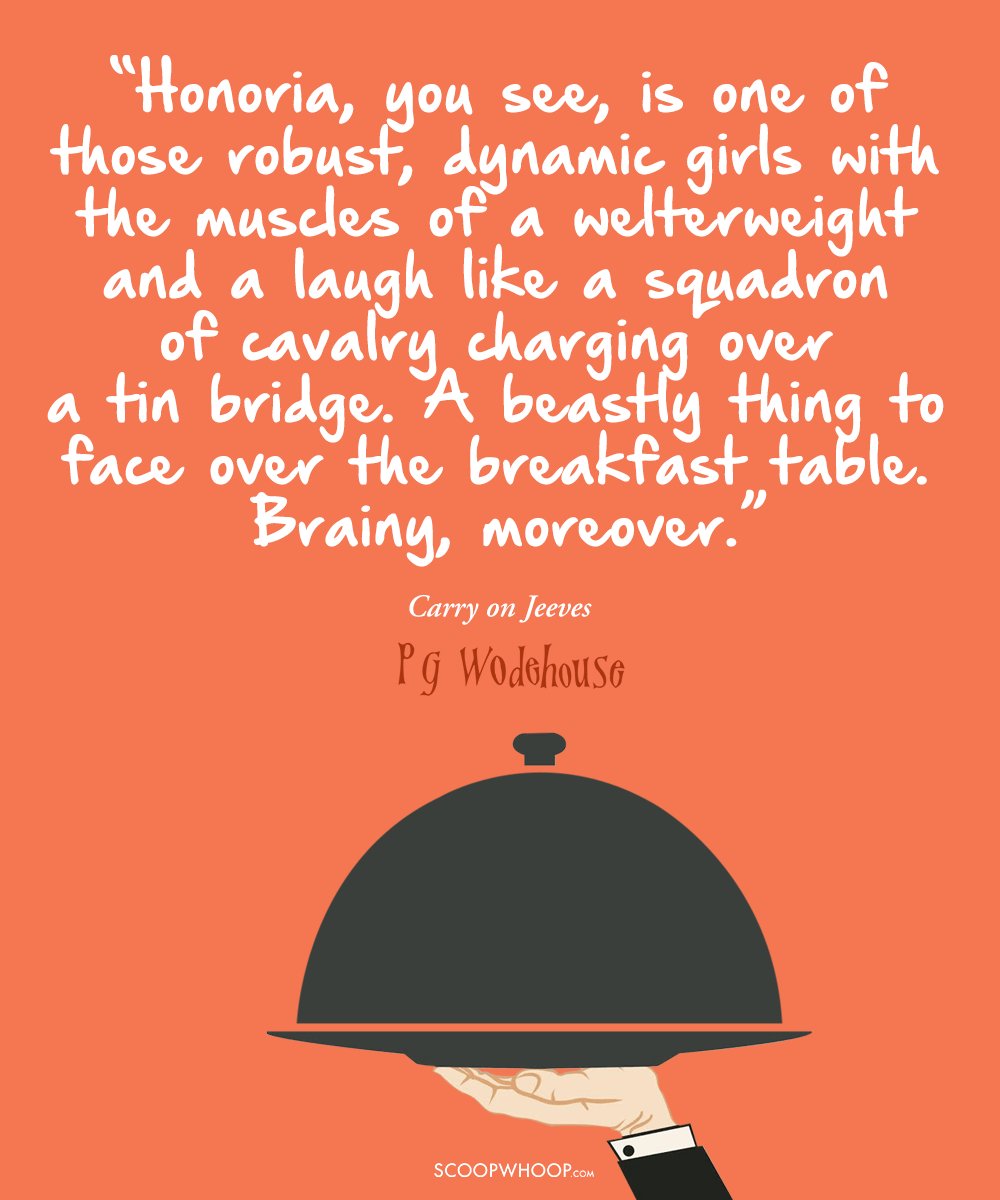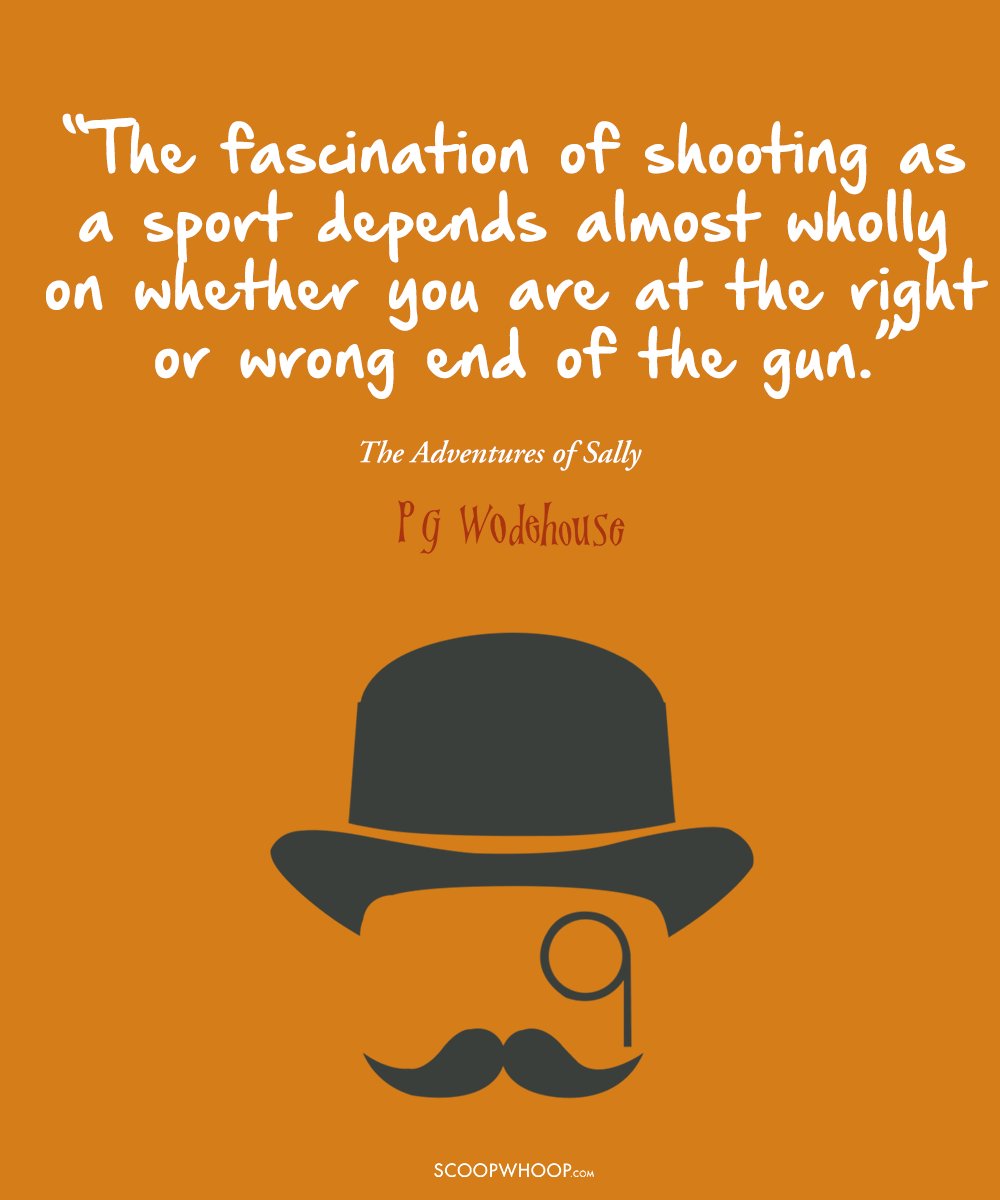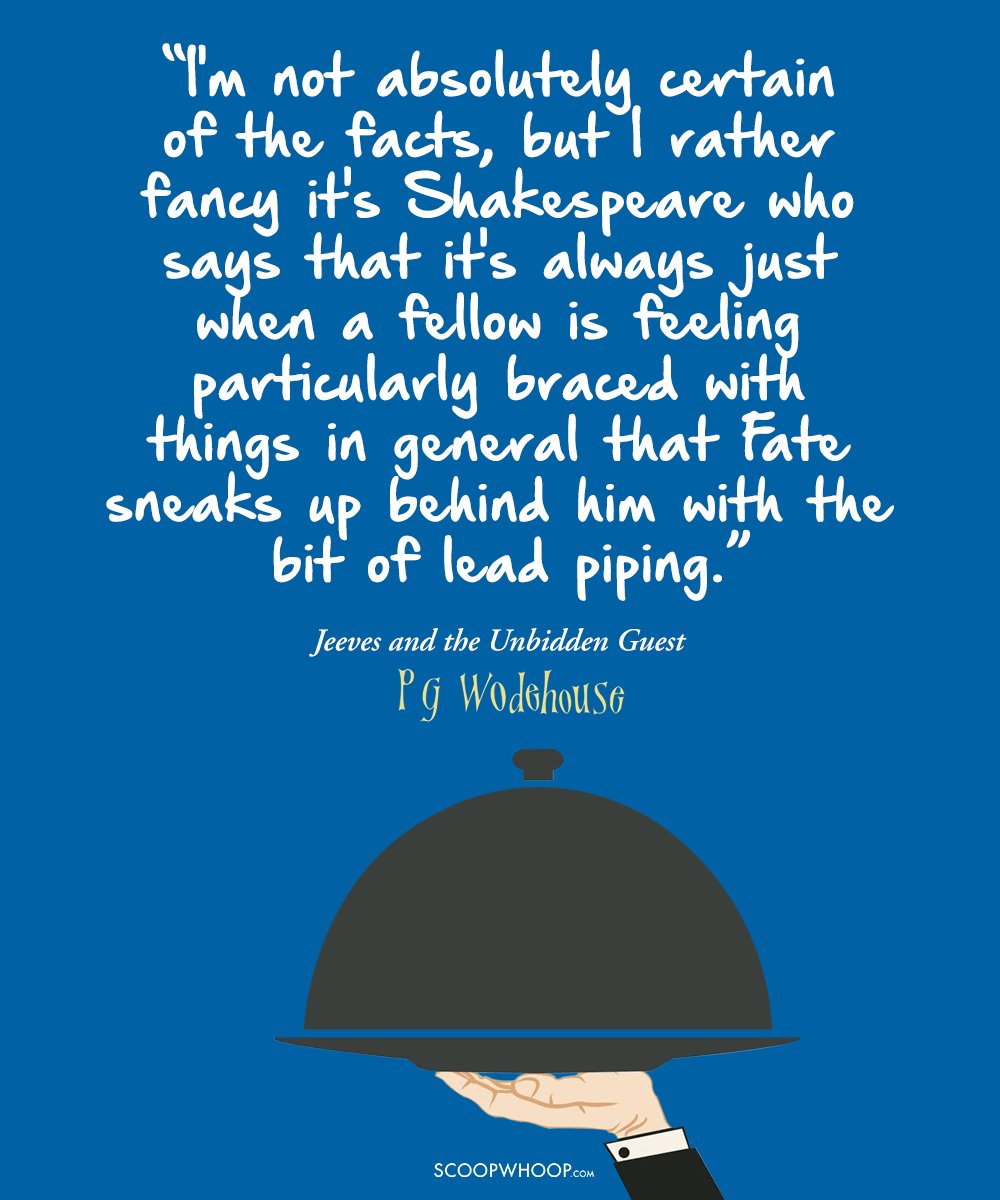 So sit back and pick up your favourite Wodehouse book, to celebrate the greatest comic writer of the 20th century.